Overseas social media plays like this, there are inquiries and orders, marketing classes
This is Xiao Man Marketing class the first 2 Article

When it to social media, everyone is quite familiar.A lot of people spend their time off workBrush a friend's circle brush WeChat,Look at the know and the pods.
Even in social media marketing, people are no strangers.Simple and crude micro-commerce in the circle of friends, the subtle brand influence of public articles, videos or videos of events, and so on.
In the era of mobile Internet, social media has become an important channel of brand marketing.As you can see, in recent years, domestic enterprises have basically opened WeChat public number, Sina Weibo and other business accounts, and export enterprises may have started the road of social marketing earlier.
While companies are turning to social marketing, in the eyes of most business managers,Social media is just a "funnel top" marketing channel, suitable for branding and influence users, can not attract real buying behavior. But this is not the case, many foreign trade people through the SNS platform for themselves to bring a lot of inquiries and orders.
Some people will ask,
Facebook\LinkedIn\Twitter\Pinterest\YouTube/Instagram, you can do it all, but the effect is not obvious. This has to be said of how social media operates.
How do you use social media? Below is the use of most foreign trade people, please take a seat on the number.
1. Direct advertising and promotional information for products;
2. Find the contact information of foreign investors, and then send a development letter;
3. Use these platforms to understand foreign business information, find the background of customers;
When you do, you'll find that getting customers in this way is like looking for a needle in a haystack.Just as you hate simple, crude micro-commercials in your circle of friends, so do othersImages of ads you post on Facebook and Twitter.If you run social media and simply push product images or promotions over and over again, you won't find potential customers, but you'll also be offensive to your fans. Each platform has its own characteristics, and you need to adapt your operational strategy to the platform attributes.
Social attributes: Make your fans friends
Social platform is not B2B platform, it is first of all a social "place", is a platform for friends to share life, knowledge, information and so on.
However, too much foreign trade in the content of the heart, just crazy to add friends, repeatedly published product pictures and promotional information, resulting in serious powder drops or even be punished by the seal. Then they complain that the SNS platform is useless at all.
It's like the micro-business ads we see in our circle of friends, and you can't wait to black them out and report them.Of course, there are some micro-business is very smart, small full of bacteria in the circle of friends there is a, selling teeth whitening machine, she often sunbathing her open-toothed smiley face, with the text is not with a product after how white teeth and so on, but to share his new learning of makeup skills. Slowly share some popular knowledge about healthy eating, tooth damage, and more, and finally visualize the effects of tooth whitening through a set of contrasting images (compared to yourself when you weren't using the product a few months ago, and pictured with friends who didn't use the product).
In each of her content release, you do not see too much marketing means, but feel that his popular science knowledge is very useful, his whitening effect contrast map even aroused a lot of people's desire to buy.
So, doing overseas social media is the same, you should be thinking about what your content can bring to your fans, how to keep in touch with your fans, increase familiarity, and in the subtle arouse interest in buying.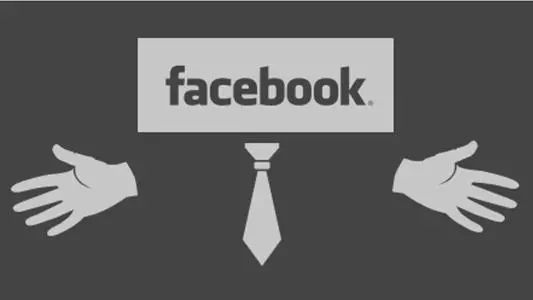 Powder increase, multi-dimensional expansion of contacts
You work hard to plan the production of content, of course, the more people see the better, increase the fan in addition to your brand exposure, will directly attract more resources for you.
But how do you increase your fans? Previously said don't be too crazy to add friends, but early your first wave of fans is very important, usually through the mailbox import, join groups, content search, etc. to add your original customers, the system will be based on your friend attributes to recommend more friends.
When adding friends, don't run to customer attributes to find, as long as it is related to your industry, you can become friends. You can learn about the industry by following industry organizations, by following competitors to understand each other's products and services, and by following upstream and downstream vendors in the supply chain.
The beauty of social networking is that people who don't have too many intersections can be associated and resources are exchanged at low cost.
Marketing that doesn't translate into purpose is hooliganism
Social media, though, is not as naked as B2B platforms or cross-border e-commerce platforms. But it's not impossible to convert, it's just that the cycle will be longer.
When running social media, the first thing you need to do is to understand and research your customers and tailor their release to what you know about them. Be sure to maintain a stable release on content updates.Enhance the sense of being. In addition, as a B2B enterprise, your customers are also like you operators social accounts, they will also publish product-related content, in due course, you can use Mao's self-referral method, through comments or private chat with customers to further recommend their own products.
If you can insist on doing all of the above, it is not far from the inquiry and orders. The inquiries that flow from social media are of high quality and have a much greater chance of becoming a single. After all, he's basically accepted your product in the influence of subtle content, and all that's left is the price.
Xiaoman "marketing classroom", regularly provide you with foreign trade marketing of high-quality dry goods, including mail marketing, social marketing, website marketing and other network marketing content, all-round for you to analyze foreign trade marketing, guide foreign trade sales staff to improve sales performance. For more marketing knowledge, please keep an eye on it
Click "Read the original" to request a trial of the small full product
---