Dialogue: Social media innovation and practice in tourism marketing Tourism V Impact Summit
On July 26, the 2016 Tourism V Impact Summit was successfully concluded in Hezhou, Guangxi. If this summit is the tourism industry's big lie, then the summit's two round-table forums, is in a serious and lively form, gathered a lot of people around the circle"Social media innovation and practice in tourism marketing"and"The combination and thinking of mobile social video and travel marketing"These two topics have engaged in in-depth dialogue and exchange, and jointly discussed the new direction of tourism marketing development.
Migratory Bird Jun will give you exclusive coverage of the summit round-table forum today and tomorrow. Today begins with the first round-table forum of the Summit: Innovation and Practice of Social Media in Tourism Marketing.
Social media innovation and practice in tourism marketing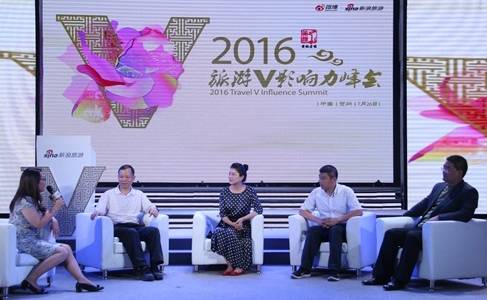 【About this round-table forum】
Host:

Li Wei, general manager of the government tourism division of Sina.com
Participants:

Zhu Feng, Director of Information and Public Service Department, Guangxi Tourism Development Committee
Yang Dawn, researcher of the domestic market promotion department of Hainan Provincial Tourism Commission
Tan Peng, deputy director of Qingdao Tourism Bureau
Zhao Lu, Senior Vice President, China E-Commerce, Sands
Moderator Li Wei:In the past year, the three cornerstones of traditional marketing - media, channels, users - have under changed disruptively, while tourism marketing, like other industries, is facing major changes in marketing trends, with more and more destinations beginning to pay attention to social media. Weibo, one of the most influential social media, now has daily active users120 millionwhich74.73% of young people aged 19-35,User growth was particularly pronounced in third- and fourth-tier cities。 This group of users is precisely to match the main target group of tourism marketing.
In the face of this part of the target population, how can the tourist destination effectively communicate and interact with it? Many tourists have made bold explorations and attempts in marketing, and have made many achievements.Whether it's an innovative tourism launch around Hainan by car, the Guangxi Tourism Commission, the first provincial tourism agency to post a micro-blogging start-up screen, or the Qingdao Tourism Bureau, which has a strong micro-blogging operation capability, or the Sands Macau Hotel, which uses micro-blogging big data for accurate delivery, we have been impressed. This round-table forum, in the tourism marketing performance of the four best, on the "Social media innovation and practice in tourism marketing"This topic shares the thoughts and experiences behind their classic cases over the past year, and how to combine social media and destination branding in depth.
Zhu Feng: Combined with the characteristics and laws of different types of new media, Guangxi tourism will be more scientific and effective dissemination
Now the influence of the media is growing, Guangxi Tourism development committee attaches great importance to marketing, in recent years on the tourism publicity efforts and direction, from the traditional media to the new media. Last year and this year, Guangxi Tourism and Development Commission respectively in WeChat advertising, micro-blogging on the launch screen invested a lot of money for publicity, has been very good results, caused a great stir. This can be said to be an attempt in the marketing of new media.
As for the specific operating principle of micro-blogging marketing, Zhu Feng thinks that there should be four aspects like the 4P of product marketing. Among them, micro-blog is the best channel, from the promotion point of view, need to make a variety of ways to make big V, media and so on to help Guangxi Tourism and Development Commission to the destination brand activities to promote out.
Zhu Feng also mentioned in particular,Weibo's greatest charm and advantage lies in its interactivity and opennessIt is an important sharing platform for publishing contentReach a large number of target populations.Among them, high-quality content or wonderful promotional activities spread out, its word-of-mouth effect can be very effective to promote the marketing of Guangxi tourist destinations.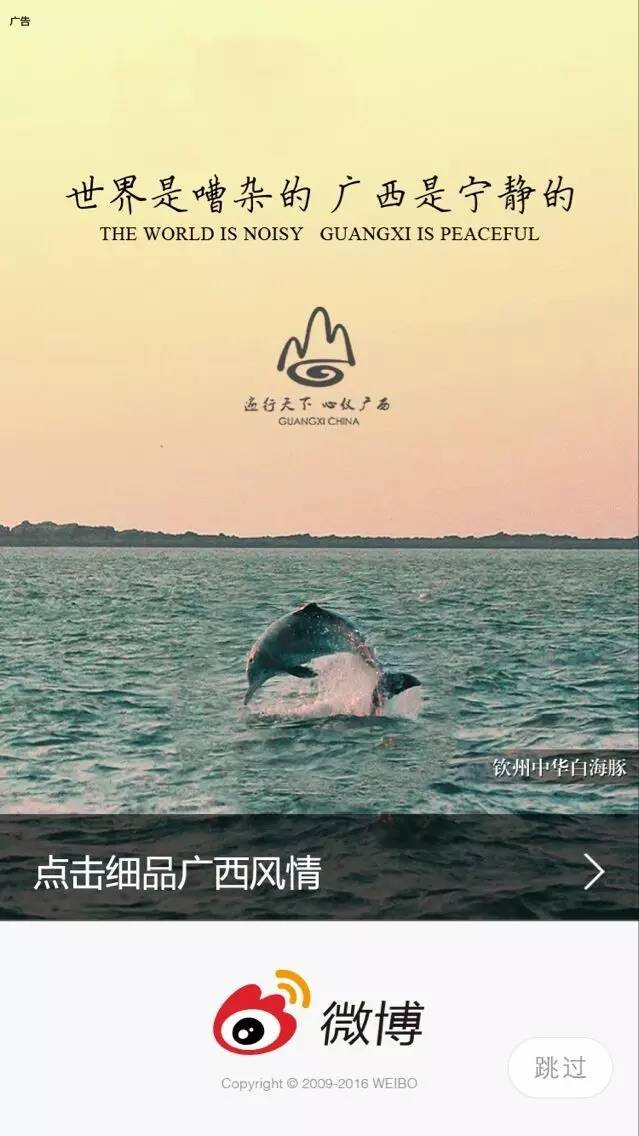 Figure: In July 2016, Guangxi Tourism and Development Commission launched a screen advertisement on Weibo
Related reading:When people are hotly discussed fleeing north to Guangzhou, Guangxi tourism "over-screen" micro-blog
Moderator comments:
Tourism marketing should return to the essence of the market, with users as the core and market-oriented. Whether in the circle of friends or micro-blog, Guangxi Tourism and Development Commission on social media bold attempts, behind the respect for different media dissemination laws and logic, this is a market-oriented tourism marketing should be the attitude.
Yang Dawn: The travel experience and micro-blogging tourism from the media to share the perfect combination, fully mobilize the advantages of micro-blogging resources
Hainan, as the country's only pilot province for the first region-wide tourism and the country's only pilot province for trade in services, has made some new attempts in many ways.In January of this year, combined with Sina"Ten years of travel"The opportunity, Hainan Provincial Tourism Commission held a tourism V to Hainan tourism experience activities, called "travel to Hainan by car." Hainan has the world's only round-the-island high-speed rail, it is not unusual to ride, but as the world's only round-the-island high-speed rail, this topic is still very compelling. With the influence of 40 Travel Big Vs,In just four-and-a-half hours, the event's weibo topics reached more than 72.9 million people, with more than 30,000 people participating in the discussion.
Yang said that a stone stirred a thousand waves, four-and-a-half hours around the island tour through the micro-blogging tourism from the media continued to spread, reaching a large number of interested in Hainan target population, this kindThe accuracy of marketing is very high.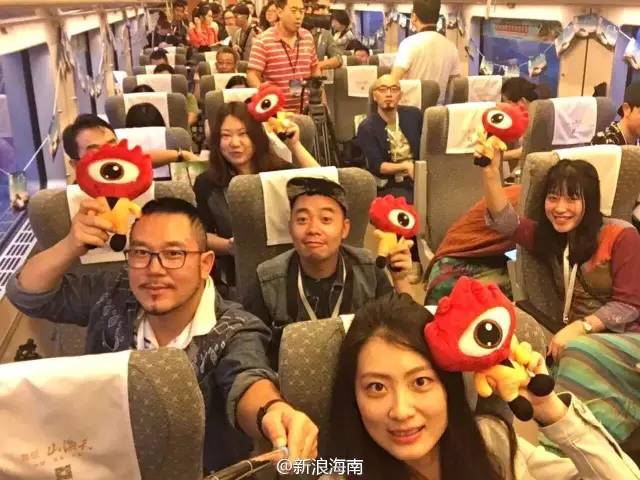 Pictured: In January 2016, Weibo tourists travel to Hainan by car #
Related reading:You asked me why I got to my destination and didn't get off? I'm pointing in the direction of the high-speed rail!
Moderator comments:Hainan Tourism Commission has been carefully designedEach link of the activityThe experience economy such as tourism is seamlessly connected with the sharing and dissemination of microblogs. Behind the elaborate design is the Hainan Provincial Tourism Commission for the current social media, self-media attention.
Tan Peng: Take Weibo as the main position for Qingdao city image to promote and serve local and foreign tourists, and maximize the value of microblogging
'As a tourist, there is a growing sense that this form of microblogging can better convey the official voice, ideas and ideas to every tourist, ' Mr. Tan said. At the same time, through micro-blog can also provide every tourist to Qingdao tourism and Qingdao citizens travel to provide more detailed, convenient and efficient service.
In the dialogue, Tan Peng used the "Qingdao Sky Price Shrimp" incident as an example to explain how to subtly tweetTurn negative events into positive energy and promote the city's brand and image positively。
Tan Peng also mentioned that their goal is to do the tourism industry's topic king, to constantly introduce the topic of Tourism belongs to Qingdao. Whether you encounter festivals, or meet personalized, customized activities, you have to create topic marketing.
Moderator comments:
The greatest value of microblogging is that it has a large number of users openly discussed, I think this is a city managers and tourism managers should pay attention to the voice of the position.
Zhao Lu: Through the precision marketing of micro-blogging big data, the brand-new travel brand can effectively enhance its awareness and visibility in a very short period of time
"Parisians in Macau"It's a brand new travel brand, how to better run it, in a short period of time as fast as possible to let everyone recognize the brand and accept it, Sands China finally chose Weibo as the main battleground." Based on big data via WeiboBrand Express's ad servingand other related forms, "Parisian Macau"In two or three months, the relevant microblogging topics accumulated hundreds of millions of levels of exposure。 Zhao Lu believes that there may be no other platform other than Weibo that can do this.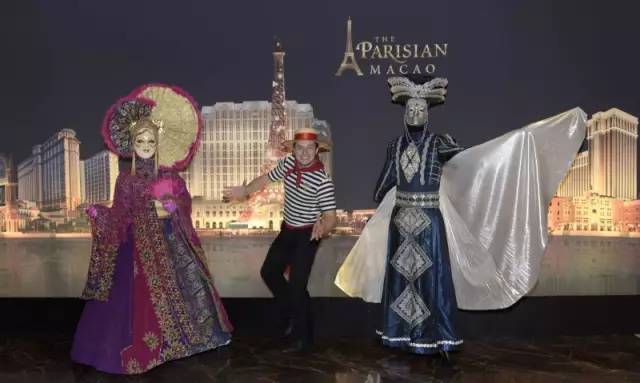 Moderator comments:
The marketing strategy of Parisians in Macau reflects how to choose to effectively achieve the exposure of a brand new brand in the shortest possible time, which is actually a new thinking on new media such as microblogging and social media.



Through the sharing of the above guests, we can see a very clear trend, Weibo as an open social media, has become a tourist destination to enhance its visibility, awareness and tourism product promotion of the preferred marketing position.
Tomorrow the migratory bird king will bring you another topic of the round-table forum --"The combination and thinking of mobile social video and travel marketing"For discussion, stay tuned!"
Related reading:Golden Footprint International Travel Marketing Awards Four Golden Award Case Analysis . . Migratory birds exclusive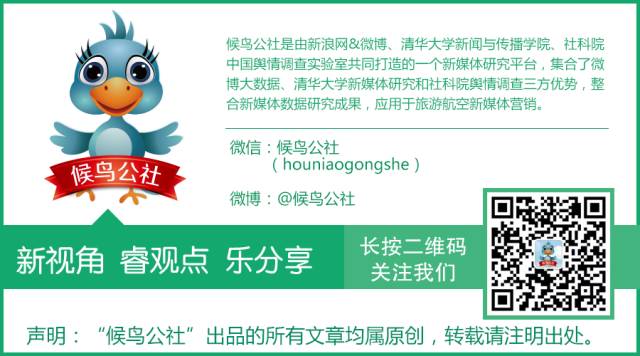 ---