See how Durex uses social media for marketing

In factMarketing.Everywhere. But it's not easy to do a good job of marketing and make marketing redundant. Especially for some private, sensitive products, such as sanitary napkins, sexual supplies, etc., can not disregard the public order, in compliance with social morality under the premise of clever marketing, not only can not offend the audience, but also to cater to their psychology, improve their brand loyalty.

And the contraceptive brand Durex, is a successful representative, its advertising has always been very classic, in the hazy has a miskindle sense of humor.2010After being acquired by Li Jie, Durex adapted to the changes in the communication environment and increased the dissemination and promotion of micro-blogging marketing in the Chinese market. To this end, "New Marketing" reporter interviewed Li Jiejiahua micro-blogging marketing marketing marketing manager Chen Huiling, for readers to interpret Durex's micro-blogging marketing.
At present, Chen Huiling is mainly responsible for Li Jiejiahua's Durex, Drip, Shuangjian, Wei Wei and An Yuejia brand micro-blogging marketing work.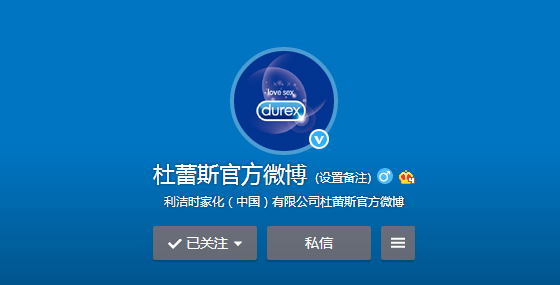 Doing microblogging marketing must have a holistic strategy
Content: What to say to fans
In China, products like Durex are very sensitive and have a lot of problems to pay attention to when spreading. Durex's slogan is"LOVE&SEX", so it's more relevant to talk on the webLOVEContent, there is love to have a partner. In addition to love, there are several communication keywords, such as sexy, safe, fashion, humor and so on.
In fact, some seemingly irrelevant content, are closely related to these keywords, we through the keyword fit and brand links, but these posts will have a certain proportion, this ratio is often based on the situation at that time to make provisioning, to ensure that every day there are some interesting, life, small fresh, sexy content.
Durex has a dedicated team doing content, and the difference between us and other official microblogs is that there is a lot of original content.
Like other foreign companies,MarketingMost of the execution is entrusted to the agency, so Durex's official microblog has a dedicated co-outsourcing team. Our company does micro-blogging marketing team has3Individual, responsible5brand's microblogging marketing. I work with two marketing professionals, mainly responsible for external and outsourcing team docking, as well as internal brand department cooperation. We have a very close relationship with external teams and have a good understanding. For example, I'll send a private message to Durex's official microblog anytime, anywhere.
Generally speaking, the micro-blogging marketing content of commercial brands has several key points: first, do not touch politics; Some brands' tweets are fun, and when fans attack it, its maintenance staff will say"If you don't like me, you go"In this case, but this kind of bad feedback spread out is very dangerous, absolutely to avoid. And no matter what happens to a competing brand, we don't comment or attack, just do our own thing.
Therefore, as long as it is a related hot spot, not involved in sensitive topics, we are willing to share with you, including public welfare, charitable content. Wenzhou car incident occurred, Li Jie when the family under5The brand's web page became the first to become a monochrome page, hung a black ribbon logo, and stopped tweeting for a day, which is the attitude the brand should have.
How to communicate with your fans
Everybody talks"Weibo first, marketing later"。 As an official microblog, you have to make friends before you can mention the brand. Durex hopes to make the brand more intimate and consumer-friendly through microblogging marketing. The most important thing to interact with consumers is to learn to listen. The advantage of microblogging marketing is that you can quickly get feedback from consumers and react quickly. Companies and brands should put down their companies and listen to consumers. For microblogging marketing: Yes"Human touch"it's very important.
In the case of Weibo, Durex is the favorite to communicate with fans on almost all official microblogs. When the brand tunes out, the fan response will be interesting. A few days ago there was a post, is a netizen to Ida chewing gum advertising words changed:"Brother, the oil is full……Your Durex is full, too."Durex replied at the time:"Durex sugar-free condoms, love teeth, care more about you."Everyone laughed crazy and I was happy. Since then, fans have turned ads for brands such as Wu grain liquid into Durex's.
In China, people think sex is"Can't be mentioned"things if we turn it into a kind of sexy, a kind of fashion, a kind of you understand……And it's kind and entertaining, and everyone's happy. A fan congratulated his friend30On his birthday, he bought a bear-shaped packaged candy, took it out, and stuffed Durex's various products into a single piece, leaving a message of hope for a friend"Sex is full"Be sure to use them up.
Now everyone loves to contribute to Durex, and his fans will go up when we retweet it. We have it19Millions of fans, daily replies, interaction with fans are very frequent, so that fan awareness and feel that Durex is not only a brand, but also a living, personality, with Durex communication is very happy things.
Emergencies: How to deal with crises
It turns out the power of the Internet: abroad, in the United States, for example, when you apply, the interviewer will tune out everything you've been on the Internet in recent years. They don't just focus on physical people, they also start to pay attention to how people behave in the virtual world. The same is true of brands. In an interactive digital world, there is a higher risk of transmission than in the form of traditional official websites and traditional media, such as one-way notifications.
So, for microblogging marketing, we can do it24Hourly support and endless year-round. We have an agency dedicated to monitoring. Feedback must be provided as soon as negative news is found.
For someone's complaint, we'll talk to that person first and ask what's going on. If it's brand-related, someone within the company immediately deals with it. If the content makes netizens feel very inappropriate, such as finding that a microblog negative effect is too big, it will be deleted immediately.
For example, it has been spread"Fake"Durex products contain HIV, and knowing the news, I arrived at the company on a rainy weekend afternoon to monitor the matter with the people involved. Later we did not intervene, because this post has obvious common sense errors, we all know that the virus left the human body can not survive for too long. As a child, something interesting happened, and Durex's fans came out to speak out against rumor-spreaders and defend the Durex brand. We kept an eye on it until night, and then it slowly and naturally subsided with the support of our fans.
Weibo is after all only a part of micro-blogging marketing, we do not know whether tomorrow will appear a new application, and then all the netizens have run there. Chinese't be as loyal to a product as Americans are, but there is"Follow suit."habits.
To do micro-blogging marketing must have a holistic strategy, must not be limited to micro-blogging or a single Internet application. To understand what the digital world is like, you must have an open mind and ideas to do a good job.
Durex Weibo marketing classicCase.
Shoe cover brother——Rapid response to immediate events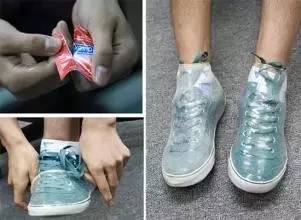 6In June, a heavy rain in Beijing set Durex's official microblog on fire.
As Beijing approached work in the evening, heavy rain fell and netizens on Weibo began to discuss how to get home. At this point one is called"Ground-to-air troublemakers"The account sent out a tweet: Beijing today's heavy rain, fortunately there are two Durex in the bag. In the drawings, he details how he used Durex as a shoe cover. As soon as this tweet was sent out, it was frantically retweeted by netizens, in1It was forwarded within hours1More than ten thousand.
Afterward, Durex's twitter outsourcing team"Heads.", this incident"Behind the scenes"Jin Pengyuan posted the creative process online:
2011Years.6Month.23Day.17:20Once again, the rain poured down in Beijing. Colleagues on the content team say:"Old Kim, we thought of something fun."Downstairs, I saw the two Durex open, and something on the foot of the bar:"Durex shoes prevent getting wet."I think of when I was a child to go out with plastic bag shoes, condoms have elasticity more suitable, not to mention we use or bumps, increased anti-slip function.
After the shoot, a simple picture repair, Durex's account manager Zhang will have some concerns about whether this will affect the brand. On social networks, our team's mission is to combine with hot spots, be funny and bold, react quickly, and stick to originality. This creative strip conforms, there are no principled questions, andCEOAfter simple communication with the group, the shooting decision can be made, but a replacement method, first by the bar's private account"Ground-to-air troublemakers"Send it out to see the effect and then retweet it on Durex's official microblog.
24:00The tweet has been retweeted more than that5.8Ten thousand, firmly occupied6Month.23Japan's Sina Weibo retweet ranked first.3within days, the highest forwarding exceeded9Ten thousand. If the traditional media communication to achieve comparison, this time did not spend a penny budget of the event spread can be comparedCCTVGolden hour3Times.30Seconds of advertising are comparable. A week later, the English-language edition of China Daily rated the case2010the most representative socialNetwork marketingOne of the cases.
It's okay to have me——Borrowing for hotspots

When Durex uses hot spots for creative marketing, he pays great attention to capturing and interacting with celebrity microblogs.4Month.12Day and night, like to go to bed late Sina grassroots name Weibo"Exercise."Sent a prank tweet:"The man who went to bed before one o'clock tonight, pregnant."When Durex discovered the tweet, he left a comment:"There's me! It's okay!!"This is then included"Exercise."Two related tweets were replied to and retweeted7000Many times, Durex's tweets increased fans that day3000People.
Event marketing——Find a fit with other brands
Durex's campaign marketing is divided into online and offline two parts, grasping two main points: first, with Durex brand tone points;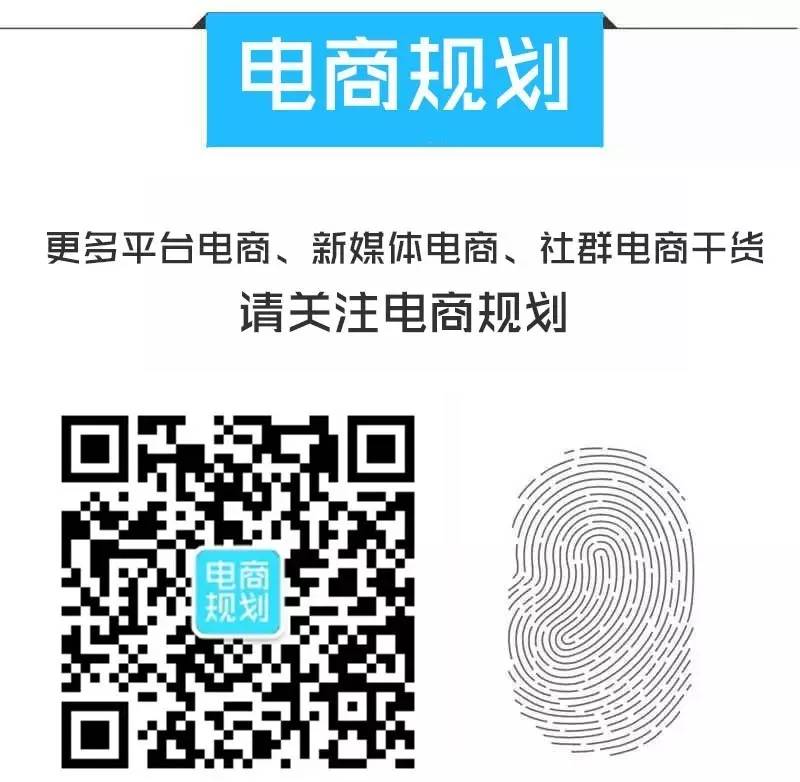 ---