Social Media VS Search Engine: Who is the most effective marketing method
Worlan Classrooms already has four free course series: Boutique ClassesPublic lessonsE-commerce analysisTheory, the use of toolsToolsForeign trade practiceMethod, 18 doors, 114 lessons, 1467 minutes of video.
(Marketing Tips)Social Media VS Search Engine: Who is the most effective marketing method
With the development of network marketing, social media marketing and search engine marketing have become the focus of marketing.The two marketing methods are very different, and even in some ways, they are completely opposite.




Social media is relatively attractive, while search engine optimization is more attractive to robots. So who is the most effective?




Below we respectively from the promotion speed, spread range, hot topics and other eight aspects of their PK.  

First, the speed of promotion

  

Social media: Although it takes a long time to develop, it doesThe speed with which products are promoted is rapidand may even be able to promote success in a matter of minutes.




Search engines: By contrast,SEO is notoriously slow and uncertain。 Even highly relevant pages take several days to complete indexing and ranking. As for competing for the most commercially valuable projects, it may even take years to build up enough credit.




Second, the scope of dissemination

  

Social media:There are few restrictions on the number of people to share。 If you've been through a small viral event, you'll know how widespread it is.




Search engine: Web pages will not get more traffic from search engines than a fixed number, that is, the number of people searching for that keyword every day. Other wordsThe number of people searching for keywords is the maximum number of pages getting traffic from search engines。




Third, hot topics

  

Social media: Usually withContent that can cause huge emotional reactionsrelated, especially anxiety, anger, awe of such emotions.




Search engine:The content is mainly research, you can provide an index service to the user.




Fourth, typography format

  

Social media:Visual effects are a constant pursuit of social media。 Images and videos are the most commonly shared content on the site. Half as many people like to click on a message with a picture as they do on a regular message on Facebook.




Search engine:More long text is used。 The average page that ranks high on Google is no less than 1500 words.




Fifth, the purpose of consumption

  

Social media: Visitors rarely buy products, but they doMore willing to share。 Meanwhile, fans on social media willinfluence its potential customers。




Search engines: At this point, search engine visitors are just the opposite. They.Happy to buy, but rarely communicate and share.They come in with a clear purpose, a need or a problem。




Six, the strength of the force

  

Social media: Promotional cycles are short, and sometimes even minutes later the results come out. SoWhat social media needs is sustained, uninterrupted strength。




Search engine: Once enabled, its search traffic will have a continuous and passive source of visitors.With keywords and web pages, its high ranking can last weeks or even months。




Seven, measurement indicators

 

Social media:Social participation is easy to measure。 Sharing, likes, comments on these activities are all available, butThe overall visibility of social media traffic is hard to show with reports。




Search engines: Unlike social media,Search engine visibility and search traffic are easy to report, but its activity is difficult to measure。 This is because the site's keyword data is not available, it is difficult to know which keywords triggered the site's activities.




Interdependence

  

In addition to the differences above, social media and search engines are interdependent in some ways. Social mediaContent click-through rate is high, resulting in search traffic can be increased to comments and share, so its file ranking is also quite high。




For search engines,Rankings and connections are the product of social relations。 Relationships between bloggers, PR, and many other search strategies are actually social activities. These social skills, such as building, promoting, and expanding social relationships, are critical to search engines.




As can be seen from the above analysis, social media and search engines each have their advantages and disadvantages. In an era when the Internet was highly developed,A single way of marketing has its short board, we need to integrate all kinds of marketing means, make up for each other, so that is a good marketing strategy.




Reading non-stop, beyond more than!

War blue e-commerce class sincere recruitment agent
Wolan e-commerce classroom offline president of the boutique class has been with the Guangdong region of Guangzhou next door interaction, the Central Plains region of Zhengzhou Xiwei Technology sincere cooperation, is sincerely looking for partners in other regions.
Interested parties contact the Volan e-commerce class public or private number:xiaolanwolan 。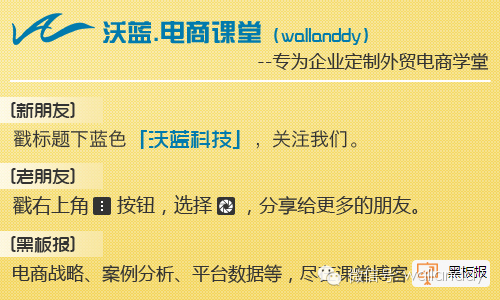 Praise is silent support, sharing is a noble virtue!
---