How to market travel destinations in the age of social media
Excerpted fromeyefortravel
A new type of marketing campaign has been launched in the European city of Amsterdam, which has injected new vitality into the marketing form.
If you've been to Amsterdam recently, you may have seen the huge 3D text in front of the city's famous National Museum of Amsterdam: I'm Amsterdam. The text was installed in 2005 as part of a campaign to rebrand the city. So far, the sculpture has become the city's most photographed project, having been photographed more than 8,000 times on sunny days. With the rise of smartphones and visual social media, the words "I am Amsterdam" have become an innovative example of a destination marketing model.
Here's an analysis of the reasons:
The social media revolution has changed the traditional one-way flow of destination marketing messages. In fact, most destination marketing organizations (DMOs) turn their attention to the public, with consumers more connected and involved in co-creating and shaping destination brands.
The role of user-generated visual content is particularly important, such as tourist photography, as social media becomes more and more builtIn.Visual.。DMOs must address this fundamental shift in power, placing social sharing at the heart of the competition. This means turning tourists and local residents into image ambassadors and "visual agents". Destination marketers can use tourist promotion in four ways:
1, for personal brand stories to provide attractive visual effects, increase its significance
Destination marketing organizations must try to get visitors to discuss destinations on their personal social networks. When sharing destination information with peers, it must be attractive (added value). Fundamentally, this is storytelling, and during travel, we use photographs to preserve "future memories" but also to create self-imagesa compelling visual story. These travel stories are usually about our personalitybrand story designed to convey the message that we want people to pay attention to. Common topics include basic expressions such as "I had a good time" or "I had a unique experience". Through images on social media, we can build an idealized self and identity. If a destination marketing organization wants people to share their destination brand profiles on social media, they must provide attractive visuals that add points to a personal brand story.
2, find the perfect photo
Each destination requires a geo-identified photo. Think of the Eiffel Tower or the Brandenburg Gate. The buildings are constantly being filmed and shared on social media because they convey location information. These images represent Paris or Berlin, and they are very important, setting the context for other photos and travel stories. There's no Eiffel Tower in your destination? So I guess a snapshot of a ticket can also make a difference.
3, for tourists to add value
The sculpture "I am Amsterdam" is a profound and elegant interpretation of the location information. Brands are usually abstract and intangible, and by touching, climbing, and photographing sculptures, visitors can actually touch and feel the brand, which gives the brand life and makes interaction fun. When asked why they were filming the sculpture, the most common answers were "it's cool/smart/interesting" and "it shows where I'm traveling." These words add value to a personal brand, not only because they have location identity, but also because they are intelligent and interesting (word games), and the more euphemistic and elegant the brand message, the more accepted it becomes.
4, sustained success
Today, the words "I am Amsterdam" have become the city's most important marketing tool。 Based on the great success of the first sculpture, there are now four sets of words in the city. Two of the groups were permanently housed in Museum Square and Schiphol Airport. The other two groups (one large and one small) continue to travel around the city and are installed at large event sites, such as the ING Marathon or the Fast Food Festival. These words are also usedAmstel Beer commercial activities, adding additional exposure.
Other destinations are also keeping up. Given the huge success of social media, it's no surprise that other locations mimic Amsterdam's brand sculpture concept. Lyon is the most obvious example:Only Lyon"The sculpture was erected in 2010, five years later than "I am Amsterdam". Berlin has made a similar attempt, however, none of which has been as successful as "I am Amsterdam".
Conclusion.
From these examples, we can see that destination marketing organizations are trying to find creative solutions that engage the public in the marketing process. Amsterdam has played a pioneering role in this and has been a successful example of concrete implementation. Other destination marketing organizations, such as Montreal, are experimenting with similar ideas. We may also take inspiration from the hotel industry. In the next few years, social media creative innovation incentives are worth looking forward to.
******************************
For more information, please pay attention to your fellow airlines
Microseals:travelskygds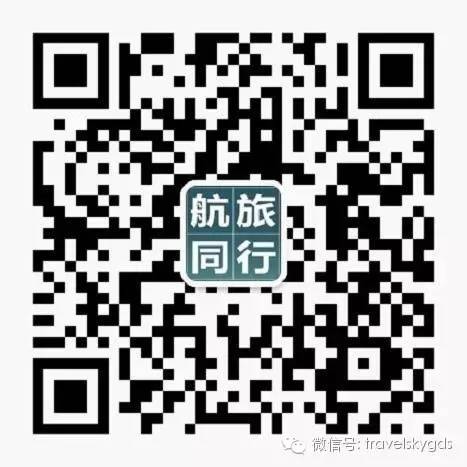 ---