Marketing tips on how to channel to blogs via Facebook (2)
8 Make a similar weekly best article
This form is like our domestic entertainment newscast, with a "best ranking of the week". This blog also makes sense, putting the last post in a week, or putting hot spots together as a picture, and promoting it on Facebook
Okay how pin into a picture, if you have to play lookbook, in fact, very simple direct screenshots on it, in fact, that is, the puzzle is a very attractive point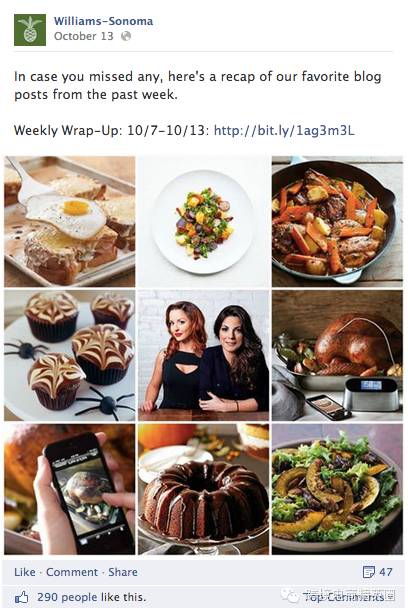 What, what would you tell me is a lookbook? Hmmm, go to Baidu yourself
Check out below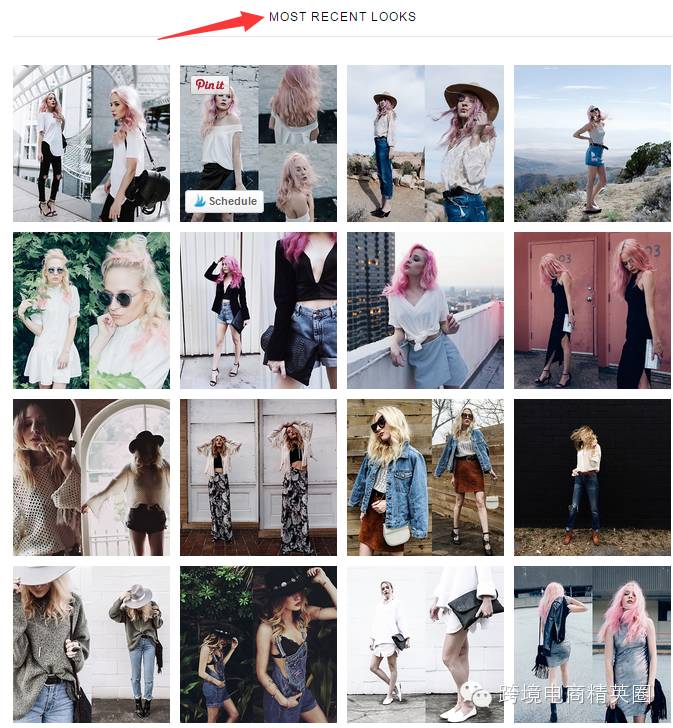 Here's a summary:
1 Post a "Best of the Week" on facbeook to transfer your traffic to your blog
2 Use a lookbook to spell a very nice picture
9 Use videos to activate your blog
This is a direct look at me before giving you an example of how to use SNS?
My advice is
1 Make a short video in 8 seconds. 15 seconds, no more than 3-4 minutes of video is 20%.
2 Videos can be posted on both blogs and Facebook
3 of course must be funny or cool with your stuff!
10 Share someone else's blog on your Facebook page
One of the essences of social is sharing.
Don't let your Facebook page become an island, you have to introduce external mechanisms, such as really have a very good article, there are a lot of sharing and likes, then you can share, your fans will certainly share to like, this is also conducive to your page activity, so that your page is actually creating quality content.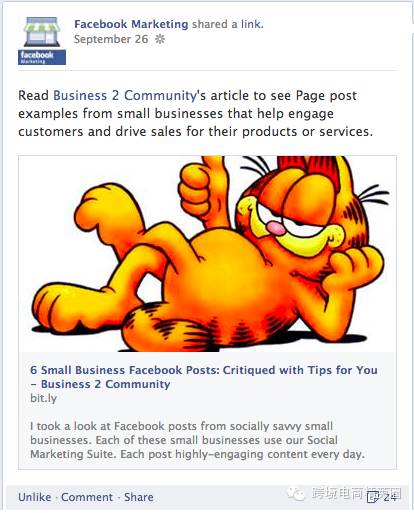 So.
1 Properly do quality content sharing is okay, but not the entire page is shared so it looks low
2Sharing is a trustworthy process, a process of mutual trust, both for fans and for content creators of the original text
11 Install a blog tab directly on your Facebook page
You might say, ah, I don't have a blog, and I don't want to see that.
My view is that one reason to turn traffic into your own, so whether your personal or business need to build a blog, this traffic is your own
The second is that you don't really have to worry, you can install blog apps directly on Facebook
I've had apps on Facebook, apps that you don't know about, apps that mention blogs installed on Facebook, apps that are WebedBlogs that can be installed directly on Facebook and blog directly on it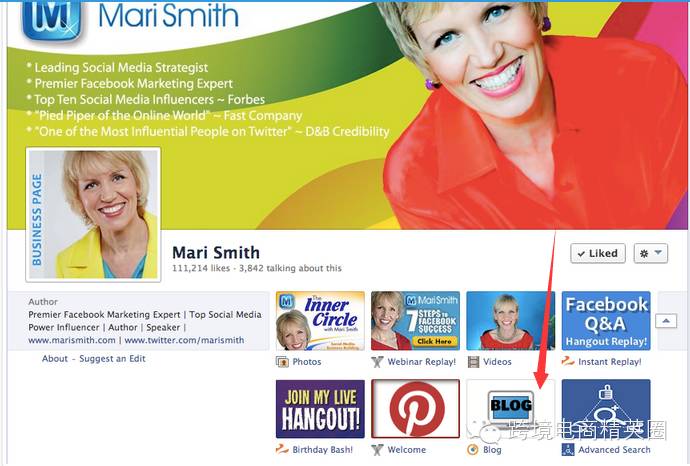 When you click on his blog, you'll get into the app, so clicking on it will take him to the blog post you created on The Network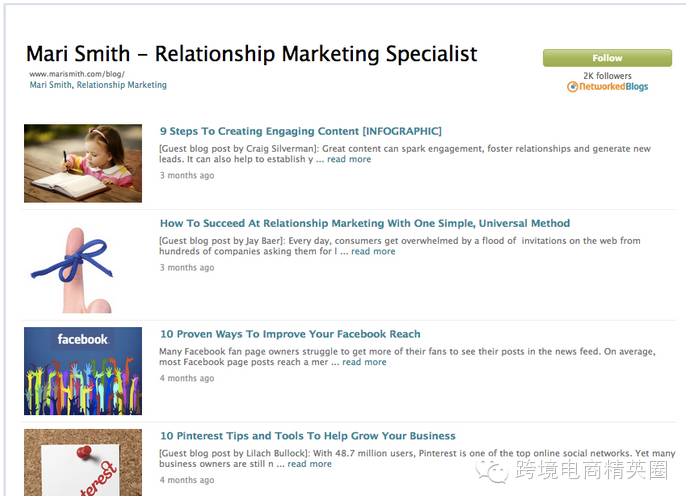 12 Use Facebook ads to promote your blog
How does the ad burn? When one of your blog posts is very popular on Facebook, this time it means that users are very fond of it, okay has not considered the post "fueled" a
Of course, your users must be accurate positioning, this is what we say the use of apps to get to the precise mailbox. I've talked about this before (it's a real mailbox instead of a type of facbook.com) and I'll see if you can take any more time to write
When advertising, it is recommended that you still follow ppc, pay per click, and do a good job of advertising AB test, to see which type of Facebook ad image is the most popular.
The 12 examples above are some of my more common, 12 points where you can learn both how to channel to blogs via Facebook and the marketing techniques and attention points of running a Facebook page.
In short, we must combine their blog and Facebook, blogs of course also pay attention to content and quality, but also pay attention to SEO elements, while using Facebook's powerful streaming mechanism to promote blogs. Above a few of this I think we can make good use of, otherwise your traffic is ultimately not yours, I think this is very scary.
Tell me, have you learned anything inside?
---