Marketing Intelligence . . McDonald's marketing misstaffes Honda 3000 illustration synthetic ads
The Marketing Intelligence section, produced exclusively by doMarketing- a marketing think tank, dynamically provides the freshest information and intelligence information in marketing, and is welcome to deliver valuable intelligence messages at 1834282739@qq.com.
1, Burger King: World Peace Day MarketingIn August, Burger King ran a full-page ad in the New York Times and the Chicago Tribune, the newspaper where McDonald's headquarters are located, shouting to McDonald's: "If we don't shake hands and make peace, launch a McWhopper burger on World Peace Day?" McDonald's president Steve Easterbrook, however, rejected the idea on Facebook, calling it a "wonderful idea" that "should not be compared to our competitive relationship with a brutal real-world war." On September 21st, however, even if McDonald's didn't participate, Burger King's appeal drew an "olive branch" from friend Denny's, which ended up in a limited 1,500-serving Burger Express in Atlanta, along with Burger King's Fort, Denny's Bacon, Wayback Burgers' Wayback Classic Burger, Krystal's Cheese, and Giraffas' Brazilian-style grilled meat.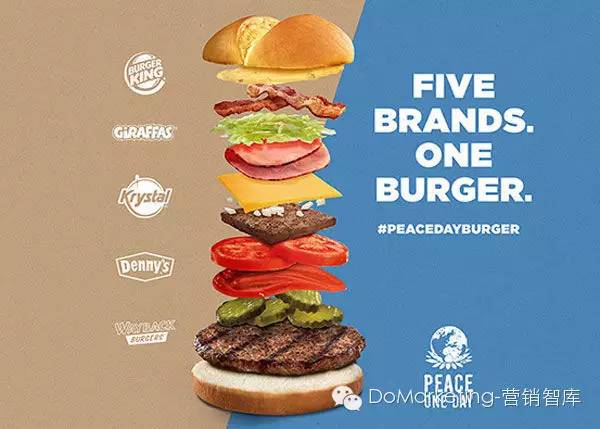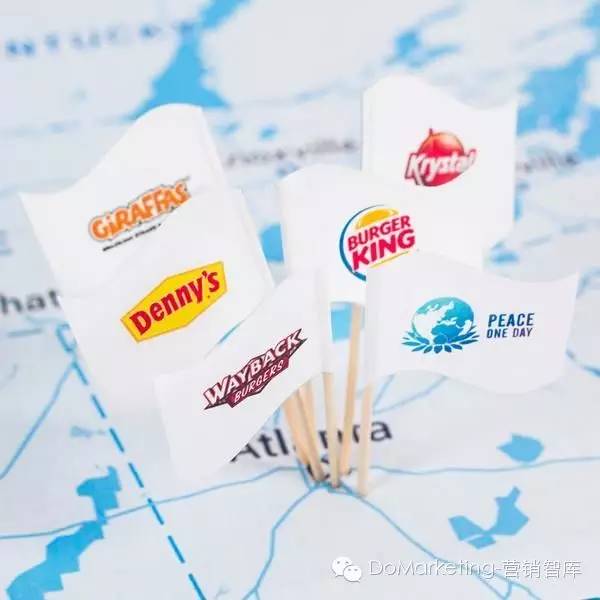 DoMarketing reviews:In the 2014 World Cup marketing, the most impressive to the small editor is BMW, Mercedes-Benz linked to the social marketing of the "We are one team", the first BMW released: "To friendship, for Humvees, cheer!" German chariots coalesce faith in a cape. At 0:00 tonight, #We are oneteam to the pinnacle! Mercedes-Benz, after which the Mercedes-Benz official micro-posted: "A total of the lamp, together, with the in and out!" German chariot two strong swords refer to the former enemy. Sleepless tonight, #We are one team... shining! BMW China. Then when Germany won, the two teams quickly updated the text, BMW issued: "Goodbye Jianghu, meet is also the opponent of the Mercedes-Benz", while Mercedes-Benz issued: "the flag opened to win, the joint effort to the end!" BMW China.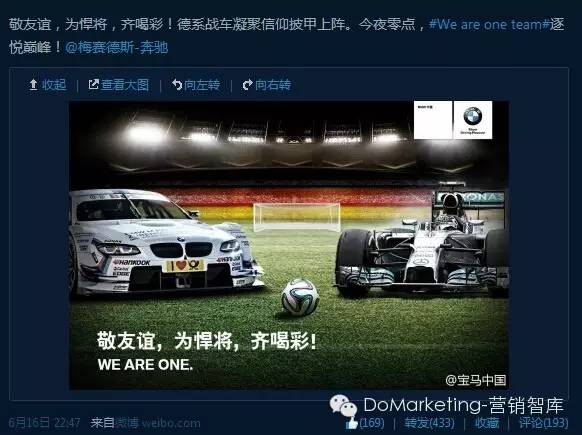 This time Burger King's call for McDonald's air marketing, and the latter's refusal can not help but say that the loss of a bundled marketing opportunity, such as users used to A and B in the middle of the tear, but the occasional union between A and B can bring greater attention, which is why users on Facebook have expressed disappointment with McDonald's, but it isDenny's hitchhiky marketing is commendable.
2. Honda: Advertising FilmsHonda placed a two-minute ad called "Paper" during the NFL Live, produced by the creative agency RPA, because it was an animated ad of 3,000 illustrations designed to show that "Honda is not just a car manufacturer, it's an innovative high-tech company that produces quality products." "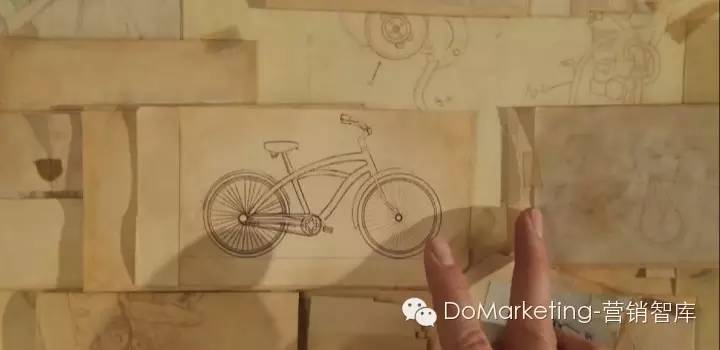 DoMarketing reviews:Animated ads by 3,000 illustration groups, which show honda's history and product changes, are really cool and great, so that advertisers not only don't hate it, but also like to share it, don't you think?
Copyright Note: This article is original and may not be reproduced without authorization. For reprint, please leave a message backstage at the DoMarketing-Marketing Think Tank (ID:Domarketing-001), thank you!
DoMarketing - Marketing Think Tank:The only official public number on the marketing think tank's website.
All counterfeits are skunks!
WeChat ID: Domarketing-001
Press and hold QR code to follow us
News:Home bacteria work in the PR company (a running start-up company, so the name is not important) recruitment experienced AM, SAM each 5, require a sense of network, can write, traditional PR and new media can play around, service Internet or financial customers, treatment is not limited, have the ability to bring works to talk about it; AE, service customer type ibid., company location: Beijing East Bridge, interested in deliverable resumes to me: 1834282739@qq.com, welcome to recommend, recommend the recruitment of successfully signed can add the main bacteria personal WeChat (Domarketing) to receive Bole red envelope (1000 yuan / person), thank you ha.

---