Lazy, the pain point of a global audience, has the advertiser caught it?
Come on, it's better to pay attention to the waves
Make an attitude entertainment account
"Are you lazy?"
"Who's not lazy?"
……
People don't bother to exercise, they don't bother to talk, and sometimes they don't even bother to think. Lazy, is the most easily overcome psychological defense line, because lazy is the most comfortable, the most at will. And for marketers, "lazy" is also difficult to grasp the pain point, how to creative "lazy" just right? Good marketing will lead to a strong follow-up, do not do well on the fall of the disappear.
Why do some marketing campaigns have good creative entry points, but few cases that can eventually detonate and become phenomenon-level? There are certainly many reasons, and the editor thinks the most important reason is not to take creativity to the extreme. People will only pay attention to the "most", who will pay attention to the second and third under-fire? If the degree of depth is only general, then the effect can only be general. For the pain point of "lazy", how does "other people's children" play to the extreme?
01 - For"Lazy."and the jingle of lifeTOPVoice assistant
Previously shared with you, JD.com launched the Ding Ting TOP home voice assistant when the creation of the "lazy" marketing concept, attracted the public to follow. Combined with the product properties of Ding Ting TOP, the introduction of slogan "lazy, promote human civilization into the era of mouth", "thanks lazy, because lazy hands have me - lazy products, Ding Ting TOP." "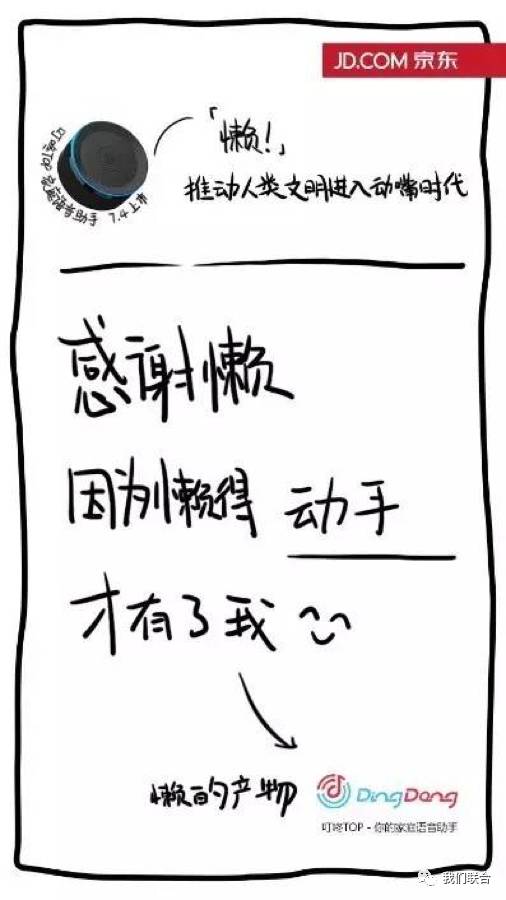 Handwritten posters, simple and vivid text, successfully resonated with consumers. This time about the "lazy" creative, attracted hundreds of brands to follow the trend, successfully detonated the marketing campaign, and make ding-dong TOP initial sales sold out within 6 hours.
02——818Suning."Don't bother to design"It's a big pushPosters.
A month and a half later, Suning "lazy design" of the handwritten body poster again with the storm swept in - Suning Tesco 818, strength proof, there is no laziest, only lazy ...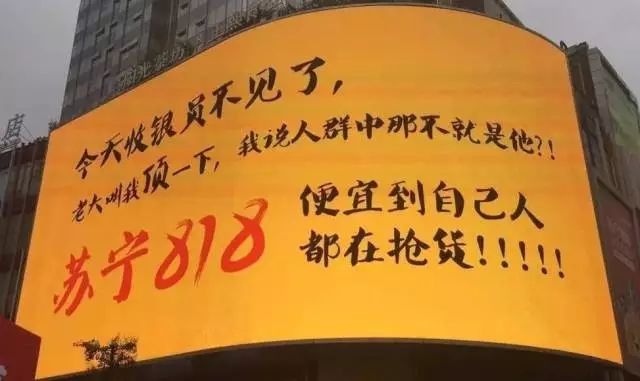 Today the cashier is gone, the boss told me to stand up
I said that's not him in the crowd?!
Cheap until they're all snapping up !!!!!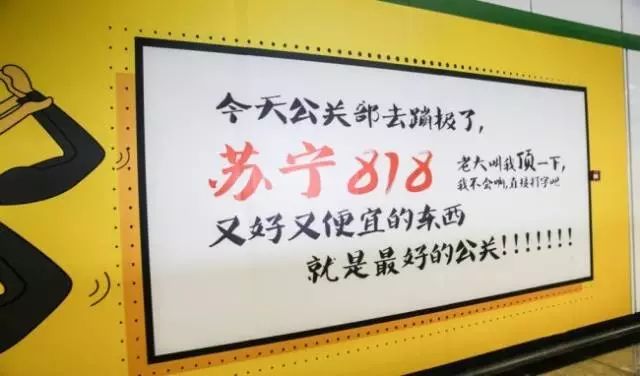 Today the PR department went bungee jumping, the boss told me to stand up
I can't, just type
Good and cheap stuff
is the best PR!!!!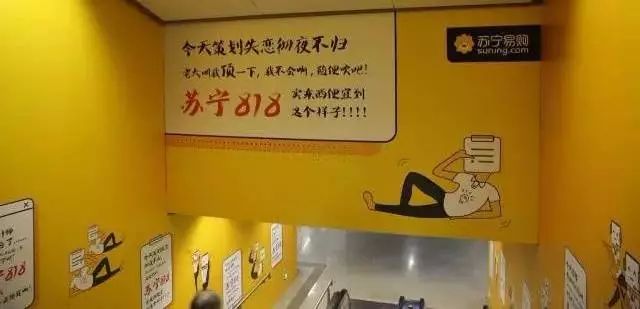 Today planning to fall in love all night long, the boss told me to top down
I won't, blow it!
It's cheap to buy something like this!!!!
Compared with JD.com's "lazy poster", Suning 818's poster is "lazy" from the advertiser's point of view, to show that although the poster is "lazy" to do, but cheap is really not ambiguous.
Of course, the idea also invested a lot of media channels. Suning 818 Fever Festival handwritten ads, from newspapers, outdoor LEDs, elevators, subways, bus stations to mobile phones, completed a complete chain. High-exposure, high-heat posters give the event a warm atmosphere of popular participation.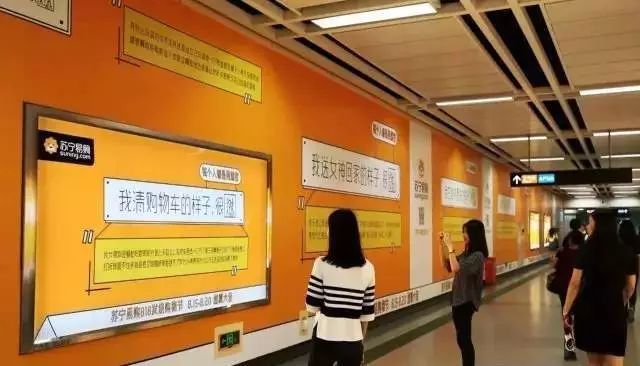 This time Suning 818 marketing, from the "lazy" this chic creative point cut in, and then a lot of investment to bring it exposure opportunities. Users as independent self-media, attracted by advertising, so as to take photos, photos, secondary dissemination. Taken together, it creates another typical case of brushing a screen.
Good horses have to match saddles, snakes play seven inches. Good ideas must be played with precision to achieve the ultimate effect.
"Lazy" this pain point, JD.com and Suning from the perspective of handwritten posters are playing very 6, more ideas waiting for the marketer's brain hole to detonate.
Advertising is not rough, lazy is actually a skill, as long as the transformation is not brown, is exquisite.
—End—
We're united
Cross-brand smart matching that provides a large amount of marketing resources
Provide cross-brand marketing cooperation solutions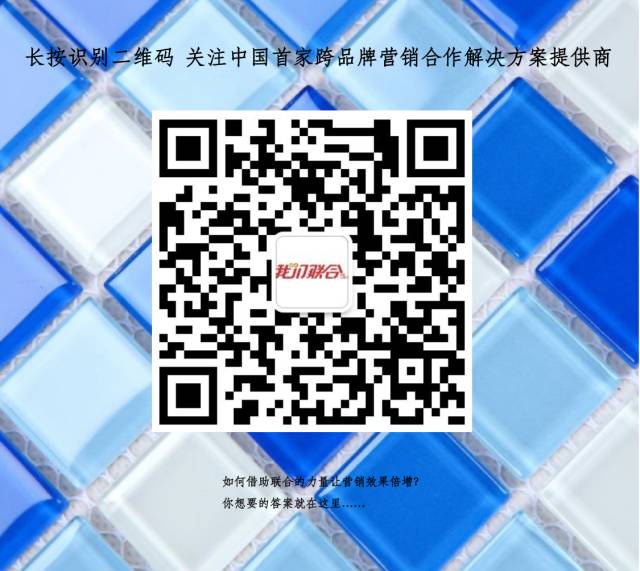 ---