People who hate brainwashing ads are its target audience
The following articles are derived from spreading gymnastics , by Zheng Zhuoran

Spread gymnastics
About Brand Marketing and Internet Business. No news, no opinions or attitudes.
Last year's World Cup opened an industry brainwashing advertising discussion, from the World Cup BOSS direct employment, knowledge, horse honeycomb, to the later platinum travel, new oxygen, to these two days Cadillac, easy car network, brainwashing ads have been repeatedly spitting grooves, but the brand side has tried and failed.
Brainwashing advertising exists is reasonable, we have also been in previous articles on brainwashing advertising in detail evaluation, today is simply said.
Behind brainwashing ads are tight traffic, tight attention, and the commercial effect of advertising ideas is gradually losing, because creativity usually requires storytelling, but users don't have much patience to get into the story, so simply expressing the point of interest directly is an efficient way to detonate.
Of course, we have always believed that brainwashing advertising will become the "new normal" for quite some time to come.
The user's attention is shorter, which meansMarketing noise is getting louder, the brand's complete information needs to be communicated to the user shorter and faster. Other words:Can say a word clear brand selling point, do not go around the bend or story to express.
The two main causes behind brainwashing ads
There are at least two reasons behind brainwashing ads.
The first is that brand cut-off is more common
Information explosions and media fragmentation make the user's decision path confusing, and users do not follow the traditional "know-know-trust-buy-share" steps in turn, and vacancies in each segment give other brands the opportunity to promote and cut in. In addition, users will search for information themselves repeatedly compared, consumer decisions are more complex and random.
Therefore, no matter what marketing promotion, now must try to "short and smooth", in a shorter time to build information and conversion closed loop, otherwise it is easy to be other brands into the virtual. Perhaps many people have found that even in online communication, video ads have been shortened, the previous 10 seconds, 15 seconds of advertising, now become 7 seconds, 5 seconds (or even 3 seconds), and then packaged into a large set of delivery.
The second is that users are more rational
Yes, the rationalization of users is that they are less disturbed by emotional or creative expression,The effect of creativity is declining。 We have also written previous articles, KOL and other channels to drive the popularity of informationUsers become more hard-core professional, especially in small red books and other grass platform, the composition of the party, parameter party has been very common, for these increasingly professional users, no more creativity is as solid as the product.
We think that this year's only national brush screen advertising "What is Peppa", in fact, did not bring much box office for that "Little Pig Page Big Year" movie, but is a popular director. If the early years of the antelope "one mirror in the end" burst of the picture can also bring brand exposure, for films such as sales life cycle short products, advertising film not to obvious box office transformation is fatal.
The controversy of brainwashing advertising naturally lies in the vulgarity of aesthetics, but the repeated appearance of vulgar advertisements also reflects a very sad conclusion that China is vast and its aesthetic level is uneven.Most of the brand's target users don't pay for aesthetics or creativity.
Preferences are fearless, many people see vulgar advertising mouth to uninstall the black, but wait until the real use of the scene will be reinstalled back, which is widespread"The Law of True Incense"。
Brand sentiment evaluation more in mature markets, standard products play a role
Because the user's brand switching cost is not high, do not like Coca-Cola, you can choose Pepsi. But rough advertising brand owners often have unique product advantages, or is in a preemptive positioning stage, the industry market maturity is not high, so there is reason to seize the market and overdraft brand sentiment.
Also, don't really think brainwashing ads are easy to make, according to our observations,Brainwashing advertising content creation needs a certain foundation and related methodology to support,Not everyone who does brainwashing ads can trigger a discussion. Imagine, if you were in charge of Hengyuanxiang brand marketing, you can think of the "Twelve Zodiac Ads" this kind of thing? (It's hard to think about, even though it looks silly)
Brainwashing ads are always in the elevator room
Brainwashing ads mostly come from the elevator room, because elevator advertising is compulsive, and can passively gather all the building crowd (office toilet if there is an advertising space is not possible), even if you are playing with mobile phones, advertising language will also help you force brainwashing, this kind of detonation method is not good, and peak people are not convenient to play mobile phones, advertising touch is very efficient.
Elevator advertising is now constantly thin information, we can find that the elevator between the advertising space is constantly changing, the effect of the framework is reduced, and the importance of television increased. Therefore, the elevator brainwashing advertising is the most important, is the need for a short magic slogan, music, and in the shortest possible elevator time (i.e. switch door time plus move a layer of time, 15 seconds enough) broadcast.
But the elevator advertising business sinking speed is not fast, because even if the sinking to the low-line market also need to have enough matching advertisers to support the sales business, so elevator advertising is basically used to detonate a second-tier city white-collar, and a second-line white-collar is also easier to form a large-scale topic discussion, so brainwashing advertising is to let the least want to see the group to see.
This creates a bizarre phenomenon, the more people who shout against brainwashing ads, the easier it is to see brainwashing ads;
---
This article is spread gymnastics (ID:chuanboticao), the original license is published on the marketing network.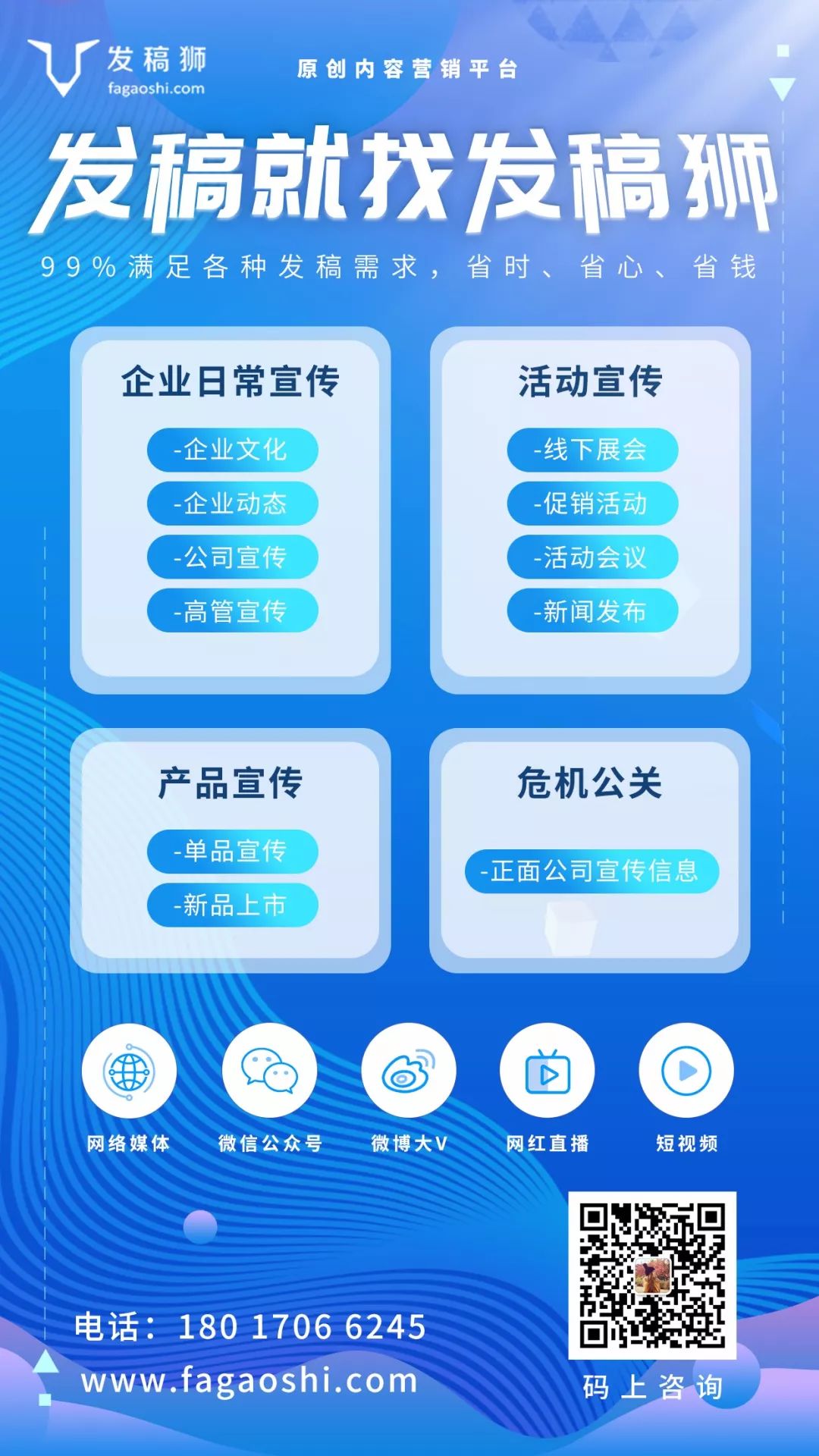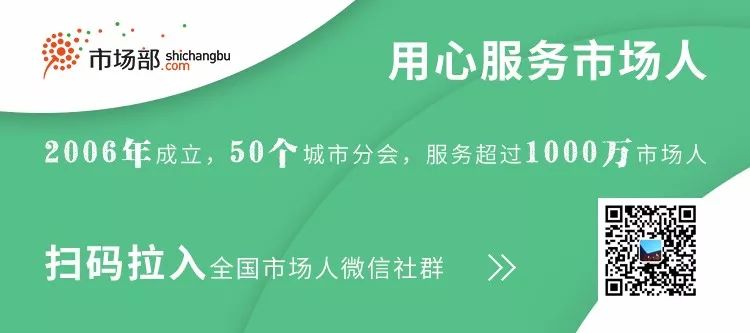 Learning is the best investment.

Click on "Read the original text",
Make a little progress every day.
---