Instagram marketing, in addition to advertising, how to improve the weight of your Ins Page by operational optimization, get more traffic and customers?
Click on it
"Blue Letter"
Follow me!
Hi, do you want to use or use Instagram for marketing? In addition to spending money on advertising, do you know how to get free traffic and search? Today we're going to talk specifically about how to increase your Instagram page traffic by optimizing your ins profile to get more attention and potential customers.
Not as complex and rich as Facebook, but Instagram is very good at driving high-quality traffic. Want users to see your content, I summed up 5 places, namely: search bar, home page flow and story, explore page, other people's home page.
The first and most important step is to make your information appear in the search bar as much as possible.
Look at this picture, I search with pet pet as the keyword, enter in the search bar, the bottom is the search results. Do you see the green part of my circle?
The two boxes on the left, one is the creator number, one is the marketing number, the above line is the username, the next line is full name. The two boxes on the right, one is the address and the other is the hashtag. They all contain the three letters "pet", so they appear in the search results.Explain that in these four areas, we can try to integrate our marketing.
The body is coming!!! Ha ha.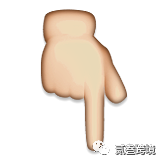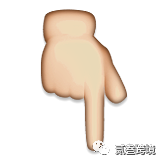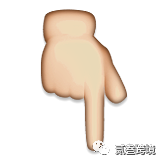 First, first name and userna name (in fact, the importance of it was emphasized in the first two articles)
Screenshot: My search term is cat, as you can see, in both names, have this keyword. Its usernamer is: fran_andjonesythecat, the name is: Fran and Jonesy the cat, the userna name is lowercase letter (because it can only be so), the name is very flexible, with plus instead of and, with capital letters instead of lowercase, you can also use some emoji, so that your account information look more lively.
So, whether you're a brand or other store, it's recommended that you write the store name/brand name and product keywords in both names, increasing the chances of being searched, "good" symbols, and some emojis look slightly different between different operating systems, but they're essentially the same on Android and iOS devices.
There's a saying that on Instagram, names and usernams are the only criteria you can search for, no matter what you write on your bio profile, you can't be searched yet.No problem, but according to my test, the "account category" under the name also works, for example, if I search for pets, the "pet supplies" category account will also appear in search results.
As the name implies, simply introduce yourself. It's like introducing yourself to the first 30s during an interview, which is usually the first impression. Most people who have seen your bio read it the first time they see your real account. Once they follow you, they have no real reason to go to that place again, believe it or not. So bio writes good or bad, will greatly affect whether others come to your account.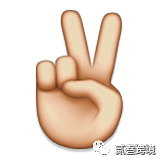 Let's continue to lift chestnuts
Let me make a few suggestions:
1. Clearly convey who you are, what you do and what you sell, and what services you provide, such as "freeshipping worldwide" 
2. Don't try to finish all the descriptions in one line, as shown in the figure, you can divide them into short lines
3. Add a symbol or emoji to the front of each line to make this profile look more beautiful 
4. Join call to action call, for example, on the picture of the store shop shopping, follow us, dm me, etc 
5. Create and add on your unique hashtag, for example, this ha, I guess maybe its brand is gurmi, the product is pet-related, then hashtag can be sgurmipet, and then put it in the bio. (This has two effects, one is to appear in search results, one is to call on your customers to use it, the more times it is used, the higher the weight of your account)
Note: There are only 150 characters, so the space is not large, don't hold on. Smart you, in addition to letting others know what you do through your profile, can also find ways to let others capture your personality your value (this is rare, come on).
By the way, it's important that you profile the following URL, because that's the only link you can click on on Instagram Which is where you want visitors to go and where you want to convert them.
This is usually written by local brick-and-mortar stores, not very important ha. In editing the → and contact → business address, you can learn more about it.
Ok, it's been shared today. Go back to what I said in the second paragraph earlier, these five places. In fact, as long as you do a good job of the above I mentioned these one, two, three, optimize the personal data part, your account has begun to drain, in the marketing campaign for you to do the preparation.
Everyone says the hardest part is 0-1, what does this 0-1 process mean on Instagram? It's you.The account information is optimized and perfected and accessed by the top 100 real fans! How do I get fans? By.High-quality content posting, do activities, find online red cooperationand so on.
Every time you post a post, your account name appears in the stream; if you want to do an activity, you want to engage everyone with your own hashtag; you want to find a net-red collaboration, they need to know you first, and then they need to get to know you in their posts/pages.With so many peers, why do you stand out?It all starts when you have a premium account!
These are written, only my personal experience and feelings of the two or three, not necessarily all right, welcome to discuss exchanges and progress together!"Cross-border", is to hope that I know about cross-border one-two-three to share out, knowledge without boundaries, endless learning, always maintain a modest learning heart, thank you!

underOneAs we talk about how to write better Instagram post titles and descriptions to win more interaction and engagement, stay tuned!
Every compliment you order, I take it seriously
---