Five tables to see the status of Instagram Stories ads . .

Source: DIGIDAY


Author:Seb Joseph

Compilation: Wu Jingya
The rapid growth and use of Instagram Stories has caught the attention of advertisers, with advertising capital shifting to Instagram and brands such as Smirnoff, Nike and Stella Artois starting to invest more in vertical video.
Here are five tables to show you how Instagram Stories is marketing.
 Bring more advertising capital to Instagram
Instagram is getting more and more ad budgets, and it's growing at an alarming rate. Much of this is due to the success of Instagram Stories. Markle's second-quarter customer fees show that the company spends 23% of its Time on Instagram. Jay Sethi, Smirnoff's U.S. vice president, said that while the visibility of Facebook ads is there, Smirnoff has increased its advertising spending on the Instagram Stories platform in 2018, driven by the company's social media budget.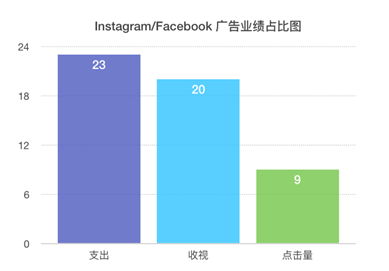 The cost of advertising for thousands of people is falling
While Instagram Stories' ad format is attracting more and more users, older users are not feeling the rising cost of viewering. According to Brand Networks' analysis of customer spending, the average cost of Instagram Stories in the first half of 2018 was just $4.91 after a price increase in 2017.
In some cases, buying ads on Instagram Stories is even cheaper than buying ads on Facebook, says Catherine Chappell, head of paid social accounts at iProspect.
One media buyer, who asked not to be named, said Instagram's cost-per-click (CPC) was 1.25 times that of Facebook. From an acquisition perspective, Instagram can cost three times as much per action (CPA) as Facebook.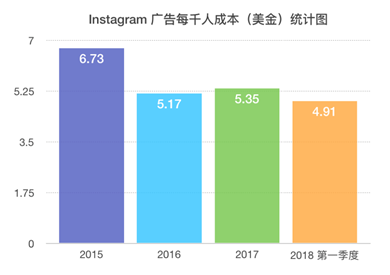 Advertising reach is poor
Delmondo, a data analytics firm, has studied more than 5,000 Instagram Posts this summer. The results showed that non-Instagram Posts were on average three times more visits than Instagram Stories posts. Advertising executives believe that presenting a brand image through stories can capture the reader's eye and effectively offset negative considerations about under-reaching advertising.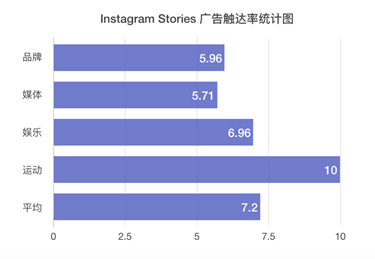 Brand completion rates have improved significantly
According to Delmondo, the average completion rate for Instagram Stories brand stories in the first five months of 2018 was 72%, up 8 percentage points from the fall 2017 figure. Nick Cicero, Delmondo's chief executive, says advertising stories for sports organisations, brands and entertainment content often attract a more enthusiastic and potentially business-friendly audience.
"Practicing this (story) form and creativity is the key to success." Cat Turner, CULT's chief creative officer, says this will allow consumers to be aware of their environment and thus mobilize their motivation and purchasing power.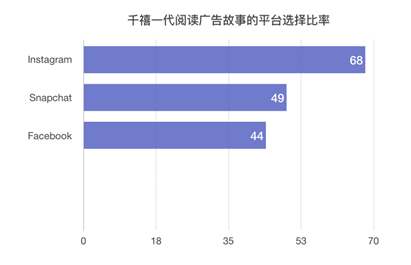 Win the favor of young consumers
Between 14 May and 23 May 2018, VidMob conducted a market study of 1,000 UK consumers aged 16-24 and 1,000 aged 25-34. The survey found that 63% of 16-34 year olds read ad stories daily on both Instagram and Snapchat platforms. By contrast, 18-36 year olds are more likely to follow Instagram, with about 68 percent opting for Instagram and 49 percent choosing Snapchat.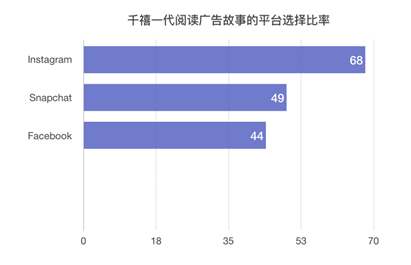 "If you attend an event and want to share it with your friends, will you announce it directly on the Internet?" It might be a better way to tell it in the form of a story. Leah Forsyth, managing director of Harriman Steel, an independent creative agency, said. To share a story is to start a conversation. You invite everyone to get involved and look forward to their response. You can even enrich your expression by creating a personalized animation layer with gifs. "
CTR Media Fusion Research Institute recruitment!
(i) Job title: Media Fusion Research Manager
Number of people: 2
Grade: Research Manager
Job Description:
(1) Plan and participate in the basic research of media fusion communication
(2) Participate in the media integration assessment index structure
(3) Planning and participating in media integration business research and application
Job requirements:
(1) Media communication, economics, marketing related professional background, full-time undergraduate education - 211 or 985 institutions priority
(2) More than 2-3 years of work experience, new media industry-related experience, familiar with the new media industry evaluation standards and evaluation indicators, understanding of new media operations or related research company work experience.
(3) Have a certain understanding and sensitivity to the data
(4) Positive progress, have a unique side, the ability to mobilize resources and professional direction of research capabilities
Salary range:
15K--18K
Contact: Please send your resume to dewaiwuhao@ctrchina.cn
(ii) Job title: New Media Operations Specialist   
Number of people: 1    
Grade: Researcher  
Job Description:
(1) tracking the development of domestic and foreign media industry, the media integration transformation has a personal thinking and can form observation articles;
(2) The institute's official WeChat public number "Outside Germany 5" daily content operation and maintenance;
(3) collect industry data, participate in research topics selected by the Institute, and assist in the completion of research projects;
(4) Work with the team to participate in the planning and execution of online and offline activities.
Job requirements:
(1) Master's degree, news and communication media-related majors;
(2) have the industry observation ability and research perspective, analytical ability and strong writing expression ability;
(3) strong communication and coordination skills, sense of responsibility and team awareness;
(4) English reading and writing and compilation ability is strong, with the media industry-related resources are preferred.
Salary range:
7K--10K
Contact: Please send your resume to dewaiwuhao@ctrchina.cn
China's first
A research institute focused on media convergence
Pass on faith and confidence
Anatomy of practical experiments
Explore countermeasures
Cooperation: Please contact WeChat backstage
Posts: dewaiwuhao@ctrchina.cn
Press and hold the QR code to pay attention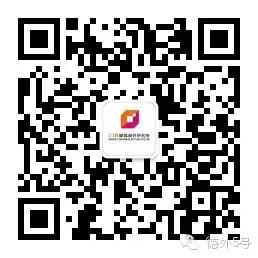 Click below to "write a message" to express your views and attitudes

Welcome to forward this article to your circle of friends
---