Instagram ads run in 6 steps, and the first set-up action starts
After being bought by Facebook for $1 billion in 2012, Instagram has become a big star on video social media, with more than $3.5 billion in value. Why is it worth so much?
Because Instagram has been growing, even faster than any other social platform, it now has 1 billion users. To take advantage of this, Instagram has also launched an advertising service.
Although the official Instagram advertising service has long been available, Instagram ads are not independent ad platforms, but are run and managed through Facebook's advertising system. So in addition to having an Instagram account, you still have to learn how to make the most of your FB ad system.
Currently, IG business accounts can be launched directly below the post via the Promotion button, but this section has the same problem as the promotion button on the Fan Page post: it is incomplete functionality. Therefore, it is still recommended to use "Facebook ad ad manager" and use the computer to set up the operation (mobile version of the function is not complete), want to advertise well do not be lazy, please refer to the teaching steps below!
Instagram ads serve teaching 6 steps
Step 1. Using the Facebook PC version, tap "Build Ads" in the top right-hand corner to enter the ad ad ad ad ad ad backstage.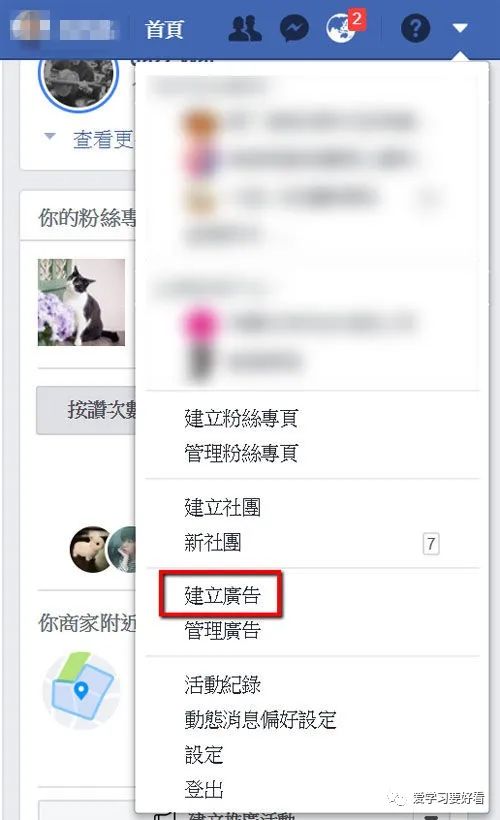 Step 2. Choose the type of target you can target to support Your Instagram ads.
Although there are many target types you can choose from, due to IG's design patterns, creatives can be limited if you run other places at the same time, such as News Feed and Time-Limited Dynamics, and pay special attention to whether the footage size is appropriate.
Click the "Build" button in the FB ad administrator's background to create a marketing campaign, and here I select "Traffic" as the action demonstration.

Click the "Build a marketing activity" button, enter the name of the activity (the name is for self-judgment only and will not be seen by others), and click the "Continue" button when the naming is complete.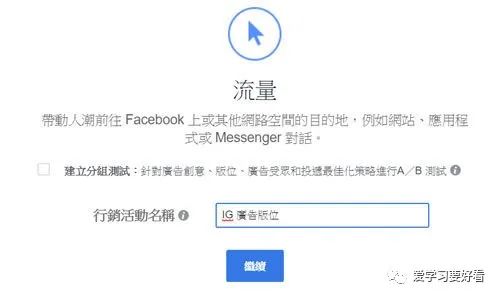 Step 3. Set the relevant column to your ad portfolio and select the ad serving space. Suppose you've run an FB ad, and you're sure to be no stranger to these settings: region, age, gender, budget, scheduling time, ad audience...

You'll find Instagram in your layout settings, and of course you can choose both Facebook and Instagram, or just Instagram, depending on your personal delivery needs to check or cancel.
In other words, Instagram ads are just a choice of places, and Facebook doesn't distinguish between different ad operating systems, it's just one of many page options.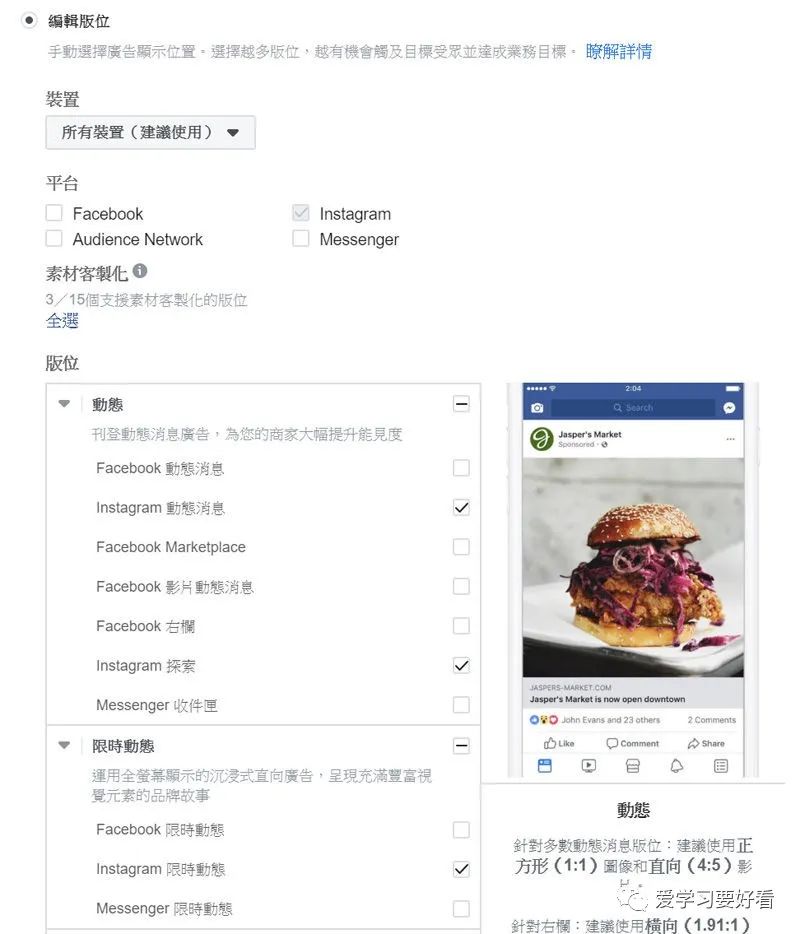 Step 4. Connect to your fan page or Instagram account and set up your ad content.

If you don't want to run an Instagram account, you can use a fan page to display it, and if you want to increase the number of IG trackers directly, be sure to link to your Instagram account (preferably your business profile).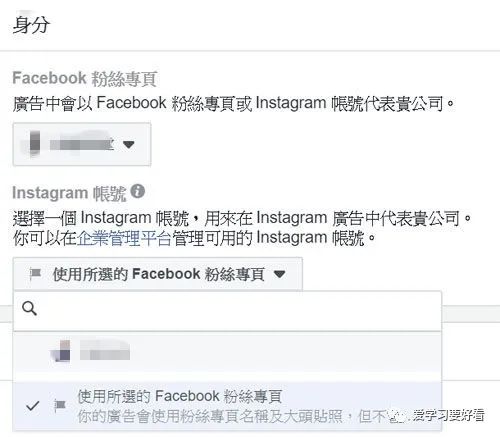 Step 5. Track ad performance.
If you have your own website and support placing pixel codes, you can use conversion pixels to track Instagram ad performance. In addition, you can use UTM URL parameters to define traffic sources and media, and of course your site must have Analytics installed to make sense.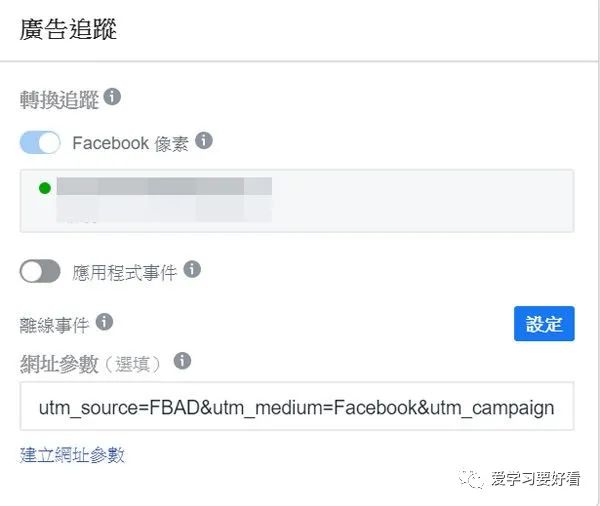 Step 6. Once you're done with your ad mix and all your settings, tap Confirm and submit to complete the ad serving process.
Running IG ads doesn't automatically post any posts on your Instagram account, as FB ads do. Remember, ads are delivered to your audience, and they only appear when they appear in the places you're serving and to eligible people. Ads won't appear in your account unless you're running ads with an existing post, because it's a post you've already posted yourself.
In other words, your ad's set-up material (text, pictures, or movies) is set in the background, so you won't see the ad content in your pink or Instagram account, and if you want to see your ad style, you can preview it at the ad level or view your post through your ad link. (The left side can preview the different positions directly, and the upper right corner can display the preview in the unit)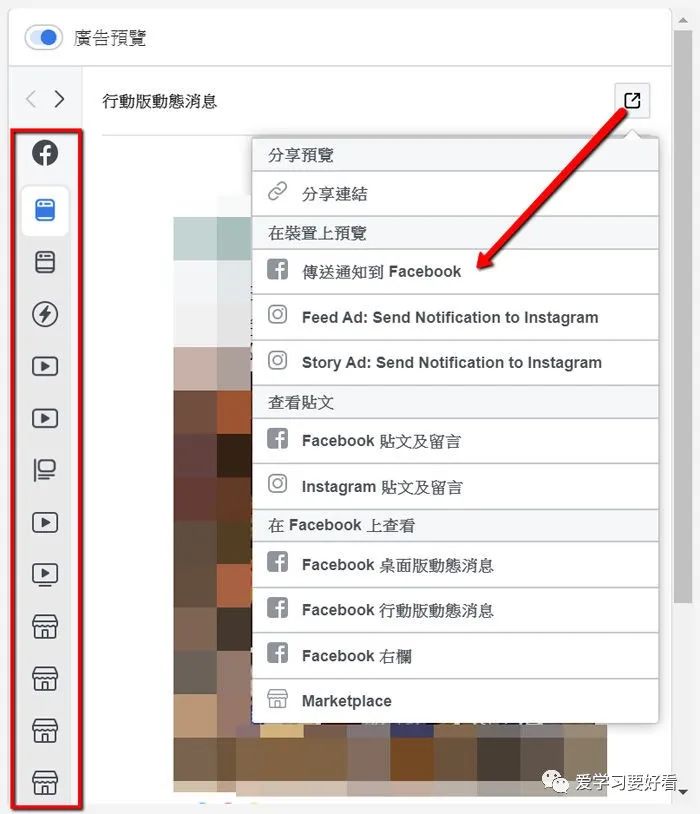 After reading the 6 steps above, you'll find that Instagram ad serving is just a matter of layout selection, which is definitely a familiar thing for those familiar with Facebook ads. Therefore, the main is the level of understanding of the audience and the development of advertising content.
With Facebook's ad ad ad ad manager, you can not only better set up Instagram ads, but also choose to run IG bits even without an Instagram account. In addition, you can create a richer and more diverse ad formats through the Ad Administrator feature.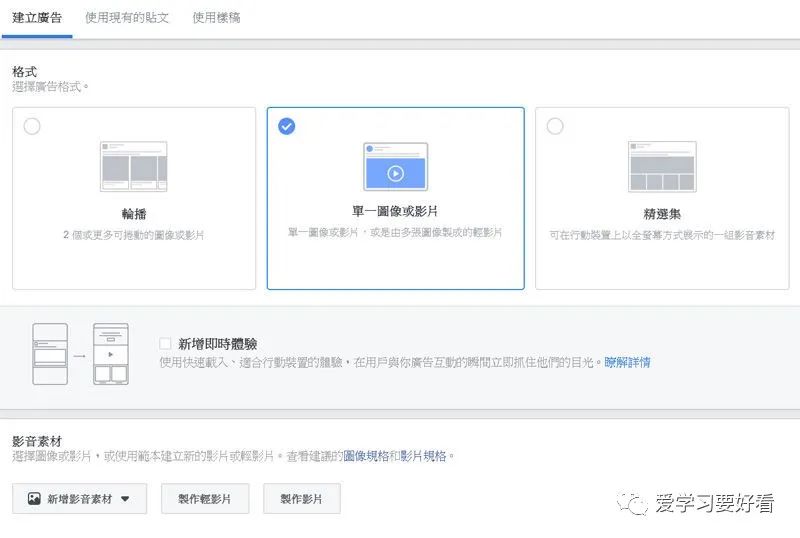 Things to watch out for on Instagram ads
Images: Instagram isn't just about sharing information, it's about sharing images, and based on that, you need to design highly visual images or videos that effectively guide people to stay and click.
Cost: The billing fee is different from Facebook's, and the connection to external sites is weak, so it's more important to increase conversion rates and test more what users like to see!
Bits: Instagram ads will only appear in action and do not include desktop versions. Therefore, if you want to stream to your site, make sure you have a mobile version of the site, and you need to have a good browsing experience, and you can't load too slowly, otherwise you'll lose visitors easily.
Which version of FB and IG is more effective?
Which is the better place to choose between Facebook and Instagram? To be honest, there is no absolute answer, but you can consider and choose from the following traits!
Instagram is used by nearly 500 million people every day, and Facebook has been around for more than a decade, and it is both the parent company of Instagram and has about 1.5 billion daily active users. There's nothing to argue about in audience exposure, and Facebook is a big winner.
Instagram users are mostly female, aged between 15 and 29, and mostly use mobile devices for browsing, with an average time of 15 minutes. Although Facebook also has a large number of female users and spends more time on average, the use of young people is relatively low. So if your goal is to target young women, Instagram is actually a better choice.
Overall, 95% of Instagram users are also on Facebook, and both platforms don't have to choose between two platforms, both of which do have their own strengths and weaknesses, and running ads at the same time, where appropriate, can produce more impressive results, have broader reach and increase sales opportunities. Because the more places and opportunities consumers have to interact with brands, the more likely they are to buy products.
The last thing I want to say is...
At the moment, Instagram ads have been relatively mature after a while and testing, and I think it's going to be another very good online marketing channel, after all, it's part of Facebook, it's a complete inheritance of Facebook's existing big data resources, which far outstrips other emerging platforms, and it's the social media that's most popular with young people right now.
Facebook is pulling Instagram out of its own ad revenue, so it's continuing to improve features, and in my experience, Instagram is better than Facebook for younger people. But the main crux is how to effectively attract users and give a good buying experience, do not think that advertising as long as the money will be effective, details how to do in place is the focus!
Errors reported: If the download connection/file is wrong, please send the tutorial connection address to 1259200374@qq.com We'll fix it as soon as possible.Thank you!
Copyright Notice:This.Stand.Download resources collected on the network and user contributions, only to do learning and exchange use, copyright owned by the original author, if the paid resources, please consciously delete within 24 hours after download, if for commercial use, please purchase genuine, due to not timely purchase and payment of infringements, not related to this site!

Distance produces beauty
Sweep the code quickly pay attention
---