In the first half of 2020, the best advertising paper in my mind
Over the past year and a half, sort out the best 20 cases in my mind in the first half of the year.
To say "best" is somewhat personal. Some of these texts, some of which hit my thighs straight at first sight, "such a simple expression, how can I not think of";
Today, advertising may have already broken through its original circle. It's poetry, it's song, it's language.
If we can get a little comfort and inspiration from just words, then every word is worth it.
1, "Learning to be alone is also a talent." - Knowledgeable, calm collared shirt."
 The women's clothing store kept on shirting
▼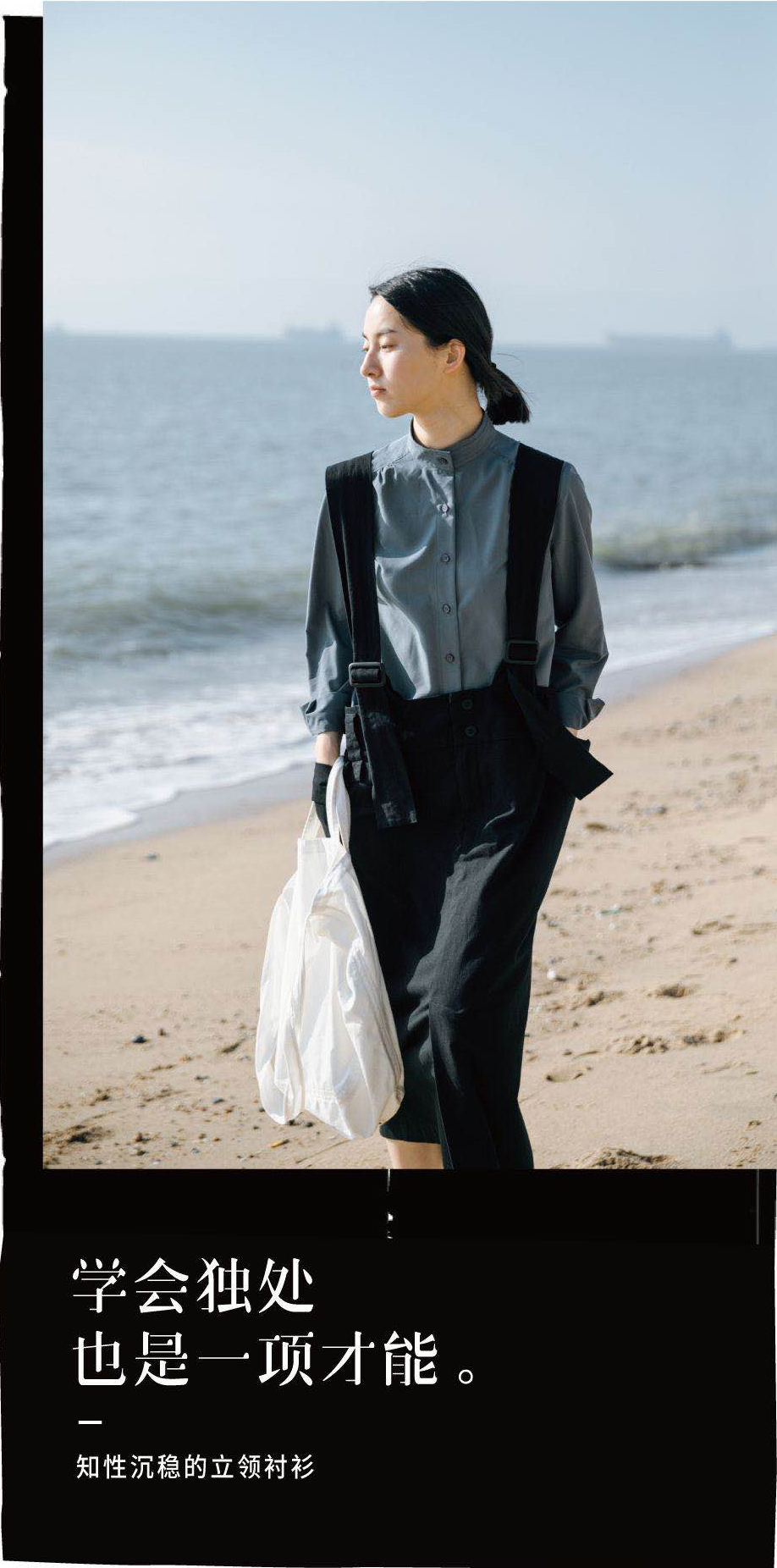 This is from Taobao's first literary and artistic women's clothing store step by step for its shirt special written a text.
In countless Taobao women's stores, how to find their own positioning and look different? It's a good example of walking non-stop.
Seize its literary and artistic young women delicate, sensitive user tags, with a paper out of the circle.
Thus, the shirt is more than a shirt, it has become a new era of female independence, strong, calm clothing symbol.
The sudden outbreak almost caught everyone off guard, this text is a good way to love photography in the eyes of the public, love art of the image of literary and artistic women combined with the current situation, out of sometimes invisible is also a talent.
Short, powerful but showing her strength.
2, "Run it, back wave"
b Station Youth Festival promotional film
▼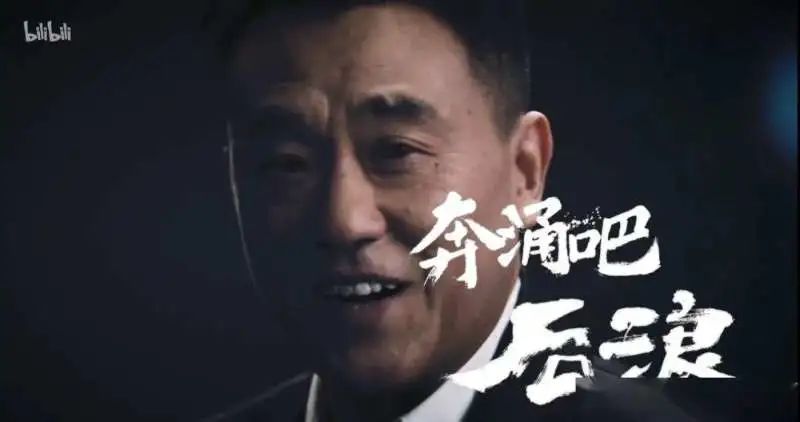 This comes from the promotional film launched by B Standing On May 4th Youth Day. May 4th Youth Day is a festival that promotes the spirit of "patriotism, progress, democracy and science", and this is also fully in line with station B's audience after 90 and 00. On the theme, it highlights the brand's keen insight into the younger generation.
With Mr. He Bing's affectionate speech, it is easy to think of Mr. Liang Qichao's "Junior China Says": "Beautiful my teenage China, and god is not old!" Magnificent I Am a Chinese teenager, with no borders with the country!
Watch the video and you'll find that the paper is firmly locked in and condenses the attributes of station B users: they turn their love into a professional, with their colorful life to form station B rich content.
Run surge bar, after the wave, is a sentence from the "front wave" affirmation, will be the nation into the world, will be popular into a classic. Run surge bar, after the waves, but also a post-waves of self-screaming, showing youth and self, not afraid of the eyes of others, brave to express to the world.
3, "People who read, have dreams to do." "
 Kindle World Book Day ad
▼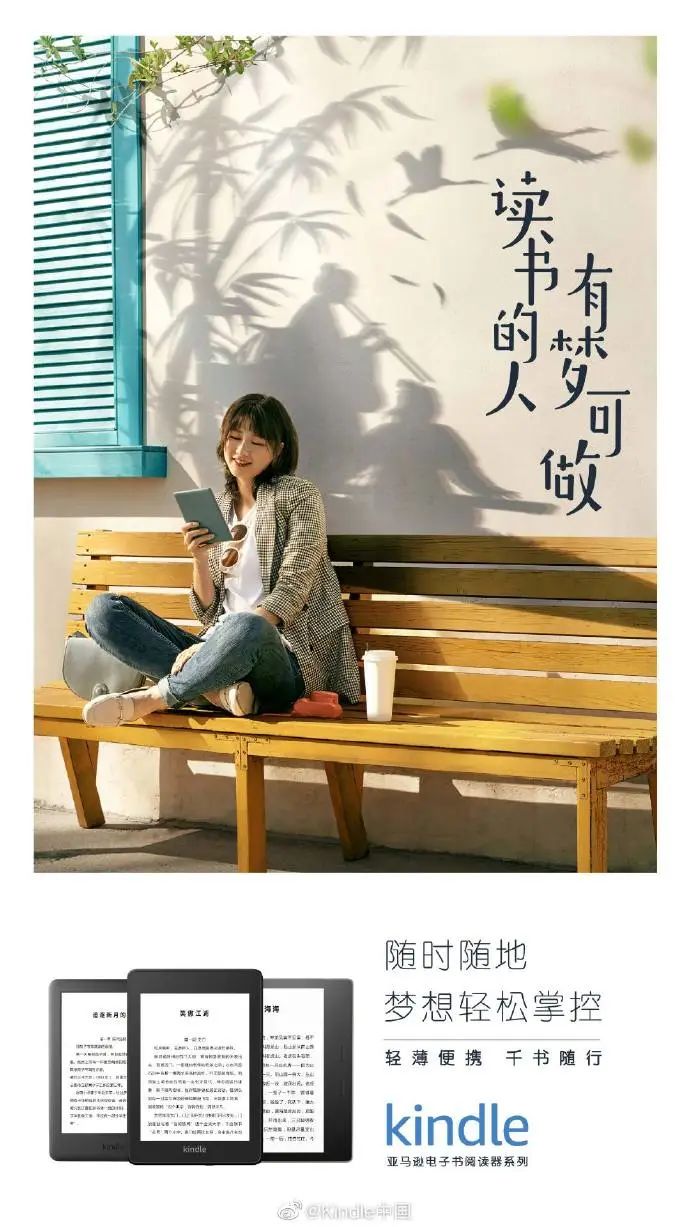 It's like buying a treadmill that inspires weight loss and then hangs clothes. How many people buy kindle before, swear, from tomorrow to be a book lover, as a result, after buying, but only use the hidden function of kindle - bubble noodles used as a lid.
After getting used to blacking out, kindles have launched a new brand theme on World Book Day, "People who read books have dreams to dream about." At the same time, the theme of the paper also echoes its previous proposal that "the reader has light on his face".
Reading is not easy in today's fast-paced and slightly impetuous society. Too many things easy to distract us: WeChat again information, work immediately to addline, the child wake up and feed again ... So being able to keep reading is even more valuable.
In the video, Kindle also mentions that "you read, not in the car, not in the corner, not in the company, not at home, not in the bed, in your dream", and that is what we read, the flesh may still be in a certain space, but the mind may have long since been out of the reality of the scene, through reading, we can freely travel in any spiritual space.
Its colorful posters are also quite interesting, the hero holding a Kindle, the wall depicts her mind imagined the picture, can be "blowing the flute autumn mountain wind and moon clear, who cleverly made a broken intestine sound" can also be "the head of the rest of the moon, the beautiful bamboo Jiayin will meet", everyone can create their own imagination space.
4, "Stabilize your life, will not be asked by life"
UnionPay, "We're all answerers."
▼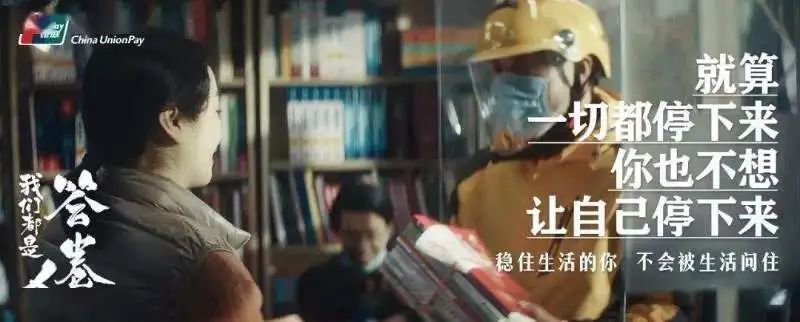 At the beginning of 2020, each of us went through a big test. This exam has no paper, no pen, no standard answer, but each of us is our own examiner, but also the answer to this exam.
From the end of January to the present, we have been answering the same question over and over again - that is, the question of survival.
Before the outbreak quit early, now temporarily can not find a job how to do; everyone can not go out to eat, restaurants hoarded fresh how to do; the outbreak has been slow to contact, can not receive orders no income next month's mortgage how to do ...
Do not open God's perspective to comfort you that the good days will always come, nor over-indoctrinate chicken soup to say that there is always hope, it is just the lens of every ordinary person in our lives, is the downstairs restaurant owner, the drip driver on the road, cinema staff, depicting how everyone gritted their teeth, meet the difficulties, it is easy to close the distance with the reader.
"Stabilize your life, will not be asked by life", is not only the outbreak of each "answerer" to do the portrayation, but also to each "answerer" encouragement and affirmation.
Stay optimistic and positive, then one day we can start again.
5, "Life is very short, can not stand the hesitation to go back and forth"
"Friends, please listen."

▼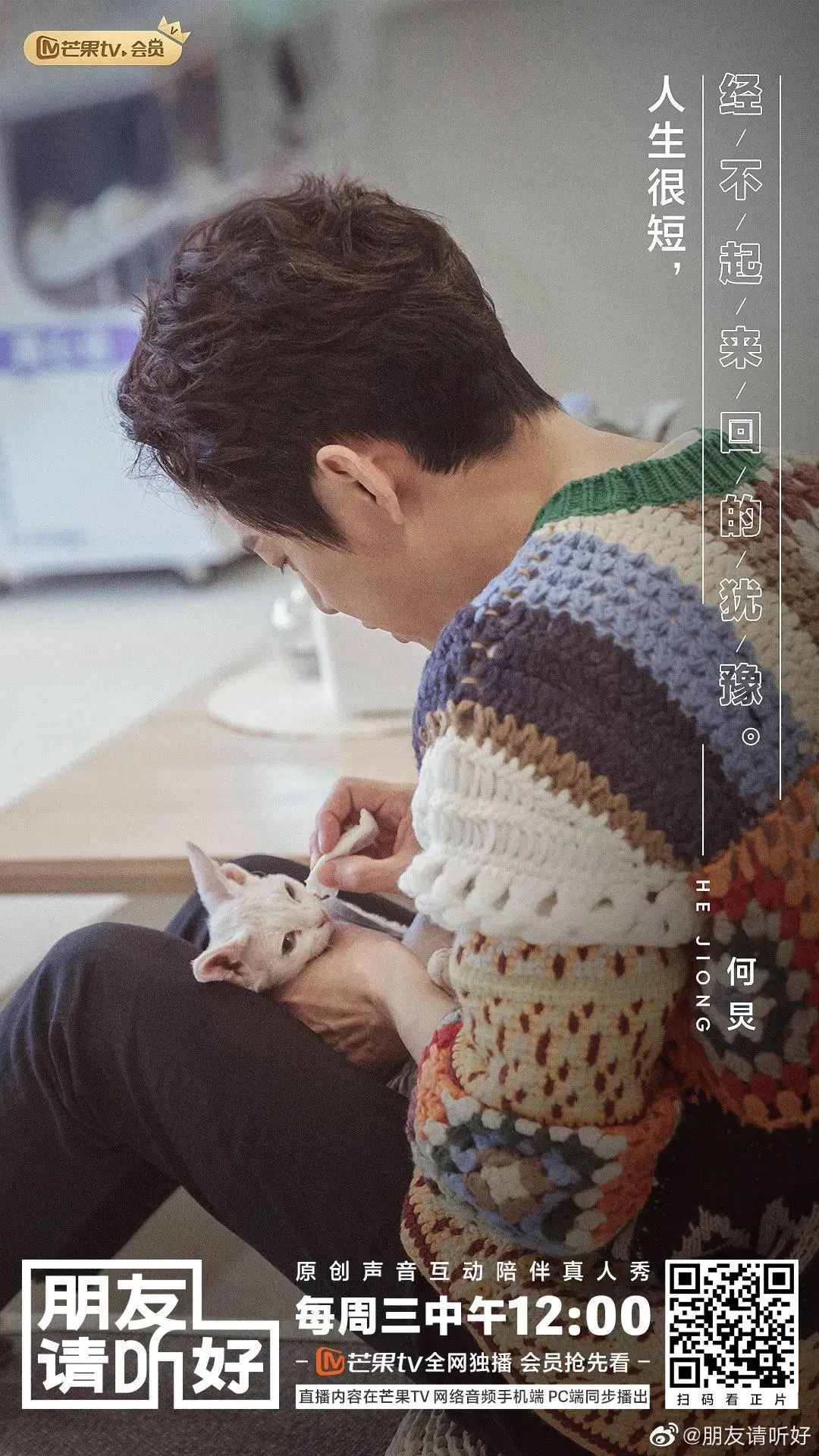 When I was a child, I always felt that there was a lot of time and a long future. Chat with friends and talk about the cartoons we saw when we were little, no fewer than a few dozen. I can't help but ask, how could we have so much time when we were little? A friend blurted out: The most children are not time.
Grow up, the clock seems to open twice the speed, soon to the graduation season, soon morning clocking to the evening off work, soon found out how old parents ... Before I had time to grow up overnight, I unknowingly walked to the intersection of thirty and forty years old.
"Life is very short, can not stand the hesitation back and forth", each primary school kindergarten on the understanding of Chinese characters, after rearranging the combination can become the new golden sentence.
Which time will it be next time, and how long will it be soon? Don't say next time you get together, don't say it's empty and go home.
Do what you want to do now;
Now, it's all in time.
6, every sentence 'hungry', is I love you
 Hungry Mother's Day brand paper
▼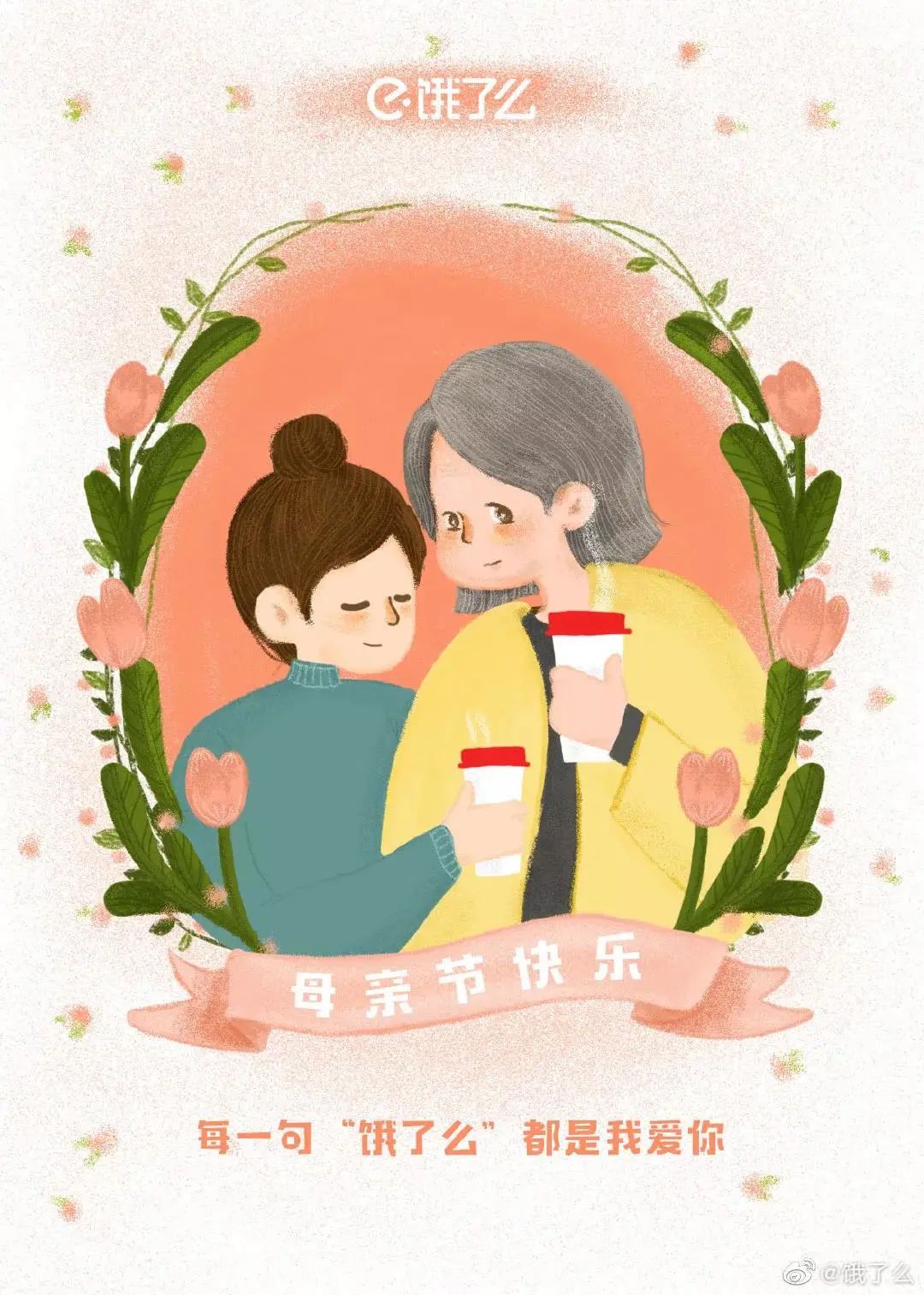 It'Chinese, especially when it's implicit in "I love you." Westerners are used to expressing love directly to their children, and Orientals, clearly like, clearly care, but will not directly say, turned into a sentence "hungry, eat it, do you want to give you bowls of noodles?" "
Hungry text insight into this we can not be more familiar with the scene from small to large, from the point of view of affection, cleverly shaped the brand into a temperature and emotional image, with the words once said to us, by the momentum in Mother's Day to the mother.
Successfully conquered the consumer's stomach, but also conquered everyone's heart.
7, "jump into the sea of people, each has a brilliant wind and rain"
b Station graduation season theme song
 ▼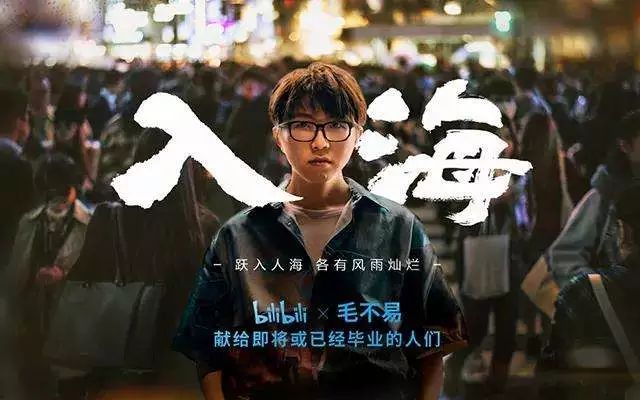 If you look at "The Waves", more or less a bit like parents in the mouth of "other people's children", then listening to "into the sea", is the vast majority of ordinary college graduates daily life.
If you want to graduate season twenty-somethings to find a diary keywords, then must not escape is "lost."
From small to large, regularly listen to the parents, listen to the teacher's words, according to the order, go to school, reading, review, examination, do not care much about tomorrow, just focus on the current examination papers; And out of the university, did not enter the sea, no one told us tomorrow's life is what arrangement, no longer a schedule to clearly schedule the time.
Parting, gathering, bread, ideal... Every lyric hits the tip of every graduate's heart.
Perhaps a song can only bring five minutes of comfort, but then how, don't be afraid, may we jump into the sea, and their own brilliant wind and rain.
8, "No body, is insignificant. "
inside and outside neiwai
 ▼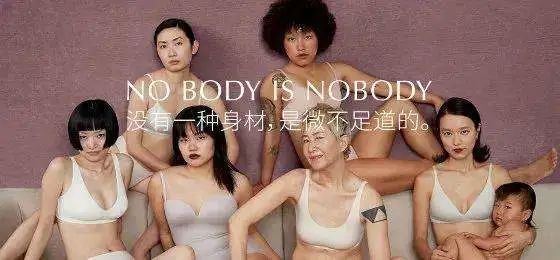 For a long time, there seemed to be only one setting for lingerie models - a good figure. In addition, slightly fat, flat chest, wrinkles are not related to this. With hundreds of millions of women around the world, it's sad that we have only one kind of aesthetic perception, and it's incredibly narrow.
How many people, because fat and wearing a body of underwear breathless, and how many people, because flat chest and fell into a deep inferiority.
Great paper, in the transmission of brand value at the same time can break the curing awareness and eliminate prejudice. Inside and outside, "there is no kind of body, it is insignificant". In terms of products, there is no restriction is underwear, in terms of thought, there is no restriction on the mind.
No matter your age, skin color, height and weight, when we face ourselves and accept ourselves, every body deserves to be treated gently.
At a time when her economy is becoming more prominent, women and women's rights are more visible than ever. And internal and external as a focus on women's products brand, convey the correct concept and proposition of beauty, no doubt can get more ordinary people without a Vemi body recognition.
Which is a truly perfect figure? There is no answer.
But to be unique is enough to shine.
9, "Please summer cleanse me after the hard life of the dust servant"
 JD.com Appliances 618
▼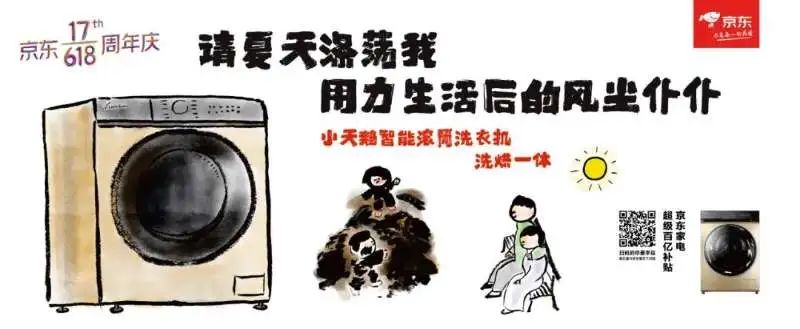 This is from JD.com 618 home appliances co-collection of a sentence, but also my favorite sentence.
With a profound sense of understanding of the text, no longer tell the consumer how good value and excellent the product itself, because the value of the paper has long given the product has exceeded the product itself.
"Cleansing" refers to a washing machine, and the object of the washing machine service is no longer stubborn stains, but "I". Every stain on my clothes, every bit of mud, is a mark and proof of my hard life.
Impressive text, not ingestively stand in Party A's position boasting, but cleverly change the angle, such as a friend's tone, comfort you, encourage you, the world will not live up to every hard life, be nice to yourself.
Therefore, is no longer the product to find consumers, consumers will take the initiative to find products to "reward themselves", "reward themselves."
10. "Each of us needs to understand ourselves by understanding others"
 Xu Zhiyuan × Tencent News "13 Tours"
▼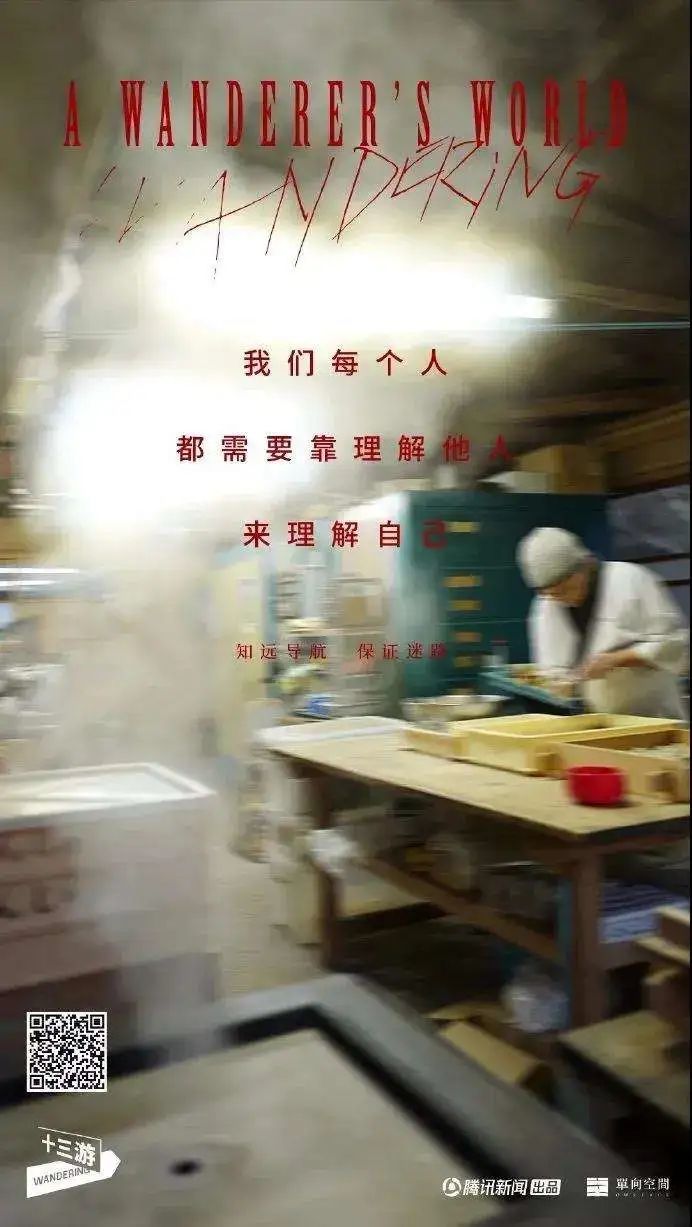 Usually the text is to say what we want to say and can not express, however, there is a kind of text, the opposite, it is like a paper "black hole". For example, Xu Zhiyuan's sentence: know far navigation, to ensure that lost.
Isn't that funny enough? It's really hard to think about what medicine it's selling.
Interviewers are often asked to be neutral, objective and to have dialogue with the interviewee as truthfully as possible. And after watching the 13 invitations or the 13th tour, we know that Xu Zhiyuan has always been with "prejudice". For example, he never watched the live broadcast, not even Taobao, but went to interview the queen with the goods, Via. Instead of asking Via what the meaning of the live broadcast was, She was asked, "Can't you understand what I'm doing?"
Each of us, influenced by family, education, and society, wears a pair of "colored glasses" to explore higher and farther boundaries, not to take them off in an instant, but, if possible, we can look at the world from a different perspective.
Get to know yourself better by knowing others.
Understand yourself better by understanding others.
11, "If the bathroom is the same, young people's inspiration will dry up"
 Tmall Home Wear Festival
▼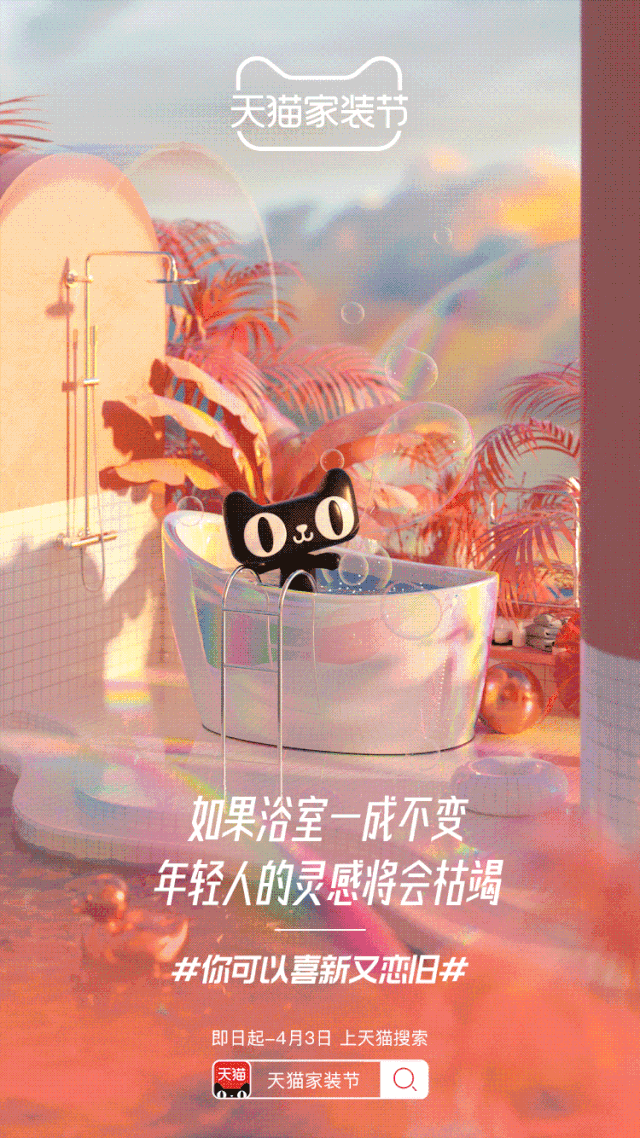 The first time I saw this sentence, I couldn't bear to laugh. Which young man didn't sing in the bathroom? Singing in the bath is probably the last freedom of the adults themselves.
No one bothers, let go, everyone can be their own Pavarotti in this small space.
Humor is a measure of the need for paper-based control, and sometimes a smile is more advanced than a laugh.
In the living habits of the Chinese people, except for the initial move into a new home, few people will be in the period of residence of the space transformation. Therefore, Tmall home wear festival for a new angle, not to talk about a specific product, but also to avoid around a product described as a big fall, instead of describing the scene. "If your space stays the same, your inspiration will dry up" and when we take ourselves into the picture it depicts, our hands are not far from the shopping cart.
12, "Singing in the abyss of life, more echoing"
Ballads on the Road United Clippers to create "Ballads on the Road YUN Music Festival"
▼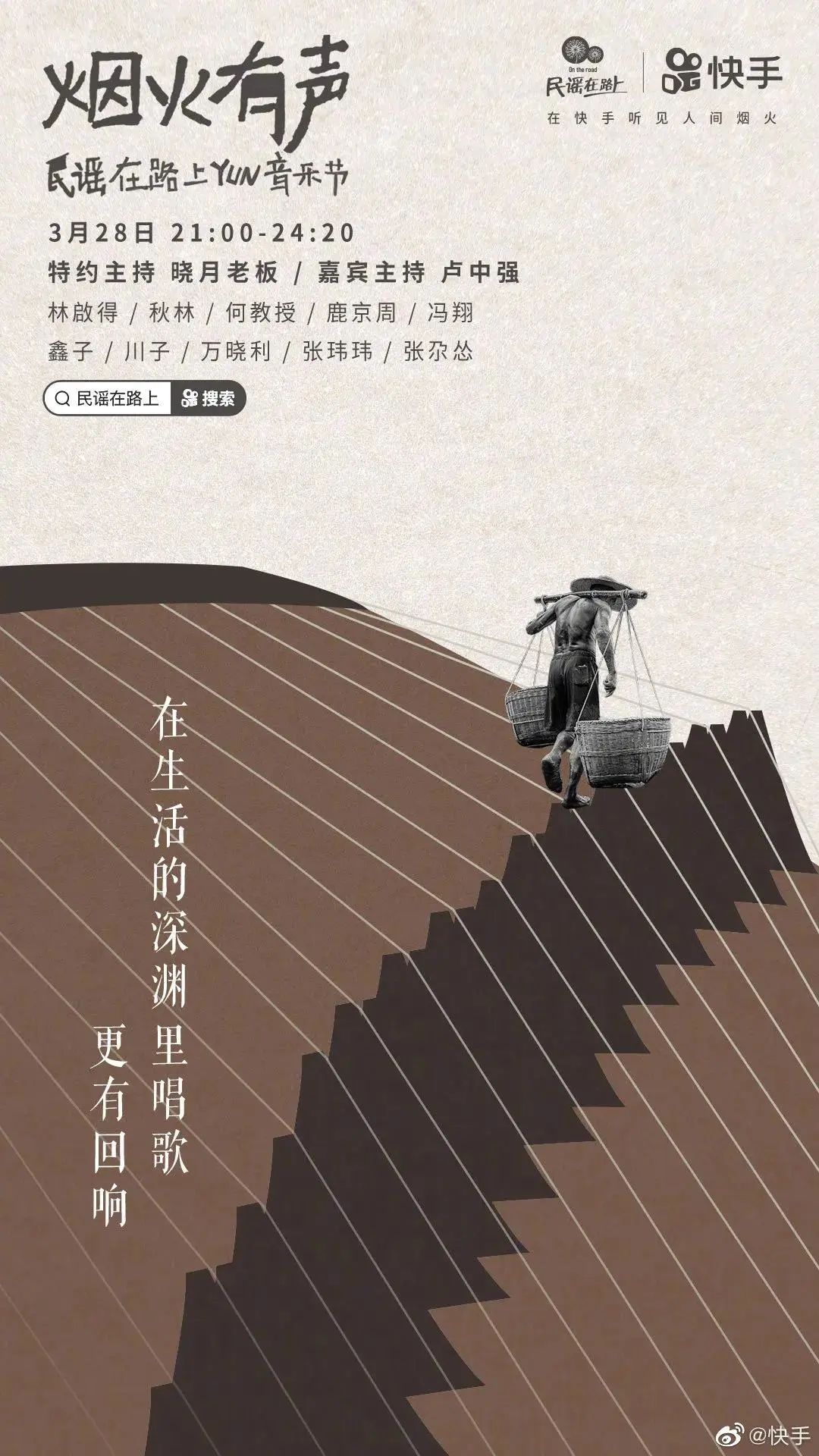 Ballads have all kinds of stories, or lonely sorrows in the distance, or memories of the lingering feelings of youth.
The person who sings the ballad is free and free. Some are like a gust of wind in summer, fresh and natural;
Few crosses speak of the relationship between art and life. Art comes from life, but it is higher than life. There are no obscure words in the ballad, because it sings something you and I both know.
In this sentence case, we can not only see the ordinary people on the pyrotethon gas, the original art is not so far away, but also can feel through the text transmission of courage, toughness, not to lose the great energy.
This is an online music festival during the outbreak, fireworks are silent, but through the notes, but can bring us closer to each other, let us feel each other's heartbeat and breathing.
13, "The best tacit understanding is to understand your meaning and understand your desire to stop"
 Jiang Xiaobai × xiaoqi said
▼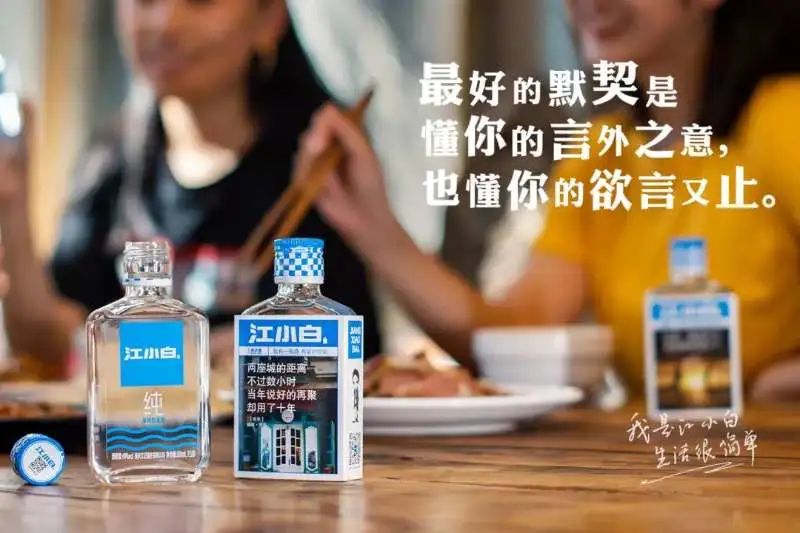 Wine is a topic that we can't get around in our daily life. But in China, wine has long been a unique culture. A lot of times, wine isn't just wine. It is a sign of friendship, but also a social tool. Therefore, compared to the previous generation who were more acceptable to use the wine table as a negotiating table, wine also made many young people look down and talk about the color change of wine.
Jiang Xiaobai as a positioning in the young consumer groups of liquor, a clear understanding of young people's attitude to life. They are positive, free, unbound and simple and open. At the same time, just left the campus, into the workplace, they have their own ideal aspirations, but also inevitably will be the reality of ruthless "hard beat", sometimes frustrated want to vent, sometimes fighting spirit want to celebrate.
Jiang Xiaobai's text does not mention wine at all, but we can feel the understanding and warmth, and this is like Jiang Xiaobai and young people needless to say "silent understanding".
Grow up, we may have long forgotten the contents of the book in class, but will never forget the graduation day students will cry like a wolf, will not forget to drink pieces are brothers together to put up their arms so as not to sleep on the road ... ...
When a feeling has been inspired in the bottom of my heart, everything is in the wine, everything is in the words.
14、
"The first year of my understanding
The potato silk was cut into potato chips by her
the third year together
There is more vinegar in the dish and less vinegar
Depends on the size of our contradiction
Fortunately, no one knows better than I do
How much vinegar is in the bowl?
There's so much love in my heart.
 Daily 38 "Listen to Women"
 ▼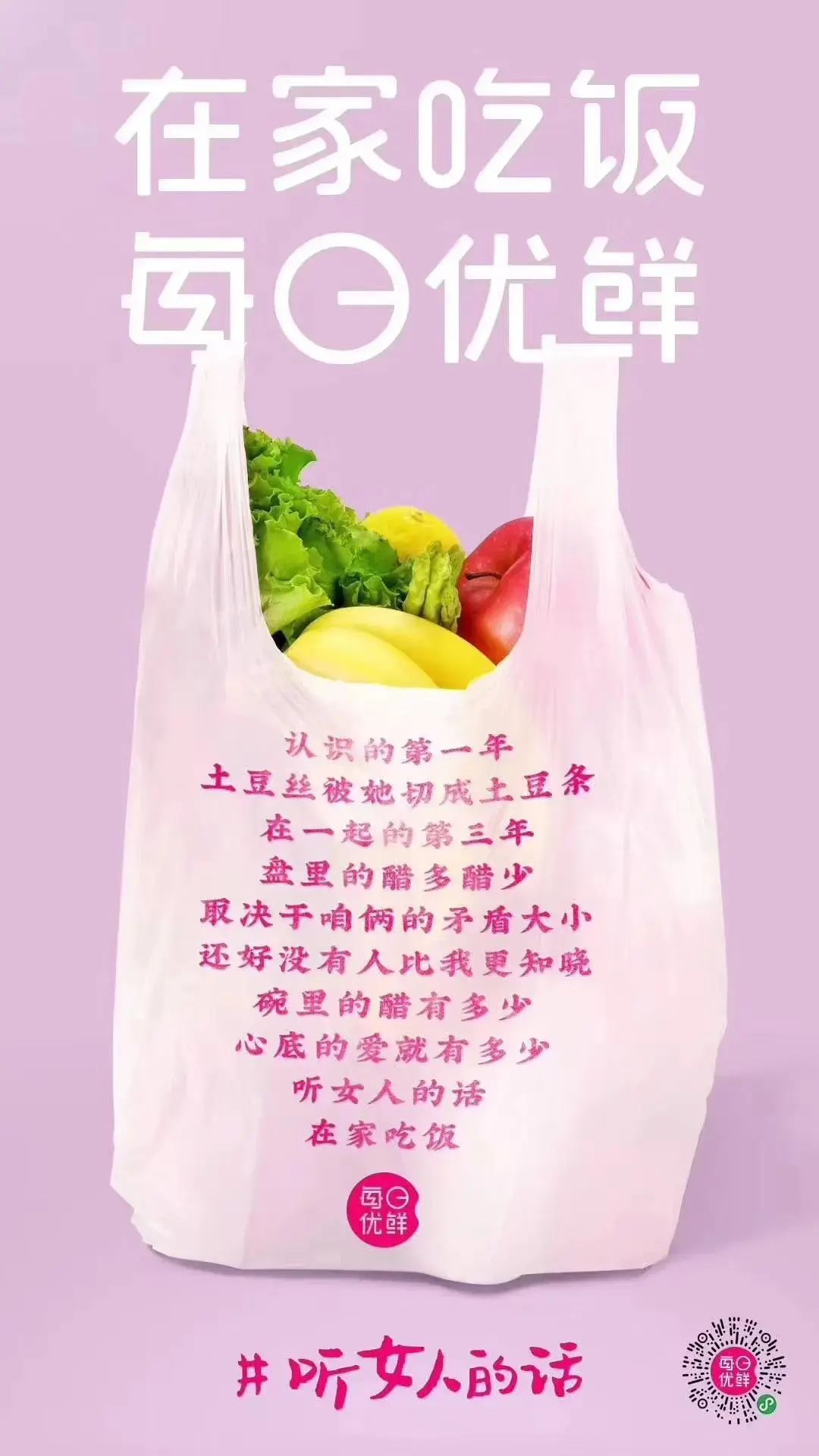 Being able to write a clapful text writer may not require the imagination of a novelist, but they are often the discoverers of life, their eyes like a microscope, recording every detail of their daily lives, and later become the material of the text.
The first sentence of this passage makes it easy for people to naturally put themselves into the situation it depicts. Perhaps have forgotten to eat the most luxurious dinner, but certainly will not forget their first cooking when busy, shouting.
Potato silk cut into potato chips? Which kitchen no one hasn't experienced it? All of a sudden there was a sense of picture and pyrotethon in my mind.
In the last two sentences, the use of the kitchen "vinegar" this image, and the love relationship in the "jealous" pun, had to make people feel subtle.
The whole text humor reveals warmth, truth and sincerity.
15, "There's hope in front of you, and there's scenery behind you."
 The scenery of the east wind
▼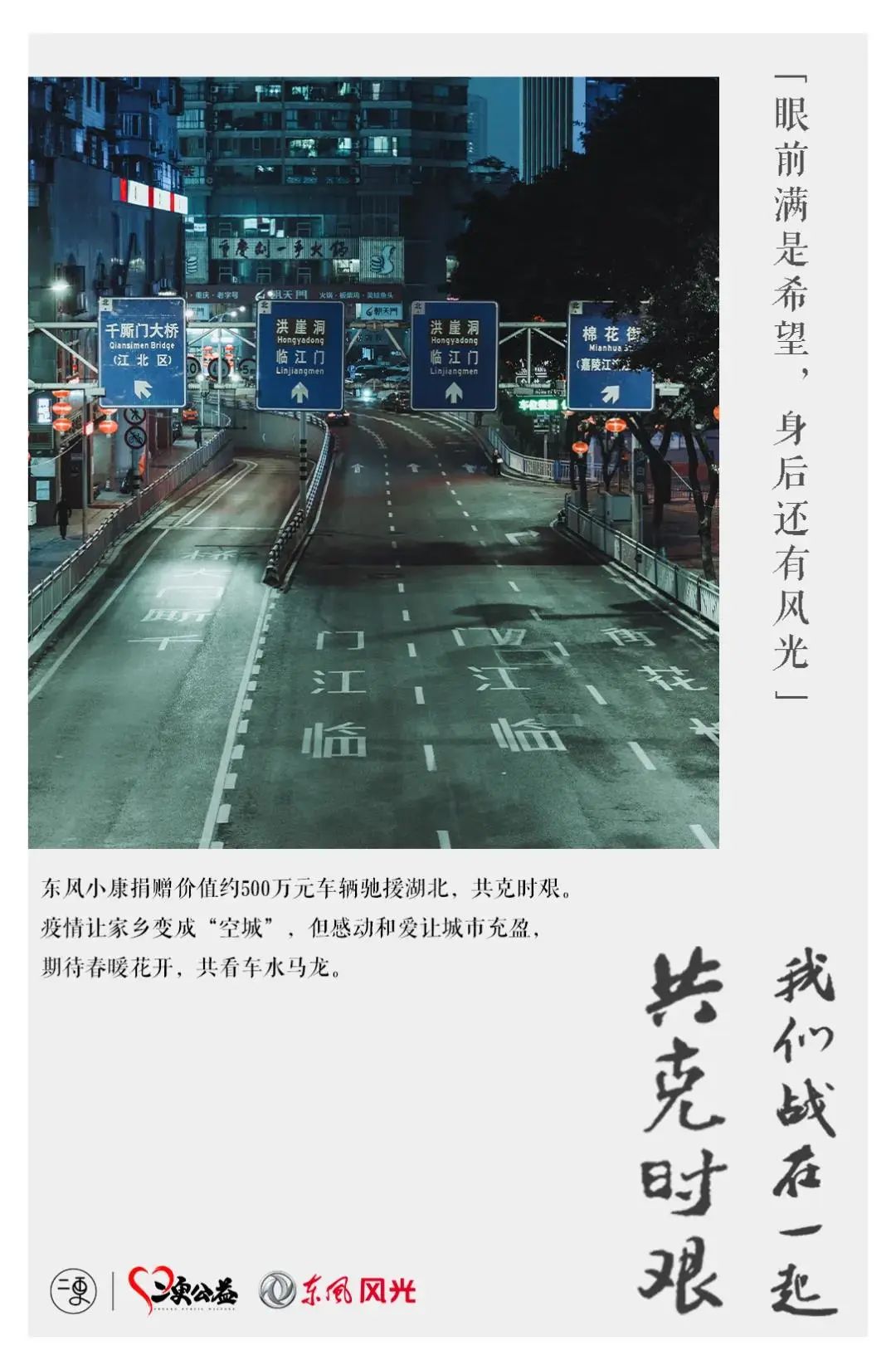 An outbreak has changed the city. For months, the city's most bustling main road was empty.
Countless people see is sad, desperate, the text man four or two kilos, everything in life.
After a precise insight into the pain points of the people during the outbreak, the brand poster accurately conveys the audience's voice. Because of the outbreak, we were sealed at home can not go out, so the idea of countless outbreaks after the end of want to do things. Want to go out to dinner with friends, want to go out to put on good-looking clothes, want to take time off to visit beautiful mountains and rivers, or just go out "too early", have become a good wish.
As a car brand, Dongfeng Landscape has perfectly embedded the brand name into the paper.
Although the present is a blank, but the blank is hope. With the outbreak, and your family, loved ones, friends, and so on the outbreak passed, waiting for us, there is unlimited scenery.
16, "In the distance, like the heart."
Love each other and you'll see each other.
 Roseonly 2.14 Valentine's Day
▼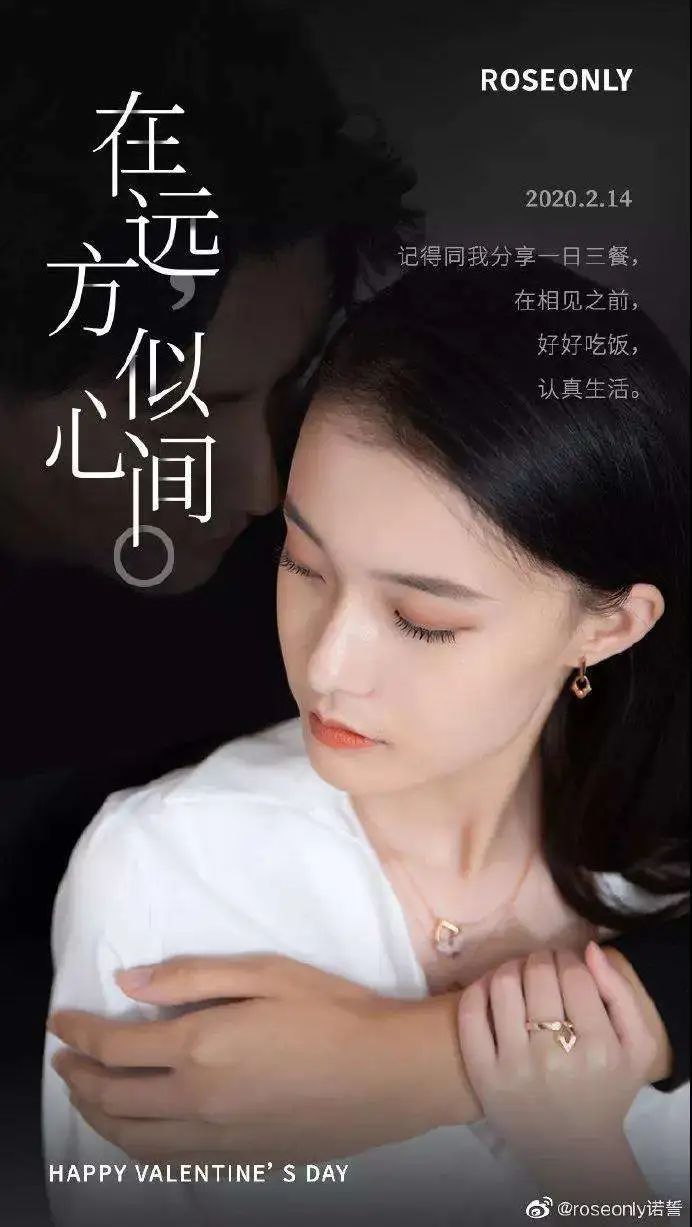 This year's Valentine's Day is somewhat special under the epidemic. Because long-term home can not meet at home, many couples even break up is online "cloud break-up."
Roseonly, who has always used romance and roses as brand symbols, did not use "flowers" as objects, but in a way that dialogue, the expression between lovers, said: in the days when we can not meet, remember to eat well. We may not be able to meet yet, but we can share it online. And when the outbreak is over, we'll meet, and every day will be Valentine's Day.
Distance is only temporarily blocking us, but you will always be in my heart.
The whole paragraph of the text barely mentions love and love, no longer the festival and consumption on the equal sign, but more people can increase the brand's good feelings.
17, "Order today, order tomorrow"
 Shrimp skin shopping
▼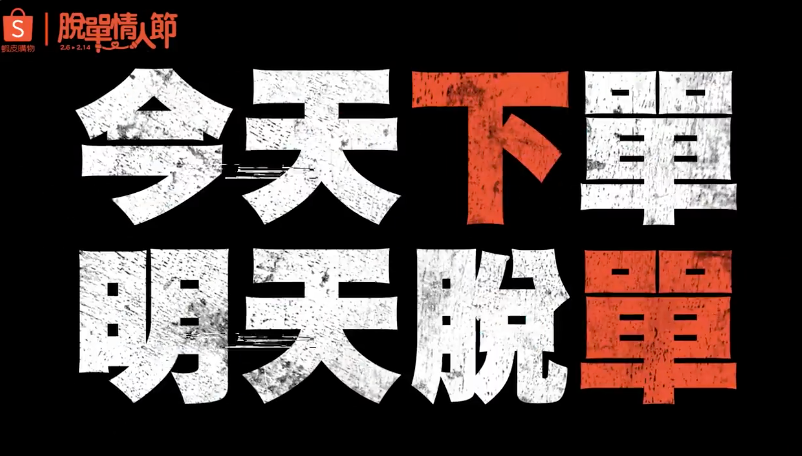 Shrimp leather shopping is an e-commerce shopping site from Taiwan. The above sentence "order today, take off the order tomorrow" advertising text is like the name of shrimp skin, a little "skin". And this sentence has also become the 2020 Taiwan advertising popular gold sentence of the year one of the top ten gold sentences.
But eight words, the e-commerce shopping site to buy and buy, and Valentine's Day gifts, as well as couples out of the single closely linked. Also interspersed with harmonic terrier in which, good memory and head, let people read can not help but immediately go to place an order.
18, "May people who have been "strangely attacked" by life."
Every day from now on, I live in the "year of playing".
Strange attack, create a "miracle"
 The singer received his official papers in the year of his fight
▼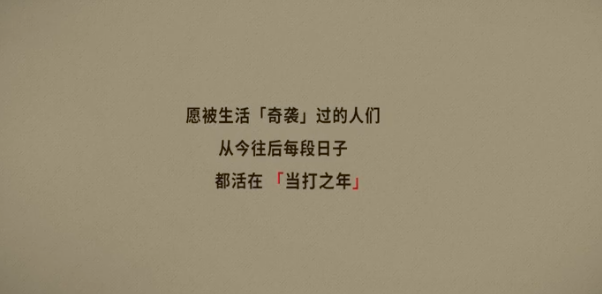 It's the eighth year the singer has played this year. Eight years, enough to make a falling baby grow into a yushu windy teenager. And for a show, eight years is enough to make the audience visually tired.
Before the start of the competition, many people wonder what is called "when the fight year", why is it called "when the fight year", until near the official, it is clear, when playing is not only for a singer on stage, for the singer's program itself, why not "when playing"?
When playing, is the peak of the state, skillful rise space, also means giving up with choice, rebirth and rebirth.
The text will be the game in the new "surprise attack" game system and this year people by the impact of the epidemic linked to each other, the miracle of the attack, do not see the farewell to the season finale when the sensationalism and reluctant, this year's words, "from now on every period of time, are living in the year of play", full of vision and hope for the future, but also revealed that the singer as a program facing the public, always tied with the fate of the times, through the music to convey humane care.
All the way forward, the voice doesn't stop.
19, "No purpose itself may be the end."
No expectations to exceed expectations"
 Left Bank Coffee "Aimless Picking Up Light"
▼
At first glance, aimless lighting, in fact, it is difficult to get to the title want to express the meaning. But if you savor the paper plan it's matching, you'll feel that there's no better topic to match the coffee.
For a long time, people living at a fast pace had to have enough meaning in every action. Work, do this can help me complete the kpi indicator; Do we remember our original heart when we were too busy to be the decent person in the eyes of others, carrying parents, partners, and expectations in all their aspects?
How long has it been since I've set out to travel, even if it's just walking around?
How long has not been basking in the sun blowing the wind, why go to the seaside, just to listen to the sound of the wave beat?
Aimless is an end in itself. High-level paper, not selling goods, but can take us into a self-thinking.
20, "Can I pick and choose?" It's better than not getting married
I'm more afraid of marrying the wrong person to worry you.
 Beautiful "Can I Go Home"
▼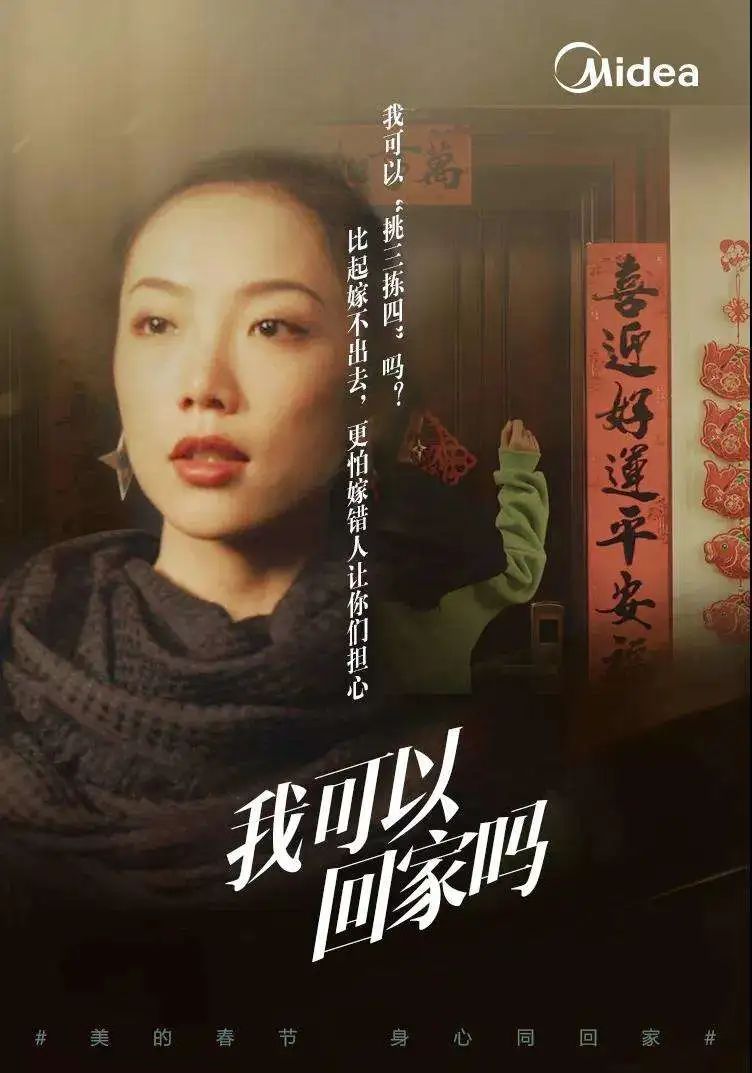 "Look at you, your high school classmates already have kids, and you're going to be a big girl."
"Are you married?" Not yet? You have to hurry up, or you're getting older and harder to find...
Every New Year's Day, marriage and love seem to be the subject of every single young woman's homecoming. Single people are urged to find objects, some objects are urged to get married quickly. As a result, this has become a lot of people do not want to return home for the New Year an important reason.
I believe that every urban marriageable youth who has been tortured by the soul of this question will naturally resonate when he sees this phrase "more afraid of marrying the wrong person than not getting married, making you worry". It's not hard to find someone, but it's hard to find the right person.
And the paper, is to observe the "commonality" of life, and then find a suitable way to express.
Conclusion.
Even though our lives seem to be in a moment's pause because of the outbreak, when everything is back on track, in the blink of an eye, we have to go into 996's daily life.
If, in today's world, where everything is counted in seconds, we can no longer seem to stop reading thick books, then it's okay, there's a text.
Perhaps you think this is wrapped in chicken soup and inspiration, consumption and sensationalism, but our life is not exactly composed of these, human nature has never been more than one side.
There is always a moment, read those powerful short sentences, in the gap between non-stop life to let the mind a little rest.
---