7 practical advertising strategies, so that consumers do not come to you here can not!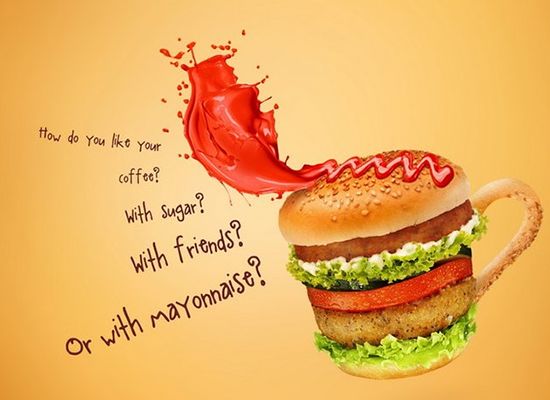 Every once in a while, you'll always see a swipe-screen ad text on a circle of friends, communities, or microblogs.
For example, Durex's paper ideas, always let people clap their hands, such as the brain platinum advertising words regardless of whether young and old can open their mouths.
For a brand, a successful advertising language is visibility, influence, traffic ... In this way, advertising language to the brand is as important as the relationship between water and fish.
How can I write creative and hearty advertising slogans? Now the editor-in-chief introduces you to 7 strategies to teach you to write explosive advertising language. (Take dining as an example)
Emphasize loss and persuade combination

This strategy is suitable for some new food and beverage brands to expand their market.
When your food and beverage brand doesn't hit the market, the customer's spending behavior is inertial.
To turn your customers' attention around, you need your ads to stimulate your customers' pain points and capture people's more sensitive attitudes to loss.
Psychologically, in the same situation, losses tend to be more sensitive than gains, and people feel much more pain about losses than they do pleasure from gains.
Therefore, grasping people's more sensitive to loss, emphasizing loss in the advertising case, and persuasion and temptation, can better attract people's attention, so that customers realize that choosing your restaurant may be better, thereby increasing the rate of customer access.
Common cases:
A pot with a bowl of juice is called fresh.




Less than three pavilions, to Silver Beach;




After our store consumption, love succeeded, the position rose, the contract was signed, the bonus doubled!
Hold your thighs

In short, it is to take advantage of the trend of large brands, so as to quickly enhance their own visibility.
Holding a thigh can also be tied to a group of thighs, called a club strategy.
Common cases:
Learn from the bottom of the sea and do the second brand of hot pot.




The imperial palace of the past; (Beijing VIP Hotel)




Want to eat Hang gang food, preferred Zhang Sheng remember
Use contrasting tree enemies to stimulate customer psychology

Is based on the competitive environment, first find a strong opponent, and then he to do, to their own strength, attack its short, by force.
In the food and beverage advertising case, we can use the comparison to enlarge the value of the product, so that the customer's psychological expectations produce contrasts, so as to meet the potential psychological needs of customers in a specific scene, to attract people to explore the end.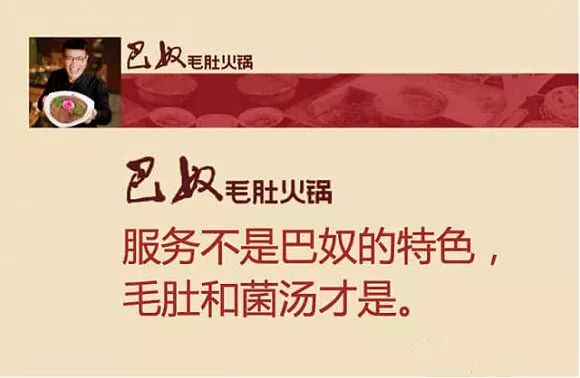 Common cases:
Seven joys, non-cola.




Nutrition is still good for steaming (for standard KFC)




Service is not a feature of Banu, belly and broth are.
Appeal for a sense of scarcity

The hardest thing to restrain in a person's life is desire, and the only thing that can challenge human desire is a "scarce sense of value" (even if it is man-made hunger marketing). )
Common cases:
One cow a day, fresh not overnight.




A cow treats only six guests. (Wang Pin Steak)




Head water purple vegetables fresh, raced to eat seafood. (Yutian Restaurant)
Explain your characteristics directly

Based on their own advantages, refine the consumer's buying point, and then directly state the reason for the purchase.
This strategy is basically the most used method in the food and beverage industry. Is to put their core values, or differentiated values clearly, sell what directly drink what.
Common cases:
Pickle fish that can drink soup.




A pound of bone and a bowl of soup.




One-time oil old hot pot.




Pickles are better than fish.
Shape the user's image and use precise description of vocabulary

In the complex information, what kind of content can attract you? Of course, we care about the most, and we most like the information!
Through the analysis of the target user group, we can create a typical user image, give people a "this is me" feeling, so as to quickly get people's resonance.
To shape the user's image, we can start from different aspects, such as location, interest, purpose, character attributes, ideals, life status, etc., to give the user a tailor-made experience.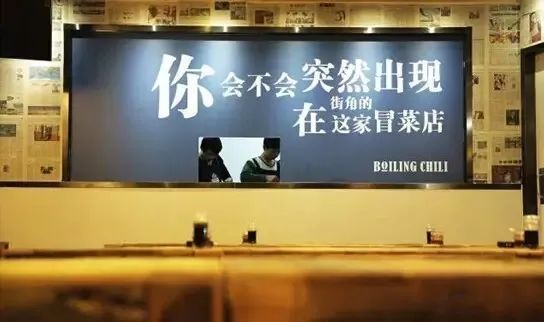 Common cases:
Come to Dezhuang, the young man's exclusive zone!




Visiting relatives and friends where to gather, Shenzhen Luxi first! (Yuxi wine house)




If you live in beijing's business center, you don't have to worry about how to relax. (Great Wall Hotel Beijing)
Use typical characters to inspire acceptance and acceptance

In addition to shaping the user's image, we can also use well-known people or typical group representatives, to obtain customer recognition and public interest, as a way to promote user transformation.
The deadly characters or typical representatives here can be our product spokesman, can be a certain industry leader, can also be a well-known local news figures and so on.
When you find a well-known person or representative you can use, you need to create a certain sense of mystery about the product or service, and get a click by evoke people's curiosity about information.
Common cases:
99% of Zhengzhou people don't know that the noodles here are the most authentic.




Da Vinci Restaurant, where Italians in Shanghai like to eat. (Shanghai da Vinci restaurant advertising language)




Chengdu sign the king, dominate the city!(Chengdu signed the king string incense)
• END •
Dream Media has many community elevator frames in Hefei

A community scene that dominates the mainstream consumer population every day

In a low-interference elevator scene

Present the brand image with the high quality of a new generation of Apple boxes
Make ads a high-frequency, mandatory arrival for users
Thus has a strong brand detonation capability
The exclusive creative framework provides tailor-made services to our customers
Provide a strong communication strategy for brand advocacy

Help grab the minds of consumers
---