Dry goods advertising expression of 13 practical small strategies, 4A advertising companies are using!
The following article comes from the non-mainstream Zhu , by Zhu Xiaolei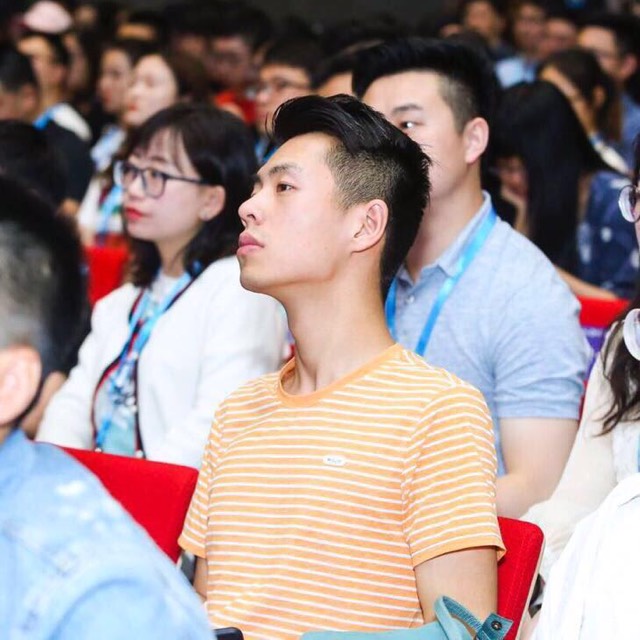 Non-mainstream Zhu
Talk about new markets and marketing, updated from time to time...
When we write a text, we may unconsciously use a lot of skill strategies, and then, after careful consideration, patch it up and get worse. One reason is that most advertisers, who seem to have unlimited brain holes, lack a solid professional foundation.
For example, if you look at this headline, "Advertising Expression Strategies: Guess I have dozens in total?" , which advertising strategies do it embody? Here's a brief list.
1, product empirical strategy
Use realistic methods to directly push the product or theme to consumers. to bring a realistic sense of reality. At its core is addressing consumer mistrust.
"How about these rubber shoes?" Look at me, kitchen knife cut, boiling water hot, stone hit, completely deformed! "
There used to be ads on TV: "Pure gold necklace, whole one!" Just 399! Come and order by phone! "Then there's the empirical picture of a man hammering this gold necklace!" Car pressure! Chemical blisters! Spitfire! No deformation or color change.
Whether this necklace is true or false, but the product empirical strategy, the real orderPeople are shocked.
2、Use Lenovo strategies
Man has a wide network of thoughts. One thing after another and things, by external forces and their own thinking role, in the brain to establish a link.
There is an advertisement: a group of children really children, is watching a group of chicks, chicks are very green, children hip-hop haha, said such as really cute and so on, and then the chicks chirped to the right side of the screen, and then the camera to the right, or that group of children, happy to eat chicken nuggets. Since then, sales of chicken nuggets have increased significantly, and the ad has weakened consumers' "fear" of fried food.
The use of Lenovo, but also to the product to bring a certain type of precise attributes, such as precision for a class of people, a kind of concept, a kind of hobbies, upgrade and so on.
Years ago, li Ning sports brand, facing the challenges of new markets, found that after 90 became an active activity in the movement. So the brand image, product design, advertising style, all close to 90.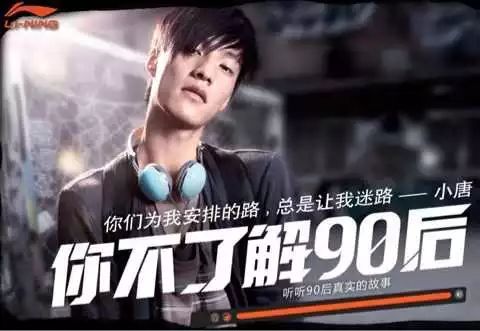 Li Ning according to the truth will do things, but the results of research is not accurate, perhaps there is no research at all, after 80 is Li Ning's main consumer army, and then 80 after the antipathy "90 after the attribute."
Since Li Ning's announcement of the rebranding in July 2010, the company has experienced a series of problems, including the departure of a number of senior executives and overstocking, with its share price falling from a high of HK$32 to below HK$5.
3, reasonable exaggeration strategy
Does anyone have this question - should we exaggerate advertising? In most cases, we definitely need to exaggerate the product a little bit.
Because most consumers see ads first and then buy them;
For example, if a consumer is wanting a product (motivation), they go online/offline to pick, and usually, the same type of product can not have only one brand, they are all displayed in a pile, and this kind of product all meet the consumer's motivation. As a result, non-specific consumers have to look at the product advertising documents to judge.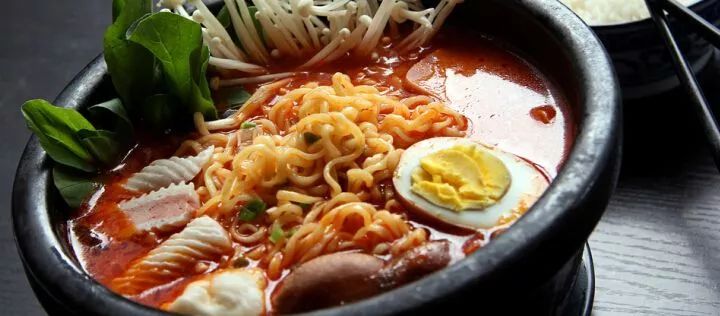 For example, one night, I suddenly want to eat imported instant noodles (motivation), so went to the supermarket, ran to the snack area, saw more than two dozen imported instant noodles on the shelves, I am not obsessed with any brand, but I struggled to figure out, in the end that kind of delicious! Assuming there is no guide purchase interference, this time completely rely on the product itself "Wang Bo sell melons, self-selling boast."
Reasonable exaggeration strategy in the difficulty, the degree of exaggeration, and the product itself between the situation, if the exaggeration is too strong, consumers will buy after "a burst of scolding."
Tips for solving the "a burst of abuse" by consumers: make a small mark of authenticity. "This picture is for reference only", "If there is a thunderbolt, it is purely coincidental", "performance needs, please imitate carefully"
4, highlight the characteristics of the strategy

In fact, this article is not called a strategy, is a must. However, it cannot be said that if the resource-oriented products, there is no need to highlight the characteristics, tiled is the most appropriate.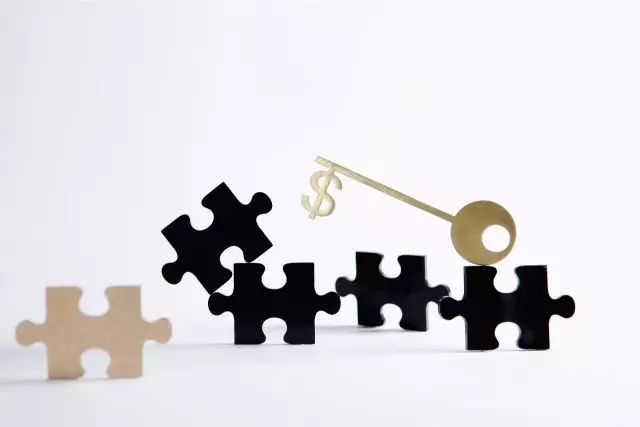 For example, some college students, after-school time to visit the school forum, found why so many people want to come to the school to eat library reading, do you want to help them? So, to search for ten cards, put the news on the forum, a few days to rent out, each card 100 yuan / month, 0 cost 1 month more than 1000 yuan pocket money.
This is a resource-oriented product, but now most of the products are market-oriented, they need to compete with many similar products, so the outstanding characteristics are particularly important.
5, anthropomorthropomordt processing strategy

This concept seems to have been very hot lately, it's about people. Public service advertisements often broadcast: "We must treat nature equally." "But it's hard, you see the xxx car displacement is not low, Trump's Cadillac is also a high emissions."
The more we come into contact with something voluntarily, the closer we get to something. For example, he grew up living with wolves, and seven or eight years later, he was hiding and not close to people.
From an early years and math contact, good at math people, their English is often not good, because they are too close to logic.
I grew up close to the marketing profession, so I used to use it to explain a lot of things, or you use marketing thinking to explain something to me, I can also naturally absorb very quickly.
Being close means habit, bias, better memory, better attitude, and taking it for granted.
So, why do we want to anthropomorthize ads and products? Because the audience is human, it is natural for people to be close to people.
6, high-potential endorsement strategy
This one is often referred to as a "celebrity endorsement", including some textbooks, and I think it's time to reinvent it.
Celebrity endorsements are just one of the strategies of high-power endorsements. In terms of public communication, celebrities are much more powerful than products. Find a suitable high-energy celebrity (more red celebrity) endorsement products, naturally with red low-potential products.
But high-power endorsements also include finding a rich dad (owned by a big company).
Or, to put its products in a big league, for example, when Chrysler, as the auto industry's third-largest company, was crushed by the world's largest General Motors all year round, Chrysler changed its slogan to "one of the world's three largest carmakers".
You can also use color, emotion, authority, etc. to make high-potential endorsement, in the "37 pictures said "with marketing, eliminate the user does not face the psychology" said.
By the way, is it good to choose a big V endorsement or a small V endorsement? "In terms of communication and operational effectiveness, not a big V is necessarily better than a small blogger. Because when a social KOL reaches a certain level of fan base, the overall level of interaction in the community begins to diminish. Kearney research suggests.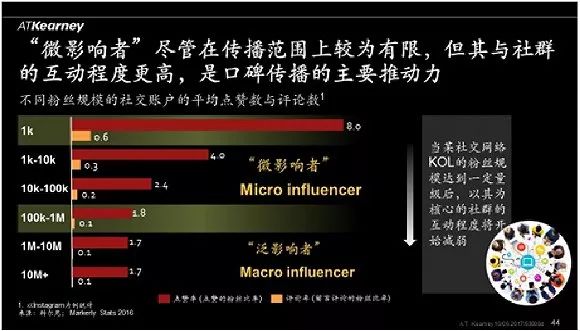 "Pan-influencers": entertainment stars, micro-blogging million V, etc.
"Micro-influencers": tens of thousands or even thousands of fans of beauty bloggers, food bloggers, etc., the spread of a relatively limited range.
7、Humor and witty strategy
Grasp the local things, with humorous advertising to create a full of fun, funny and intriguing mood, so as to easily express the product.
In the advertising expression, the use of humorous strategy, as well as the following to mention to small-sighted strategy, life fragment strategy, are the need to grasp the local details of things, this aspect is appropriate to the user, but on the other hand, it is easy to cause some users disgusted.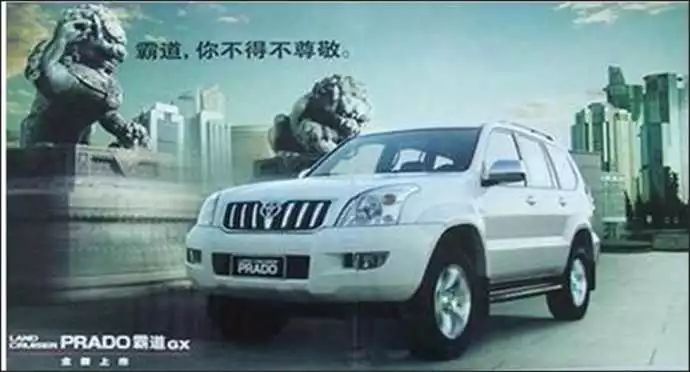 Humor and witty strategy, generally with these methods of performance: derogatory, exaggerated, sarcastic, taunting, insinuation, puns.
8, contrasting strategy
A method of expression that tends to be opposing conflicts, which makes a concentrated, concise and tortuous effect from the differences. It is the significance of contrasting strategies to emphasize and prompt the performance and characteristics of the product more clearly.
Playful than laundry beads - encourage the change "How good you look at people's bleaching!"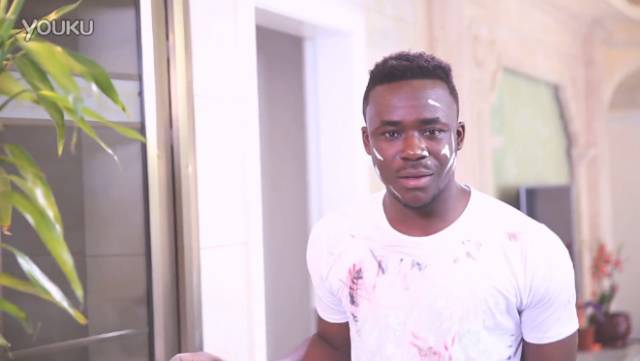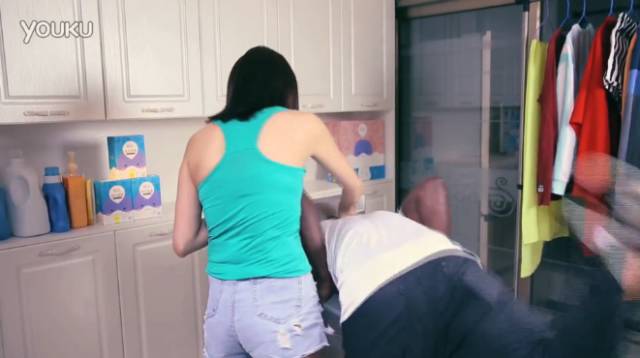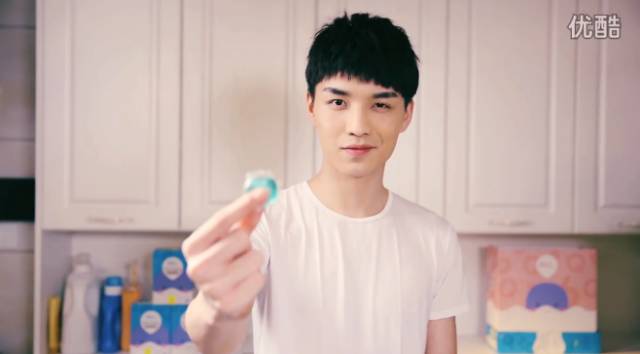 Of course, it is not worth advocating to touch mine zones such as racial discrimination.
9、Suspense plot strategy
In the concept of the under-the-table suspicion, resulting in a state of suspicion and tension, driving consumer curiosity and strong action, causing consumers to further explore the meaning of the ad is a strong desire, and then lift the suspense, leaving a deep impression on consumers.
Here is a very test of the level of advertisers, suspense set ordinary, consumers feel ordinary, your follow-up content directly collapsed. So the nod doesn't go deep.
In addition, WeChat inside the forwarding sweepstakes; QQ inside the "Maxx birthday" forwarding 8 groups sent 8,000 Q coins; Baidu disk has used "loophole marketing", etc., are used "suspense plot strategy" promotion.
10, to small-sighted strategy
Small in "Small to Big" is the focus and interest center of advertising documents/screens.
The following advertisement, which I personally like very much, is the use of this strategy.
3B strategy: Beauty, baby, animal, was proposed years ago by David Aldway, and to this day, its effect is still very obvious.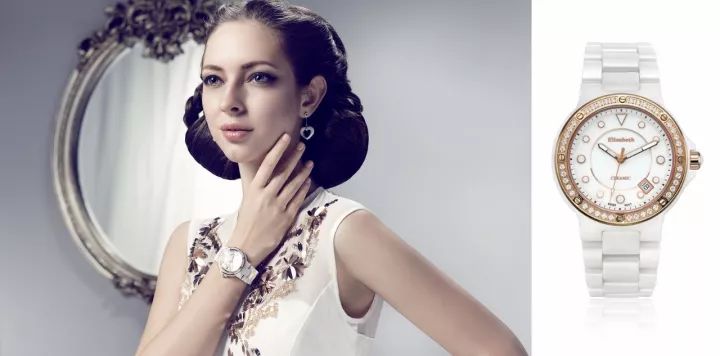 12, life fragment strategy
Describe a fragment of real life, with the small plot of life to express the product. This expression strategy is close to life, plot design in line with the life habits of the target consumer, through the life of the fragments, easy to arouse consumer participation.
13, continuous series of strategies
Through several advertisements in different periods, a complete visual impression is formed, the same theme is displayed, and the cultural content conveyed by the image and text is very clear.
This strategy is mainly applied in large brands, it makes a brand culture deeply rooted in people's hearts - big names no longer need to do action-level advertising, they have a complete front-end sales, strong market position. Their advertising focuses on "exploration" and "cultural influence".
The "big names" in the "continuous series strategy" should be understood this way - a brand that solves the sales problem. If your product needs guides, salesmen, salesmen, countless hard-called goods, almost no self-growth capacity, it is not suitable for the use of "continuous series" strategy, and conversely, then OK.
For example, some online red snacks, small groups of bloggers tutorials, old small shops, their products are self-growth ability, in no guide, hard wide, the same can go. At this time, they do some "small documentary" advertising, is very effective.
---