Empty advertising strategy, please lay off!
The following article comes from Yang not bad The author Yang is not bad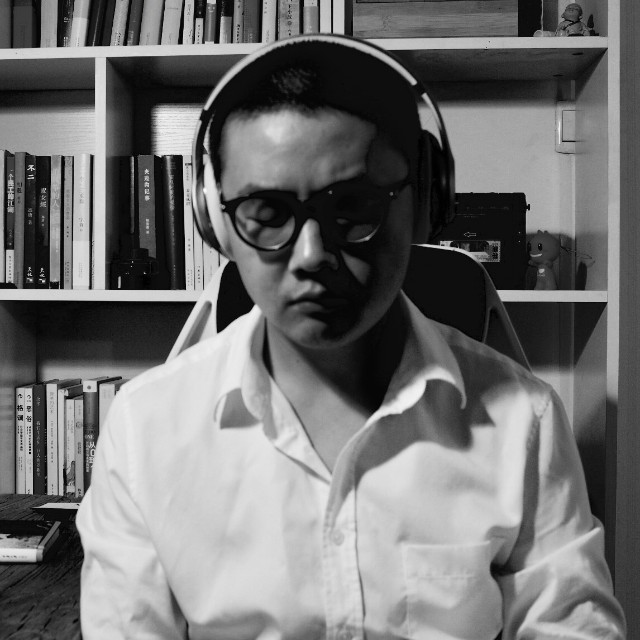 Yang is not bad
Brand strategists to explore brand strategies and methods in the Internet environment.

Edited by ID:informers
Source: Yang is not bad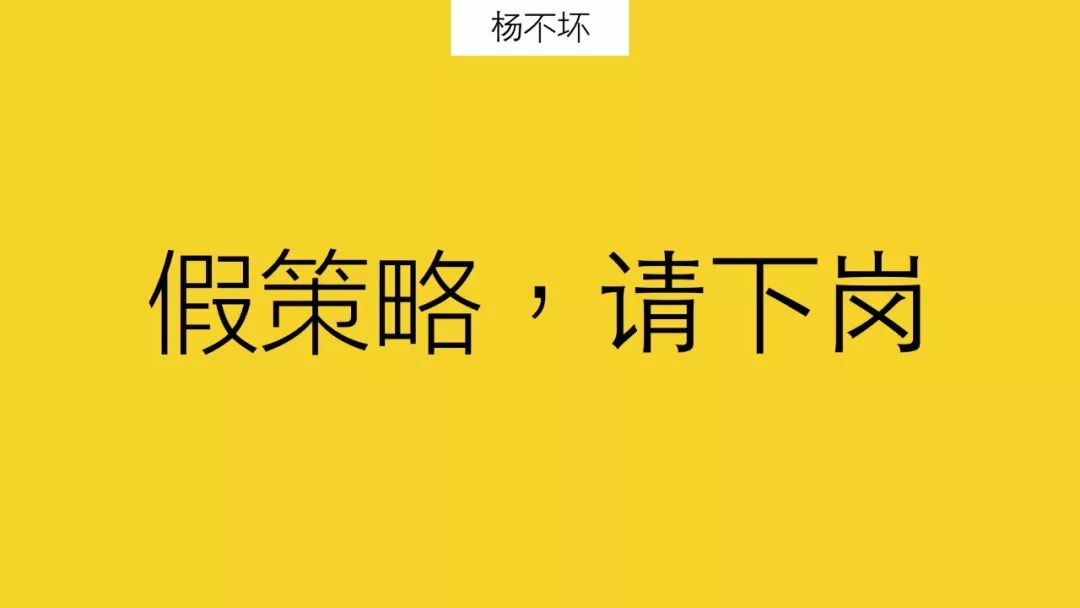 In my career, from the forum era of internet hype, to do social communication, to traditional advertising, from paper to strategy, from Party B to Party A, all the tips, I like and most identify with the strategist, no matter what you do now, feel like a strategist.

Strategist this title will let me have a sense of intellectual superiority, this identity put in ancient times is the astrocation astrist, in the ancient profession called military division or master, basically equal to the chief think tank. Now called strategic consulting or strategy consultant, of course, I have not been forced to the top of the think tank level, but it does not prevent me from my desire, supplemented by a major general, become a big deal.
Cows blow here first, let's look at the reality of the tragedy, today's strategic direction is 怼 strategic man.
 Which strategy should be laid off?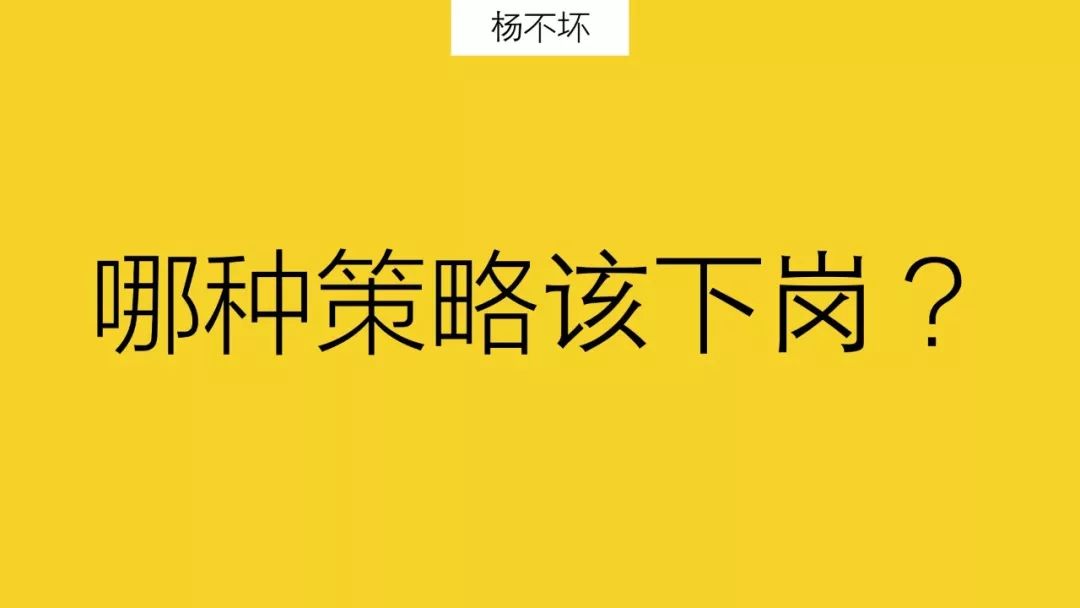 The reality is that in my career for many years, rarely encountered cattle forced strategic people, so-called cattle forced is to let me serve people, from the strategic side of the problem-solving people. Most of the strategies encountered are poor, do not deserve to stand up to this title, tarnish the identity of the strategist, should be laid off.

Just say that I engaged in the brand manager's career for several years, heard dozens of large and small B proposals, the vast majority of the proposal process, I want to directly interrupt the previous strategy speech, please skip the strategy to talk about creativity, and even a few times did. This is not because the strategy is not important or do not need, but the strategy is too bad to listen to, had to find a flash point from the creative point.
Now as a brand manager, from my point of view, most of the strategic proposals do something wrong and who should be laid off?
 First, forced to pretend to be laid off 

Several times listen to the proposal, heard the other side very serious to us, you see your financial results, your financial reports are good cattle forced, this proves what? Prove that you are now as strong as bamboo, the future will be unstoppable sweeping the industry, become unshakable industry leaders. And so on, and so on, by party B strategists a book of the right to tell me, as if I had never known this information before.
This is my least favorite way to put the proposal, Party A than Party B know more information to re-speak to Party A. This will make Party A feel that Party B is not very professional, the purpose of doing so is only for the proposal before the need for a few pages as a "strategy" only, but also let Party A feel that you do this is not to take me as a fool? This information clearly I understand better than you, why do you think I do not have you understand, do you think Party A is born silly?
There are a few special strategy proposals, the other side made a complex chart, rigorous logic, large section of the description, basically are talking about the right nonsense and we all know things, and ultimately did not give a solution, heard the last I would like to pat the table scolding silly, such strategists please hurry to lay off, you do not deserve.
 Second, no point of view please be laid off 

While I was still doing a paper to try to switch to strategy, I was told by my predecessors that the point of view is the core of the strategy, in fact, whether it is brand strategy or communication strategy, in the end is to give a point of view, a direction. So in your strategy proposal, be sure to have a core point of view or a core insight. At the end of the 20-page deck, let the listener remember a word, a point of view, a direction.
If you have seen a lot of programs, you must have seen some beautiful programs, beautiful background map, font, color, typography, gold partition, size partition and so on, do not look at the content, you know that this is a big work program. Many people think it's great, so they buy pPT, keynote production skills courses, and learn how to make beautiful, beautiful programs.
With the aesthetic of a straight man, this kind of strange skill is sneered at by me.
At the very beginning of my strategy work, I completely abandoned how to make a beautiful plan. Usually my strategy plan will not have many words, usually each page has a core information is put a lot, basically do not add useless drawings, basically only use solid color background, will not be all the information to be written on it. As for the beauty is not beautiful, can only try, the purpose of the program is to convince the other side, pass on the point of view, rather than let the other side think that you do a good job.
In my job as a brand manager, I've also seen a lot of strategy proposals that don't have an opinion (if you're honest, most strategy proposals don't have original ideas). There are a lot of strategic proposals before the analysis of a lot of correct nonsense, there is market analysis, there is consumer analysis, there is competition analysis, there is a team survey, look at the feeling quite bluffing, have not seen the world will probably be bluffed. And finally, you're going to be younger, you're going to play with young people, listen to our creative ideas below.
Whenever I come across this kind of pre-40 or 50 pages of a correct strategic analysis, and finally a nonsense, I really want to hit people. This no point of view, will only talk nonsense strategist please lay off, you do not deserve.
 Third, do not understand the idea please be laid off 

Before I have sent a circle of friends said "strategy people must be a second-rate creativity", attracted some comments, the meaning of this sentence is not to strategy people rob creative people's jobs, on the contrary, to become second-rate creative strategists, in order to better help creative people, for creative people to find direction, inspire creative people to make better ideas.
If you're at 4A or any other creative company, you're sure to feel that the strategy is basically a little transparent. A brief down, will give both the strategy department and the creative department, two departments of the people at the same time to start work, finally close the deck, and then the strategy according to the idea of back-push logic, this is the usual operation in the advertising company, but this is right? Very wrong, but why have you been doing this? Because bosses don't think strategies can help creative departments develop ideas, many strategies don't have much of a place in advertising companies.
I would like to say, the face of the strategist is earned by themselves, the strategy should be in line with the idea, a qualified strategy should be the creative person's military division, to help the creative creative analysis needs, find the direction of creative development, dig out creative ideas. Strategy is done, creativity will do more with less, the direction is right, creativity is not easy to be killed. I often see a very good, very clever idea in the draft, but in the wrong direction, it will feel very pity.
In listening to Party B proposals, often see the strategy and creativity of the scheme, a set of strategy logic, creative set of logic, obviously not the same program, in order to have a strategy in front of a few words of nonsense, neither for the brand to find brand strategy direction and views, nor inspired to the creative parts behind. What's the use of this waste strategy if you force a lot of information in a strategic scenario that you know better than you do, analyzing dozens of pages in a strategic scenario without an independent point of view? This kind of mixed-wage waste does not lay off who is laid off, they do not deserve to do strategy.
If an advertising ad company wants a breakthrough in strategy or brand recognition in terms of strategy, dismiss the above waste strategies and find a real strategy to help brands and creatives. As a brand manager, when you see useless strategies, you just want to skip to the idea, it will affect the mood when listening to creative proposals later, it is better not to strategy part.
 Who's going to do the strategy?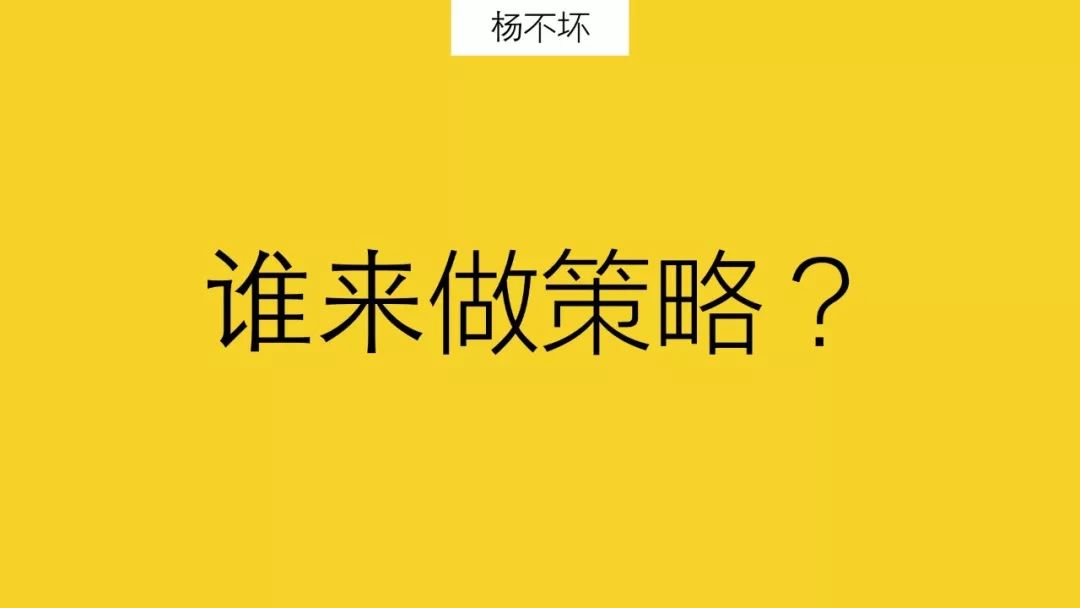 From my experience of the two excellent Internet Party A, the strategy is completely handed over to Party B basically not reliable, if the strategy is completely to Party B, a great deal may encounter the above several should be laid off strategy, in this case, can only try their luck creative did not go in the wrong direction. So my usual practice is to write the brief as a strategic plan, and then let Party B directly mention big idea, Party B only need to understand the strategy is good, neither to guess what Party A wants, nor to re-sort the possible wrong direction, both sides save things.
But from my experience in Party B, not all Party A has the ability to do strategy. Often received brief is a page Word, a simple background introduction, and then 123 list what needs to be done, in fact, this is still professional, more customer needs are to open a conference call to solve, there is no paper brief.
In the current environment, Party A does not pay enough attention to strategy, a lot of things they do not understand to Party B, resulting in several rounds of proposals are not right, both sides began to hate each other silly eventually scattered. Most party B also does not attach importance to the strategy, resulting in brief came to start thinking about creativity, CD to the team members said first one person want 20 ideas, after work again. No direction focus, everyone's thinking is too open, sometimes think very good very clever ideas, but not the brand want, also led to multiple rounds of proposals to no results.
 Party A: Cultivate strategists 

So I want to say, Party A please pay attention to the strategy, especially the Internet brands are still very young, and the development is very fast, the need for strategy to comb the brand direction. And those hundred-year-old brands are relatively less in need of strategy, because they after a hundred years of development, brand strategy has long been fixed unshakable, as long as down, will not be too bad.
Most of China's Internet brands have passed the dividend period, the first line of BAT has been spending heavy money to do the brand, the industry joked that Alibaba contracted more than half of Shanghai advertising companies, which shows that Ali is really hard in this regard. Second-line TMD growth dividend period has come to an end, the next is to shape the brand, look, the last year or two advertising companies will certainly receive a large number of TMD brief, but TMD in the market structure and staffing is still far away, TMD one of them in the industry to cheat well-known, this kind of thing is not changed is no way.
Internet companies to do brand, one of the big pits is social, some semi-understood people occupy the main position, up is to brush the screen, to fire, is not reasonable to fire, this kind of thing still have to be done carefully. Brush screen can, but have to be efficient, purposeful brush screen, no strategy brush screen, no use.
 Party B: Either do it well or don't do it 

More to the fact that Party B, all the reasons why there are many waste strategists, is also due to Party B not paying enough attention to the strategy. At least I know that some companies do not have a strategy department at all, and some B's strategy department is basically set up. There has been a well-known 4A advertising company for a long time, the strategy is part-time free, only responsible for helping the idea in the draft to follow the logic. Let me say that if the strategy only does this kind of work, it is better not to mention the strategy, talk directly about creativity.
Party B does not attach importance to the strategy from the operational point of view is also for a reason, because the strategy is mostly only used in the draft, the daily service is creative in the work, basically do not use the strategy person. So Party B boss is not willing to pay a high salary to hire excellent strategy, and then can not make full use of, from the operational point of view, this is a bit of a loss. How much money to do how many things, the boss is not willing to spend money, it can only invite some should be laid off strategy people to fool things.
So is it possible for a good strategist to set up a studio and work with Party A or an advertising ad company to provide strategic services? I think it's a direction, and someone has already done it.
 To sum it up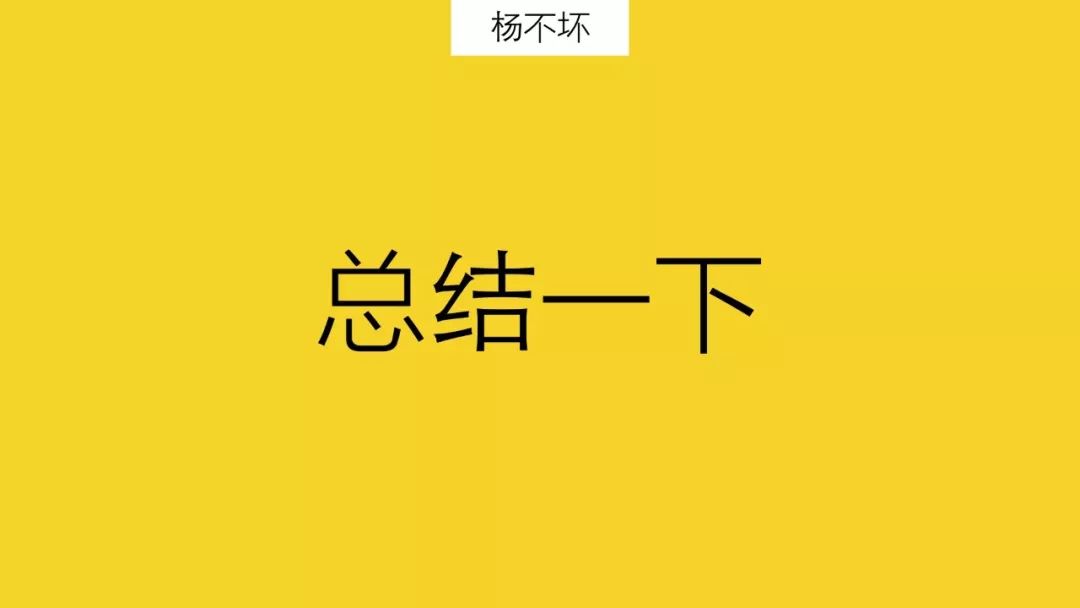 Today's article hopes that most of the fake strategists will be laid off because they are messing around, overcharging, and proposing strategies for the sake of the strategic part of the proposal. Summarized three kinds of strategists should be laid off, one is forced to pretend that Party A more understand the information than Party B;
So what should this part of the future strategy do? First, Party A should pay attention to the importance of strategy, cultivate their own strategists, so that Party B just to understand the strategy is good, so that both sides save things. Second, Party B first let most of the fake strategists laid off, and then high salary to hire real strategists, or directly with the external excellent strategy team, are effective ways to produce effective strategies.
I wish you, don't be laid off.
- end - 
Maybe you'd like to see:
Advertiser World Cup (pretending) guide
Ghost director Luo Jingyuan, he made the advertisement better than the movie
Wufang Jai a series of "uneven" marketing, attracted my attention
30 of the most summery color scheme designs, this is summer!
Summer paper is coming, and every sentence is like a blast
Oreo's black technology, why can I order in five minutes?
What ads have you been advertising lately?
Durex comment area, comparable to the small compared to the scene
What other advertisements are there in Taiwan besides Allianz?
100 of the most classic car texts (I)
100 of the most classic car texts (II)
100 of the most classic car texts (III)
After reading these desserts, I gained 20 pounds
Where there are ads, there are advertising line people
That's you, welcome to the draft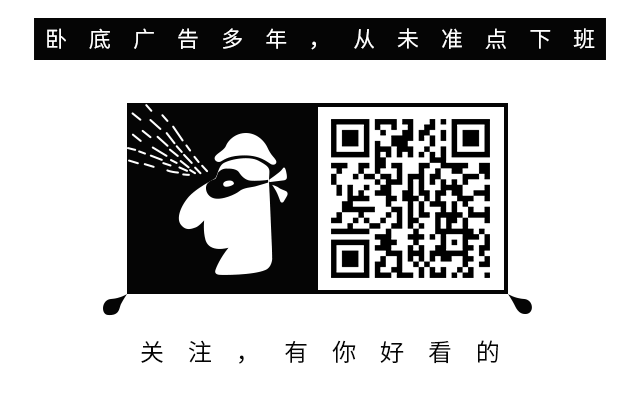 ---