Other people's collective photos are the best advertisements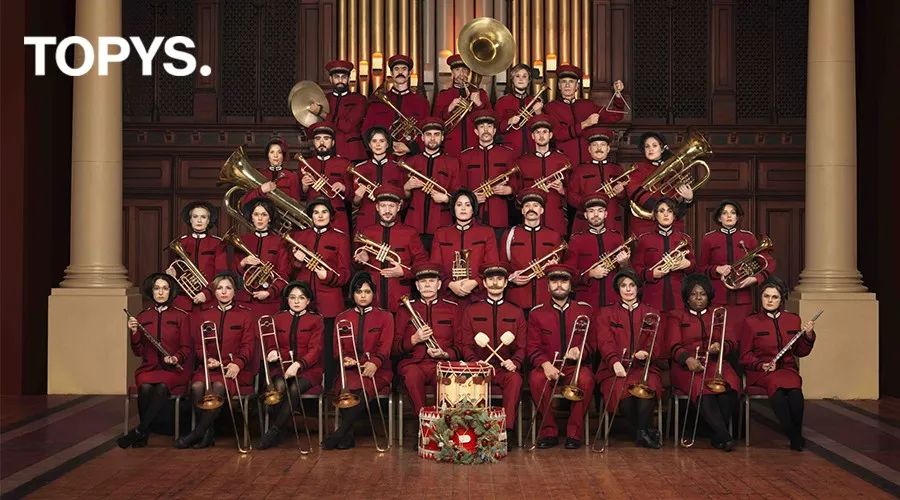 Salvation Army band theme
London-based Isobel advertising ad company is really a bit cute when it doesn't get up.
Every year the company shoots themed pictures and releases them as Christmas cards. In the past years, they dressed up as ballerinas, cheerleaders, nursing home elders and carers, Dutch masters painting and so on... This year, they honked their horns, put on their uniforms and dressed up as the Salvation Army's "Replace Guns with Love" to celebrate a season of goodwill.
Rob Fletcher, creative partner, says: "Every year we create something beautiful from Isobel and let it spread. In this world of increasingly digital information, shooting some of the best memories that everyone has in common reflects our culture and creativity, and of course it's super fun. "
Every year, they carefully select scenes and costumes, without any restrictions at all. The brain hole is open and full of creativity. They also hold regular comedy nights at the company to unlock creative thinking in a humorous way.
"Little Flying Man" theme
A roomful of masters (Dutch Old Master Painting, with a pun terrier)

Theme.
When Norman Rockwell (a famous American patriotic painter) met The Sound of Music,

Theme.
Maybe you'll be curious, what kind of advertising creative company is this? Well... Put it this way, if the creative director is "crazy" and shoots these themed photos every year as a Christmas card, do you believe this is their middle and senior introduction page?
Described from top to bottom, from left to right, these are social media managers, design leaders, creative directors, creative directors II, paper, finance, account managers, and account directors.
But, to be true:Will your management play a little too much?

Humor is at the heart of Isobel's creativity.As company executives, they not only strive to create a "humor" culture, but also by example (starting with personal introductions) so that the source of creativity never dries up.So, executives of creative agencies, would you like to think about how to combine your creative core with your company's culture?
Of course, if you really have the courage, you can also imitate Mr. Stuming, take such a group photo 👇
The original photo is codeless and interested parties can search for it themselves
This article is original content of TOBYS,
It may not be reproduced in any form without permission.

The brand "doesn't have a name" and just does something clever
M-M's actually touched Grandpa KFC?!



This year, outdoor billboards have been popular for small transparency
---