In the era of advertising innovation, how do creative people move the big screen with small screens?

2018 advertising industry, trend change, integrated acquisitions, brand upgrades, industry bigwigs out ...
2018 Advertisers, ups and downs, ups and downs...
In the face of external doubts and scrutiny, in the face of the rapid development of technology, the advertising industry reshuffle is already under way, and as a wave of people, how on earth we should evolve ourselves and embrace change?
Tencent advertising this issue of "AD-Plus" invited "I am a creative person" 2018 public service advertising contest annual award "one person's team" owner Long Jiexuan, the first public service game "Light Mountain Action" won the praise of Pony lin Guangfeng, Tencent advertising chief creative expert Yang Yanyan and Tencent advertising senior brand public relations director Yang Weijia, and discuss what advertisers can't help but know.
▼Click on the video to see the full program
Before the conversation started, we set up a little game to tear the label, which are the four guests most want to tear off the label? Let's see what answers they give.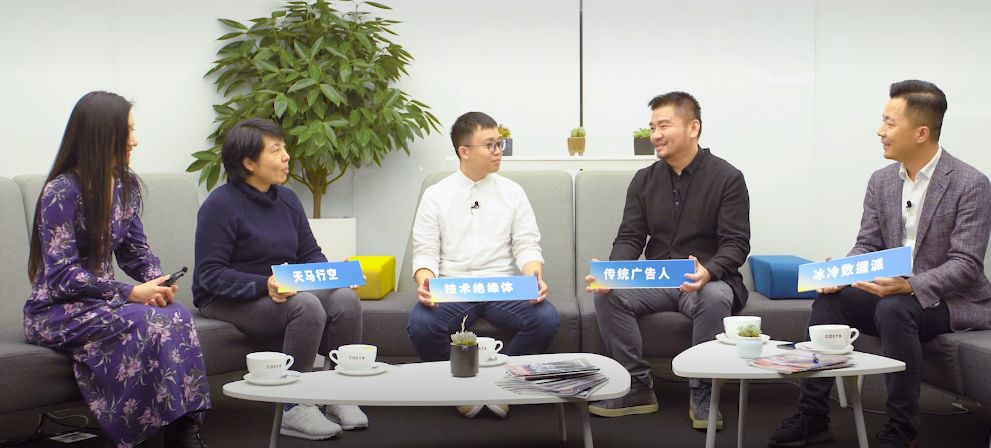 Yang Yanyan:"Heaven and the Sky"。 I've been at Ogilvy for the last 15 years, and I personally think creative people should, in addition to being able to travel in the sky, precipitate a very scientific set of methods and track paths that can help creative people.
Lin Guangfeng:"Technical insulators"。 I am a case-by-paper origin, in the digital advertising company, text-writing is not only writing, but also need to learn to understand technology, the platform of the new play.As an advertising person in the new era, we should think about combining technologyand not limited to the original art, paper work.
Long Jiexuan:"Traditional Advertiser"。 Everyone says traditional advertisers are dying, and I think it's a false proposition,Only advertising that doesn't want to learn will die。 All traditional advertisers must take this label off, in order to have a better way to survive in the Internet environment of the advertising industry.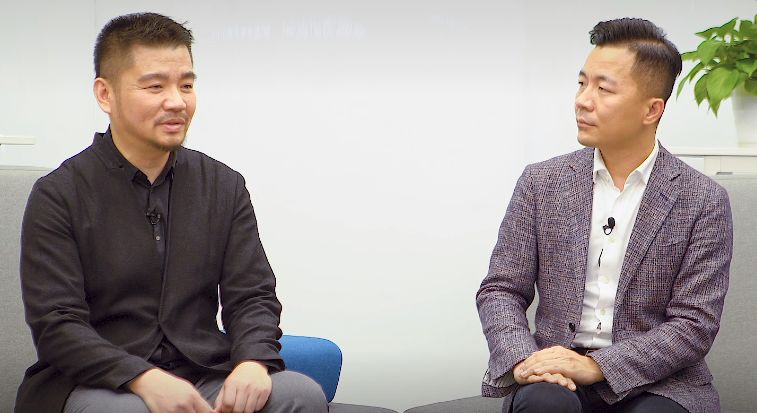 Yang Weijia:"Cold Data Pie", want to tear off this label, we talk about Internet advertising, directly associated with big data technology, as well as the effect of digital, literally cold. In fact, Tencent advertising is full of temperature, inherited Tencent's DNA, regardless of the user's understanding, presentation, frequency and interactive experience, are friendly and full of temperature.
The same is true of the "I am a creative person" public service advertising contest, bringing together the most temperature advertising ideas, Internet technology and public welfare people, and jointly devote time and resources to build the industry's most temperature public service advertising platform.
Yang Weijia: Dalong in the first "I am a creative person" public service advertising competition in the work of "brave endorsement" award countless, this year's "one person's team" won the whole award, how to do two years of record-winning?
▼Award of the Year "One Man's Team" founder - Long Jiexuan
Long Jiexuan:The public good can't just be declared, self- and self-proclaimedHi sexcreativity,Without the influence of platform and media communication, we can't really achieve results.I have some public welfare ideas in my pocket that I haven't been able to achieve for years, and I really realized them after meeting the "I'm a founder" platform.
Yang Weijia: This year's work has moved 31,000 people to sign a voluntary letter on organ donation, which has very good results.
Long Jiexuan: The news that an advertising predecessor (Mr. Su Qiuping) needed a kidney replacement in 2016 touched me and made me think that organ donation was a great thing that needed to be paid more attention to. In 2017, the idea of "letting beneficiaries fulfill an unfinished wish for donors" came into being.
It's only two weeks from the idea to the contest to determine the idea. The Chinese Body Organ Donation Management Center, with the support of the Management Center, found the story of more than a dozen donors, but it was not easy to contact their beneficiaries for a short time to ask if they agreed to complete a wish for the donor and the donor's family. So I had to give up the topic for 17 years.
I was told I could find an actor to play, but if I was looking for an actor to do the story, I lost our original intention, only the truth can impress people.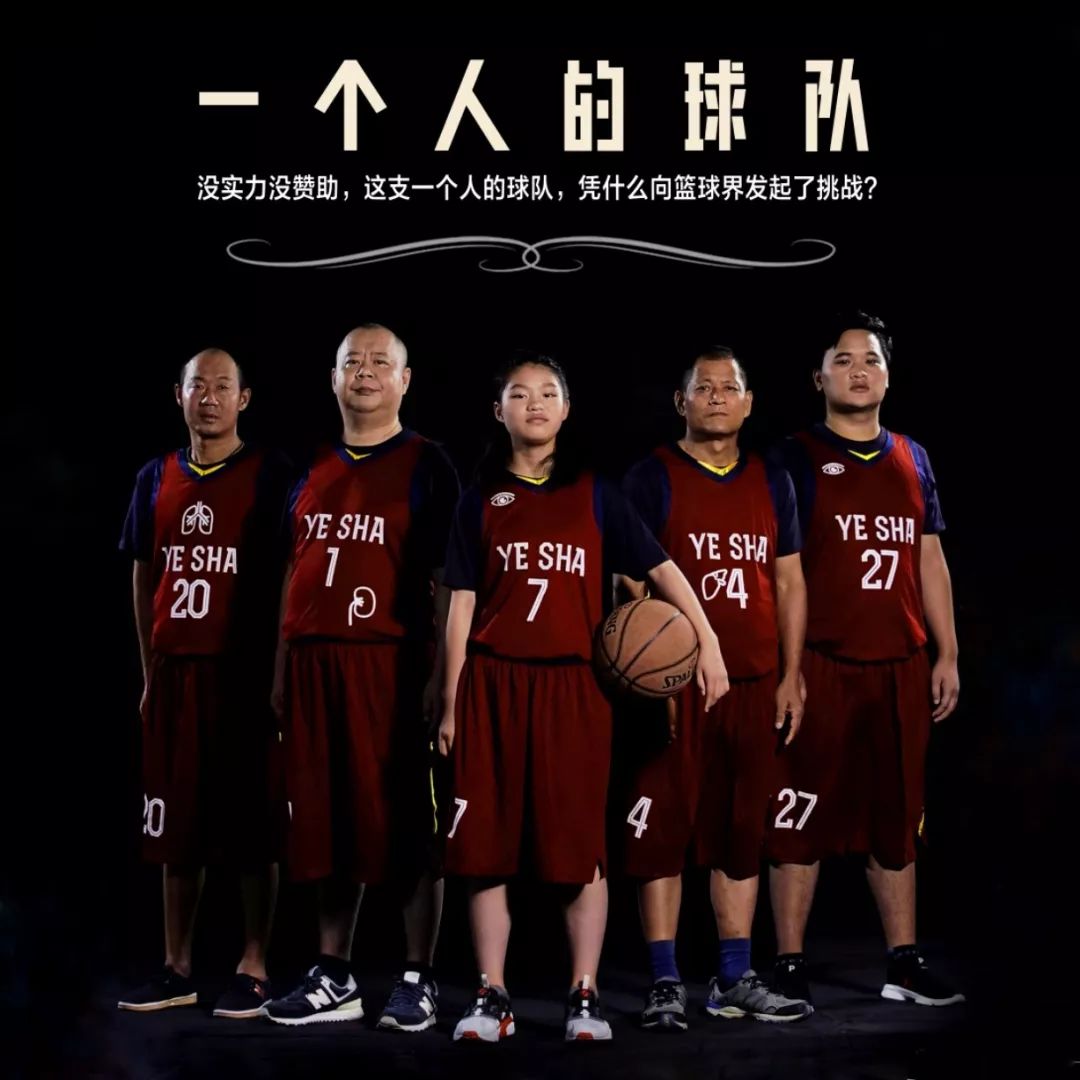 After a year, in September 2018, the center finally sent a story about 16-year-old Esha, a basketball-loving teenager, and his five beneficiaries.We found the beneficiaries of Yesha, formed a "one-man team" together to realize Yesha's unfinished basketball dream.
"I have to come out and do this meaningful thing, " said The beneficiary of Yesha's liver as he lay in his hospital bed. When the management center was looking for these beneficiaries, they had just finished surgery less than half a year ago, considering that the beneficiary's body would take time to recover.It took a year to observe and evaluate before taking part in this story18"I'm a founder" contest.
Yang Yanyan: Truth is important. Longo's idea comes from the real story, and continues to the social platform, so that the public can really participate to help the story hero dream, constitute an online communication event, causing public concern. It's completely different from just writing a beautiful story about organ donation and making a good-looking video.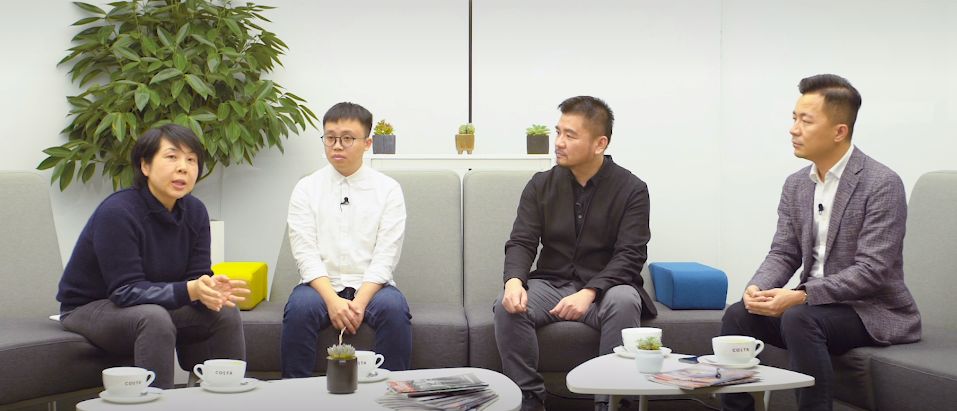 Yang Weijia: How did this work go from an ad run to a social event?

Long Jiexuan:Last year.9Moon Yesha team was officially established, in order to make the topic of organ donation more attention and acceptance,At the same time for the leaf sandFinish.It's an unfinished basketball dreamWe hope to find a well-known team for a friendly match. As a result, we set up a letter of help for Yao Ming, president of the Basketball Association, in H5, but this could not be achieved due to audit restrictions.
After a discussion with Tencent's advertising team, we changed to write a letter of help to the basketball world, and finally got it5Million.7More than a thousand signatures support,The influence of The Yesha team's story after it was published on Tencent platform has received the attention and active reporting of CCTV, Xinhua News Agency, Beijing News and other media.
▼A letter to the basketball world shared the interface
Yang Weijia: The small screen moved the big screen. You're turning a piece into a campaign and a special team. Then through the social platform will be "organ donation" - a topic of little or no concern in China, more people know.
▼Sweep the code to watch "The Book ofA team of people》H5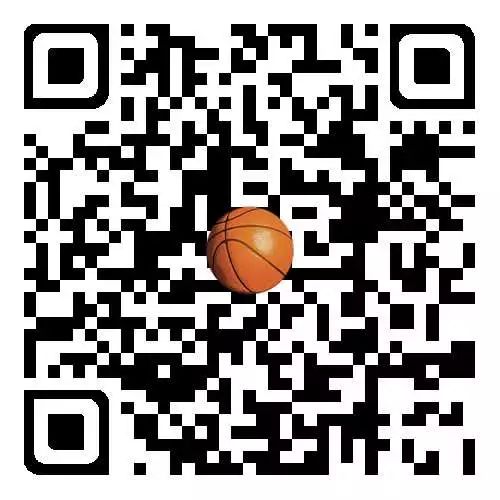 Yang WeijiaXiaolin is also a big winner in the 2018 event, completing the first public service game, Operation Light Mountain, and received praise from Ma Huateng. How does this work as the fastest and most successful team in the competition?
Lin Guangfeng: It's actually a normal job in our company because we have a technical team dedicated to the latest, fun ways of spreading, and that's the gene of our team. 2018 is the first year of the outbreak of small programs, after receiving the notice of the game, the technical team said this year to play some new, just in line with what we want to do "Operation Light Mountain" topic!
▼Light Mountain Action small game interface
Yang Weijia: Do you have any new ideas for this year's competition?
Lin Guangfeng: Insight when we think that the public good actually has two groups - donors and recipients. We know that recipients can get financial help, care, love, etc., so what does the donor get? Maybe it's the name "good people do good"? In the face of the Internet public good, especially the main participants are young people, do they really need such a name? Can they get more?
▼"Operation Light Mountain" founder - Lin Guangfeng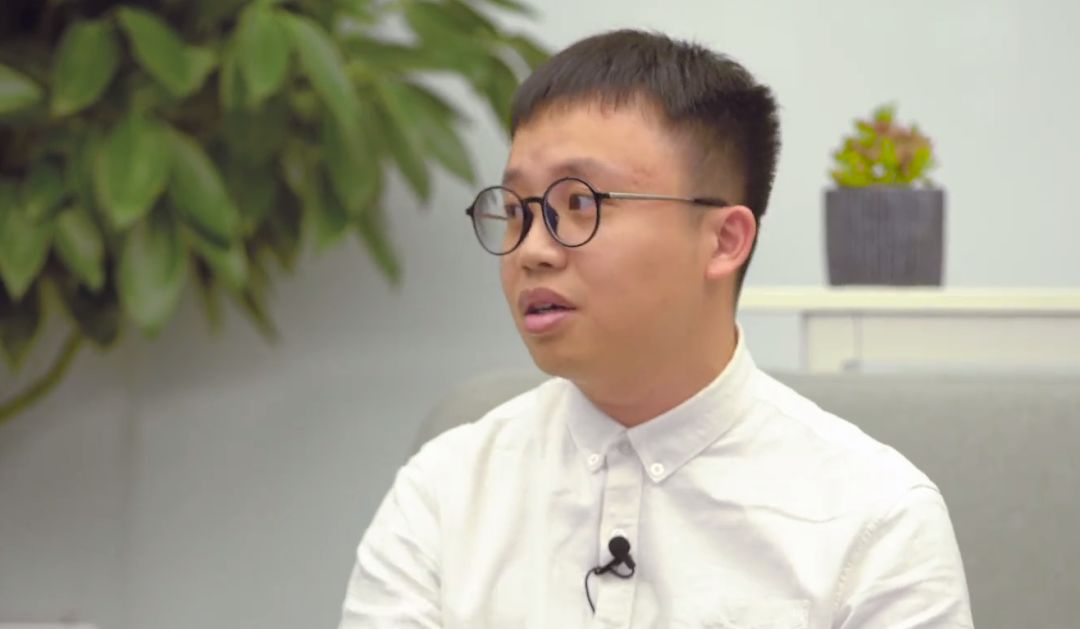 Play games, young people are willing to spend money. So.When we were playing small games, we turned their "gold" when we played the game into donations。 Especially after reading the true story behind it, we are willing to donate more money.
Yang Weijia: Speaking of which, in the two-year profit-creating competition, we've seen a lot of different kinds of public interest topics. Also asked Yan Yan sister from the judge's point of view, review the work of two years, to see what kind of public welfare issues the competition presents the trend?
 ▼IDEA-Creative Lab Insights Data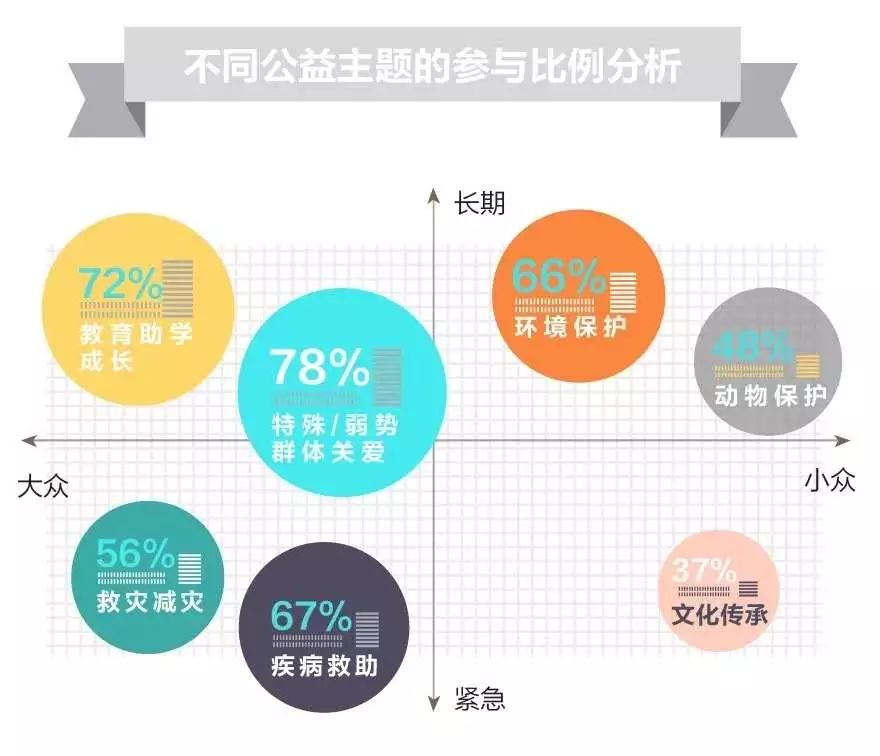 Yang Yanyan: In 2018, we made an inventory of the content we put on the platform. Overall, the topic of helping people with poverty, disease and children does receive less attention from most groups, while cultural categories, such as cultural heritage, do. Next year for the field of culture will be worthy of attention, public welfare to help farmers accurate poverty alleviation will also be a new trend.
▼Sweep the code to experience the Light Mountain Action game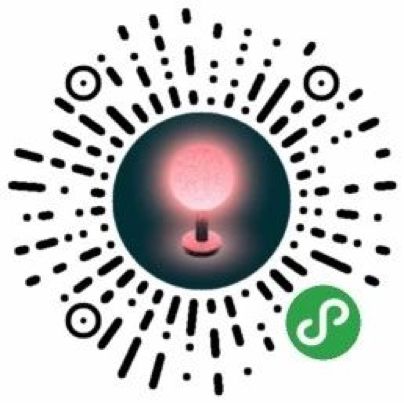 Yang Weijia: After chatting so much, can you sum up the experience and feelings of the two-year competition with a few key words?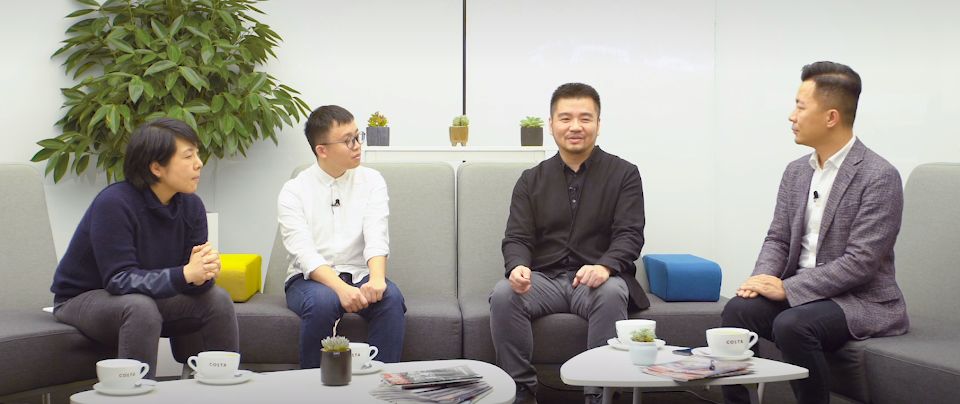 Long Jiexuan:"Effectiveness"It's important.A good idea based on the public good, if it does not fall into good results, then there is no meaning at all.
The effectiveness of "One Man's Team" is to increase the number of voluntary registrations for organ donation. In order to increase the willingness to volunteer, the Centre has also implemented a provision that will give priority to voluntary registration for more than three years when I need an organ transplant.Three days of advertising, the campaign affected 31,822 people completed the voluntary registration. We have 300,000 patients who need an organ transplant each year, waiting for the chance of re-birth to manage the center's data: an average of 3.5 people may benefit from organ donation per person, which could benefit 110,000 people in the future.
CCTV-12 "warm spring action" program group learned of the Yesha team's letter of help was deeply moved, in-depth interview with five beneficiaries, hoping to help the Yesha team. At the same time, the WCBA (China Women's Basketball League) also responded. On January 27, the Yesha team gathered in Hohhot and completed a friendly match with the WCBA.CCTV-12 Warm Spring Action - Come on, Yesha Team! . . . It airs at 12 noon on New Year's Day 10th and 11th, through the real story to influence everyone to support the voluntary registration of organ donation.
▼"One Man's Team" WCBA All-Star Game Dream
(Swipe left and right to see more)
Tencent Advertising and Tencent Foundation's "I am a creator" is a good platform to truly create value for the public good.
Special thanks Chinese support from the Family Organ Donation Management Centre and the willingness of the five beneficiaries of Yesha to come forward. There are CCTV, Xinhua News Agency, Beijing News, Tencent Sports, Tencent News, Dong-Dong-Ting video and other media actively reported that you "one person's team" can be concerned about and realize the friendly match.Together, we try to make our society better, and in front of you, it feels small to be creative.
Want to know how the "one-man team" WCBA All-Star Dream Game is progressing? The story continues, clickOver here.View. 
Lin Guangfeng: Mr. Dalong's work is more ambitious, we choose a small and beautiful topic. But it isBoth "public interest insight" and "effectiveness" are important。
Small games have one advantage over the light interactive H5 - they can make game leaderboards. Game participants can see friends and even the world rankings. Therefore, in the pleasure of playing strange upgrades, will let the "Light Mountain Action" small game retention rate will be higher than the general H5, perhaps three days later there are about 10% of people back to play, and keep brushing points. So far, we have really raised more than 1.3 million, can reach to help two townships more than 20 villages to build street lights, it is expected that before the Spring Festival can be built. Next semester, these children won't go to school in the dark again!
Yang Yanyan: My key word is"Creative is responsible for the effect"。 We want to let creative students know how to raise "creative baby", how to make the work in the media environment to produce real marketing and communication effects, what kind of way should be used to optimize and iterate advertising works. The exploration of these very important ways of doing business is also what we are doing in the IDEA-Creative Lab.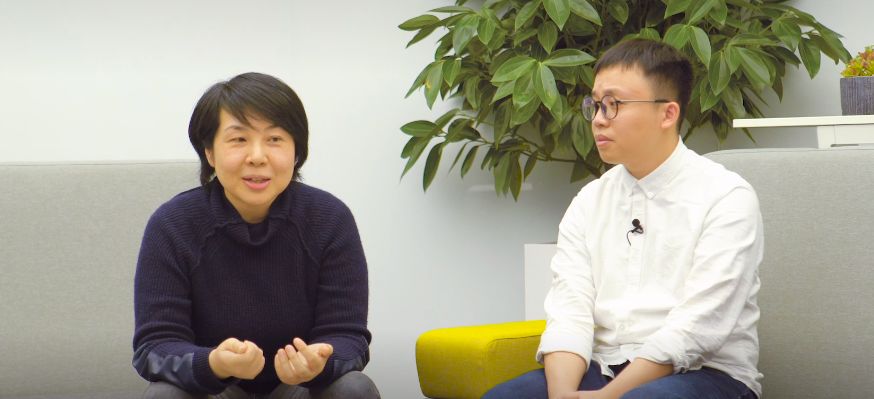 Yang Weijia: As a major participant in platforms and events, I would also like to share my keywords"Ecology" and "mechanisms"。 The Genesis Competition provides a platform that integrates advertising companies, NGOs and brand owners to create an eco-play, with 142 teams from 4A advertising companies participating in this year's competition.Mechanisms and levers can be designed to break the traditional chain of collaboration, more integrated, more agile, faster in the public good to complete the transition from creativity to effectiveness.

There is a word that has been driving me forward, but also shared with everyone - in the way to do public welfare, you will meet a better self.
Ask young advertisers xiaofeng, we Internet natives, new advertisers should have what ability to better move forward?
Lin Guangfeng:Stay curious and sharper.
Want to ask the innovative senior advertising man Longo, what advice do you have for the new batch of advertisers?
Long Jiejun:Be good at landing creative ideas according to different platform attributes and become an all-around player who can navigate multiple platforms. Creative people should continue their lives and live to learn.
Yan Yan sister, how close are you as an older generation of creatives to the lives of young people, how to accumulate material to impress their ideas?
Yang Yanyan:Creative people want to put down the "creative person" label, as a user to experience, to play, to communicate with young people, to understand their ideas for insight and analysis.
I heard that the new contest may absorb more brand owners to participate in, what are the new highlights?
Yang Weijia:Tencent is always doing online public welfare, there will be no touch to reach the corner, and the brand will have its own fans, channels to help us achieve offline touch.Next year we will set up a special creative brand group, with a fair system to select the industry's best brand public welfare.At the same time, there will be online creative open classes, will share the normal, but also hope that friends in the industry can participate in our instructor program.
The case story of "One Man's Team" and "Operation Light Mountain" hasn't been read yet?
Sweep the code (or click "Read the original") to enter the "I am a creative person" 2018 public service advertising contest winning works transfer door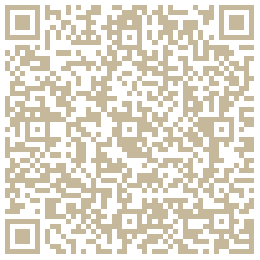 🏅
#有奖互动 #
You think of a really good advertiser
What "attributes" should I have?
The small editor will draw15 bits
The fans who leave the message the most and like it a lot
Give a beautiful gift Oh 
1st place to give away custom backpacks,
2-5 give away custom-made Anderma sports backpacks,
6-15 give away custom umbrellas.
In the award-winning interaction of the last issue,

Congratulations.The E-net is exhaustedGet a custom backpack,
Ji Fei Weixing, Ru Shui, Miuky, Dan Wei
Get an inflatable neck pillow
Please send small collection information in the background Oh
The format isDialogue Zhou Dafu Interactive, Recipient, Contact Phone, Mail Address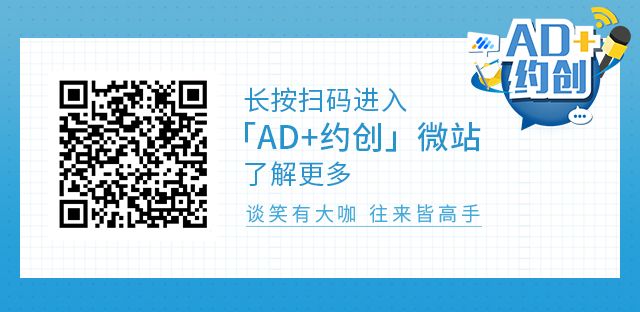 Reply to the following keywords to learn more
I'm a founder, about 10w plus good text

Assisted program/regional marketing summit and new national goods reward
Financial results Jingteng plans to award questionnaires to service providers
---