Ten minutes to read the secrets of advertising ideas
Brand advertising is often considered by the public to be inso-free money-burning, in fact, advertising creativity for sales role is the following 5 dimensions of ROI assessment standards.

Originality - a form of expression that no one else has ever used
Original ads contain elements that should be rare or surprising, or departitated and bland and old-school. This dimension emphasizes the uniqueness of the ideas or characteristics contained in the advertisement.
For example, an ad might run counter to norms or experience by using a unique visual or text method. Many advertising campaigns don't have any originality. A typical detergent ad is usually a housewife who is very satisfied with the whiter effect of washing; a perfume ad that shows a model as perfect as a picture; and a car ad that shows a car driving freely in a beautiful landscape. One of Coca-Cola's ads is very original, and its visuals are amazing, showing Coca-Cola's "Happy Factory" inside the beverage vending machine. It's also an imagination.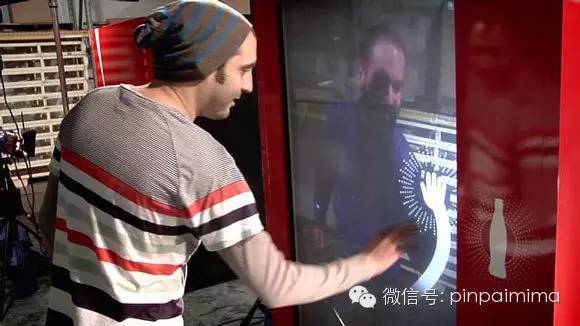 Flexibility - logical emotional association

A highly flexible ad that connects a product to a range of different usages and ideas very smoothly. For example, an advertisement for Kraft Foods' coffee brand. When it aired in Germany in 2011 and 2012, it showed a man facing a pile of housework while a group of women gathered for coffee.

Tightness - no point

Many ads contain unexpected details, or simple ideas that extend to make them more complex. A good example is an advertisement for Ehrmann fruit yogurt, one of Germany's leading brands.
In the ad, a woman licks her lips while eating yogurt to show that her tongue looks like a strawberry (shown with different flavors of fruit) which apparently deepens the fruity taste of yogurt. Another example is an advertisement for Wrigley gum, in which a man is trapped in a number of tiny metal balls that bounce off his skin, representing the pleasure of chewing the gum.
  
Comprehensive - anthropomorthy and other animation methods

This dimension is considering ideas or objects that are often irrelevant to the connection.
Wrigley, for example, released a commercial showing rabbits being chased into fences like cattle and fed bananas, berries, melons, highlighting their fangs as if chewing fruity gum. The ad connects objects (rabbits and chewing gum) that you don't want to shut down to create a different storyline.
  
Artistic Value - Sensory Impact

Advertisements with a high level of artistic creativity contain aestheticly appealing text, visual and sound elements.
Their products are high-tech, their dialogue is intelligent, their tones are unique, or the music is memorable. As a result, customers often use these ads as works of art, rather than as noisy selling ads. We've looked at an ad with the highest score in the art value dimension, which was Dane's fantasia yogurt animation ad released in late 2009. In the ad, a woman floats on petals, surrounded by fruit-filled petals, across an ocean of fantasia yogurt.
  
Ranking the impact of these dimensions on sales:

Rigontility, artistic value, originality, flexibility, comprehensiveness;
  
Several issues for domestic advertising companies:

First, the lack of advertising creativity stems from the habit of large-scale delivery.
Even for those products that can significantly increase sales by promoting creativity, still can not ignore the issue of delivery ratio, when you go to take a 300 million ads and a 500,000 ads to compare, creativity becomes insignificant, which is the current majority of domestic advertising companies for the lack of brand creativity a root cause, when the customer's delivery reached a certain level, creativity has become an accessory.
  
Second, originality is easy to be valued, and rigor is easy to be ignored.
     
Third, we must not ignore the sensitivity of categories to creativity.

Non-traditional creative models don't necessarily work when the product is very functional and not easy to understand.

But creativity is especially important when product homogenization is serious, even when it emphasizes feeling.
  
First, the secret of video advertising paper

As a copywriter for a domestic advertising ad company, the biggest mistake that can be made is to ignore the real purpose of copywriting as non-professional advertisers.
A papercaseman is a salesproteger sitting behind a keyboardThe purpose of advertising is to tap into the characteristics of a product or service while connecting with users in the best possible way.
Those who pursue beauty, the pursuit of literary and artistic quality, the pursuit of exaggerated effect of creativity are pseudo-creative. Because a bunch of creative ads don't care about anyone but the creative director. And users don't care who invented an ad, they care more about you this can get what others can't give me things!
  
Traditional advertising documents should meet three military rules:

1. Attract attention

2. To achieve communication results

3. Persuading consumers


Although the Internet has changed the marketing form, but has not changed human nature, in the Internet era, the importance of advertising text skills has increased.
  
How do Internet video ads write a text?

1. Streamline the paper and satisfy short-focused netizens
  
2. There is a "use" of the text, to meet the utilitarian netizens
  
3. Respect the text, meet the shrewd netizen
  
4. Save time on the paper, meet busy netizens
  
First try to use these four military rules to write a paragraph hard and wide feeling.


Second, the secret of video advertising creativity

Why.Originality and rigorIs the best combination of brand advertising to improve sales.


Originality only got a poor third place in the advertising ROI assessment, isn't it important to be creative?

First of all, creativity can not be ignored, video advertising for sales is the most effective combination of boxing rigor and originality, rigor I understand it as an unexpected plot, as if to say crosstalk inside the baggage, said the exaggeration point is pointless, so it may be better to understand some, and the most critical part of this is whether the performance of the pointless is to follow. This is very understandable, because simple originality can only let everyone remember originality, and the role of the pointless is to transfer the user's attention smoothly to the product, so that the help for sales is predictable.
  
To raise a chestnut, advertising ideas are through Lhasa's mountain and water people to express products or services, here the so-called originality is not to huairou shoot the mountains and waters:


1. The drink advertisement is a series of quick shots to show Lhasa has mountains and water has handsome guy, finally handsome guy holding a bottle of drink, the front lens again creative, finally we only remember to go to Lhasa tourism:
2, toothpaste advertising is the Tibetan people cover their mouths and laugh, hate even the mountains and waters are laughing, but the key is tight, such as everyone laughs without missing teeth, and finally concluded that everyone dare not show teeth because teeth are not good, and then throw toothpaste, and drink contrast, tight implantation let everyone naturally remember toothpaste, this is a good video advertising:)
  
The writing of the title of the video advertisement

Ask three questions first

Who do I have to be a customer?

What are some important features of this commodity?

3. Why do customers want to buy this product? (Where are some of the most important product features for customers)
  
When I'm done answering the third question, I know what the point of transmission is.


Then select the type of title

8 types. Straightforward type, one-word pun type, new product launch type, how type, question type, command type, target sedustick type, witness type.

P.S. title works with the words: new, discovery introduced, announced, now, coming out, finally, recently launched; how, why, cost-effective, simple, last chance, guarantee, effect, proof, save money

Then list the characteristics of the words listed, the product plus features is your title, filter description of the feature points can be some adjectives.

We are not talking about the title party, the title party is a gimmick, and for sales a strong gimmick is what we want.

Be sure to think of the title book reader as a friend of your own, which is more conducive to let you put them in your heart, preferably a small white friend.

In order for the user to communicate directly, the text can refer to "you".

Second, sort the selling points you just listed by the important level, putting the important first. Long sentences are as simple as possible, and if there must be long sentences, the rhythm should be between them. The text should be simple to understand, to put it simply, don't be sentimental, can say get off the plane don't say landing, because your purpose is to communicate rather than appear you high-end, like Shakespeare's most famous sentence, To be or not to be? Live, or die?

Finally, use the 4U case writing formula to rate their own paper, if all three are not qualified on the pass

Urgent sense of urgency tonight after 80 talk show, will be better than post-80 talk show!

Unique unique Why Japanese AV female excellent skin is so good, better than this beauty cream 10% discount!

Ultra-sPecific makes it clear that you should never eat anything on a plane, that you have trouble paying your bills late, and that the best time to apply for a tax refund is to do so

Useful practical benefits such as saving money
  
The writing of video advertising content

In addition to the title is eye-watering, the second important thing is the content of the video ad, the first impression is the most important, that is, the first 5 seconds.

From the beginning of the first sentence to open the door, the sales of strong information clear, clear, specific expression. The trick here is not to use ambiguous words, and try to use numbers when expressing them. When the expression function can be used as an example, when you try to write a beginning of the text, to ask yourself if your users can really read, if you do not understand the natural no sales, in fact, the more easy to understand the text, the easier to stimulate sales. Unless you have to use professional nouns, avoid them, and avoid negatives, if necessary, explain them.

Ambiguous ads begin in the category of pseudo-creative ideas, and I don't know what to do. Sometimes we always have to "warm up" a few words, before you warm up, the user has run out, when you try to complete a concise text, the best way is to rewrite, remove those prosperous words. So if you want to warm up, please remove your warm-up rhetoric when you re-start. Those who warm up all the time wash and sleep!

After completing the above steps, I believe that you have been concise, persuasive paper, this time to check your paper is not human.

Sluts are sentimental, so unfriendly ways of speaking are the most annoying, such as "starting a journey" as good as "you have to walk in first" sounds like a friend's conversation.
Advertising is boring, so try to be soft, warm, and conversational.

How to be warm, there are a few tricks, first imagine the scene of dialogue with friends, so that you can talk.

1. Use pronouns. You, me, them, we wait

2. Use spoken expression. No problem, good, OK, etc

3. Use abbreviations. Olympic Organizing Committee, U.S. Professional Basketball.

4. Use simpler words. Drop V.S. throw it away

Grammar rigor is not as important as the natural tone.
It is also important to note that the text is important to avoid discrimination. For example, gender, geographical, in the domestic occupational discrimination is more vicious, such as migrant workers, migrant workers and so on.
  
A skill for the structure of a text sentence

Avoid long sentences, tabled, single lines, bold headings
  
After the text is written, check a few questions

1. Whether the title party is avoided, whether the title's commitment and content are consistent.

2. Whether the text is interesting, there is no story category plot and small baggage.

3. Whether the text is easy to understand, the user is not to guess what you mean.

4. Whether the document is credible, whether there is a basis for listing the figures, or whether the quotation of someone else's words is correct.
5. Whether the paper is persuasive or not, check that your friend has no desire to buy when he reads this article.

6. Is the text concise enough to delete unnecessary paragraphs?

7. Is the text closely related to the product or service, from the user's point of view to make the paper valuable.

8. Whether the text is smooth rhythm, whether the paragraph is clear, whether the focus is prominent.

9. Whether the paper can encourage users to purchase, whether you add the necessary purchase process or watch the process
  
So how exactly does the paper highlight the characteristics of the product or service?

Myth: When discovering features of a product or service, the documenter always assumes that the user knows what kind of problems those features can solve for them.


In fact, excluding your features is a mystery in itself, even if the features are real, but users before they have seen the car, only know that the fastest speed of the carriage is 30km/h

Therefore, the purpose of advertising paper is to express the efficacy, characteristics are only excavated to the core information dissemination point.

China on the tip of the tongue 50% off promotion; China on the tip of the tongue, buy two books to see, one to lick.
This article is excerpted from Black's book review of the Complete Manual of Text Creation (3rd Edition).
---
Chief Brand Officer (pinpaimima): The original "brand password" focused on entrepreneurship, creativity and brand innovation. Share the latest, freshest, and alivest corporate stories and brand ideas.
Pinyue Club (Internet Plus, Brand Planning, Social Marketing, Founders ClubWeChat group has been established, to enter the group please add Uncle WeChat "ipinpaimima」。
---
Read the original article to see yesterday's hot spots
---