Inspired creative advertising design!
Scissors can't mess with this dog's long curly hair, use STIHL's cutting saw! (STIHL specializes in saws, cutters, hedge shears, high branch saws, hair dryers, cutting saws.) )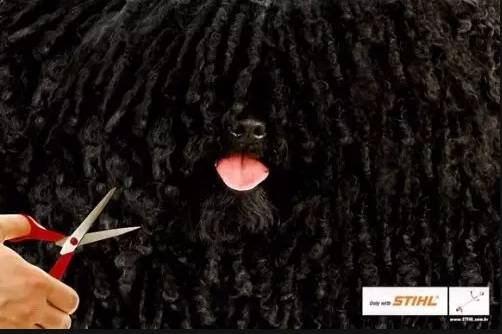 Citron JumperMinibus

Citroen's commercial cars, oversized space to meet any need.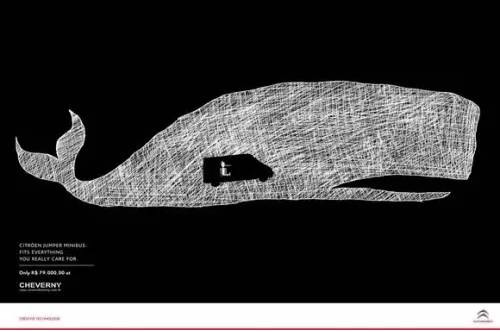 AtteroRecycling
Attero Recycling is a company engaged in e-waste management. The advertisement advocates the recycling of e-waste.

Speaking in accordance with the national "12th Five-Year Plan" development plan, environmental protection industry as a key support industry, Attero Recycling's Idea is worth a cottage.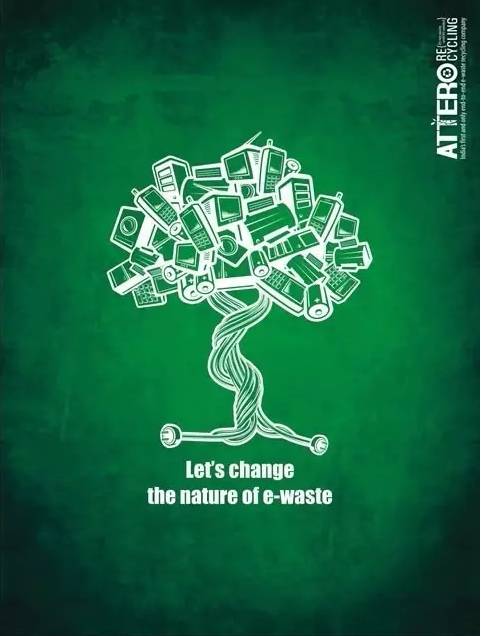 BankSarasin-Alpen
Bank Sarasin-Alpen is a branch of Swiss Sarasin Bank in Dubai. The advertisement, labeled "Islamic Banking Swiss Standards", indicates that Sarasin-Alpen Bank, which is standard with Swiss banks and complies with the rules of interest-free deposits and interest-free loans of Islamic banks.

According to the Quran and Shariah law, interest is illegal income and must be prohibited.
CCSVI nellaSclerosi Multipla Onlus
The ad is primarily about asking readers to donate to sognicoraggiosi.org in support of a revolutionary research project called Brave Dreams. The program is a study of multiple sclerosis, through CCSVI to clear veins to reduce the disease.

The program also wants to provide surgery to all people free of charge. In the ad, the champagne cage covers the head, and it seems that people with multiple sclerosis are really upset.

Multiple sclerosis is a common neurological disorder in Europe and the United States, the patient's nerve fiber myelin is violated, will lead to nerve fiber damage, severe epilepsy and intellectual disorders.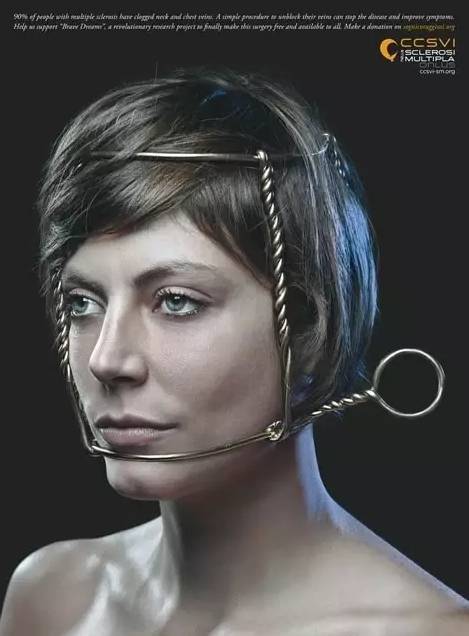 ColumbiaSportswear
Fierce sunshine is like darts, because the sun is dazzling, the threat level is more invincible. Columbia says Sportswear can have a 360-degree defense.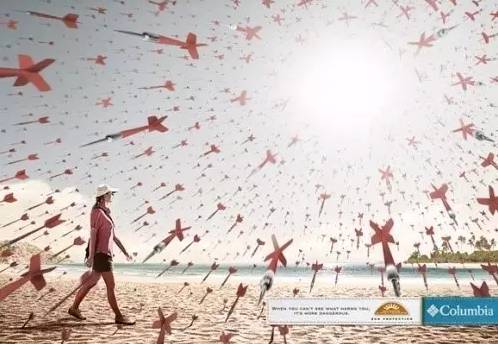 YAMAHA
"The End" broke through, and the Yamaha engine was infinitely powered.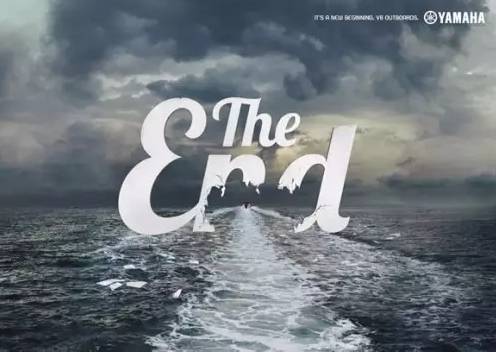 Volkswagen
Volkswagen's new Tiguan, driving the SUV off-road, had the pleasure of a roller coaster.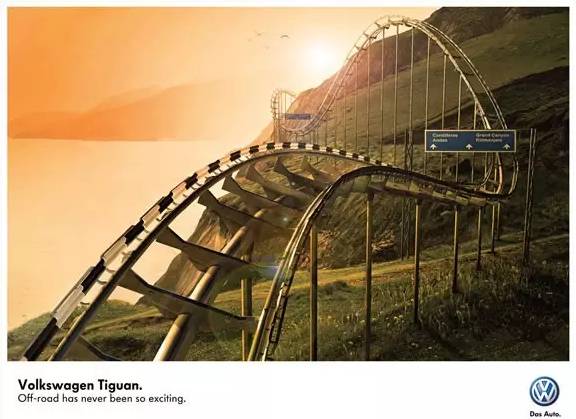 ALERJ
ALERJ is a non-profit organization in Brazil. In the advertisement, nuclear power plants emit radioactive cooling water and nuclear waste into the sea after generating electricity. Advertising satirizes people sacrificing the environment for energy.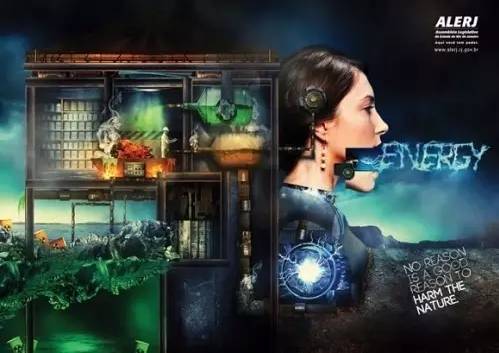 Ving travelagency
Adult-only pool... This kind of tourism agency is worth signing up for.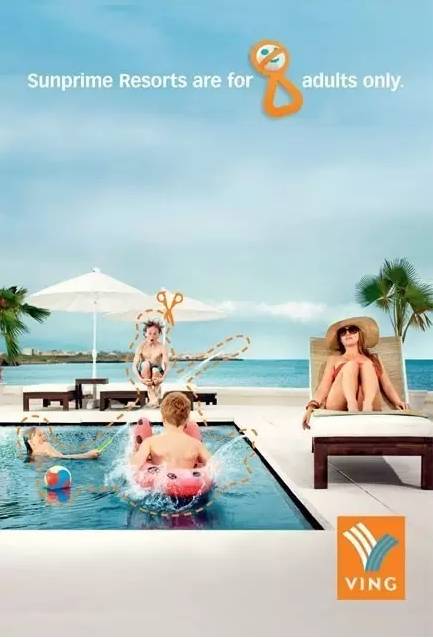 Kaspersky.
Kaspersky has become a viral hunter. Masked man, horseman, stocking party as a typical malicious virus is wanted!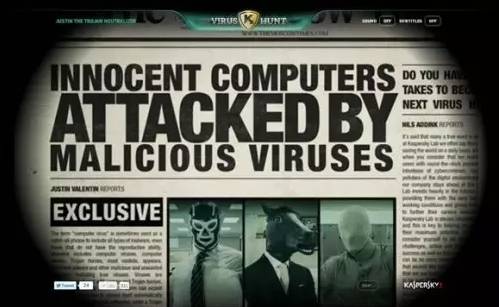 5aSec
To this dry cleaning shop, the schoolbags are washed so straight, not to mention the clothes.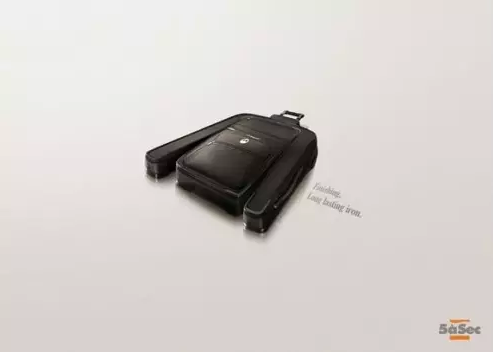 Mercedes-Benz
Can't see the run-in sheep on the dark side of the road? Da Ben has a warning device to remind you.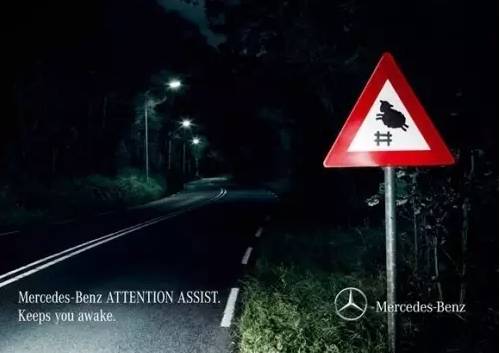 ConaproleNational Cooperative of Milk Producers
Pasta without ketchup is like a spring, without any taste.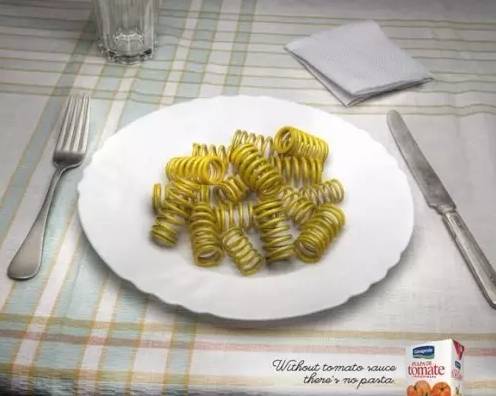 Credit Suisse
Credit Suisse users appear to say: Baidu's search engine can take you to another world. (Credit Suisse Group was a financial adviser to Baidu.) )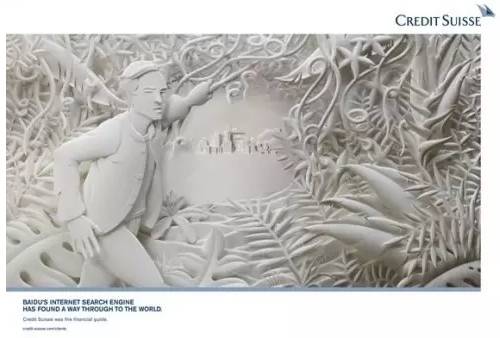 Google Maps
Immersive experience, in line with Know before U go. No wonder so many people use Google Map.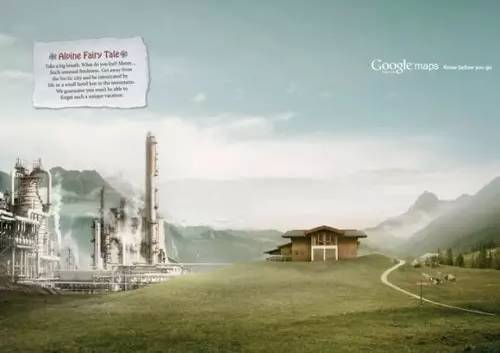 glade
When your man no longer sends you flowers, buy an air freshener to comfort yourself.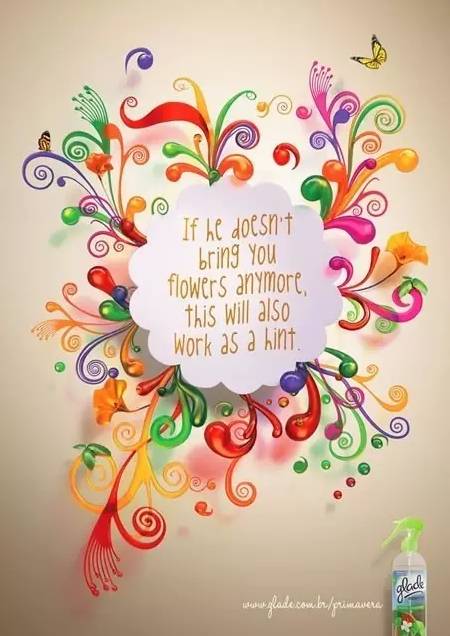 ---