In 2019, the number of red ads on Instagram has exceeded 3 million grassroots net red accounted for 90%.
According to the latest report from Klear, a marketing software vendor, the number of online red ads on social app Instagram has increased by 48% so far in 2019 compared to the whole of 2018.
According to the company'#ad tracking and evaluation of posts labeled "#ad," there will be 2.1 million ad posts on Instagram in 2018.So far in 2019, the platform has posted more than 3 million ads.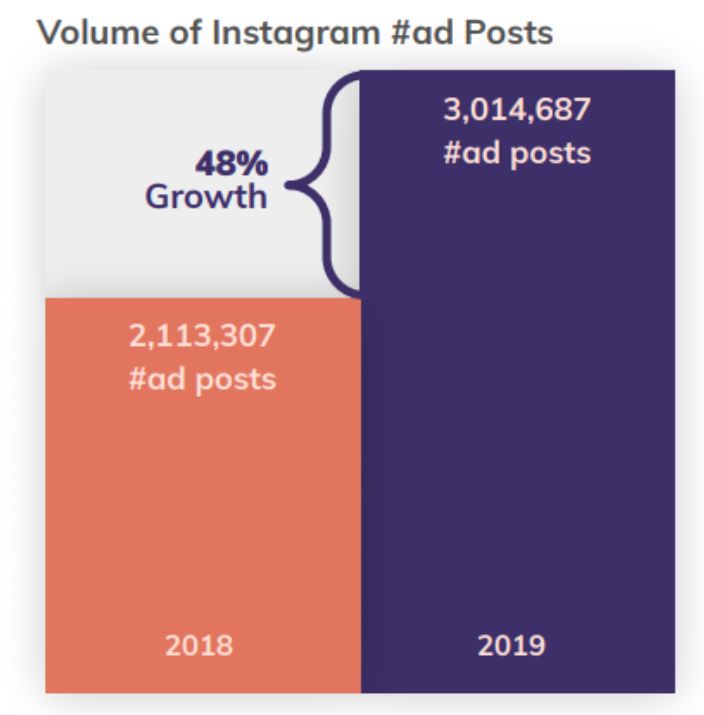 Instagram's number of red ads has grown rapidly in the past two years, and more and more marketers are incorporating Instagram apps into their marketing programs.
In terms of gender, women dominate Instagram's red market.About 84% of ad posts are posted by women's online red, and only 16% of ad posts are posted by men's online red.
In terms of age structure, 54% of net reds are between 25 and 34 years old;Next, 31% of net reds are between the ages of 18 and 24.That is, 85% of the net red age between 18-34 years old, young net red accounted for the absolute majority.
In addition, the vast majority of online reds that work with brands are "grassroots" Micro-influencer.More than 89% of ad posts are posted by micronets with fewer than a thousand followers.
On Instagram, the United States has the highest percentage of red ads, accounting for about 42%;South Korea and the United Kingdom were close behind with 11%.
Still, Instagram's popularity is growing rapidly in emerging markets.In 2019, the number of red advertising posts in Korea has increased by as much as 620%;Similarly, the UAE experienced a high growth rate of 430%.
Klear's report also ranks promotional product categories based on the number of different ad posts posted by Net-a-Go:Fashion, travel, fitness, beauty, art, parenting, food, music, interior design and health.More than a quarter of sponsorship posts mention beauty brands.
Data show that in 2018, each Instagram user will post an average of three posts per day;Today, the number is 3.6.
Net-a-Go marketing is one of the key emerging trends in 2019, and Net-a-Go is undoubtedly the current fragrance.Instagram does, Facebook does, and so does TikTok.
(Writer: dakai365)
Business cooperation
Media consultation
Cassie . . WeChat: 18506490569
Developer docking
Tang Late . . WeChat: 15605086341
Press and hold the picture to sweep the code

Join the Moby Dick community
---