I've seen the best 15-second ad
15 seconds, a standard TV ad length.
Usually it is characterized by repetition, brainwashing and loud voice. Take a few examples and make up for it in an instant.
1. Send elders, gold wine.
2. On Youxin second-hand car, on Youxin second-hand car.
3. Before you travel, get on the horse honeycomb.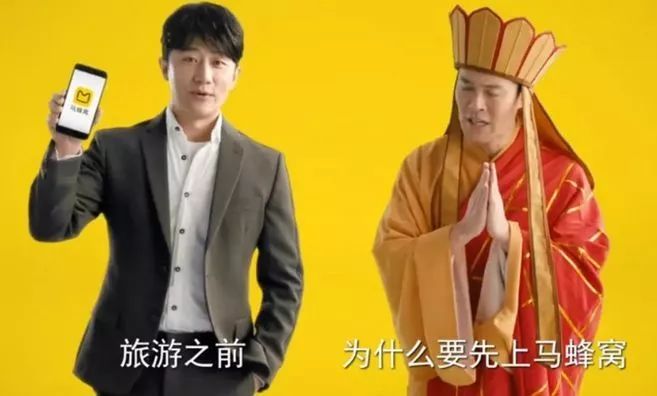 It cannot be said that these advertisements failed, only that they are a matter of choice. They chose the latter in terms of brand tone and volume.
Indeed, it is difficult, even contradictory, to deliver the core message effectively and gracefully to the reader in 15 seconds. Elegance and the masses, in themselves opposing conflicts.
Repeated brainwashing works, but it's somewhat out of character. Subtle elegance, but a waste of communication and understanding costs.

However, children only do choice questions, gods are doing strategy.

The next 15-second ad is the best I've ever seen. Perhaps from there, you can explore and find that balance.

Beverly Mass Washing Machine Launch Video

The reason why it looks good is not only the beautiful picture, mainly because of the almost perfect combination of brand tone and product characteristics.

On the one hand, it's a high-level reflection of Beverly's brand style. On the other hand, the main core message of the product is passed smoothly.
Complete the communication between the brand and the reader without the words and sounds, or the comments. This tacit understanding, very difficult to get, people comfortable.
With a family photo, the brand tone, core selling points, memory communication and so on all loaded into it.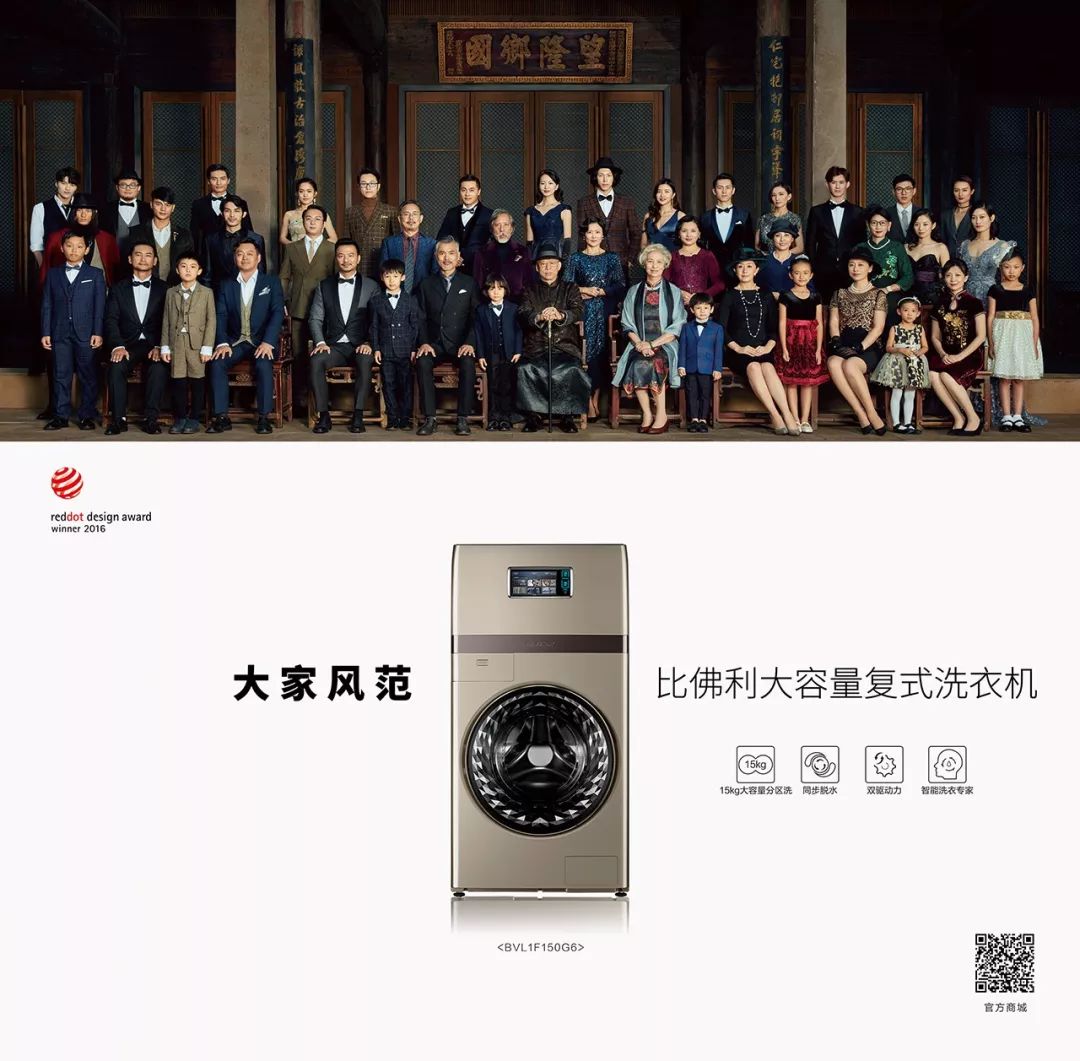 One is dressed in a dress
"Large capacity, big family, everybody's style."

The information transmission process of these three should be a complete advertising idea.

Chen Shaojun, founder of the advertising agency Ma Strategy, reverted to some thinking paths in an interview with SocialBeta.
"Using the images and language that consumers have in mind to give them immediate reactions and stimulation."
In other words, it is the use of familiar "image crowd" impression, to stimulate unconscious association.
Landing in the "everybody style" advertising film, this image crowd is the "big family", and the resulting association occurs between the "big family" and large-capacity products.

The concept of the big family is known to consumers, and the Beverly washing machine products with "everyone's style" are unknown, with known things to express the unknown, this is the core strategy behind this ad.
When finding a successful strategy, the next step is to stick to it and continue it. If you're right, don't change it.
In Mr. Gui's book", "How to make a product into a living brand" also said -

When we inadvertently find a successful ad button, don't move, because continuing this ad campaign will keep your cash machine ringing.
To this end,This year Beverly launched an unlimited flow water heater to continue its "everybody style"。
Than.Foley Unlimited Flow Water Heater Available Video

The same family photo, creativity unchanged, strategy unchanged. Just changed into a bathrobe, with snow, corresponding to the water heater's product properties.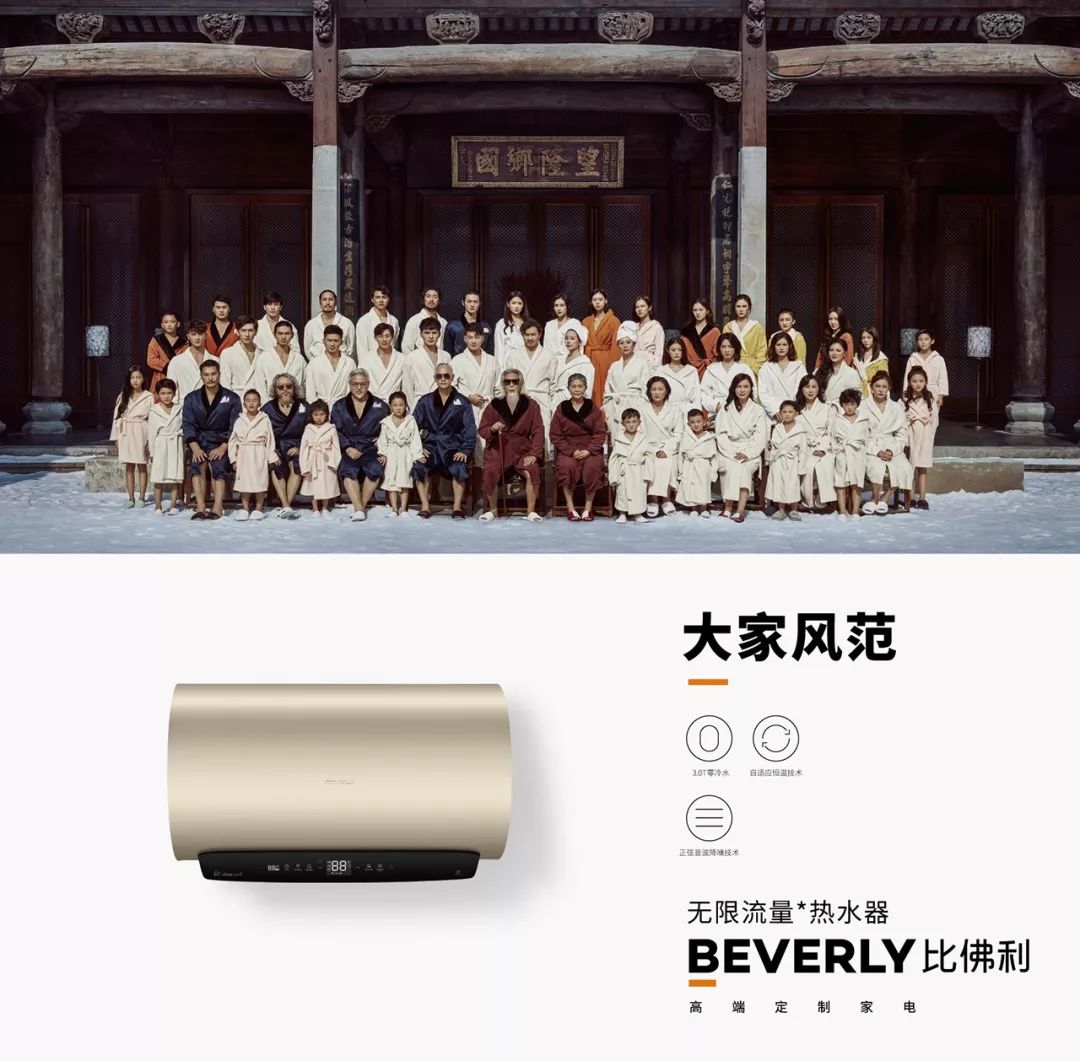 One is wearing a bathrobe
In this way, "everybody's style" is not only an advertising language, but also a creative container. It is scalable and can contain more ideas and products. On the one hand, for the follow-up dissemination to save various costs, on the other hand, it is constantly superimposed and rooted in this core concept.
▼
In fact, what I want to say through this case is that sometimes advertising doesn't need us to repeat it. Can let the familiar things in life, instead of us silent speech.
Use existing knowledge, not selling, to convey the core message of the product.
To give an inappropriate example, baldness is senior.
Programmers don't have to dwell on how old they are, they just take their hats off and it's all in words.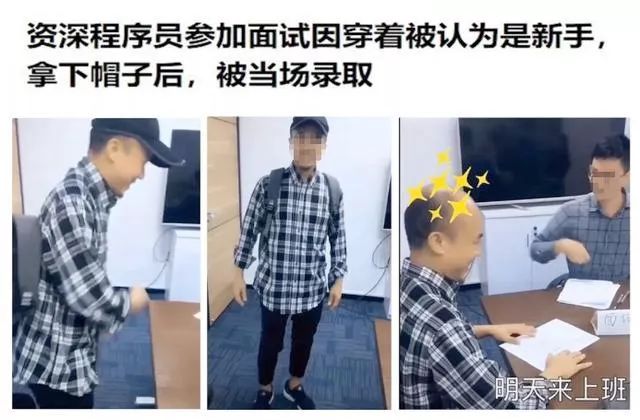 When it's better to go one step further and find some kind of tacit understanding with the reader, rather than spending a lot of money. Communication is smooth and communication goes away. That's the advanced way to open a 15-second ad.
Related reading:
This is the most retro ad I've ever seen

The article has been publishedModify.
---