Hungry, the new ad is blind! VISA is also going to join "Escape North to Guangzhou"? Marketing intelligence
The Marketing Intelligence section, produced exclusively by DoMarketing- a marketing think tank, dynamically provides the freshest, most creative, most dog-blooded, most spitting intelligence information in marketing, ten minutes a day, blowing open your marketing brain hole.
Poor reviews

1、Hungry, the new ad is blinding
Female temperament of boxers, pink-haired hipsters, nightclub hot girls, rock singers, suits and leather office workers, so fat pig flow mash-up wind, if you do not see the end, you can see this is hungry advertising, you know once hungry is not such a painting style. The launch of the new TVC on July 1st has been controversial.

DoMarketing - Marketing Think Tank Reviews:Let go of that young man, who says that young people must be crazy cool, rebellious and unusual, brands want to be younger, but do you really know young people? In fact, at the point of takeaway, we are more concerned about red envelopes and speed, to a takeaway platform to produce emotional dependence, a little hanging
Creative.

2, why is Jiang Xin not married, SK-II said so

Before "Life Without Limits" officially out of the street, SK-II also jointly Jiang Xin, Huang Wei filmed such an advertisement, two celebrities to the camera generous talk about their own view of marriage, time view, but also to those women because of age dare not insist on cheering: the timeline of life by their own, don't let time tie your life
DoMarketing - Marketing Think Tank Reviews: Compared to fancy skin care products, makeup, girls need more may be the brand of their own from the heart of the identity
3, VISA also want to join the "escape north to Guangzhou"?

How long have you not been traveling, how long have you not talked to another person, busy at work, do you still have time to enjoy a moment of beauty? VISA tells you that it's time to take a long vacation with your boss and go out for a walk before you get a chance to release it.

DoMarketing - Marketing Think Tank Reviews:Is the world hot, free to see
Industry.

4, malware has infected 14 million Android devices worldwide

Researchers at U.S. security software maker Check Point said Thursday that the latest variant of the malware CopyCat is beginning to spread around the world and has infected 14 million Android devices. The new virus, which profits from ROOT phones and hijacking apps, is said to have earned millions of dollars in fraudulent advertising revenue.
The malware is known to spread through five vulnerabilities, mainly in Android 5.0 or earlier, which were discovered and fixed more than two years ago. But if Android users download apps in a third-party app market, they're still vulnerable.
DoMarketing - Marketing Think Tank Reviews: You use the original "oil" to pay attention to

5, peoplePeople's Network Three Reviews "Glory of the King"
Yesterday, the People's Network once again issued a "live a good "mobile life" to promote healthy entertainment", four days of the third review of the hand tour "King's Glory." The article points out that from credit card consumption to mobile payment, from webcast to mobile games, from shared bikes to shared cars, from motor vehicle couriers to unmanned car couriers, whether it is changing, or relatively mature, all have experienced the "new - controversial - perfect" process. Not avoiding problems is the best way to solve them, and not covering up the flaws of new things to make mobile life better, which requires governments, societies, businesses and citizens to work together and move in the same direction.
DoMarketing - Marketing Think Tank Reviews: "Glory of the King" may be the worst "back pot man" in history
Big V
6, papi sauce as the branch papi community president
Yesterday, papi sauce issued a letter of appointment on Weibo, "I would like to hire papi sauce as the answer app 'papi community director', serve as 'no limited youth institute', as the chief insight officer." "Prior to that, the Monday delivery of papi sauce had been suspended for more than three weeks, sparking speculation that it would be switched. At present, the paid community of papi sauce has been online, its theme is "PAPI Unlimited Youth Institute", the fee is 99 yuan / half a year.
DoMarketing - Marketing Think Tank Reviews: So, isn't it time for papi sauce to reflect on why it's being targeted by "selling movies."
Comment at the end of the article, welcome to spit!!!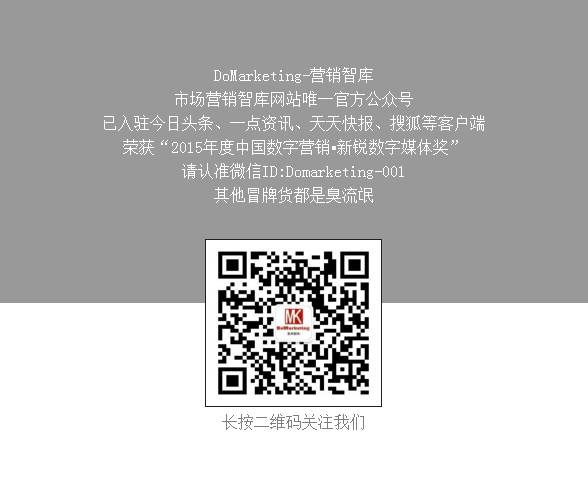 ---