Xue Qian made a film with a lot of love! 618 The most curved ads grow like this... Marketing intelligence
The Marketing Intelligence section, produced exclusively by DoMarketing- a marketing think tank, dynamically provides the freshest, most creative, most dog-blooded, most spitting intelligence information in marketing, ten minutes a day, blowing open your marketing brain hole.
Creative.
1, Xue Qian to Jin Li filmed a regional ad
Remember last week's cold drop KCOFFEE ad, less than a week, Xue Qian and then a new advertisement! This time, however, the advertiser is no longer the old owner of KFC, but the spokesman Jin Li. When Xue's book is a true reminiscing about his college past, and to you Amly up the four powerful features of Jinli mobile phone, do you buy or buy?!
DoMarketing - Marketing Think Tank Reviews:Not the same brand, the same style of painting, silly silly silly silly can not tell

2, 618 most curved ads: Haraz is flowing down, you told me to run?
What is the longest and longest road you have traveled, probably the way to reverse advertising: at first glance, you may think it's a sports ad; think about it later, it's the advertising agency and the customer tearing it up; and at the end of the day, you suddenly realize, oh oh, it's the boss's electric promotional blockbuster, and the boss said, to eat well, run two laps first

DoMarketing - Marketing Think Tank Reviews: This may also be the 618 shot of the most worthy ads, an ad Amly four advertisers

3, eat bubble noodles eat out of the fox fairy little sister, great, my house man!
What is the highest state of eating bubble noodles, winning the lottery, enjoying, filling your stomach? What's even more amazing is that the man from Japan told you from his own experience that he ate a beautiful little sister of fox fairy. When the fog of instant noodles hot soup blindfolded the glasses, fox fairy will appear, and then, singing and dancing began to pick you up - this is the new advertising of the day-clearing ramen, the brain hole opened is also very meal

DoMarketing - Marketing Think Tank Reviews:Advertising song magic, small editor also listened to it more than ten times
Industry.
4, MediaMath will join procter and gamble program buying camp 
Procter and Gamble announced that MediaMath will join its procedural buying camp to provide DSP services. Before that, Trade Desk and Neustar had been part of procter and gamble's procedural buying camp, with Neustat in charge of Procter and Gamble's data business and The Trade Desk serving DSPs.

This means that Procter and Gamble is trying to get multiple DSPs to share procedural buying responsibilities in order to continue the Hawkeye program. It also suggests that Procter and Gamble has re-programmed its advertising after seven years of working with AudienceScience. AudienceScience previously provided Procter and Gamble with a comprehensive global DMP and DSP. The contract will close on June 30, but the company confirmed bankruptcy administration and suspended its global operations on June 1.
DoMarketing - Marketing think tank Comments.:Procedural purchases are a trend, but more transparency is needed.

5. Chrome will start automatically blocking ads next year
Starting next year, Google Chrome will automatically block certain categories of ads. The new feature filters out ads deemed "unacceptable" by the trade association The Alliance for Better Ads. It is reported that the "Better Advertising Alliance" has identified four types of desktop ads and eight types of mobile advertising, said consumers are particularly tired of them, such as automatic audio video ads, occupy the entire screen countdown between ads and flashing animated mobile ads.
DoMarketing - Marketing think tank Comments.:The point is that your browser doesn't block junk ads, and users choose to block them themselves.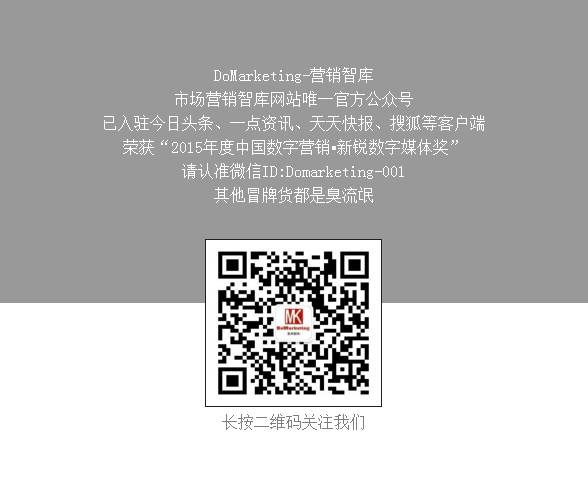 ---