Media Industry Intelligence . . WeChat image advertising system online
This column to the media industry to pass dynamic information, welcome to provide clues to information, welcome consultation and cooperation to jointly promote. Email us at: wumeilin@xudanei.com.

First, media information, industry dynamics
(1) WeChat image advertising system online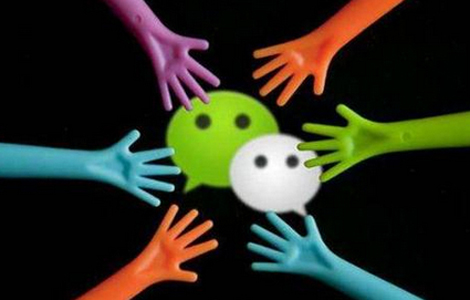 According to the Beijing Times, the reporter learned from Tencent that WeChat image ads were officially launched on August 12. Tencent's advertising system wide-ranging relevant people told reporters that WeChat advertising into the image era can enhance the performance of advertising, help to improve the effectiveness of advertising conversion, at the same time, advertisers can according to the characteristics of the product and material content to choose the most suitable form of delivery. For traffic owners (public operators), increased click-through rates will lead to more ad sharing.
(2) Microsoft Xiaoice will return to WeChat: new smart home features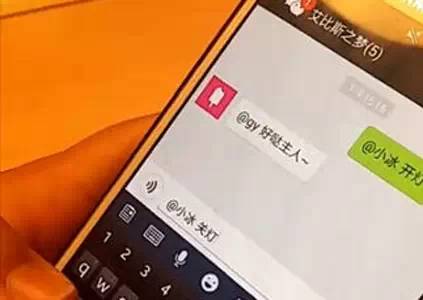 On August 12, a video about "Microsoft's Xiaoice" was posted online, according to Sina News. According to the 10-second video demo, Microsoft Xiaoice will be able to help users control the light switch. Microsoft (Asia) Internet Engineering Institute insiders confirmed that a new generation of Xiaoice robots will have this feature and will soon return to the WeChat platform. In addition to being able to chat automatically, Xiaoice robot will also have some user-friendly features. At present, the second generation of WeChat platform-based "Microsoft Xiaoice" is in the process of research and development, has not yet formally finalized the launch date.
(3) JD.com online "small silver ticket", Internet bill financial management into a new "scent"?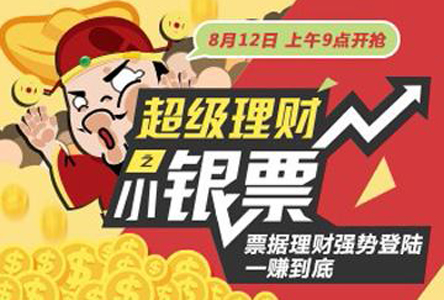 Yesterday, JD.com Financial launched a new financial products "small silver ticket", and this is after Ali, Suning Cloud Merchants and other platforms, another Internet platform to introduce bill wealth management products.
JD.com Financial related person-in-charge, "Small Silver Ticket" is JD.com Financial through cooperation with Shanghai Gold and Silver Cat Bill financial management platform, for JD.com users tailor-made bill guarantee financial products. Each product shall be mortgaged by the financing enterprise with a bank acceptance bill, as a guarantee for the realization of the creditor's rights, and the bank at maturity of the bill will unconditionally accept and protect the interests of the investors.
Specific process, users can log on to JD.com Financial Channel to subscribe to the "small silver ticket", the purchase amount is 100 yuan, and support the domestic mainstream bank savings card purchase, a single maximum purchase amount of 500,000 yuan, a single card a day up to 1 million yuan. When the "small silver ticket" expires, the capital and proceeds are returned to the user's savings card.
(4) CCTV host Wang Tao resigned, saying it had nothing to do with the pay cut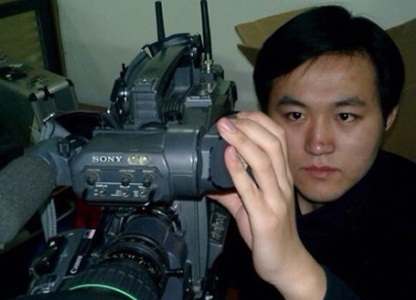 On the morning of August 12, Wang Tao, host of CCTV5's Laughing Sports, wrote on Weibo: "The submission of the last document means that I have officially left CCTV, which I have been with for 11 years." From now on, I really embarked on the road to entrepreneurship. Thanks to the sports channel for training me from an understanding graduate to a sports media person who dares to break into the world. There is my dream, not fully realized but no regrets. Goodbye, my youth there; In the afternoon, he retweeted the wishes of others and again left a message that "has nothing to do with the pay cut."
In the more than two years from 2012 to 2014, a number of presenters have left CCTV, including Cui Yongyuan, Li Wei, Bai Yansheng, Liu Jianhong and others.
(5) Microsoft's ultimatum to Nokia to lay off workers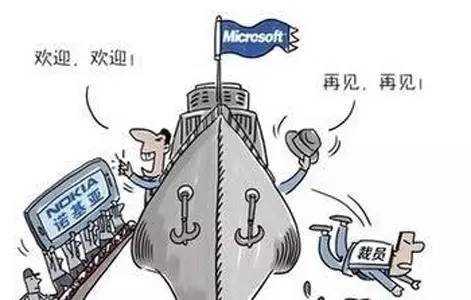 Microsoft is understood to have asked its laid-off Nokia employees to sign a "negotiated separation agreement" on August 22nd, or face unilateral forced redundancies. When he bought Nokia, Nokia's president, Elop, made it clear that the company would not lay off workers for a year, even if they were in accordance with "Nokia standards". But the "negotiated departure" standard is now much lower than the Nokia standard (N-5 or N-6).
(6) Google invested in the construction of the U.S.-Japan submarine fiber optic cable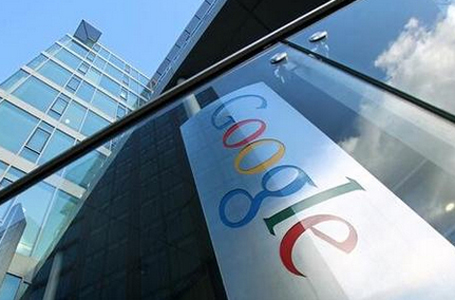 From hot air balloon WiFi to drones to space elevators, Google is now looking to the internet infrastructure: undersea fiber optic cables, according to First Financial Daily. A $300m Japan-US submarine cable across the Pacific ocean will be built by Google and a number of Asian telecom operators, including China Mobile and China Telecom. Japanese telecoms operator KDDI and Google announced the partnership this week. But yesterday, China Mobile and China Telecom did not respond.
(7) Cheetahs 30 million yuan to buy 22.2% of the shares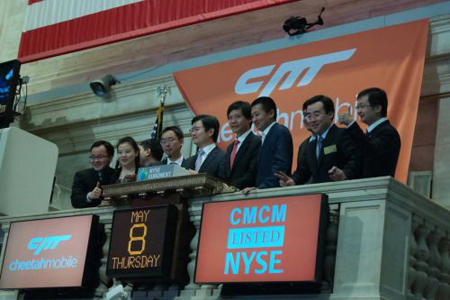 On August 12th Cheetah Mobile announced that it had signed a share purchase agreement with Tencent subsidiary Beijing Palm Star Technology Co., Ltd. Under the agreement, Cheetah Mobile will buy a further 22.2 percent of its shares from Magic Show Technologies for 30 million yuan in cash. After the deal is completed, Cheetah Mobile will take a 50.5 per cent stake in Magic Show Technologies and become a controlling shareholder.
Second, personnel recruitment, major projects
(1) Caijing magazine's investigation team hires people
Caijing magazine's research team, young don't worry, experience is not a problem, passion, news enthusiasm, reliable children's shoes to the bowl:
Economic, accounting, securities or legal background is preferred;
Have a passion for news, committed to the work of news investigation;
Obsessive original exclusive reporting;
Interested in sending a resume, caijingfazhi@gmail to the website.com;
(2) Simon doesn't secretly resign from entrepreneurship recruitment
Simon is not dark: I have resigned from Nandu Weekly, now do a cultural communication company. Seek like-like, like-for-like people to start a business together. Education is unlimited, gender is unlimited, work experience is unlimited, self-confessed talent, martial arts and martial arts are preferred. If you are a dreamer and need space, please contact me at 56958231@qq.com, creative planning, marketing and other positions waiting for you. Work in Guangzhou, do not need to punch, income interview.
(3) China Newsweek Media Commissioner
For resumes, please hr_inewsweek@chinanews.com.cn
(4) People's Daily overseas network recruitment finance editor-in-chief, director
Recruitment: Editor-in-Chief of Finance Channel, Editor of Finance Channel, Community Editor, Social Platform Editor, Compilation of Foreign Media News, Director of Overseas Study (Immigration) Services, Director of Overseas Investment (Real Estate) Services Project, Overseas Development Manager, Senior Planning Manager, Web Front End Development Engineer, Mediated Public Relations Manager, Event Execution, Andy Planning
How to apply: Please send the Word version of your resume and photos to the following mailbox: (please indicate the position and candidate's name in the title of the email) hww-zhaopin@haiwainet.cn
This network recruitment does not accept telephone calls and visits.
(5) Youku Information Center recruitment
Youku Information Center, responsible for the program publicity material design, web page thematic picture design, video promotional map production, front-end production
Job requirements: undergraduate and above;
The resume is sent hanbei@youku.com title indicating recruitment.
Soy four students can first practice graduation directly.
(6) Heilongjiang Morning Post recruits 2 editors
This newspaper recruits 2 editors
Requirements: male, undergraduate education, good writing skills, good health, can work the night shift, have news editing work experience is preferred.
Interested parties are asked to hljcbrs@163.com.
Finishing: Wu Meilin, Tang Lu
---