Media intelligence , real estate car advertising fell by 40% , what should be taken to save the newspaper ?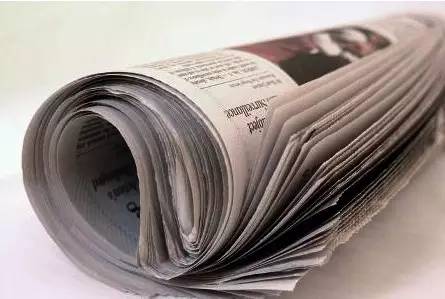 Recently, china Advertising Association press branch and CCTV Market Research (CTR) media intelligence news released "January-May 2015 China Newspaper Advertising Market Analysis Report." The report showed that from January to May, traditional media advertising fell by 5.8%, radio and television media narrowed the decline, print media decline expanded, including newspaper advertising fell to 32%. Yao Lin, a senior consultant at CCTV Market Research, said 5.8 percent reflected the overall decline in traditional media advertising in 2015, while 32 percent reflected the grim situation facing newspaper advertising.
From January to May, the growth rate of traditional media advertising market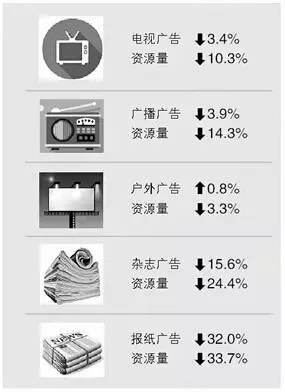 From January to May 2015, the decline in advertising in traditional media remained at 5.8%. From all media, except for a slight increase in outdoor advertising, other media are declining.
January to May newspaper advertising in the main industries

As for newspapers, there has been no change in the overall decline in the major advertising industries. Resources fell 33.7 per cent, with advertising falling to 32.0 per cent from 29.5 per cent in the first quarter, the lowest level since newspaper advertising entered the decline in 2012. Among them, real estate fell 44.5 per cent, commercial retailing fell 31.8 per cent, entertainment and leisure fell 16.5 per cent, transport (cars) fell 45.5 per cent, the financial sector fell 7.9 per cent, healthcare fell 11.8 per cent and postal and telecommunications fell 28.1 per cent.
Of particular concern is the sharp decline in traditional major industries such as real estate, commercial retailing and automobiles, which have led to a significant change in the composition of newspaper advertising, with concentrations in the first three sectors falling to 50.5 per cent. Among them, the real estate sector accounted for 25.5%, commercial retailing fell to 16.5%, entertainment and leisure accounted for 8.5%, other industries the highest proportion did not exceed 6%.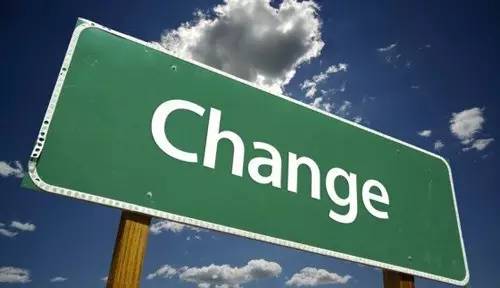 Analysis.
The focus of newspaper transformation should be on the mobile Internet
"May has always been the off-season for newspaper advertising, but the industry's hard-to-find bright spots suggest that the newspaper's advertising operations have reached a 'critical moment'." Yao Lin, a senior adviser on market research at CCTV, said. "In today's environment, news paper-based positions are hard to hold, and newspapers must find new ways to survive through transformation and integration."
Yao Lin believes that the direction and focus of newspaper transformation is mobile Internet and mobile phones, newspapers must do their own APP, WeChat, new media. But content alone is not enough, it must be "content plus service".
Liang Qinjian, director of the press branch of the China Advertising Association, also talked about mobile Internet-based services - newspapers should change from "passive to active", learn to think differently, make good use of big data, and tailor products and services to their needs. If the institutional mechanism remains unchanged, the mode of production remains unchanged, and the talent structure remains unchanged, it will not work as if it were dancing on the tip of a knife and an axe under a bed. Liang Qinjian believes that at present, most newspapers are not adequately prepared for the transformation, it is difficult to adapt to the current environment.
Instance.
1. Read about the transformation of new media
Read is a news life magazine owned by Reading Media, once known as "the most Internet-minded magazine of the day", which was suspended in February 2015. Before the suspension of publication, 60% of the revenue from reading in animation video, 30% in new media and media services, paper magazines as backward productivity was abandoned by the media strategy, thus transforming into a mobile Internet-based media organization. After they stopped publishing paper magazines, they created products such as reading videos, reading encyclodedi, and reading new media.
2. Nandu has developed a sideline business for e-commerce
In addition to reading the channel transformation from traditional media to new media, integrating resources to develop "sideline" is also a way. On July 20, Nandu reported the "cross-border" real estate industry, launched the first home purchase rebate mobile platform "all hui", the O2O platform on the WeChat platform, app client will also be launched in the near future. According to the introduction, All hui to the Southern Metropolis Daily Media Camp as a support to maintain daily close communication and cooperation with developers, is a cross-border integration, distribution agents, home purchase rebates, custom housing and data analysis as one of the links of the real estate cross-border sales mobile Internet platform.

Pay attention to the media network WeChat with us "focus on the media change, analysis of the media clouds"!
---