UC officially publishes subscription number, exclusive to 100% of advertising revenue New list intelligence
Seven illegal public numbers in Inner Mongolia were shut down
Recently, the Inner Mongolia Network Office found that "say Inner Mongolia" "Inner Mongolia Voice" "Inner Mongolia Microvision" "Huo City Impression" "Inner Mongolia hot event" "Huo City Blast Station" and "Hohhot Life Entertainment Circle" these 7 WeChat public accounts in the operation management and release of content there are serious irregularities, decided to the above 7 accounts to be permanently closed.
The relevant person in charge of the Inner Mongolia Network Information Office said that WeChat Public must abide by relevant laws and regulations and adhere to the "seven bottom lines", take the initiative to carry forward the main theme, transfer positive energy, and jointly create a clear network space.
WeChat launched the iPhone version of the Public Number Back Office Management App
Last night, some active self-media people in the background of their respective accounts received the public platform iPhone version of the internal test invitation, the main functions are, can quickly view and reply to fan messages, messages and appreciation, new mass postings, view mass history and today's data, and most importantly, can also write pictures on the phone.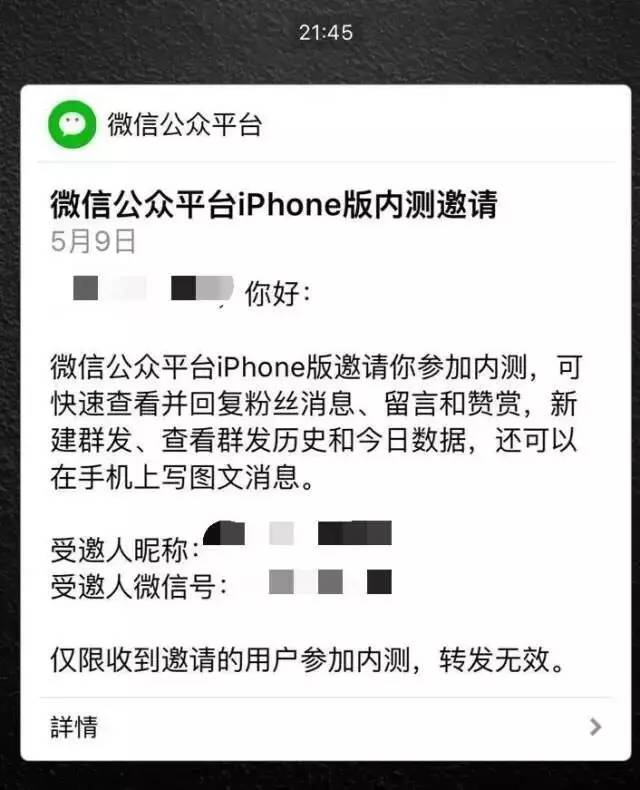 For now, the app is still in the internal testing phase.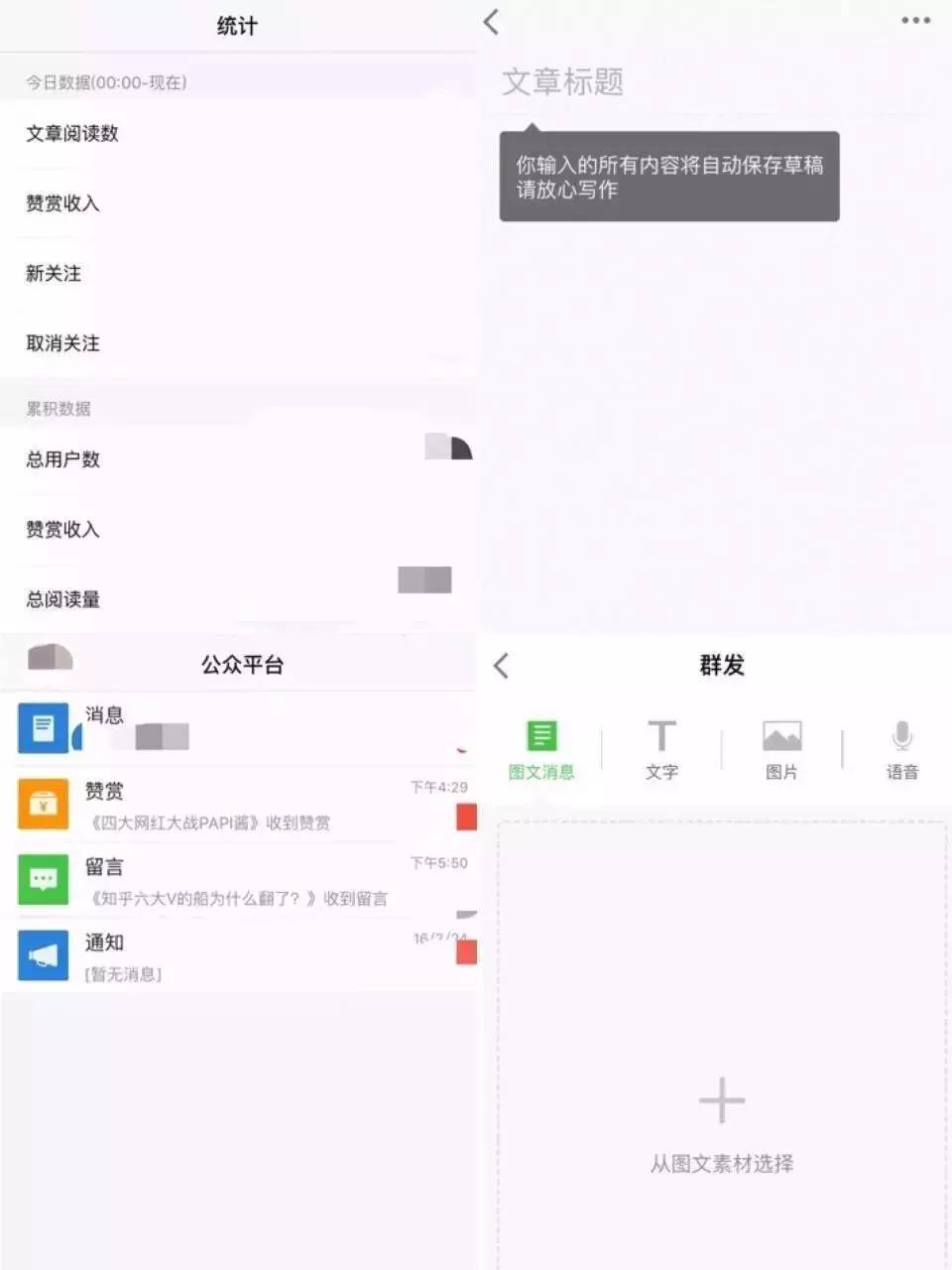 UC officially publishes subscription numbers with 100% exclusive advertising revenue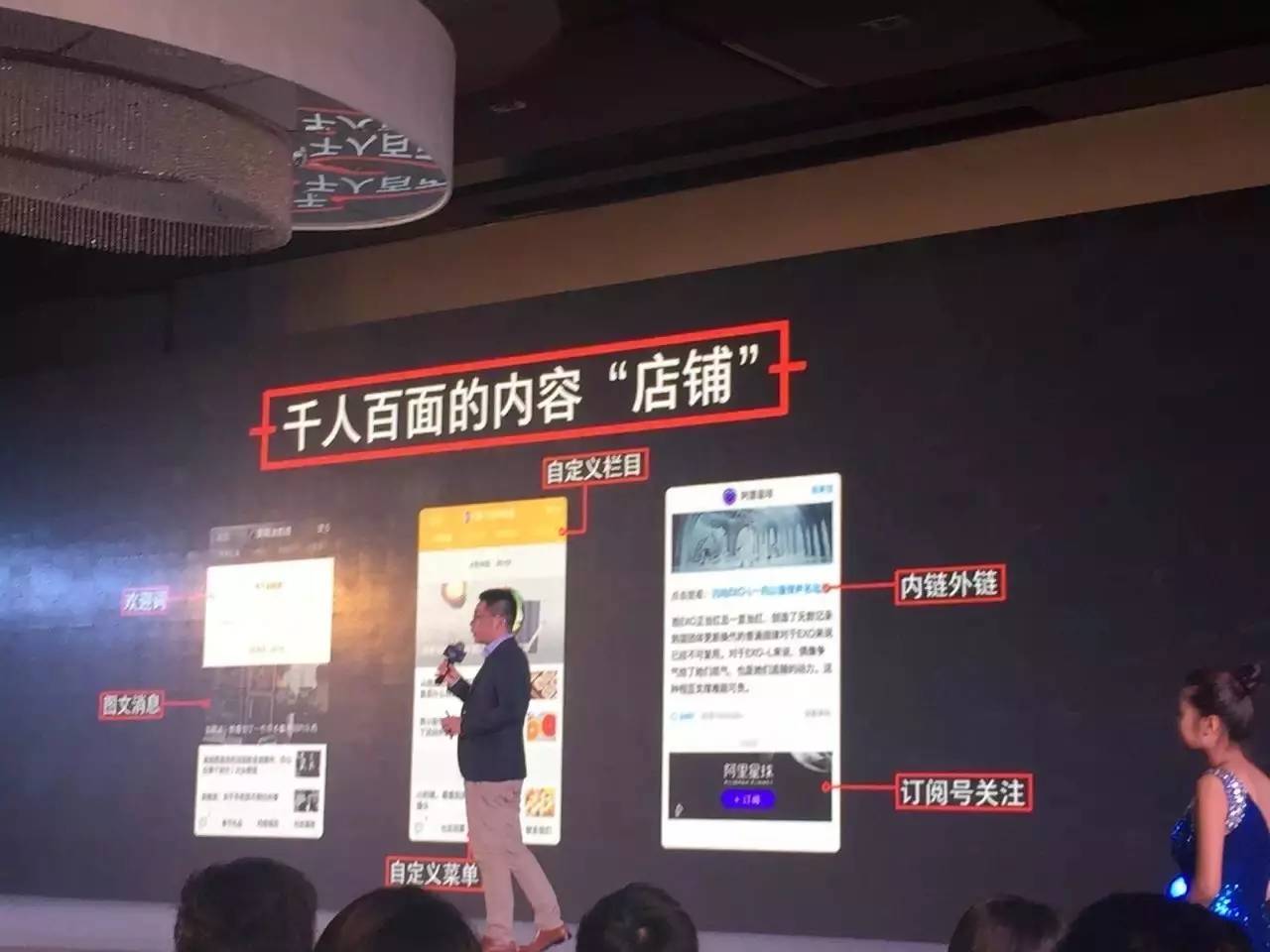 Today, UC Browser officially released UC subscription number, Ali Mobile Business Group President Yu Yongfu pointed out that UC subscription number is the first step in UC's landing "empowerment media" program, UC will be committed to promoting content providers to content service providers, so that the media like Tmall brand merchants have their own "content stores." At the same time, UC subscription number will also enjoy 100% of the proceeds of self-advertising, will also open Ali mother, Huichuan promotional resources, free connection between supply and demand at both ends.
With regard to the original protection, it is understood that if plagiarism is found in the UC system, it will be completely off-line or blocked, and the original article will be the original site diversion protection.
Li Xiang is president of 360 Entertainment, responsible for creating 360 entertainment content
On May 9, a 360 company personnel appointment email showed that li Xiang, a well-known host, was officially appointed president of 360 Entertainment, responsible for the integration of the overall entertainment resources, 360 entertainment content to support the 360 company's business accelerated development. At this point, Li Xiang joined 360 company rumors have been officially confirmed.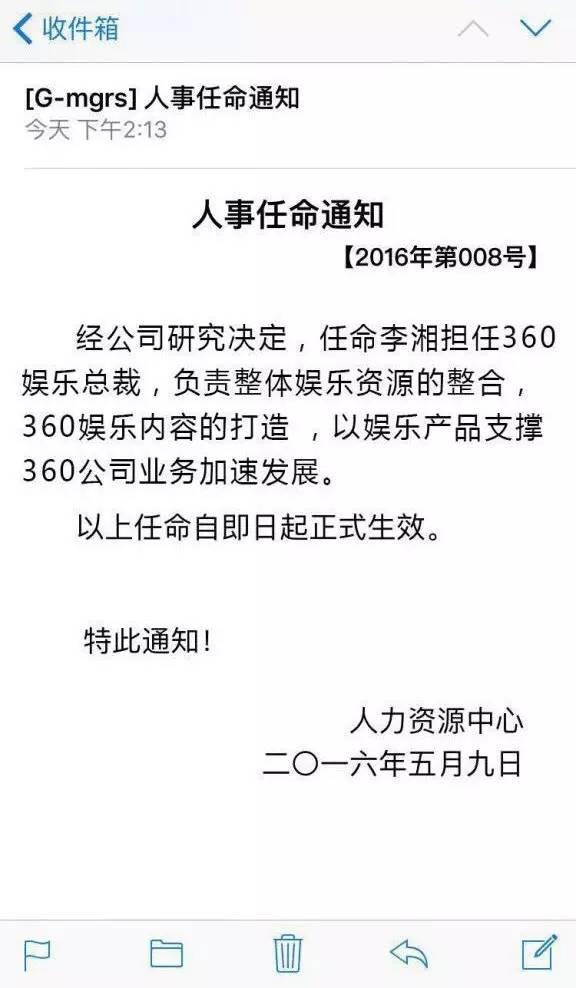 Earlier, it was reported that Li Xiang will join Qihoo 360, serving as vice president and chief content officer, in charge of 360 film and television and related content business. The 360 company through the appointment of personnel officially confirmed That Li Xiang joined 360, marking the formal expansion of the 360 entertainment layout.
Mimimon's new book is available for pre-sale in 4 hours
On May 5th, at 8 p.m., the new book of Mimi Meng, a media and national inspirational female writer, "I Love this utilitarian world", was pre-sold online.
The book is Mimimon's fourth book and a selection of her nearly two-year-old articles, which include not only "How to Stay Happy in this Fucking World?" "The so-called emotional security high, is to know how to speak well" "Slut: Why should I help you?! Why are we fighting like this? Yes, I prefer to work myself and other friends in the circle of friends often appear in the screen bully burst, but also added a number of exclusive articles. Pre-sale subscribers will receive an autographed book.
It is understood that 1283 copies were sold in just one minute that night, and 51,678 copies were sold in just four hours as of 12pm.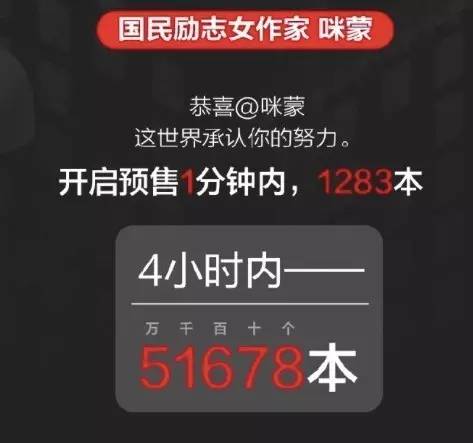 Local category large "eat, drink and play IN Guangzhou" fans exceeded 1 million
Today, the new list index as high as 894.8 local category large "eat, drink and play IN Guangzhou" backstage fans exceeded 1 million, successfully joined the million fan club.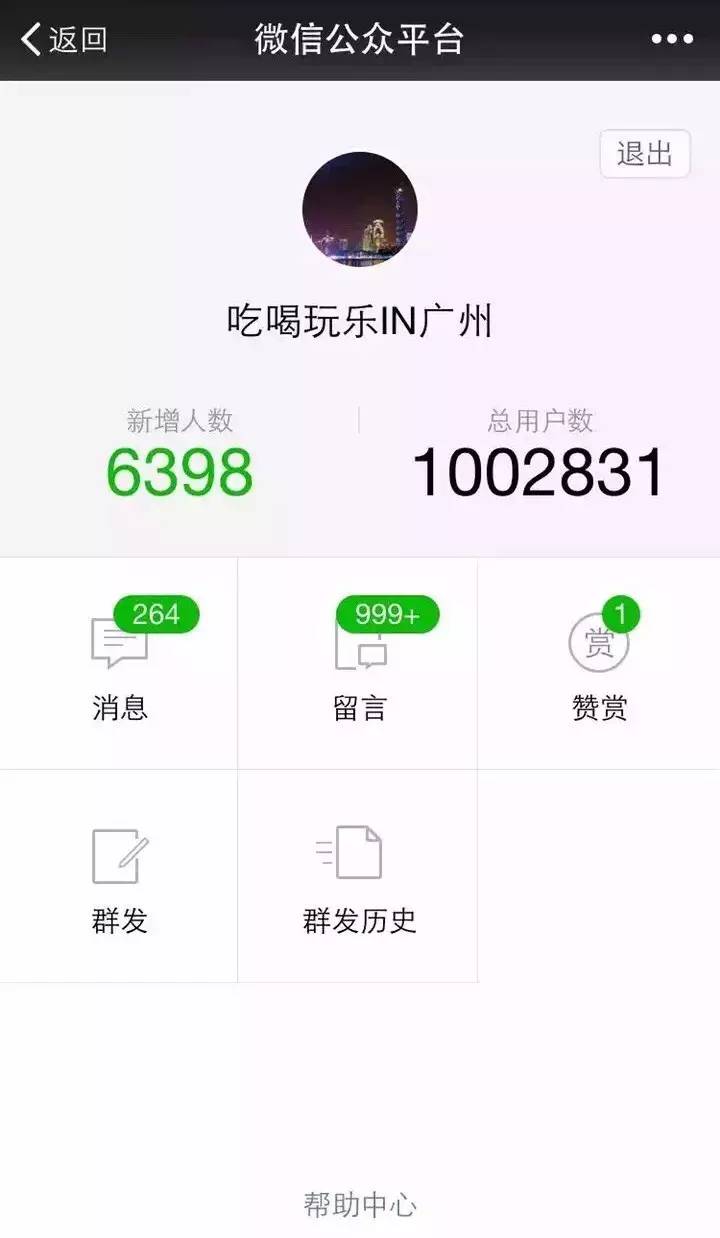 This month the public number "Finance First Classroom" also announced that the number of fans exceeded 1 million.

- The End -
The above is published using the New List Editor. New list editor, multi-platform one-click distribution, mass online picture search, big data to help you understand "what's worth writing", rich style center, may be the best editor in China.
| New List Hot Texts . .
Millions of fans | Baidu Putian Department | There's more than that
Kung Fu Finance | PGC video report | Sit-in college
generation certification | God keso | Papi sauce auction
Net-a-Go | Comment area net red | Zuo Zhijian
 Net-a-Go report | 57 cases of financing | cottage number 
 White. | Papi sauce | Short video air port 
 QQ million fans | Investment.Pomegranate mother-in-law | Pomegranate said 
 Feature big movies | Video from media | Situation analysis
 Politics first | A hundred thousand likes | Headline bonus 
 Local number operation | Investment perspective | Star no
 The sale of the public name | Lu Yu has an appointment | The pit of management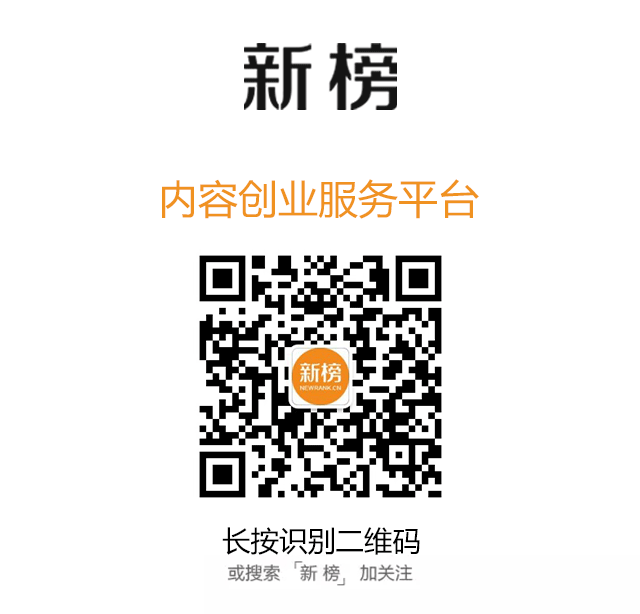 ---