How to use advertising intelligence, WeChat fission, traffic pool, jitter to bring user growth?
With less than a month left in 2018, the weather is getting colder, and even the news of corporate layoffs is deafening.
According to incomplete statistics,From June to early July 2018, 108 P2P platforms exploded, and the wave of layoffs took place in the mutual gold sector.
In August, the United States group, pull the hook out of the layoff information;
In October, Ali, JD.com and other companies "shrink" to varying degrees;……. 
In fact, the layoff of any generation will face, but the development of the Internet let us know more about the world around us, know more people's hardships, but also know that more people get high returns, high growth.
For example, Xiaomi mobile phone shake sound certification enterprise number, short video content is mostly to product features, highlights for the creative fundamental, such as June 1 Children's Day, all choose Xiaomi mobile phone icon, retain jitter icon to play snake-eating ... There are girls open Xiaomi photo video function recorded a video, etc. , the number of fans has reached more than 2 million.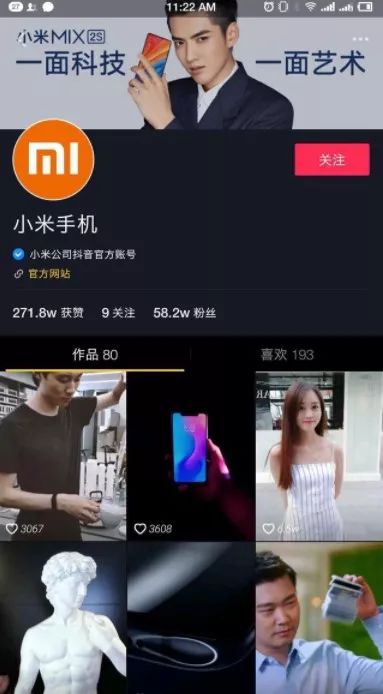 In March 2018, the launch of the New World Phase Marketing Course, the price per 10,000 people increased by 5 yuan, the result of the number of participants turned to 100,000, not only did not spend a penny to complete the promotion of the New World Phase Reading Club app, but also won millions of revenue.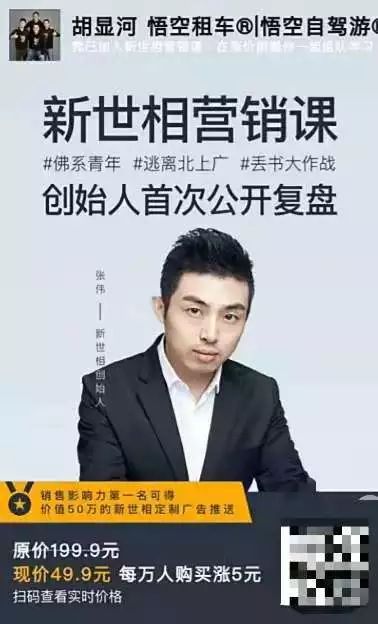 In April, the coffee campaign entered a climax, even coffee in the small program on-line "1 yuan new product group" function, a day to win 5 million pv, 3 hours to a month of raw materials inventory consumption, only temporarily offline.
According to statistics, 80% of the company's users have the habit of sharing bags, each bag has an average of more than 15 customers to receive.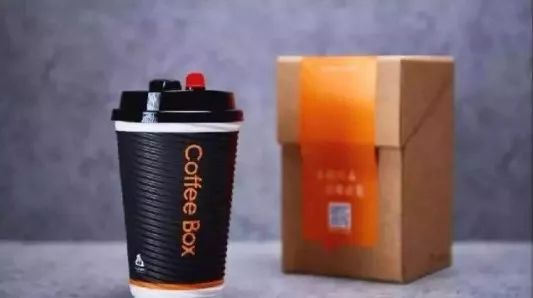 Others are looking at how much it costs to get a user, and how much money they make to get a user.
We're all talking about the internet's second-half dividend disappearing, but how did they keep growing?
Standing in the air of traffic, aunt those things to growth as a starting point, from different angles of deep analysis of industry data, and constantly explore practical new methods, analysis of the advantages and disadvantages of the flow pool, looking for new modes of traffic growth, to help more operators low-cost, efficient access, fission, retention, transformation of users.
Auntie's things are opened together with App Growing.How to use advertising intelligence, WeChat fission, traffic pool, jitter to bring user growth"Nanjing offline salon, invited industry experts to share cases, exchange experience, with you to explore users, traffic growth new methods.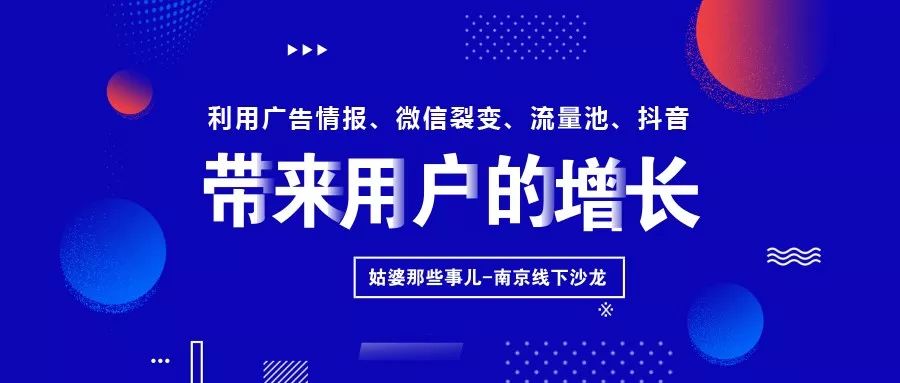 Feng Wei . .   Share topics: How to drive user growth with ad intelligence
There is the Director of Rice Technology Data Products, App Growing Product Head
Responsible for the "App Growing" product structure from 0 to 1 under the Rice Marketing Cloud, and was responsible for product development with metered points wall and interactive advertising in the million level of daily activation.
 App Growing currently covers Tencent social advertising, today's headlines, Baidu streaming and other 40-plus traffic channels of ad data tracking, is the leading advertising intelligence analysis platform.

Zhang Dongqing   Share the theme: WeChat Eco User Fission
Small fission founder, WeChat eco-user fission growth expert
Former Huawei account manager, China online research and research guidance brand research and development products operations partner
Everyone is a product manager columnist
Get millions of precision users from 0 in 6 months
0 cost 4 days to acquire 100,000 blockchain users
Deep-ploughed fission powder operation, a number of business operations consultants
Create subscription number fission powder, customer service number fission powder, small program fission get customer growth play
Week sleeves 谞 . .   Share the theme: "The catfish" in the traffic pool
Head of Content Operations, Car Treasure Market Center
Home-made audio programs have become the highest conversion rate of car treasure traffic channels
The shake-up event broke 1 billion plays in 3 days
FM's home-made programs have more than 10 million broadcasts
Good at "playing" extreme challenge games with various content platforms
Old Korean head   Share the theme: Business opportunities in the era of jitter dividends
Rhinoceros Technology CEO, chestnut association co-founder, Suning Qingtron College start-up mentor, originally came to life network new media manager, shake sound matrix fans 2 million, shake sound fans 50 days broke 1 million, operating the knowledge-paying course "New Media Editor" "Shake Sound Course" "Community Operations" more than 30,000 people to learn.
2w plus personal WeChat friends, new media editing classes and jitter training camp is full all year year old, single student shake sound matrix fans more than 3 million community operations experts.
Hosted two China Content Ecological Summit, new media big curry, Nanjing's first internet red summit forum, Zijin big curry and other conferences, the field is 700 people, the influence covers the whole country
"Yiya Club" is the "Jiangsu EMBA-MBA Club" under the high-end member club, is the EMBA-MBA alumni and the outside world link interaction platform, "Yiya School" is "YiYa Club" offline learning and communication space.
The humanistic background is enhanced, the thinking horizon is expanded, and the third space of the circle layer is.
Target members: entrepreneurs, middle and senior managers, full-time wives, middle-class white-collar workers, literary and artistic youth.
Check-in from 13:00 to 13:30
13:30-13:50 Host Opening - Breaking ice
14:00~14:50    Mr. Feng Wei  (AG)
15:00-15:50 Old Hantou teacher  (Chestnut Guild)
16:00-16:10 Principal Zhu Haifeng shares(Yiya School)
16:10-16:20 Interactive and Sweepstakes
16:20-17:00 Mr. Zhang Dongqing  (Small fission)
17:00-17:40 Cuff 谞 teacher  (Car Treasure)
17:40-18:00 Free Exchange - End
1. How to use advertising intelligence to drive user growth
2. How to use WeChat low-cost, high-efficiency access, fission, retention, transformation of users
3. How to pick the right traffic pool to bring user growth
4. How to use jitter to bring traffic to the enterprise
1, can get aunt's exclusive mouse pad
2, can obtain 7 days of small fission fission system trial rights
3, can get the value of 1200 yuan orthopaedic push card
What you need to know to register
1) Time and place
 2018.12.22 Saturday (13:00-18:00)
 The 13th floor of the International Trade Center at 9 Shandong Road, Xuanwu District, Nanjing, ---- is also elegantWoman.School. 
  Ride.Metro Line 1, Line 2, 50 meters from the 7th gate of the New Street Pass subway station, Deji SquareNext doorBank of China next door      
2) This registration uses the event line platform as the exclusive registration platform. This registration fee is 30 yuan / person, 50 yuan / two people.
Because the registration fee is not used for commercial income, just to ensure the rate of entry, so interested in the event of small partners please register as early as possible, so as not to be ticketless.
3) This event limit of 150 users, you can scan the next QR code to register.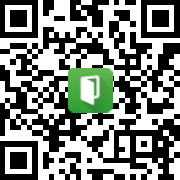 Registration success or want to carry out registration consultation of small partners, you can add staff - Good Xiaoxuan's WeChat communication, we have set up an official community for the Nanjing Salon activities, welcome to add.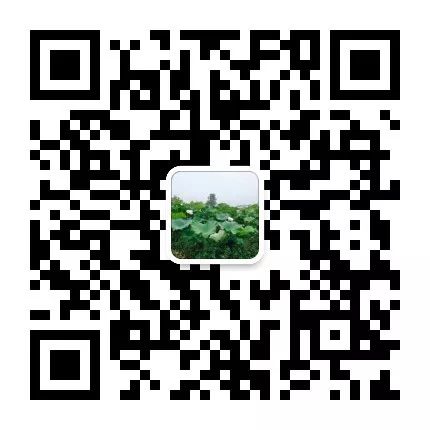 Organizer: Aunt those things, chestnut guild

Co-sponsor:App Growing    
Co-organizing:
Ya Women's School, Qingtronbang, Magic Gold, Friends,Ningzhe Network,Nanjing Planners, HR Growth Association, Bailian League
Exclusive registration platform: Event line
Partners: small fission, car treasure
———— / END / ————
Editor: GoodGpxms014
Author:Good.Gpxms014
Hello everyone, I'm a good little sister-in-one
Welcome to Nanjing offline salon activities!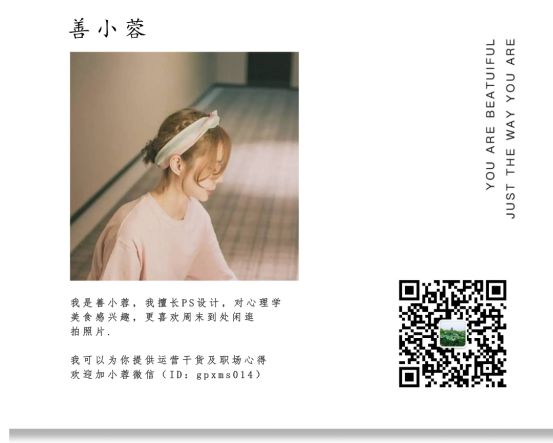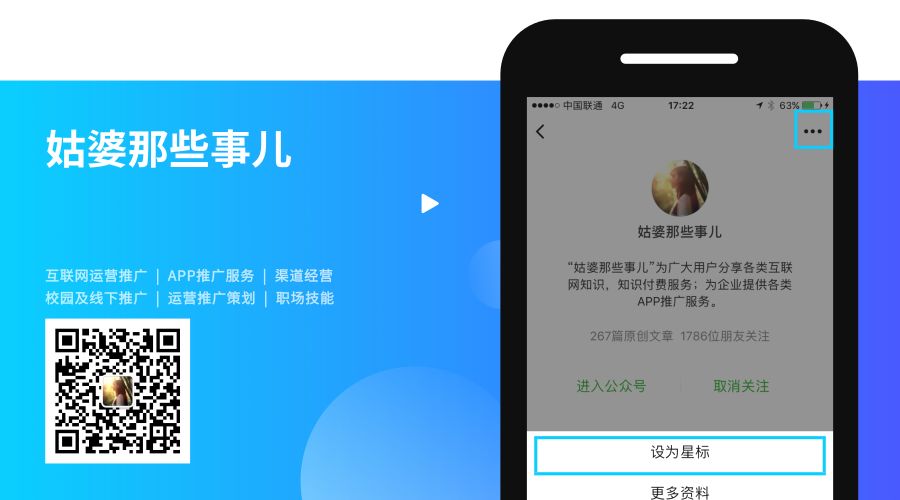 ---