How should streaming ads fight when Facebook enters China? Attached optimization cheats

SEM and information flow practitioners learn to communicate with groups
Group / Course Consultation:aiqijun14
Business Cooperation and Contributions:aiqijun27
Source: Advertising House of Cards

ID:MarketingCards
Write "nonsense" on the front:
The hottest news in the internet sphere these day has been Facebook's rumoured entry into China, pictured: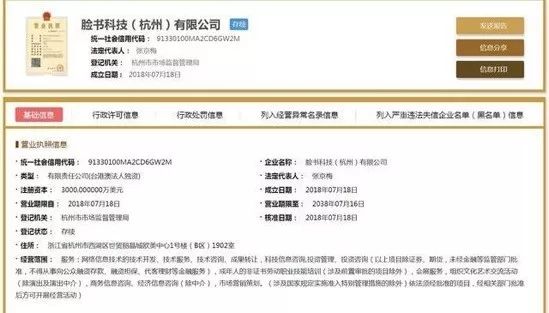 And according to Jianghu reliable news analysis said:

Facebook authorized a Chinese company in May to launch a photo-sharing app called ColorEd Balloons. Colored balloons are online sharing albums between friends and family, and you can organize photos and videos on your phone by time, place, and person.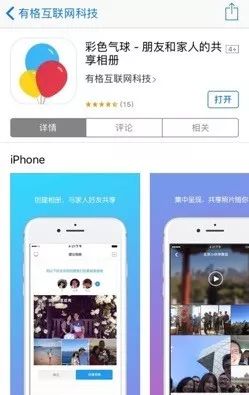 Brothers familiar with overseas marketing should know that this TMD is Moments!

It's just that in Moments, users can share photos or videos on Facebook, but in color balloons, the sharing scene is replaced by WeChat.
Based on the "color balloon" thing, Facebook enters China and we can draw two conclusions:
1, the function of the product and even interface design should not have a big change;
2, for the "previous generation" WeChat will be fully respected, WeChat's Internet weight will be further strengthened.
All of the above are guesses, wrong and don't blame me! It's just that generally it's not wrong!
SoHow will the marketing market change?Let's take itFor example, medical orthopaedic oral dentistry:
1, Facebook as a new traffic dividend advantage will be quickly highlighted;
2, the original medical orthopaedic oral dental department 6 marketing channels theoretically will not produce major changes(pictured)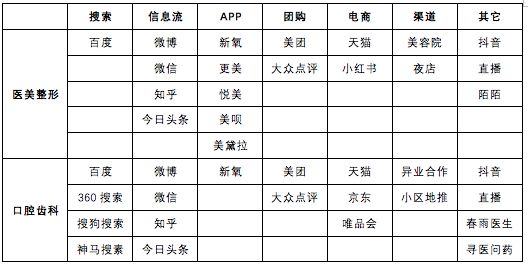 Facekook has a lot more tweets about medics and plastic dentistry(No way, it's really a lot like some aspects of Weibo))
TodayLet's take a look at how Facebook's marketing is doing.
Or what's the difference between Faceook and Weibo?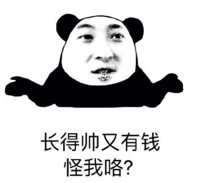 Users who were familiar with Renren at the time knew it(That's what "know" means), SNS is basically made up of several modules, including common ones:
1, personal page, business page: text, pictures, videos, share, like, follow.
2, interest groups, activities
3, location
4, the application program, you can also understand as "small program"
5, games, movies, merchandise sales;
6, recruitment, collection
7, search
8、Messenger
9, other...

But Facebook, by contrast, is a "hyperlink" that connects everything(The word "hyperlink" was invented by Zhang Xiaolong, but it wasn't invented by him.)。 For Facebook, the so-called "core asset" is the user, and everything revolves around the "user service".

Facebook's ecological logic:
Facekook's marketing is a unique user base at every step of the way.
For example, in the domestic "net red circle" is very famous "Ins"
For example, in the domestic "eat chicken ring" is very famous "Fb one-click landing"
For example, in the domestic "nightclub circle" is very famous for "burning after reading"
And, of course, there are other...
The human difference between Facebook's overseas edition and China's Weibo
1, the user real name system;I know you think it is a joke, but the "net name" this thing is really only Chinese only, in the final analysis or the old beauty of the vast number of people really can not commit;
2, real friends;I know you also think this is a joke, although the crooked nuts also have KOL, but the crooked nuts do not understand my empire people this crazy powdering / crazy whitewashing behavior;
3, no hot topics, no hot topics, no hot topics;Say the important thing three times!
Of course, after entering my big country, it is estimated that all but the third one will change. Facebook, which will be more in line with the socialist human values with Chinese characteristics in the new era.
Where did I get so much crap!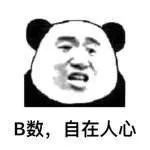 Facebook's marketing ecological logic
I know you care about this:
1, page operation
Similar to the super "public number", including content, pictures, video sharing, etc., pictured: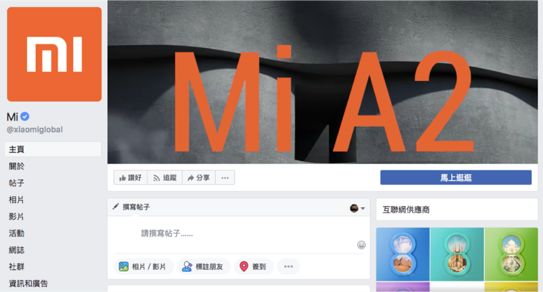 2, community fans

Popularly enough, it's about how many "fans" there are, except that its "fans" come from "likes" and can subscribe to the official content of this "page" to post;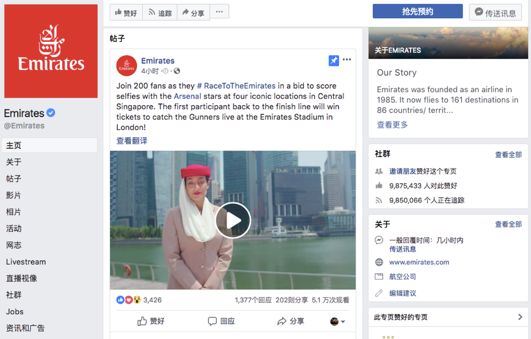 One of the things that's particularly interesting about Facebook is that it's more focused on "friends" like it! Of course, you can also view word-of-mouth through "location", followed by!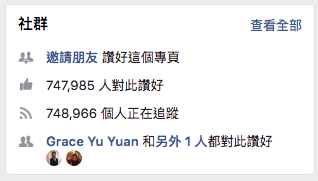 "Like good" in your own page by default can not find the entrance, which is different from "Weibo" follow!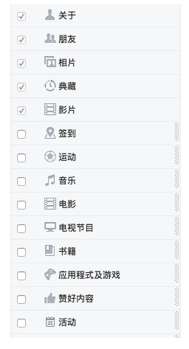 At the same time, "like" can also cancel the "subscription" later,The popular explanation is to focus only on the account but not push the account to post information, which is not consistent with Weibo.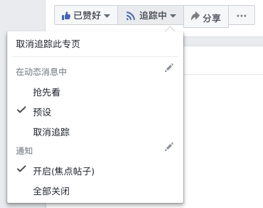 Block the page, this is really black!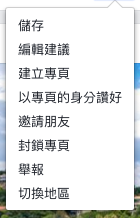 3, e-commerce button

You can do "flow" with a button, but there are fewer buttons, and the most important thing right is the right button. From past experience, are linked brands "e-commerce official website", the details can refer to the major domestic and international airlines Facebook page.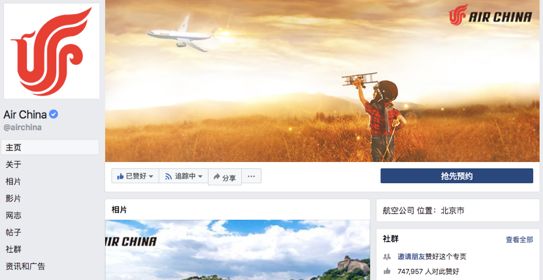 You can also stream through content, which is consistent with Weibo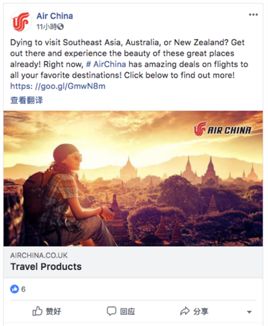 Store activities are more targeted for users of offline brick-and-mortar stores

Of course, you need to have enough "store accounts" because that means more labor costs.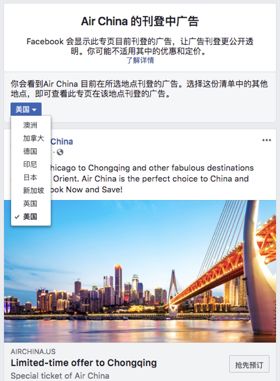 4, send a message

It's actually "consultation."(Hidden)Needless to say, electric trademark matching.
Just can't play all kinds of bounce windows, you know.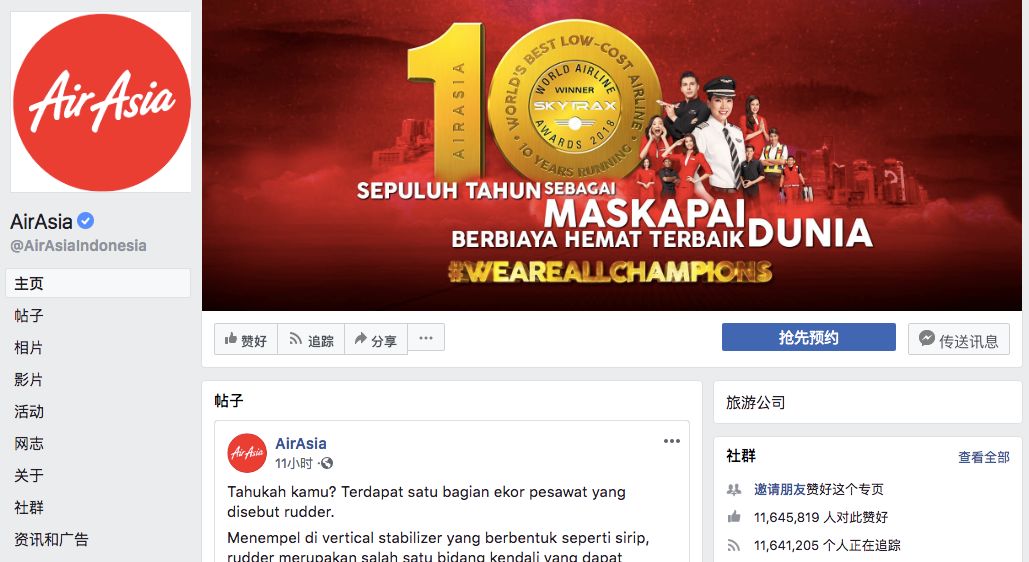 5, interchange links

Officially, it's called "this page likes the page." Just the pro-test flow is limited, no big egg use, but there is always better than no, at least from the SEO point of view is so.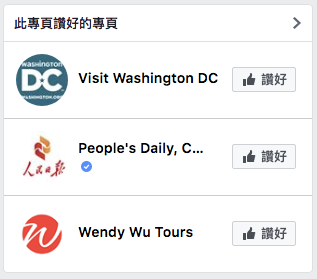 6, group community
This is consistent with Renren, the importance of self-evident! The domestic game is very mature. It's also a "social dividend" for Facebook Page traffic growth in the future.

7, the location of word-of-mouth
This extends the new logic that "location marking" is more of a "popular review" for the department of medical plastic dentistry, in other words, it is best not to have "negative" because it is easy to "spread". 
After half a day,It's just, how did the fans get here? No fans are blind?
Advertising.
Search/content
Group.
Just these three! Content search need not say, the basic logic is also aroundKeyword Association, Number of Shares, Publishing Time, Number of CommentsThe weighted development of the four dimensions, especially the weight of "sharing" is how important, have done a little SEO students understand, here do not do too much elaboration.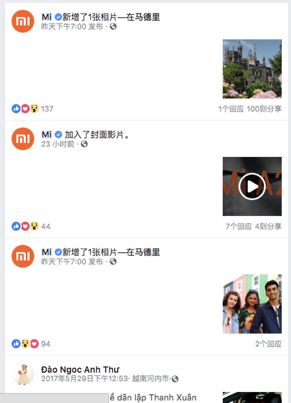 Groups can be found in various forum operations:


Highlight what's interesting about Facebook ads
1, advertising system from the beginning to establish the importance of "targeting",This is not the same as any domestic media that first put on the "brand". The second of these,Promote your Page,It is also the most important feature for the new Page, "Pull Powder".
2, of course, can also not promote the "page", from person to person, the principle is much the same.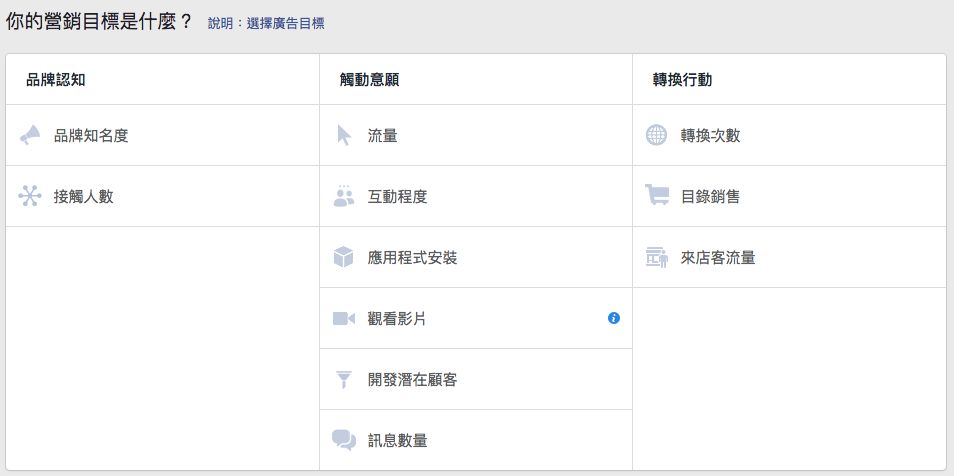 3, the advertising system is also to go to the "bidding model",So do "bidding" students have a new direction of struggle

4, the advertising system will be through the physical label of the crowd as the basic dimension of delivery,Includes common Age, Gender, Port, Interest, Behavior, and more!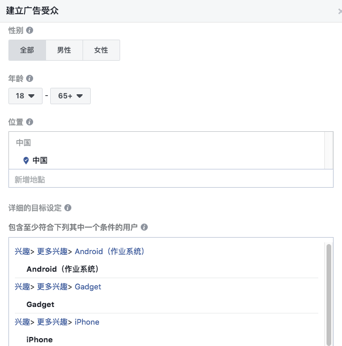 The basic logic isAround what users have posted and filled out forms!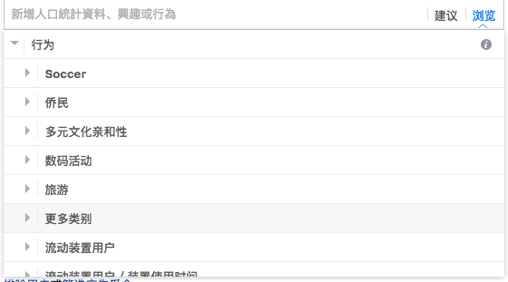 Because of Facebook's product matrix ecology, "blocking" audiences is not limited to Facebook itself.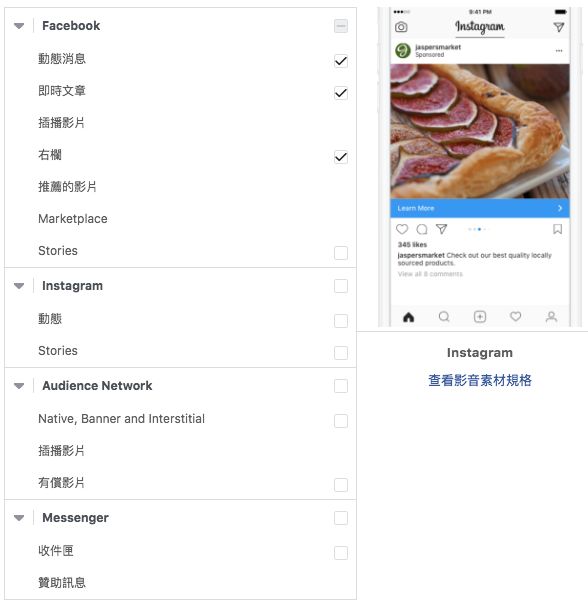 Well, legend has it that the "data gate" allegations of small and medium-sized students selling user data in disguise came about!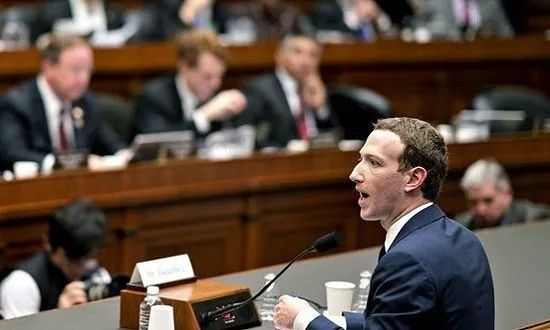 5, the advertising system will give this label underHow many "estimated numbers"/CPM there are,This is not a thing to do with the DSP's estimates/advertising ad ad company media estimates. It's not a chat, or it's dark again!


6, the core of the bid is around the "estimated click",But there's a difference between "estimated clicks" and "actual clicks," in other words, the importance of ad ideas is further enhanced!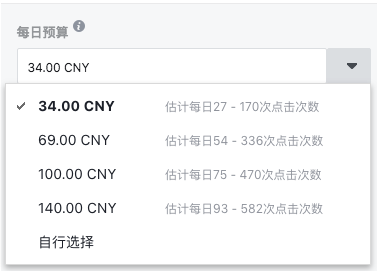 7, especially the Messenger ad(The domestic WeChat is all over the world, logically Messenger doesn't use it);Popular point is to put in the WeChat conversation window of the circle of friends ads.From the current pro-test, the effect of "secondary recall" is much greater than the "seed user" induction.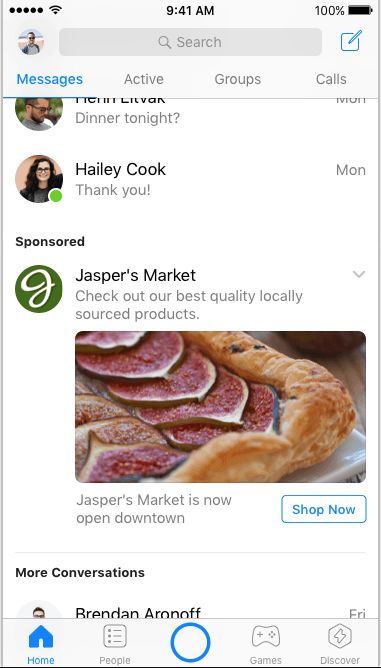 8, finally,Comparing Style with domestic and international advertising by the same company,For everyone as a style reference!

Here's what was found on facebook's China Southern Airlines page: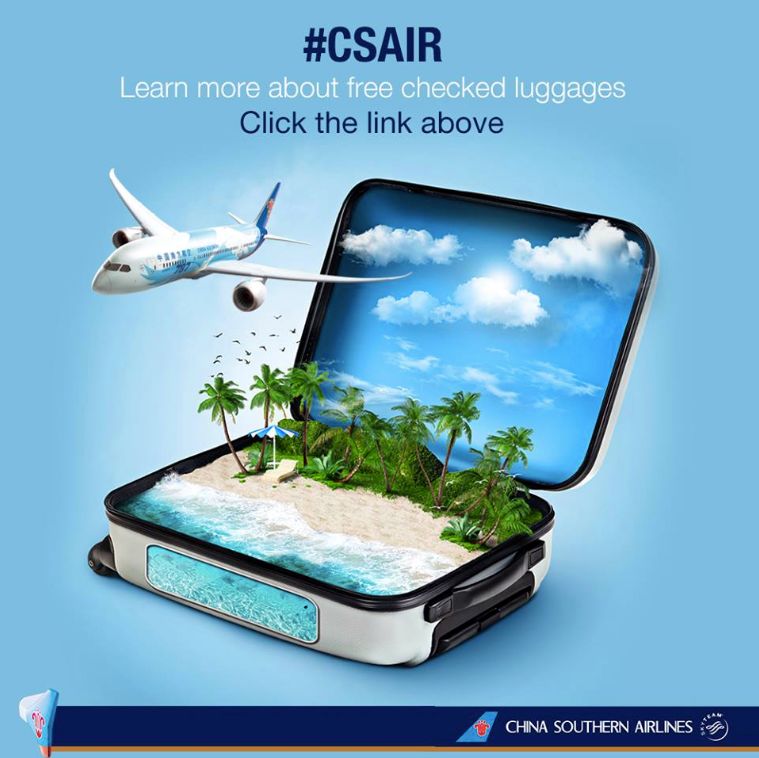 This is a screenshot of the official website...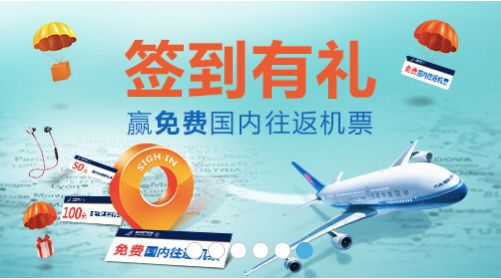 These two ads are not a kind, just show you the style!

There is a saying called no contrast there is no harm, probably that's what it means!
7, advertising, due to the more perfect advertising system,Advertising "creativity" is further important for data operations.
Attached 7 Facebook Ad Optimization Cheats:
1, mobile and PC device ads set separately
This thing is well understood, and hand-to-hand and a treasure, hand hundred and I large separate optimization of a logic, user browsing logic is not the same, the principle is much the same.
2, A/B testing any platform is important
The impact of different pictures and text on users is self-evident, who dare not be 100% sure that "creative" can do the best premise, the smartest way is to do a few more.
3, audience segmentation into multiple ad groups
Interest/behavior/user targeting is an important part of Facebook, and different interest tags behave differently in the same ad group. So you need to divide your target interests into different topics to test the different preferences of different interest groups for your creative group.
4, advertising forms are optimized separately
Different forms of advertising Button have different effects on ads, and distinguishing settings can be helpful for saving you money.
5, bid strategy can try more than one ad group
•  Play with this set and you'll find that CPM/CPC/CPA/CPS is really just a "billing method" problem for you.
•  Different ways of bidding for the same idea differ slightly in the price of Facebook ads, and the reason is directly related to the estimated/actual creative conversion rate.
6, follow-up monitoring of the effectiveness of the code
It's common sense, there's no need to talk nonsense. But as far as I know, there are still a lot of front-end data in the industry, back-end data depends on feeling! This Jason can't save you!
7, the media plan can greatly reduce your delivery costs
To put it quite clearly is to do a good scheduling plan, but this thing is your "advertising creativity" conversion has been very mature, otherwise it is best not to choose!
Attach 5 Facebook content operating cheats:
1, based on the medical beauty oral business model
Where the user is, where the growth and profit point is, and what aspects of the market segment can be digitally involved, rather than "operating for the sake of operations".
2, based on the intention of brand communication, clear brand purposes
Products as a service, content as an image, how to help us more efficient to communicate with users, contact? I know this sentence is actually a nonsense, but throughout the domestic medical plastic surgery oral dental department even "group building" are issued "state", perhaps, this sentence is not necessarily nonsense.
3, content operation, forget selling!
Although low-cost promotion can sell goods, this is common sense, but can not establish a continuous brand label, this is also common sense. From the operation of buying and selling to the operation of "personality" is the key to the brand "role".
4, content operation, forget the goods!
From consumer goods to consumer content, in fact, this and Facebook has nothing to do with the basis of media operations, but can not be implemented, benevolent see benevolent wise see wisdom.
5, content operation, forget the operation!
"Social dividend" is the biggest core of the future, how to grab the user's social relationship chain is the key. Ignoring whether it's "content," "APP," "advertising," "groups," "growth hackers" doesn't matter, how to communicate and engage with users more efficiently is the key.
How Facebook's domestic marketing market is fighting when it enters China:

1, from the original domestic industry competition into the "world" marketing promotion competition;
2. Whether from "Page" or "Communication", Facebook Page's "brand role" is more like your friends than the traditional "announcement board";
3, from the actual use, including Facebook's current operation of the better "Lufthansa", the domestic Facebook promotion of the earlier "China Southern Airlines" "Air China", etc., are around the Facebook page, brand official website, e-commerce official website matching promotion/use;
4, "brand power" role is more important, how to communicate with the user has become the core challenge;
5, "positioning" does not die, how to position their own favorable advantages, brand role becomes the core key;
6, content operation of the "interesting", "favorable", "beneficial" the importance of further enhanced;
Originally issued a "boss small three on the top" of the induced click of the H5 ads we feel the most sick(I've always thought how much a vendetta the ad's operators had against their bosses.)So put that on the Facebook platform and it's called a vendetta against your own money.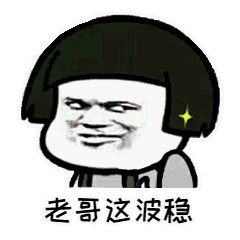 Today's Facebook new science article comes first here,When we have time to talk about Facebook's advanced optimization techniques, stay tuned!
The writer Jason@ former marketing network director of Baibo Group and chief consultant of Red Focus Advertising
More optimization related content,Click."Read the original text",Free courses:"A History of Blood and Tears in the Flow of Information in Exchange for 20 Million"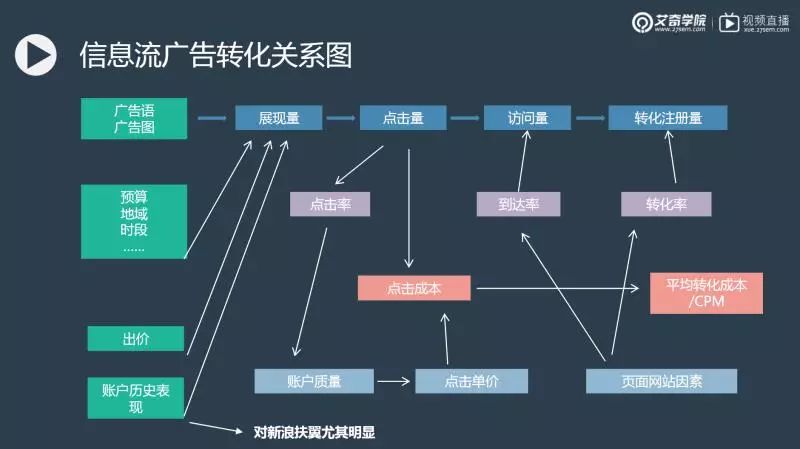 Click.Read the original text Immediately.Free.Learn!
---