4-Star Odd Book: Facebook Precision Advertising Product Manager's Poison Tongue Revealed and Reviewed (Middle)
" Using the stereotype of the outside advertising world, Facebook has been in no contact with outside data sources for years, with no ability to track or attribute the performance of ads. Now, we propose to use the existing online data so that a third of Internet traffic can be reached by targeted advertising."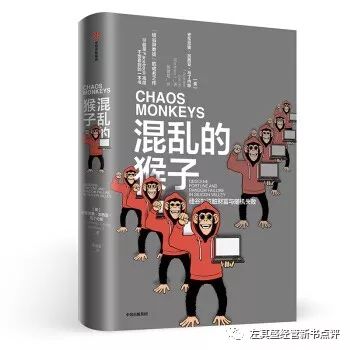 chaotic monkey
Author: Antonio García Martinez 
Publisher: CITIC Publishing Group
Subtitle: Silicon Valley's Dirty Wealth and Random Failure
原作名: Chaos Monkeys: Obscene Fortune and Random Failure in Silicon Valley
Translator: Yang Jianchao 
Year of publication: August 1, 2019
ISBN: 9787521707151
Read a book that surprised me very much.Americans write memoirs of big companies in a more objective tone than they do, but the author, in a venoful tone, comments on many of his former colleagues, the companies he worked for, the roles he's seen, the things he's been through, and the people who have been judged are big ones like Goldman Sachs, Twitter and Facebook.
In addition to the poison tongue reviews, this book is particularly valuable for the relatively real Silicon Valley startup insiders and Facebook's internal work.Facebook's disclosure is so detailed that it's the first time I've seen it.
Touting less and more objective books like this one, I've only read two before: Becoming a Unicorn, Watch - Microsoft Creates NT and the Future's Life-threatening Run.
The English version was released in 2016.Facebook-related content was between 2011 and 2014.Each section is marked with a specific date.
The author's speciality is precision advertising (called targeted advertising in the book), which has more explanations for this area.
Those interested in Silicon Valley start-ups, Facebook, and precision advertising can find valuable information in this book.
The author is a Ph.D. in physics (the poster on the book-selling website says he dropped out of school or didn't get a Ph.D.), joined Goldman Sachs as a quantitative analyst after graduation, and at the end of 2007 joined Silicon Valley startup Adchemy, which operates with internet advertising precision.
In April 2010, the author thought Adchemy's prospects were in jeopardy, pulled two colleagues to design a project, got YC's angel investment, three quit to start a business, the company called AdGrok, to do online precision advertising tools for small and medium-sized enterprises.
In 2011, the author talked to both Twitter and Facebook about the acquisition, and eventually Facebook asked the author, who wanted to buy the company, and the remaining two founders when they learned that the author was going to Facebook.In the end, their investors lost a little bit.
The first half of the book deals with many details of Silicon Valley startups and investors and incubators, and the author's tongue-in-cheek style makes the book relatively close to reality.Although the description has been going on for several years, it is still relatively valuable.
The authors argue that start-ups are not easy to survive, that insider trading is often seen in Silicon Valley acquisitions, that it is clearly illegal for Goldman to do so, and that small companies are acquired with an important zero-peace problem:Take care of the interests of investors or entrepreneurs?
The author gave a number of poor reviews to the organization, and overall a high rating on YC, an incubator that offends two investment funds for a small company.His two entrepreneurial partners were also rated positively.
The "messy monkey" was meant to be an open source software for netfix that randomly killed some of the system's services to test the system's fault tolerance and prepare engineers for surprises.Chinese has been translated as "mixed monkey" or "chaos monkey".
The second half begins with the author's experience on Facebook, which is still tongue-in-cheek, but despised colleagues see only one at the moment, and at other times are relatively objective.
The author was one of the six product managers in the advertising department at that time, based on past experience, recommended Facebook to do targeted ads for specific people (the book is called targeted ads), but Facebook knows what people have, that is, do not understand advertising, advertising department leaders also because of personal problems more excluded targeted advertising.
Later, the author asked three programmers to make FBX open to external advertisers.
See here for the time being, there is still a small part of the book not read.Write a full book review after reading it.
Overall evaluation of 4 stars, good.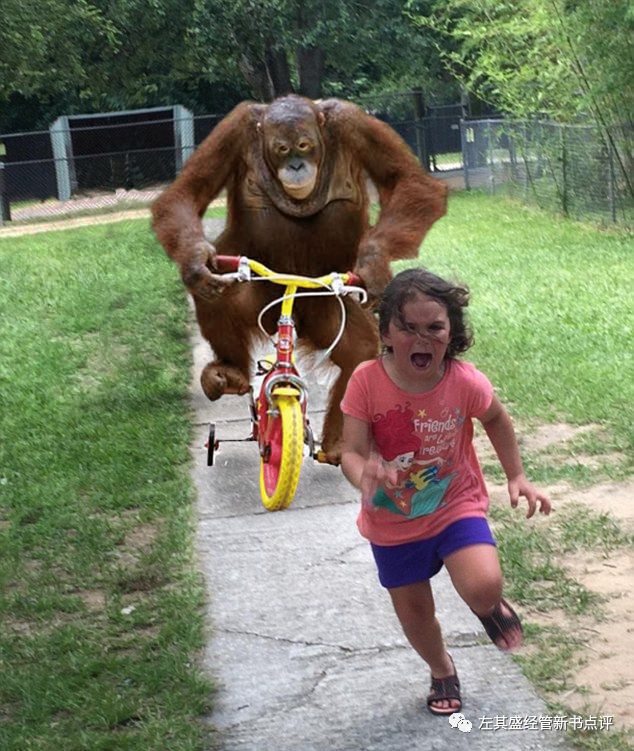 Photo credit: imgflip.com
The following paragraphs are excerpts from the names and important content of some of the chapters in the book, and are information that I supplement according to the context:
Interspersed with a small advertisement. Book friends who don't like this ad don't click, just click is not good for me.
03

The garden with the path of the foreword is divided
In general, whenever there is a new idea, we report to Cheryl in advance and adjust the message to Zuckerberg to make it as attractive as possible.All meetings related to Zuckerberg's ads require this "chewing things up and feeding them with a spoon."
I've observed a phenomenon on Facebook more than once, and that should be a problem for all large organizations, including businesses and government agencies:A high-level decision that could affect thousands of employees and make hundreds of millions of dollars in revenue is intuitive。
01 Disturb the quiet
The body-taker of capitalism
But there is another possibility: these people themselves are car thieves and are planning to steal your car. They want to steal your car and cheat the insurance company out of the loss. So they buy insurance from someone else before they steal a car. Wall Street does the same.
A week later, Adchemy called and formally invited me to join. At the time, the capitalist world was on the line, at least for goldman colleagues who were about to become my former colleagues. Intuition tells me that the isolated world of technology will be the only refuge for the end.

The exchange of human attention
That's how online advertising works: money is converted into pixels and electronics in the form of ads, leaving sporadic impressions in the user's mind that, after a few more clicks and more electronic transmissions, are turned back into money. Our only goal is to make the pile of money behind us higher than the pile in front of us, the higher the better.
Learn to swim
One of the great features of a junk entrepreneurial idea is that its success requires at least two miracles. Our ideas fall into this category.
"I'm YC's Paul Graham. We are willing to invest in you. "Shock! It's hard to imagine. "Ah... That...... Good...... We have a partner who's not here right now, and I should probably ask him first. "Wrong answer! Like fools, we haven't made up our minds to devote ourselves to it. My teammates, especially MRM, don't really believe in YC.
02 pseudo-randomness
Let me see your face on the battlefield
However, the real network effect is this: YC incubators produce many new companies every year. With YC's technology, you can rebuild almost 80% of the consumer-facing and infrastructure technologies of the Internet age. Whatever the requirements, whether it's system monitoring, mobile development, or marketing ("Have you heard of our AdGrok?" you can get a solution from YC.

Speed as a feature
Based on the lessons of failure to use Amazon's cloud service and the many server outages that followed, MRM suggested that we should conduct "chaos monkey" testing from time to time. "The Monkey of Chaos" is an open source software developed by Netflix to detect the resilience of websites, i.e. the possibility of errors in the site with random clicks (such as the possibility of a blog server outage I just mentioned).
A close meeting with the DV Angels
Angel investors of that era really were supernatural creatures with wings falling from the sky that could help your business ventures and make you fly. They are rational and ask for only a few returns, not hundreds of times the return on investment. They're also very specific, because you're not the one who put other people's money into 50 companies to spread the risk
The sand dunes of Silicon Valley
In case of trouble, you can ask the good-look investor directly:"Do you have the final say?""If he's a little dodgy and hesitant, he's dealing with a servant with little power (even if he doesn't behave like that). His or her only role is to help you connect with the person who really holds power, and everything else is just less important than water
Around the growing circle
Here's a key advice for all startups: Maybe you're confident enough to enter the market and feel like you're just a tiny ant in the face of a lawsuit or direct competition with a giant.These big companies are more afraid of you than you are of them.
Never flinch!
You have to believe me.Basically, in the stories of every early startup, there's a dose or two like ours that's not going to be seen.: A phone call to deal in a darkroom that leaves no trace of the law, the deception and betrayal of investors and founding partners, and the painting of big cakes for employees so that they can work for you almost free of charge (e.g. Adchemy)
A sandwich
This finally led me to say the last thing I wanted to say: inThe most important thing in the day-to-day work of venture capital investors is not money, but the flow of transactions。 Whether you can look at the future of Uber or Airbnb in the front row is the biggest difference between a top venture capital investor and an average venture capital investor. YC's amazing track record of success in attracting the best entrepreneurs has left it almost monopolizing Silicon Valley's best stream of investment and financing deals.
For the troublemaker named AdGrok, YC has been at the expense of two of Silicon Valley's most famous venture capital firms.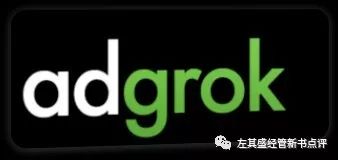 What qualities do you need most to start a business?The answer is obviously not a high IQ.From my limited experience, the following two characteristics can distinguish between successful entrepreneurs of all levels and ordinary entrepreneurs, first, the ability to give up everything and go all out to do one thing and do only one thing. Second, the ability to endure and endure an infinite amount of breaking.
The date @Twitter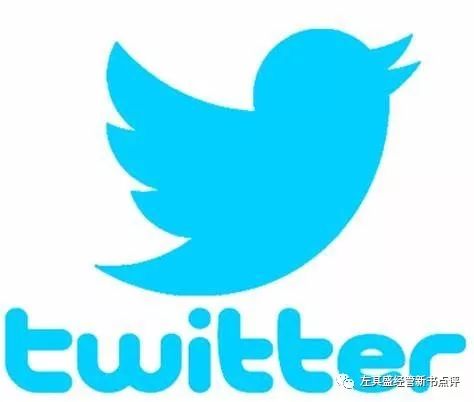 The advertising team members we met in that short 48 hours in 2011 were all at the heart of Twitter's leadership in 2015. It may sound crazy, but it's not hard to understand.
But we knew from the start that no one cares about this in Silicon Valley, where it's all too common. Your role in a transaction is either to be involved or not to be involved. If you're afraid of being fired for violating a nondisclosure agreement, don't get involved in the deal. But no one here stands morally contemptuous of you, and there is no law that you can't do that.
Who is timid who loses
Entrepreneurs and investors often have serious misal positions in their expectations of risk. I hate to use sports as a metaphor, but here's the analogy that explains the point: Most venture capital investors are playing a baseball game where they can score only by hitting a full-base hit on offense.
I like you a little
Given the urgency of another (just rejected) mystery buyer, Facebook is willing to speed up the acquisition process. They asked if we'd like to have another full-day interview on Friday, less than 48 hours later.
I poked you
Want to know what it's like to be acquired by a company like Facebook? The whole process is as follows: Since the acquisition of early startups is more about "recruiting" than "acquiring", every employee of the company Facebook looks at has to go through the regular recruitment process and apply for it alone.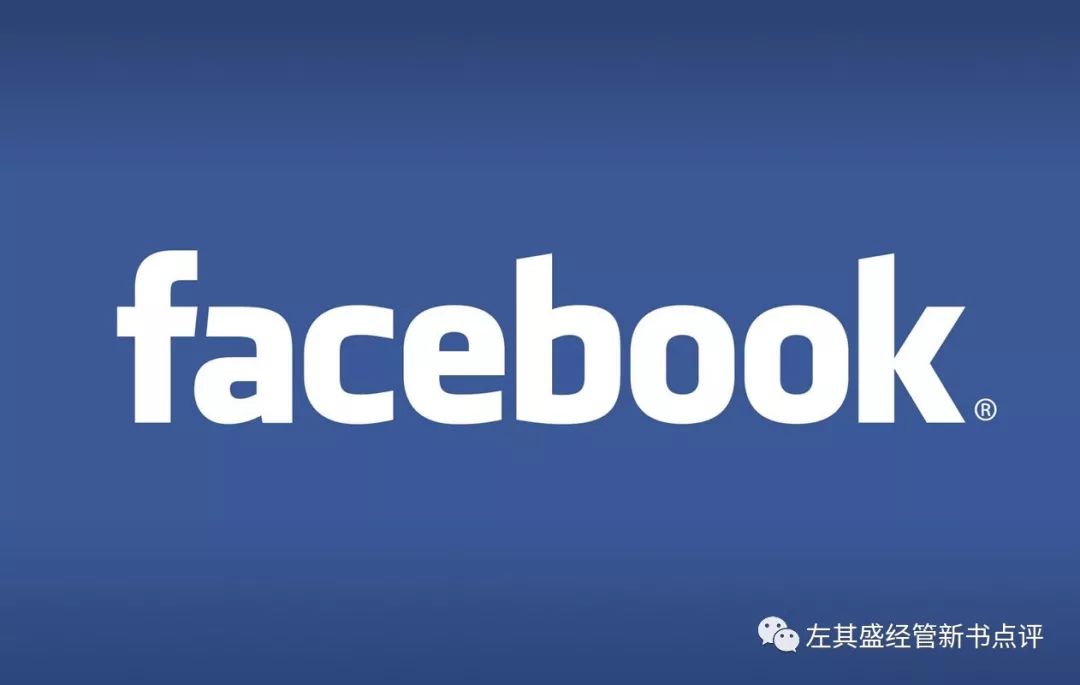 A variety of future forks in the path

Acquirer, such as Facebook and Google, often do so, and they care only about the unit price of each engineer (or product manager) rather than the final total price. They certainly don't care how much money your investors get. This was the case when many early teams were acquired.
Retweeting Twitter does not mean endorsement
I'm not going to give up one of the most important rise opportunities of my career for a company that refuses to work after 6 a.m.
Dotted line
So entrepreneurs have to make a tricky moral choice. They can choose to return investors and be thankful for the time and money they have paid, but doing so is tantum to buy a peace of mind out of their own pocket. The merger and acquisition transaction of a start-up company has basically become a zero-sum game between investors and entrepreneurs.
Facebook didn't disappoint me. At Facebook's pre-market fair share price of about $32 a share, their compensation portfolio is worth about $2.3 million, about the same as the 25 percent of AdGrok's shares I owned after all the dust settled. This should already be the highest price they can offer.
The last game
We all claim that we "sold" AdGrok, but the reality is that AdGrok is just a springboard to help us get jobsIt was the last job in a big company that paid off financially. If we didn't start AdGrok and go straight to the interview, we would either not have been able to get through or we wouldn't have been paid the same salary.
Facebook: Move quickly and break the rules
New boot camp
Personally, I've heard of more than one colleague falling into this matter. They were caught checking user profiles without a valid reason, and the behaviour was stopped "within a second" when a security guard was called.
Facebook prefers to state some basic policy guidelines than to strictly regulate the legal issues that may be involved between the sexes. Carefully but unequivocally, our Human Resources Consultant declared:Pursue a co-worker, yes, but if the other person refuses you once, don't mention it again。
Product massage therapist
As a PM, if you can convince engineers to build products exactly as you want, you're a hard-to-buy talent。 If you don't, you become a dictator who has lost his military power. Even if you have the support of the United Nations or the church (i.e. management has put you in charge), it won't work, and the Rebels will sooner or later pull you to the death penalty. In Facebook's advertising team, the worst scenario is that the PM has lost the trust of engineers.
When I joined, Facebook's advertising department had a staffing arrangement like this: more than 30 engineers plus one designer were responsible for a dozen products, grouped into several large areas, under the care of six PMs, and I was one of them.
The ad department's mission is simple:Make more money, but don't provoke users。 Facebook's cashed-in business remains a secondary one, as early-stage startups for consumers often do. On top of that, the CEO himself is disgusted with dirty money.
Everyone in the ad department seems to have passed Facebook's look at its capabilities and values, but they know almost nothing about the outside advertising world (except for a few former Google employees mentioned earlier). Even more strangely, it seems that everyone doesn't care about it. They don't know what they don't know, and it's not a problem, it's a feature.
But, as I stated in my assessment of Twitter, there is a clear limit to these comments: these negative portrayals and the more negative content that may follow are true only then (or at least in my eyes at the time). Technology companies, even relatively large ones, are ever-changing beasts. They make a change of face very quickly.
Google must be destroyed
Google Plus is the last google has noticed a head-to-head confrontation with Facebook that has come with recruiting talent for mind-set and technology conferences where mutual sarcasing has gone no use. Its appearance blew up inside Facebook. Zuckerberg sees it as a life-or-death threat to Facebook, compared to the Cuban missile crisis of 1961.
Tiptoe up and jump down
I joined Facebook just as a project called Kitten (Kitten) had just started, and its content matched my job as an ad-targeted PM. Similar to the names "scuba" (scuba), "radar" and "laser", "Kitten" was originally an acronym, and then no one remembers what its full name was; "
The end result of Jolizzo's plan is as frustrating as the Facebook revenue overview report I first saw. We spent months stuffing different data into the topic generation system, dissociateing it to the shrewdest marketers on Facebook to help them find their advertising audience, and ultimately no user data to improve any ad performance metrics we could observe.
A hundred hairs in a hundred
If the chief marketing officer of every big brand in the world and every businessman are behind you eavesdroping on your conversations, how likely are they to hear useful information? As it happens, I know a lot about this probability. This question was included in some of the earliest studies I've done since I joined Facebook. The short answer is "almost impossible".
As PM, you, like an investment manager, tend to bet on a set of ideas when faced with one new idea after another, and whether you can be a winner depends on your intuition.
Advertising enforcers
You'll complain that photos of your friend breastfeeding have been blocked, but you won't notice that there's never been any in your News Feed。 It's an unspeakable job, and only those who are as uplinted as a sheepdog or, like Dexter in Bloodthirsty Forensics, are unruly black hat hackers themselves.
Privacy and narcissism
Personally, I have a special role to play.My team has been running at full speed in the mine zone of the law in a semi-blind stateWe are encouraged to do such things and are known for the risk costs of innovation. Throughout my career at Facebook, I've spent almost every day entangled with Facebook's privacy and legal departments debating what we can and can't do.
As a geographical edge,New Zealand is often used as a testing field for new products for users。 As a testing field, it's perfect: English is its main language, the social map is relatively independent (i.e. most of the friends are in New Zealand), and, to be honest, no one pays attention to the news that's happening here.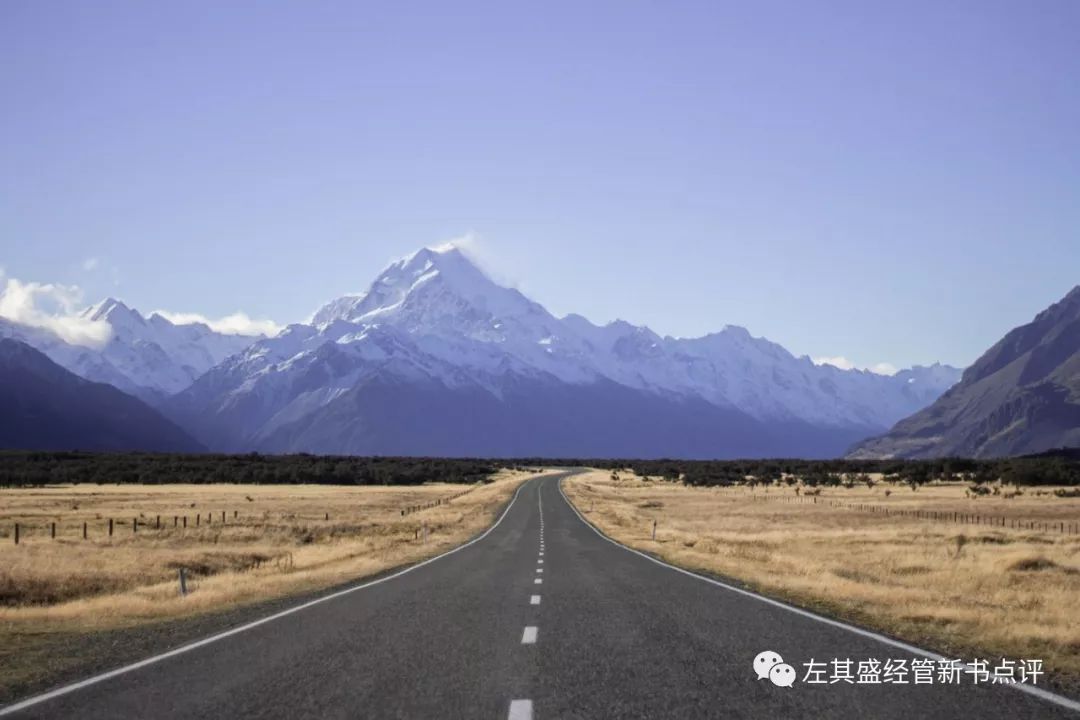 Photo source:unsplash.com
From the point of view of helping us make money, not all users are born equal. The vast majority of Facebook's revenue comes from the U.S. and European markets, compared with other countries that are like a stream.
So Ireland, with a population of 4.5 million, is not even enough as a Facebook test group to run our database in Europe. We have to appease them at any time. This time, Ireland and Facebook unexpectedly decided to make the results of the privacy review public, and anyone could see the official report's findings online.
Future PMs, listen, this is a profound lesson: the main reason you need to understand technology is not to get you involved in a system's technical decision-making; In factYou learn technology so that you can see if the engineer is fooling you。
OhAnd don't tell me you'd rather pay Facebook than see ads.We don't even know how much Facebook should charge you。 Ad bidding and dynamic markets that change based on attention are just here to solve this problem. Setting a usage fee is like IBM announcing that it will give every investor who wants to buy its shares an exclusive price, rather than letting the open market on the stock exchange set the price.
The things you share on Facebook - your sweet boring time with your mistress, the way you sleep drunk on the couch, your mysterious brownie cake recipe - have little commercial value. So even if you think of Facebook as the worst villain, it's no use holding your data.
Facebook doesn't sell your data, instead it's buying your data。 Facebook motivates advertisers to provide Facebook with the data you generate outside of Facebook. In fact, you'll soon see that Facebook is actually the most cautious guardian of user data in human history. It's like a black hole, where the data just doesn't come in.
Oh, death
The penultimate page embodies the spirit of this "Red Book". The page, in serifless font, wrote on a contrasting black background: If we don't do something that kills Facebook, others will do it. "Embrace change" is not enough. This spirit must be deeply embedded in our hearts, and it is superfluous to talk about it.
The listing
In a society completely slyly, rich Facebookers and moneyless Facebookers discuss money, just as Swedish anarchists and Islamic State fighters discuss political philosophy. So the rule is, don't talk about it in public.
When the flying saucer does not appear
With rich and creative, high-quality targeted ads with one-handed data, click-through rates can reach 1% or more. This means that if you take the bill seriously (which many Facebook advertisers don't count), Facebook ads perform at 5% of the rest of the market.
As far as the technology industry's product marketing strategy is all about, the slogan that has been widely circulated on the historic Fleet Street can break it down:Never let facts get in the way of good stories.
Growth for growth
The advertising team converts users into money. The growth team converts money into users. Together, they form Facebook's yin-yang balance. Accordingly, since we moved from California Avenue to the new office space, the two teams have occupied two wings of building 17.
Facebook's best marketers are not on the advertising team, but on the growth team.
To understand the unity of opposition between advertising and growth teams, you need to understand that products that attract users don't necessarily make money, and vice versa. In fact, most of the time they can even be said to be anti-related,You either take steps to increase user engagement or make money, don't delusion that you have both.
The great awakening
I thinkBig Brother in modern society is actually a company you've never heard of before, including Acxiom, Experian, Epsilon, Merkle, Neustart and more。 These are companies that have been tracking the behavior of all U.S. consumers since the beginning of direct marketing in the 1960s and 1970s.
You're spending so you're there.These companies do everything for non-Internet business entities. To tell you the truth, in this capitalist world, your other information is of little value to them other than consumer behavior.
Facebook, Google and others have received the holy grail that all marketers crave: a highly authoritative, enduring, imm changed pseudonym for every consumer on the Internet. Even better, they associate the pseudonym with real-life consumer personalities, such as the one who showed up at the Target supermarket in El Cerito at 2 a.m. to buy tampons or half a dozen beers忪 sleepy.
I arranged with a few of the people mentioned earlier, plus one or two product marketing managers or engineers, to visit or meet with all the companies in the field. I mean all. Some companies, such as Turn and MediaMath, have developed excellent ad-buying technology for advertising companies - the product interface looks like the control panel for the F-16 fighter.
Technology companies in this area are extremely smart and know even better than Facebook how to make money from Facebook's data. In our first contact with them, we carefully asked questions that were tendentious and beneficial to us, and these companies were patient enough to answer them one by one. On more than one occasion, I felt from an eye or unannurised comment that they were unbelievable about our ignorance.
The barbarians at the door
Using the stereotype of the outside advertising world, Facebook has been in no contact with outside data sources for years, with no ability to track or attribute the performance of ads. Now, we propose to use the existing online data so that a third of Internet traffic can be reached by targeted advertising.
May 4, 2012: 5 weeks! We're going to make Facebook's own live ad exchange in five weeks. June 15 was the last day of the second quarter. If we can get online before then, we can record revenue from the new system in the third quarter.
IPO: Reassessed
Facebook tore up its usual IPO script.It was trading at $42 and closed at $38.37. Financial media complained that bankers were being pitted into a good deal.
High-frequency traders
While Facebook's data has been touted on various occasions, management is very resistant to fair competition with external data because they know they can lose. The reality is basically the same: FXB advertisers typically bid at much higher prices than in-house ad systems, which means FBX advertisers are more likely to win users' attention.
Face Facebook
This confrontation continues... For months. After numerous meetings and contract negotiations, Amazon finally joined FBX, and the money they spent added a touch of spark to the never-looking FBX revenue report.
The entire media world is dominated by four advertising agencies (so-called holding companies)., they own hundreds of advertising companies, large and small. All of these companies have tens of billions of dollars in revenue, and they can control or influence more advertising. These are really powerful, they're the media guys standing at the top of the pyramid.
For the glory of Facebook
On the FBX side, it's a different story: we're competing for the budget that would have been allocated to Google's channels, because most of the redirect ads so far have taken place on their AdX live ad trading platforms.
The full text is complete
RELATED LINKS http://www.scots
4 Stars, Crazy Unicorn:Departing employees disclosed negative information about listed companies, thinking it was a novel, and after searching, they found that it was true
---
In recent years, I have read 1065 books and selected 33 good 5-star books
2019 Left of its list of good books, never seen a better list (as of August 31)
2019 Left, a rare list of poor books (as of August 31)
255 books reviewed in 2019 (as of August 31)
Index of 1065 book reviews for 123 books (as of August 31)
If you want to discuss with the editor, please move to The Planet of Knowledge

The best way to search for this number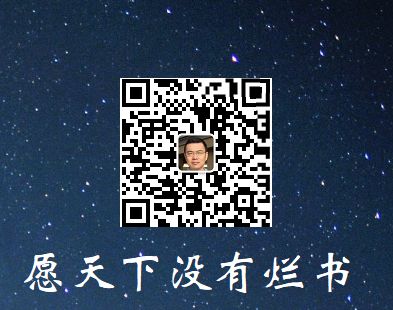 Forwarding and point "looking" are the biggest support for this number
---