How do Instagram promotions play? 4 ways to reduce advertising costs with tags
Original: Zhang Weiyang  

Source: TGIF Sea Advertising Dry Shop  
After a lot of little buddies read my previous posts, feedback said they wanted to know more about how to play on Instagram.
The suggestions on the ad have been covered in previous articles, and what I'm sharing today is my own summary of how to use hashtags on Instagram to make your posts (whether it's ads or organic) more interactive. And it doesn't cost advertising at all, it just takes a little time to get to know the market, the customers and the peers.
First of all, the importance of Ins Hashtag is that advertisers who play Ins are very aware of it. When some users swipe Ins, they use Hashtag to mine what they're interested in. For example, I've been watching Manchester United's Hashtag a lot to see if there's any up-to-date news. Play hashtags can help you increase the Reach of your posts and make it easier for consumers interested in your vertical products to find you for a long-term brand marketing effect. For example, there #yogaclass 630,000 posts, the vast majority of which were shared by individuals. If your post is also on this page, it's possible that yoga enthusiasts who swipe Hashtag on the bus will see your product and order it. Why don't you hit the free ad?
Hopefully, in this article, you'll learn about how to make the most efficient use of Hashtag to promote Instagram--- from doing your homework, finding the best Hashtag, to how to build your own brand hashtag.
1, do your homework and discover the basic Hashtag
Many sellers who are just starting out with Ins come up with some 'good' Hashtags and put them directly in the post. Let's say I sell yoga supplies, and I might just put the hashtags #doingyoga. In fact, this is far from effective enough to effectively improve the Reach of your posts, because the heat between hashtags is very different. To use Hashtag well, you have to do your homework, not take shortcuts. How do you do that?
. Peer: The first and easiest step is to refer to what Hashtag your competitors are using. In particular, if you're a niche seller, you should soon know what hashtags everyone is using
. Tools: I think the most efficient way is to rely on tools to help us analyze. There are a lot of Hashtag analysis tools on the market (free of charge) that can advise those with high heat as long as you enter your product.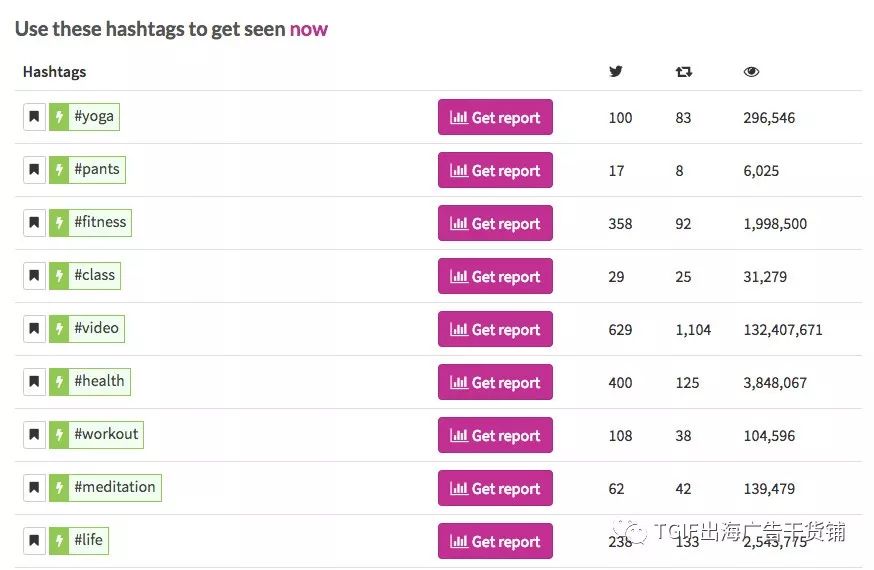 Once you've accumulated a certain hashtag, you'll be advised to sort and mark it well. Because in addition to some unexpected events, usually the high heat hashtag in the niche category will not have a big change, later use will be more convenient.
2, confidants know each other, a hundred wins
If you have a lot of loyal fans now, they are your biggest gold mine! Hashtag is a feature that users naturally take advantage of every day when playing Ins to tap into more of what they're interested in. Consumers who typically interact on your posts are also the same group that spend a lot of time on Ins creating their own content to interact with their circle of friends and interest communities. When these users share posts about their interests, they also use Hashtag to let this small group see their content. Hashtags used by these users are usually the best hashtags because they are naturally bought by this interest group rather than by advertising.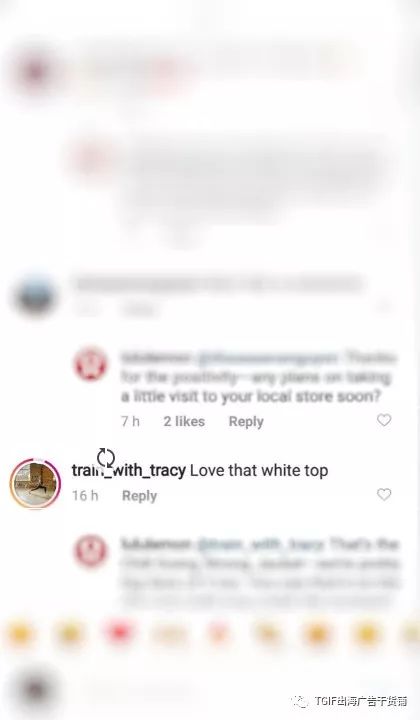 3, the best put the front
You've done a good job of customer and market and peer research, you already have the hottest Hashtag on hand, so how to use it? First of all Hashtag should not replace text. Text is still critical for customers to understand your brand and product. The recommended Hashtag can be separated from the main text so that customers don't see a large paragraph. However, if hashtag has one that has a lot to do with text, such as the hashtags, you can put one or two. In addition, hashtags are also very careful about how to line up. Think I found 30 Hashtags (up to a maximum of 30 per post), and they're sure each heat is different. Usually the first few Hashtags have a high degree of match with the content of the post, which is appropriate to the subject. The hashtags that follow can be relatively broad.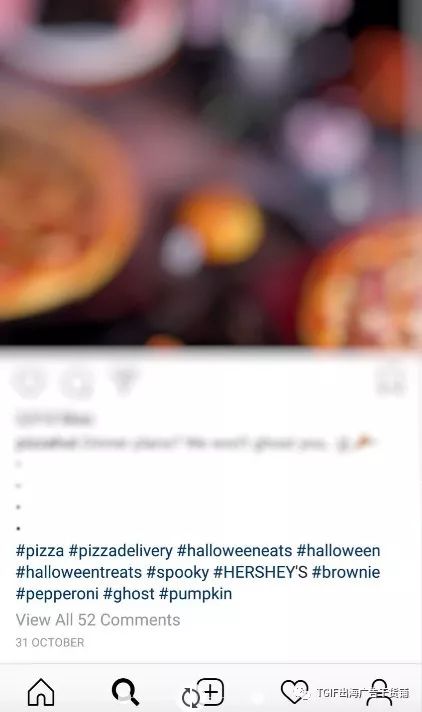 4, create their own brand Hashtag
Brand Hashtag can help build brand awareness, and this is the best way for users to find content created by you and your fans. The user-generated content in the hashtag becomes your brand's precipitation and the best review of your product. Many times when consumers are not familiar with a brand, they use this method to understand other consumers' evaluation of the brand and product.
Brand Hashtag should be unique to you. They usually include your brand name, but they may only be highly relevant to your business or brand story. For example, if your brand promotes yoga for yoga enthusiasts to practice every day, you can ask fans to share their daily yoga experiences with the hashtags . . . . . . . . . . . . . . . . . . . . . . . . . . . . . . . . . . . . . . . . . . . . . . . . . . . . . . . . . . .
This article was edited and published by jqyjr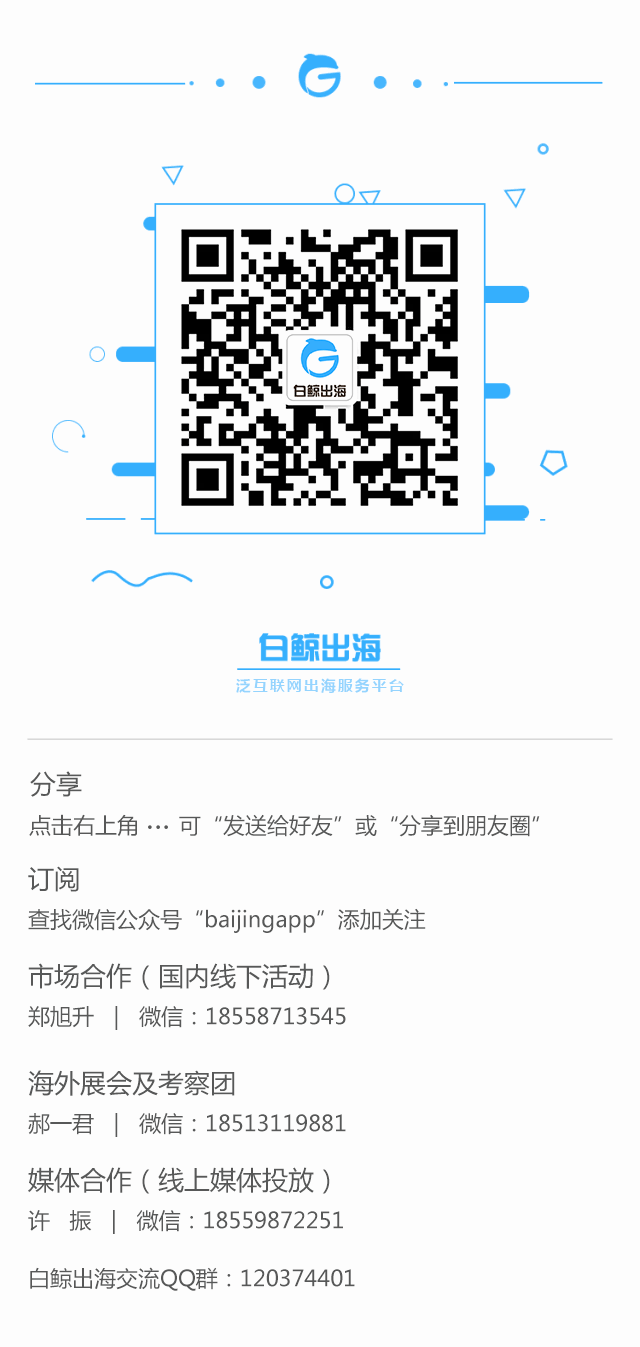 ---