Hand-in-hand to teach you how to --- ad manager (I)
Before you officially start the Facebook advertising tutorial, I hope you already know both articles.
Learn what you need to know before your Facebook ads run

Full guide to Facebook ad account issues (favorites)
In particular, the Advertising Policy section (policy notes will be made later). Facebook's advertising policies and ad system tools are changed and updated almost every month, and I'm most asked about ads.
Here's a look at this tutorial:
Tutorials focus on foreign trade, cross-border, not involving games, app delivery

Will not talk about a particularly complex delivery strategy, will only lead everyone to find their most suitable delivery method, suitable for no new players

Free consultation on targeted advertising is not accepted
Ad Manager
Interface: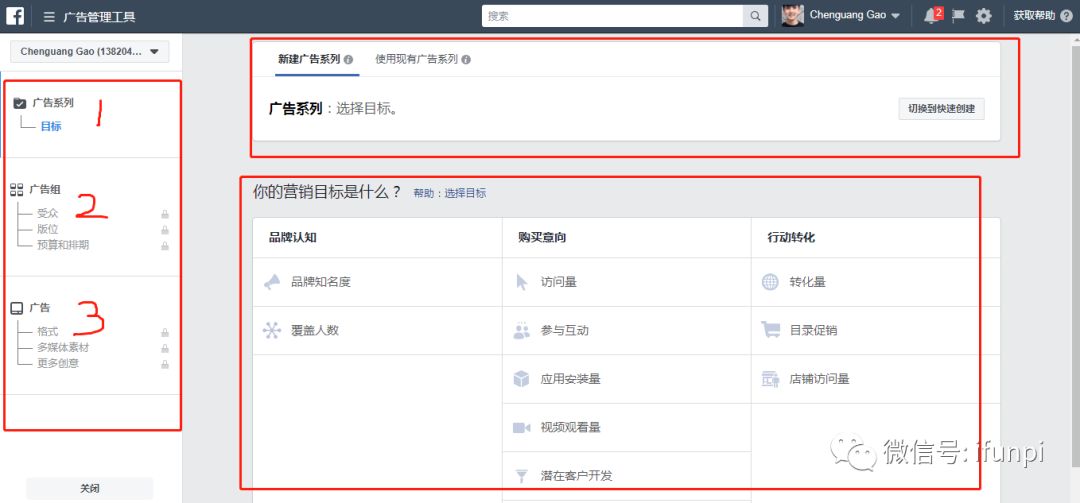 The normal process of creating FB ads through ad manager is this:
The first:
1. Campaign link to determine the purpose of your advertising (marketing objectives)2. Set up ad groups (audience, layout, budget, and scheduling)3. Final design ads (materials, ideas) (you can choose between dark post and Page posts here, video tells the difference)
It is divided into these three steps in order to go.
The second:
1. Select a Page Post2. Select a post that you've posted or create a new ad postCreate your campaign quickly
Here I take you first familiar with the next two process methods and campaigns, ad groups, advertising three modules.
(Video practice demo switch, interface modular explanation, prompt ad ID, simple mention of guided creation and quick creation of campaigns, no one will choose guided, later into the ad interface default guide, you can switch, if you are familiar with power editor can choose to create quickly.) )
(If someone saw a tutorial that also mentioned power editor, it proves that the tutorial is old and has been merged with ad manager since September 17.) )
Advertising planning
Audience analysis
Understanding your people's needs, regions, interests, and behaviors will help you build high-quality ads and grow your business. Role:
Screening the niche market to observe the activity of people in various countries and regions on the FB platform;

Find relevant Page categories and Pages to learn from

Improve their audience targeting, find their own audience's other "tags" (here involves more content, the first video to understand its role and usage, do not explain in depth, emphasizing the guide, audience naming standardization, simple case of female watch.) )
Creative Pavilion
A great place to design your ads, provide inspiration, and offer a variety of formats. Explain the ad design formats on Facebook and Instagram.
Note: Some of the museum's advanced features need to be created before a business management platform can be used.
Create and manage
Ad Manager
View manage ad data, video account overviews, campaigns, ad groups, and ads.
Page posts
You can choose a post on your Page here as an ad to post, if the normal post on your Page doesn't push. (Some tweets can't be pushed, such as avatars, dynamic posts generated by covers)
The app panel
Is as a developer to manage the development of applications, for the time being.
App ad helper
Don't worry. (Simply speaking, below the F8 Developer Conference, Developer Community Group Buttons and News)
Automatic rules
Instead of staring at your ad all the time, you can create rules that automatically update your campaign, ad group, or ad, or send you notifications about a campaign, ad group, or ad change. Pictured,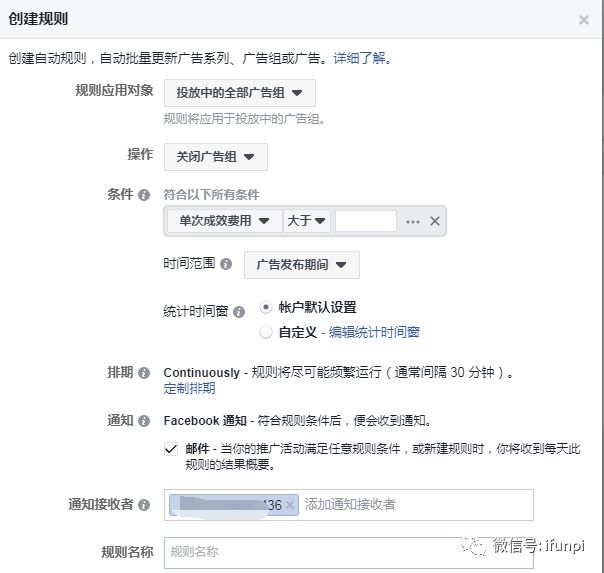 For example, create a rule, an ad underperforms, automatically closes the ad, spends 100 knives today to close the ad group or send me a notification, and so on.
If you're not running a lot of ads, or you're still learning about the new-starter phase of advertising, this part doesn't care for the time being. Later recommend some commonly used automatic rule references.
For more information, you can also refer to the official document: https://www.facebook.com/business/help/1694779440789213?helpref=page_content
PS. video many times appear in a certain part of the temporary do not care, because if you want to expand to say it will take a lot of effort, it is easy not to enter the advertising on the loss of confidence, and we are not to the direction of advertising optimizers, the general advertising cost is not particularly large. (Especially large to find agents to open an account, they will have some guidance and teaching)
Therefore, the tutorial will be for small and medium-sized enterprises and individual entrepreneurs in the direction of the content of practical demonstration, from shallow into the depth, the tutorial did not talk about the content will not do a deep interpretation.
Answers:
The Facebook team runs 10 related questions to answer (i) love to send
10 questions to answer on your Facebook profile account (i)
10 questions to answer on your Facebook profile account (II)
10 questions to answer on Facebook's Page (I). Facebook hands-on tutorials
10 questions to answer on Facebook's page (ii)
Facebook ads promote 10 related questions to answer (i) love to send
Advertising:
Learn what you need to know before your Facebook ads run
How do I create customer- engaging ads?
Full guide to Facebook ad account issues (favorites)
---