Google advertising in the To B industry also needs to focus on the mobile side
       A lot.To BEnterprises will feel that most of their customers are in office hours search, focusing on desktop advertising, mobile advertising and websites often ignored, the actual situation is now in the To B industry, most mobile search volume is more than the computer side, and because the mobile phone side competition is relative to the computer side is smaller, Google in the final analysis is the traffic-caused ads, the actual performance of the mobile side is better than the computer side,You can look at the following two more representative account ad data
The first is the computer side and mobile side of the total cost, but the mobile click-through price is half of the computer side, the same cost brings twice the traffic, although the overall conversion rate is lower than the computer side, but the total number of conversions is still higher than the computer side, such as continue to optimize the mobile site, conversion rate will be more improved

The second conversion data tracking is more accurate, more obvious can be seen, mobile ads although the conversion rate of 3.81% lower than the computer side 8.13%, but due to click-through price4.19Less than 9.06, high traffic, conversion costs are lower than the computer side


Move the Google Help Center for mobile networksstation recommendations
1The speed at which your landing page loads determines whether you get or lose customers. For load times that exceed For 3 seconds of the page, most mobile site visitors will choose to leave. The average page load time for most mobile sites is 19 seconds, far more than the previous 3 seconds. To stand out from the competition, use AMP to optimize your landing page experience.
2Put call-on language in a prominent position
Put the main call-to-action language at the top of your site. Mobile device users can easily miss menu items, so your customers should always put call-on language where users can easily see them. Study participants can more easily complete tasks for sites that clearly display the main call-to-action terms, auxiliary tasks through menus, or non-first-screen provisions in the main part of the site. Your customer's mobile appeal may be different from the desktop version, so let the customer consider it from the user's perspective when determining where to place it.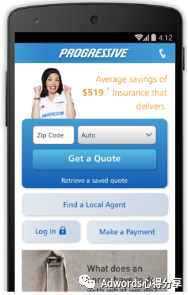 3

Make the menu concise
Mobile device visitors are more likely to navigate through short menus with different categories. Content-rich menus may be great for desktop sites, but mobile device users don't have the patience to scroll through a long list of options to try to find what they need. Consider offering as few menu items as possible: for example, a large department store has streamlined the product categories on its mobile site, providing research participants with a simpler and clearer list than the desktop site.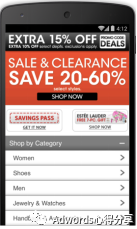 4. Make it easy for users to go back to the home page using the logo as a navigation button to return to the home page.

When mobile users browse the site, they want to easily return to the home page. In this study, participants typically wanted to click the logo at the top of the page to return to the home page, and if they couldn't, they became frustrated.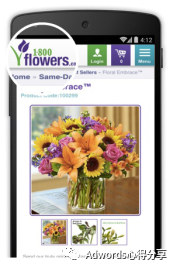 5

Don't let promotions get in the business
Ensure that promotions do not interfere with navigation and are significantly different from call-to-action language. Promotions and ads can mask the content next to them, making it harder for users to get things done. Participants visiting a company's mobile site were distracted by a large promotional banner and missed the navigation button below, making it difficult for them to understand the company's products. For app ads, participants prefer banners that can be easily rejected to large intersted ads.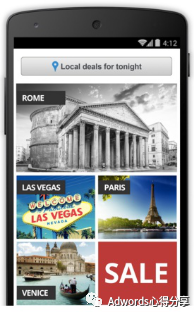 Share a tool to test mobile sites that qualified businesses can refer to for mobile optimizationhttps://search.google.com/test/mobile-friendly?hl=zh-CN
---