Google, Facebook, Bing and other overseas marketing giants appear to help sellers seize "data opportunities"
Click on the blue letter to follow to get dry bags for free
The era of cross-border e-commerce is over, the competition in the supply chain and even the ecosystem behind it is converging, traditional marketing methods are no longer enough to support the rapid growth of cross-border e-commerce business, the development of social marketing under big data provides a better solution.
Hugo Network's 5th "2018 China (Zhejiang) Cross-border E-commerce Expo and CCEE (Zhejiang) Hugo Network Cross-Border E-Commerce Selection Conference" will be held at the Hangzhou International Expo Center from June 12-13.
At the event, executives from Google, Facebook and Bing, the giants of the overseas Internet, will appear and lock in the theme of "big data."

Cross-border business opportunity trends:
Big data drives overseas marketing
With the popularity of Internet coverage, cross-border e-commerce every place flowering, Chinese manufacturing is exported to overseas regions. But the "short board" is also obvious, that isAlthough the Internet is a powerful means to reach the demand side, supply chain management is still relatively weak。
Therefore, some people in the industry have suggested that the Internet can not meet the needs of precise users, but big data can.

Today, many cross-border e-commerce sellers are already using big data analytics tools to predict which categories and styles could become the next big draw this year, and to help supply chains reduce inventory and increase productivity through data derivatives.
Overseas markets, Google, Facebook, Bing and other major Internet giants, all through the user's behavior trajectory, age preferences, education level and other aspects of the analysis, for the audience to push the most accurate information, but also through the big data platform, for cross-border e-commerce vendors to provide off-site advertising flow, more accurate overseas marketing.
Data show that 900 million users have so far built connections overseas through social media, 360 million have cross-border online shopping experience, and nearly 40 per cent of global advertising spending on social media is still rising.
The big three are coming
Help Chinese sellers grasp the "data" business opportunities
In this trend, if China's cross-border e-commerce business wants to break through the operating bottleneck, it must master the means of social marketing, in order to more efficiently reach the broadest and most real global users, directly hit the most accurate customer needs.
In this Hugo network CCEE Zhejiang station, sellers will have the opportunity to Google, Facebook, Bing and other international Internet giants "face-to-face" communication, access to more operational experience.

Recognized as the world's largest search engine! With the expansion of Google's service area, Google is reaching a wider range of service groups and services, such as Google Plus social networking sites, search engines, Google AdWords, Google Shopping... Cross-border e-commerce sellers can use Google's big data system to transform information resources in overseas markets to better understand what your audience needs. At this conference, Google executives will share the current global e-commerce landscape and analyze trends under the theme "The Future of Global E-commerce under Big Data".
With more than 2 billion users worldwide, it is not only the largest and most extensive social media, but also one of the best marketing platforms to help Chinese offshore enterprises realize off-site diversion, and can help Chinese enterprises go abound and build global business through powerful positioning functions and marketing programs.
Through Facebook, cross-border e-commerce sellers in China are able to understand key data such as product clicks, comments, and shares, as well as direct business value, such as by increasing video viewing, attracting more visitors to websites, and increasing conversions to websites, thereby allowing consumers to generate buying behavior and increase repeat purchase rates.
At the meeting, Facebook executives will use the theme of "Overseas Marketing Boosts The Global Sea of Chinese Brands" to analyze overseas-related market conditions with big data, and further promote "China Smart Manufacturing" to the sea.
The world's second largest search engine, directly connected to the world's high-quality sellers. Bing searches for spot ads to deliver accurate, high-quality visitors, and by using Sitelink Extension, Callout Ex-tension, you can get visitors' attention and increase website views.
Microsoft Bing executives will share live how to increase search exposure and help sellers move globally under the theme Of Bing Big Data Helps You Take Control of Global Opportunities.
If you also want to improve the search exposure, improve product re-purchase rate, understand the most IN selection information, you can click on "read the original text", sign up to participate in the "2018 China (Zhejiang) cross-border e-commerce Expo and CCEE (Zhejiang) Hugo network cross-border e-commerce selection conference", more dry goods to share, all in the exhibition site!
High-quality public number recommended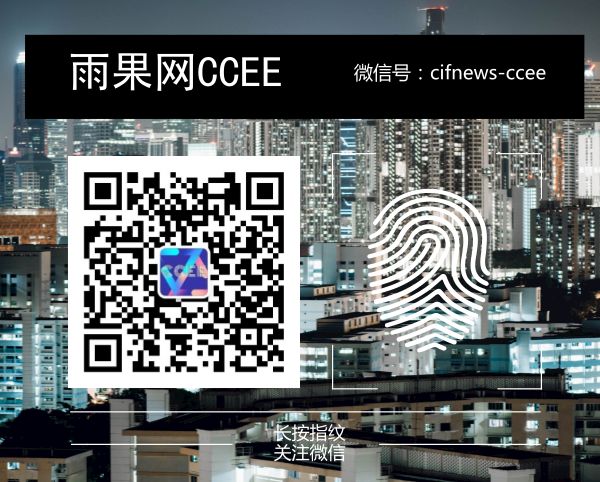 Introduction: 100 million brand factory cross-border e-commerce incubation platform, to help "China Smart Manufacturing" docking domestic cross-border "good sellers" and foreign small B buyers. 

Click "Read the original" to register
---