Fast-hand advertising how to charge, promotion price, advertising costs!
What is a fast-hand ad
Fast hand is a well-known short video application platform, fast hand users more than 700 million, daily activity of 110 million, short video is also the current fire mobile products, by the attention of netizens is very high. Fast-hand ad serving can run your ads into the fast-hand APP's stream of messages and promote them to all fast-hand users in the form of native ads.
Fast-hand advertising price
Fast-hand advertising price according to the official quote, ads in accordance with CPC and CPM two ways of charge, you can choose the right way for your ads before running, this column will introduce you to the cost of fast-hand ads and price policy, I hope to help you advertising.
First, how fast-hand ads are billed
Fast-hand advertising currently supports CPC and CPV two billing methods, advertisers can choose different billing methods in the background according to their own needs.
CPC means click-to-bill, i.e. only if a user clicks on your ad link will the system charge, the ad will be displayed and there will be no charge for viewing. Cpc using the bidding model to show, high-bid ads priority to get the opportunity to show, the final ad click price according to a certain factor to calculate, bidding the lowest 0.2 yuan, the actual transaction price is often higher than the price.
CPV means a valid viewing fee, i.e. your ad video is clicked by the user and watched for more than 3 seconds before billing, the ad has not been played or played for less than 3 seconds, there is no charge. A single CPV price from 0.3 yuan, the specific tariff details, you can use the online customer service tool with our staff to communicate in detail.
Second, fast-hand advertising price
Fast-hand advertising is a prepaid fee payment method, the first top-up amount of the minimum 10000 yuan, the minimum 5000 yuan for the promotion period.
The first recharge fee is directly recharged to your advertising account, for example, if you top up 10,000 yuan, your advertising account will have 10,000 yuan advertising fee, which you can use for advertising promotion. Because fast-hand ads are instantly charged by effect, that is, in the form of CPC, CPV instant charges, when your ads choose to follow the click charge, ads are clicked once, then deduct the cost of one click of the ad;
Many advertisers are curious to know how long the $10,000 ad cost can run. Because fast-hand advertising is not billed according to the time period, 10000 yuan advertising costs can be run time, depending on your advertising consumption, such as your set advertising budget of up to 100 yuan per day, then the 10,000 yuan advertising costs can be fast-hand ads 100 days, if you set a daily maximum budget of 1000 yuan, then 10,000 yuan advertising costs can be fast-handed 10 days.
Third, fast-hand advertising costs frequently asked questions
1, a user click on the ad more than a few times the cost?
A: Multiple clicks on the same device within 24 hours are charged only once.
2, a top-up can be put on how long?
A: For examples above, please refer to.
3, quick-start screen advertising quote is how much?
A: The Clippers don't have an open-screen ad.
If you would like to run an ad on a quick hand or learn more about a quick hand ad, you can follow me, or add me 18024004799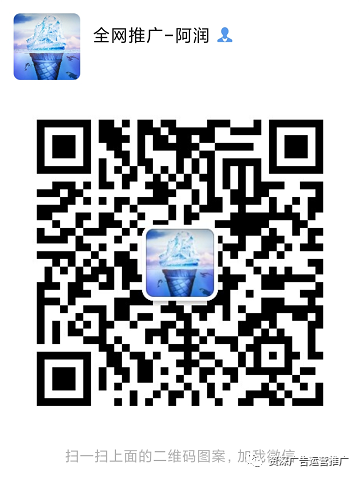 ---