Industry Intelligence . . Where is the elevator advertising media better than other media?
I believe we all have this question:
What's an elevator ad?
What are the advantages over other media?
And listen to the editor slowly...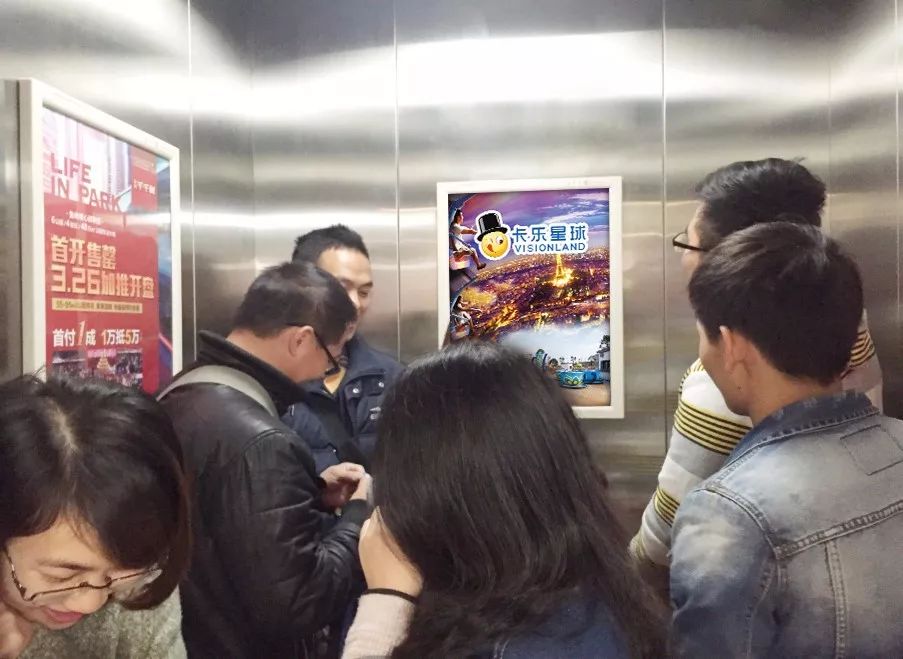 Elevator advertising features
Elevator advertising in the city's various high-end office buildings, commercial apartments and high-end commercial residential buildings in the elevator box wall, waiting hall and lobby, therefore, the media coverage of the crowd are all senior white-collar, successful people and other urban high-income groups, its potential consumption power, high level of cultural education, social impact, are unquestionable. For this part of the population to carry out product promotion, brand promotion, for enterprises, its efficacy is self-evident, other forms of media to achieve such a concentrated part of the consumer groups, are quite difficult.

Usually people wait for the elevator, is the most boring and embarrassing moment, there is a strong, subconscious visual needs. And the city's bustling area of the building, because of its high land prices, mostly high-rise, elevator lift a longer time, but also increased waiting time. Elevators, waiting rooms, etc. are the only way for all ladder riders to get in and out, these locations have traditionally been rarely diverted from visual attention material, so once a novel design, bright colors, attractive appearance of the media, its visual impact and forced reading will undoubtedly be quite large.
Elevators are a must-pass route for ladder riders to get up and down at least four times a day, and their media read them over and over again, which is unmatched by other media
In-house media, such as the subway media, hotels and shops media or posters, are usually in different forms, specifications, content. Therefore, the visual dispersion of the audience is very strong, the authenticity of memory is very low. Elevator advertising media on the contrary, due to space restrictions, the number of media in the elevator is scarce, while the specifications, design, appearance are unified, therefore, the uniqueness of vision and memory of the exclusive increase.
The media hangs low and is limited by elevator space, so it is very close to the audience, easy to read carefully.
Elevator advertising all the production materials, are environmentally friendly materials, not only with the high-end buildings in the waiting hall itself decoration into one, but also to increase its visual content and decorative highlights. As a result, the visual appeal of advertising is not compared to that of ordinary media.
The media painting, painting, replacement are convenient and fast.
Companies will produce and publish their own public service advertisements before commercial advertisements are published or during the interval between ad changes. Therefore, as an advertising carrier, the media's own public welfare is very strong, it is logical to commercial advertising operators of the public welfare image has played a linked role.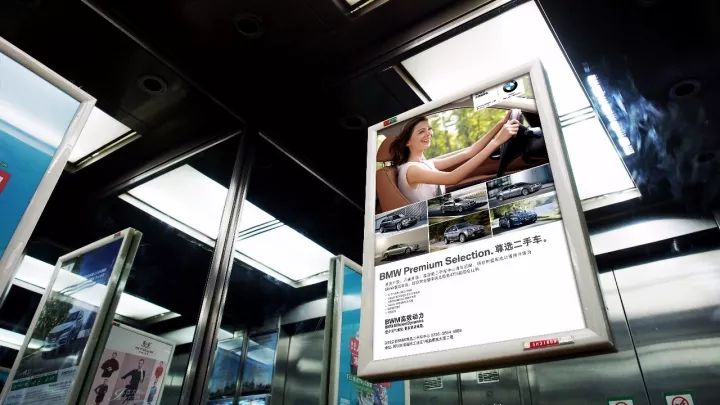 Elevator advertising media and other media analysis comparison
Strong performance: sound, image arrival rate of high adaptation to a wide range, wide audience level advertising effect has been generally recognized, production costs are very high advertising publishing expensive advertising release time is short, disruptive,Viewers usually switch channels during ad slots 
Contains a large amount of information arrival rate is high, design and production flexibility. However, the quality of advertising pictures is not good, the impact of the picture is not enough, the ability to select audience objects is poor, advertising display time is short.
Beautifully printed, graphic and rich audience selection ability can be repeated reading and long-term preservation;
Strong advertising screen impact, long display time, media costs and a thousand people low cost, mainly for the form of print advertising, geographical location fixed carrying information volume is small.
Strong advertising screen impact, strong ability to select audience objects, arrival rate, high display time, can be repeated reading, carrying large amount of information, low media costs, mainly in the form of print advertising, audience level concentration, medium and high consumption level groups and geographical location fixed, relatively concentrated coverage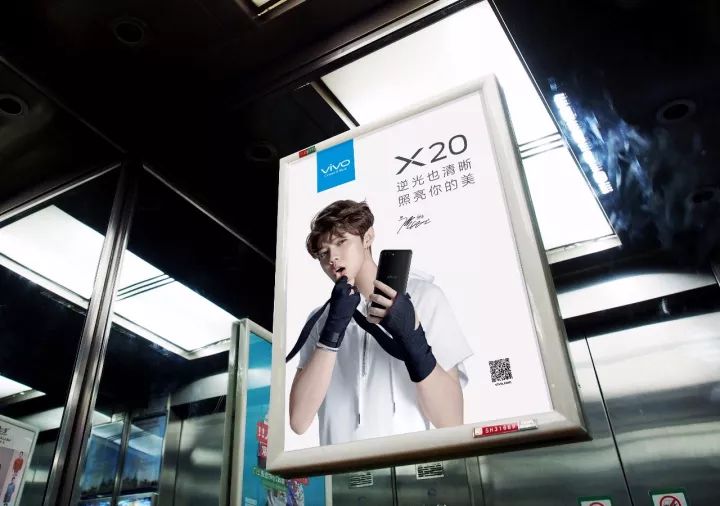 Third, why suitable and need to run ads on the elevator
1, elevator advertising audience is a higher level of culture, higher income, strong consumption capacity of the group. From this point of view, the target consumer group of high-end products is the audience of elevator advertising media. 
2、 Elevator advertising media information transmission volume is largeThe characteristics of long display time can meet the needs of new products, brand communication, transmission of new product listing information, product promotion information transmission needs. 
3、 High audience reach。Based on the characteristics of elevator time waiting, small space and repeated seating of the audience, it determines the inevitabness and repetition of advertising reading, and the initiative of target customers to read advertising content. The arrival rate is even higher at 100%. It is natural to reinforce consumers' sense of identity with new products and brands, as well as to increase the visibility, loyalty, and association of new products and brands. 
4、 ProximityElevator media directly face the characteristics of the target audience, advertising communication penetration is excellent media. Can strongly stimulate consumers' desire to buy. 
5, elevator advertising as a new media, part of its audience is difficult to reach the traditional media, is an important complement to the existing media, is the marketing of the means of communication. 
6, elevator advertising media costs are low. (reflected in the budget for running expenses)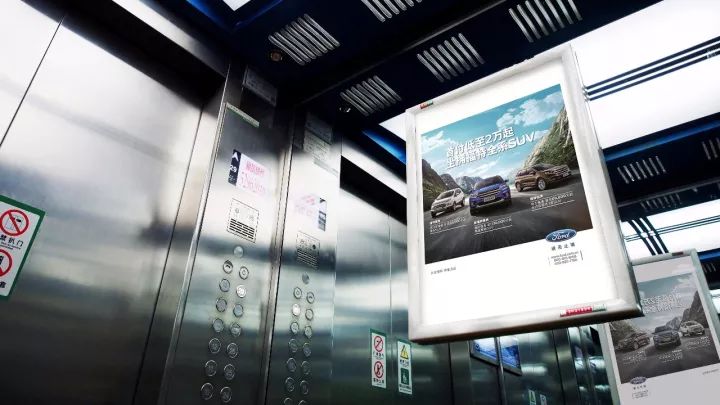 Fourth, the performance of elevator advertising
1, improve the target consumer group's awareness of new products, brands, further expand sales, improve market share. 
2, elevator advertising as one of the communication platforms between enterprises and target consumer groups, to promote new products, corporate brands, so that the corporate image into the hearts of consumers. 
3, elevator advertising as one of the communication platforms between enterprises and target consumer groups, effectively for consumers to pass on product promotional information, is to ensure the effectiveness of promotion, one of the means of stable sales. 
4, improve the number of new products, brands in the target consumer groups, with new products in the Guangzhou market promotion activities, stimulate and stimulate the demand of the target consumers. 
5, strengthen the target consumer on the concept of new products, brands.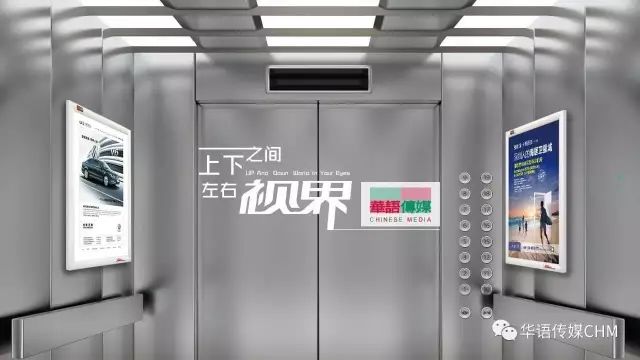 ---