Facebook will compete with Google in the online advertising market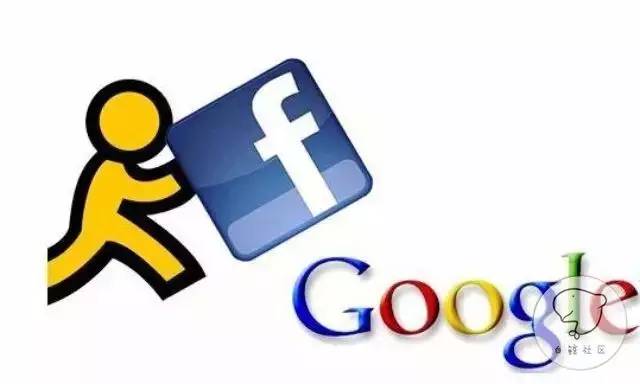 Facebook, the foreign internet giant, has announced that it will launch Instant Articles for all iOS users and a beta version of the service on Android.
This kind of immersive ads on Facebook is also called Instagram Ads, Instant Ads is a kind of streaming ads, and traditional streaming ads, Like Ads through the merchant's CRM software, the advantage is that users can not leave the Facebook platform, can deeply experience the content of the ads, and even directly purchase, ads load speed is also very greatly improved. Be aware that in the mobile side, it's a very poor user experience for users to jump to third-party sites and then make purchases on third-party sites.
Therefore, Facebook launched the Instant Ads function, can be a good solution to the platform, advertising, advertisers, the balance of the relationship between the three, in the user experience, improve the user's demand for advertising, so that the advertising effect greatly improved, but also to solve the mobile streaming ads many problems. Some experts believe that Instant Ads will be The next source of revenue for Facebook's mobile business, and that Instant Ads will solve many of the problems advertisers face on the mobile side to some extent, so Facebook's revenue on the mobile side is likely to rise.
According to Facebook's Q2 2015 results, Facebook's revenue for the quarter was $4,042 million, while revenue from its advertising business was $3.83 billion, or 94.7 percent of total revenue, with mobile advertising accounting for about 76 percent of total ad revenue, compared with about 62 percent a year earlier.
Alphabet's third-quarter revenue was $18.68 billion, including $16.78 billion, or 89.8 percent of total revenue, while Google's website revenue was $13 billion, up 16 percent year-on-year, paid ad clicks were up 23 percent year-on-year and paid click revenue was up 35 percent year-on-year, according to alphabet's parent company.

As can be seen from the comparison of financial results, Both Facebook and Google are essentially "advertising companies", accounting for about 90% of advertising revenue, Google relies on click ads, and Facebook's main revenue depends on mobile advertising.

Compared to Facebook's changes on the mobile side, Google is still pay-per-click. Facebook and Google have their own advertising systems, and it's a good thing that they don't break the river, but it's important to understand that advertisers are limited in their advertising budgets, and even if they do, it's going to be a slow pace. So, Facebook and Google actually compete directly with advertisers, Google has an effect, advertisers will invest more in Google, and once Facebook's Instagram Ads are effective, advertisers will certainly choose Instant Ads, and the rival's advertising budget will be reduced.

Since it is a competitor relationship, as Facebook's Instant Ads function is gradually improved, users and advertisers will favor this model, and Google is still click ads mode, and Facebook is still targeting the current hot mobile side, you can see that all Internet companies are moving closer to users, more convenient mobile, so Google is now facing the impact of Facebook in the online advertising market, The power of the mobile side, in particular, is part of what Google lacks.

There is also a point, the era of mobile Internet, competition between products, in fact, the longer the user use, the longer the user use, the more can produce greater benefits, one is direct data, the platform will have more data generation, the other is content, there will be more UGC content produced, both aspects, for the quality of advertising have a great dimension improvement, data and content will add more cloud computing dimensions to the platform, but also more conducive to advertisers in content and creativity for users "Personalized customization", to put it simply, will make the advertising effect more, coupled with the way closer to the user, will allow users to directly and advertising transactions, which is far better than the user on Google search socks, and then click on the link to jump to a third party is much better, after all, users do not immediately think of socks, compared to the analysis of people, Facebook is more accurate.

Instant Ads is likely to spark a showdown between Facebook and Google in the online advertising market, which is, after all, a multi-billion dollar market that no one will give up easily, especially since Google's nearly $16 billion in quarterly revenue, which would have been its home, would easily have let Go of Facebook? The precision and tradeability of online advertising are bound to become new competition points.
The information in this article is from adexchanger.cn and does not represent the official position of the Moby Dick community. The Moby Dick community shall not be liable for any disputes or losses arising out of the contents of this website.
Google's first China City Tour is only for mobile developers! Moby Dick community as a guest co-organizer and national media support, invited the vast number of whale visitors to the exhibition! Last stop Xiamen station, more surprises waiting for you to come! Click on the bottom left"Read the original text"View event details and sign up!


---