It's precision advertising again! On the first anniversary of the GDPR, Google was investigated for allegedly leaking user browsing data
在隐私保护问题上,谷歌和Facebook绝对可以称得上"难兄难弟"。
On May 22nd the Irish Data Protection Commission (DPC) announced that it would launch an investigation into Google's precision advertising push business.
It is understood that this is the first time DPC has "started" Google, just four months after it became Google's main regulator in Europe, while Facebook has long been "on the list".
According to the DPC's official website announcement, one of the reasons for the investigation was a formal complaint filed in September 2018 by Johnny Ryan, Brave's chief policy officer (Brave is a web browser known for blocking ads and trackers and protecting privacy).
Ryan believes Google's DoubleClick advertising platform could reveal private data generated by users in their web browsing behavior. He points out that when users visit the site, Google transfers their private personal and behavioral information to hundreds of companies for the purpose of selling precise advertising space without their knowledge.
The DPC said in a statement that the purpose of the survey was to ensure that Google's handling of personal data at every stage of its advertising business complied with the EU General Data Protection Regulation (GDPR). In addition, DPC will examine whether Google complies with the GDPR's principles of transparency and data minimization, and whether its data storage methods are compliant.
In response, Google said: "We will cooperate fully with DPC's investigation and welcome the european data protection regulations to further clarify the real-time bidding link in advertising transactions." Users authorized to use our systems are subject to strict policies and standards. "
With several technology companies based in Ireland, they could face fines of up to 4 per cent of global revenues. Not long ago, DPC revealed that it was conducting 51 large-scale investigations, 17 of which involved Facebook and its subsidiaries such as WhatsApp and Instagram, and others included Twitter, LinkedIn and Apple.
Interestingly, the survey was announced just days before the first anniversary of the GDPR.
The European Data Protection Commission recently released its first-anniversary statistics: 67% of people have heard of the GDPR, of which 36% know more about the content of the GDPR. This seems to mean that personal data protection is getting back on track in Europe.
The same question is that the statistics among Americans are less optimistic.
In January, CNIL, France's data protection regulator, fined Google 50m euros under the GDPR for its "lack of transparency, inadequate information provision and lack of effective user consent" for personalised advertising. But according to a survey by NCipher Security, 41 percent of Americans don't even know what the GDPR is.
But in any case, CNIL's current maximum fine, together with the survey, could shake up a group of data-driven internet giants such as Google and Facebook as the driving force behind the development of precision advertising.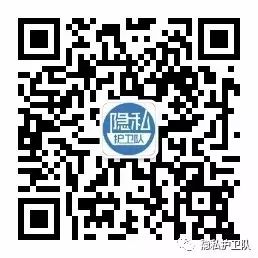 ---