Facebook nod: You need to ask yourself these three questions before your ads run

Facebook ads are generally divided into four categories:
1. External URL - serve ads for external links;

2. Pages - Professional advertising for Facebook;

3. Applications - serving ads for Facebook APP apps;
4.Events - Ads for Facebook events.
Facebook ads bring huge amounts of accurate traffic and transformation, which should be the most basic knowledge you know, but AD is not what you want to do, you want to do it, it's not that you know the basics and you can succeed. The so-called grass snake gray line, volt thousands of miles, advertising is a ring buckle, if there is no correct decision, just follow the wind machinery to do can produce results is unexpected.

So before you decide to launch Facebook Ad, here are three questions you need to think about. (For new drivers, the old driver can drive away directly)


One, what do you want to do with Facebook ad?
When you want to run ads on Facebook, you'll find that there are many types to choose from: 11. But what do you want to determine your purpose in advertising and increase brand exposure? Increase conversion rates? Or something else, set the goal before you can choose the right type.


Second, where do you want your ads to appear?

Facebook ads are run on users' news feeds and ads on the right. Depending on the form of your ad, you can also operate on multiple platforms, such as Instagram and Audience Network, at the same time.

News feeds are the focus of Facebook ads. The News Feed, which users often click on, greatly increases the exposure of ads, and the conversion effect is ideal compared to the ads on the right. If they're potential customers, there's a good chance they'll run into ads.

However, it is also possible to put it in the trash as spam.


If you're planning to run a Facebook ad, it's due to whether you're using CPM or CPC's cost model.

So let's look at the difference between CPM and CPC

Cost Per Mille , the cost per thousand views, is the cost you pay every time an ad is shown to 1,000 people - even if no one clicks on your ad.

Cost Per Click is the cost you pay every time someone clicks on your ad - even if it's exposed 1 million times.

Both cost models utilize a bidding system, and the actual cost depends on other advertisers. If a combination of demographic traits has many advertisers competing, the bidding costs will be higher, and vice versa.

Which cost model is better?
Simply put, it depends on what you want to achieve.

If you have a limited budget and only want to pay when someone clicks on your ad, CPC is a safer option, with "effectiveness" as the center/goal and more effective in executing "sales"-related plans.

If your goal is to promote the company on a larger scale, CPM is better suited to "PR" and "visibility"-related businesses. So you can choose CPM to promote your fan page or announce a new product or event.

Note that if your CPC ads don't have a high point-to-point (CTR), Facebook will gradually reduce the exposure of your ads, resulting in your CPC ads not getting the results you expect.

On the other hand, if you choose CPM mode and your ad has a small CTR and a large audience (such as more than a million people), you're likely to spend hundreds of dollars on it without any one clicking on your ad.

So you take the time to optimize and test your ads (including location, type of ad, targeting settings, titles, images, and documentation).


In general, CPC has a higher click-through rate, while CPM produces fewer clicks, but the cost of clicks is cheaper.

Since both CPM and CPC practices have their own focus, advantages, and need attention, you can test both modes first, and then choose a better one based on the results.

Alternatively, you can test multiple different versions of ads in CPC mode, pick out the highest ADS ads in CPR, and later change the ads to CPM mode to reduce costs and increase exposure. The key is to test multiple different ads to decide which is best performing or best suits your business goals.

So at the end of the day, the key to which billing model to choose is: What is your point reading rate CTR? It can be said that if your CTR is high enough, CPM is the best choice;


The next question is, if you want to use CPM mode, how do you calculate the lowest CTR?
How to calculate the minimum CTR required to select CPM
1. If you bid according to the CPC proposal offered by Facebook, you set the price at $1 (you are willing to pay $1 per click);
2. If you bid according to the CPM offered by Facebook, you set the price at $0.50 ($0.50 per exposure 1,000 times);
3. Your lowest, or break-even CTR, is 1 / ($1/$0.5) / 1,000 x 100% , 0.05%;
4. Next, you can use CPC mode to run several different versions of the ad, and then pick out CTR equal to or higher 0.05% of the ads, and then change the advertisement to CPM mode;
5. Therefore, the higher the CTR, the greater the advantage of using CPM, and the lower the cost of clicks.
(Source: Fubu Foreign Trade Forum)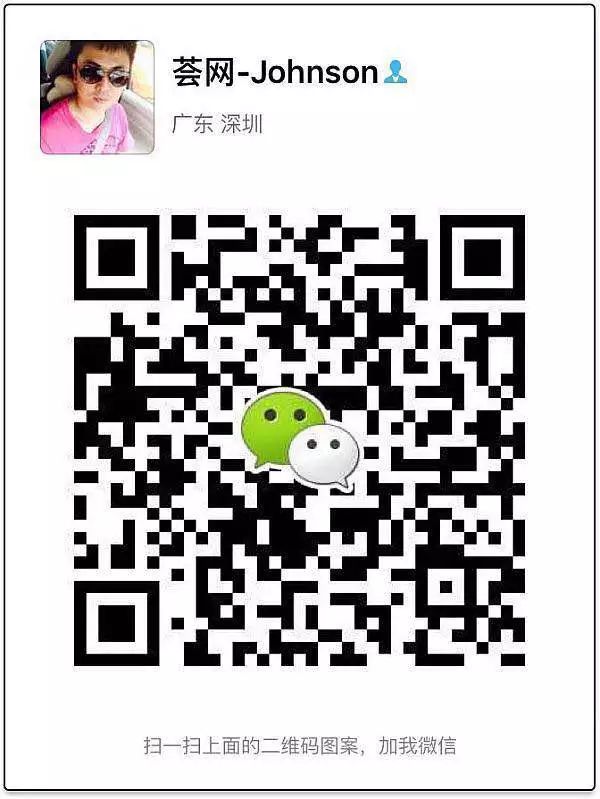 More cross-border e-commerce related services
"Hai Xianhui" public platform
---