Use Facebook to get high-value users from measurement and bidding to ad testing (LTV Next)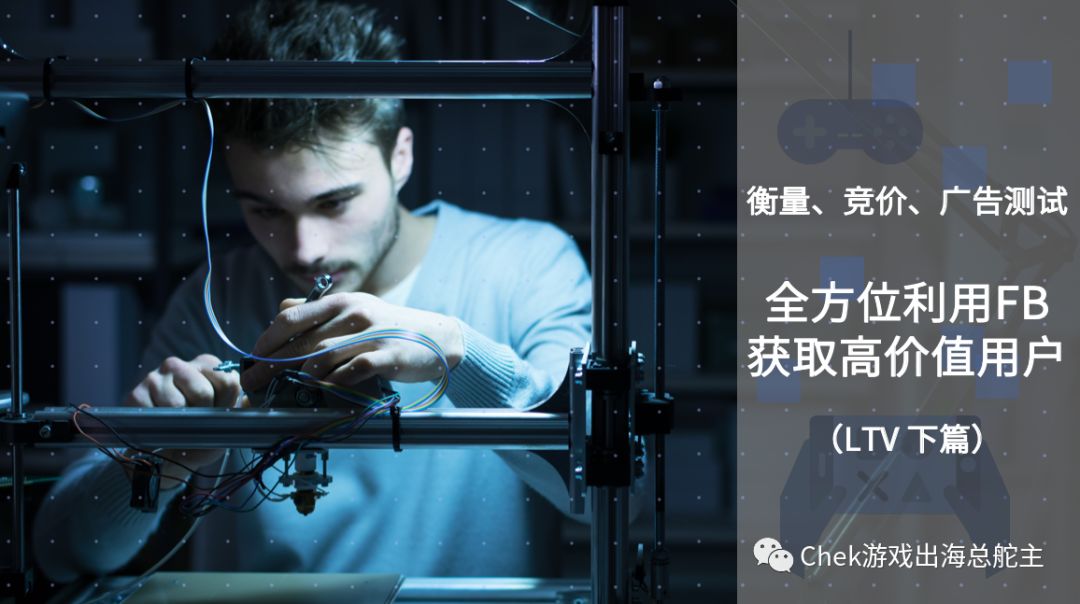 I shared it with you in the last issueAccurately predict LTV's data modelTo facilitate small partners to adjust their marketing plans according to future LTV trends. It's important to learn to predict LTV, but it's even more important to know how to improve LTV. That's right, this issue will provide a comprehensive analysis of how to optimize player LTV through solutions such as measurement, bidding, and ad testing, taking advantage of Facebook to get high-value users and maximize marketing results!

Accurately measure user lifetime value (LTV) and marketing effectiveness
To optimize LTV and marketing effectiveness, we must first accurately measure, in order to "drug the disease." Both Facebook Analytics and third-party platforms such as AppsFlyer offer powerful metrics that allow you to choose one or both based on your needs.
Solution one: Facebook Analytics
Facebook Analytics is a tool that provides data analytics solutions that help game developers understand how users are using your products and find key areas to optimize. Facebook Analytics counts all users who use the product, not just Facebook channels.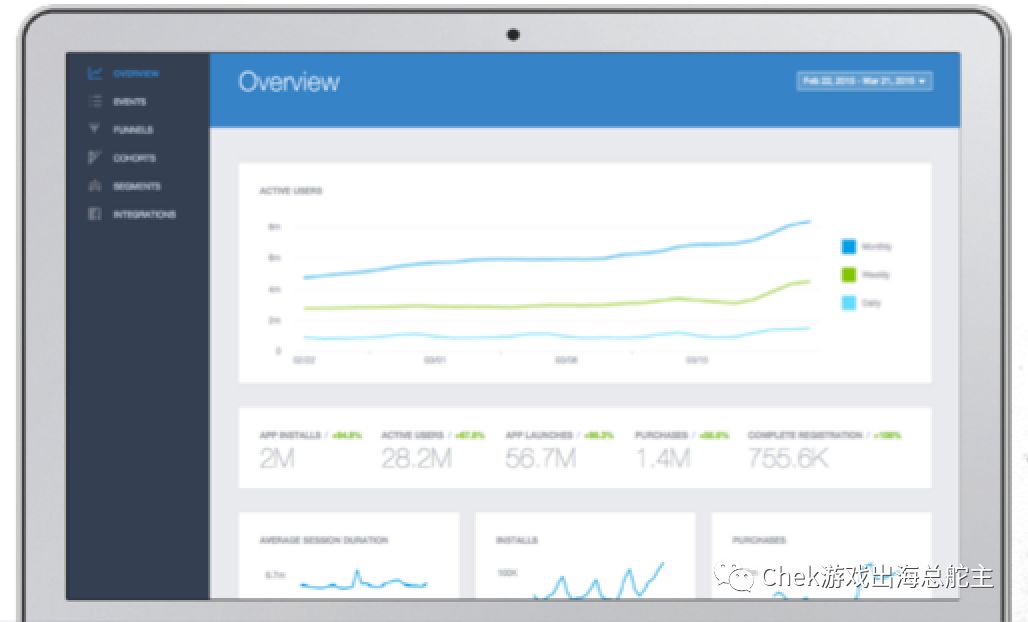 Facebook Analytics helps mobile game developers understand the following issues that matter most to them:
Which user behaviors are valuable

How to measure the value of different users

Retention and frequency of use (user viscosity)

In-app purchases (value created by products)
Compared to other SDKs, Facebook Analytics has the following benefits: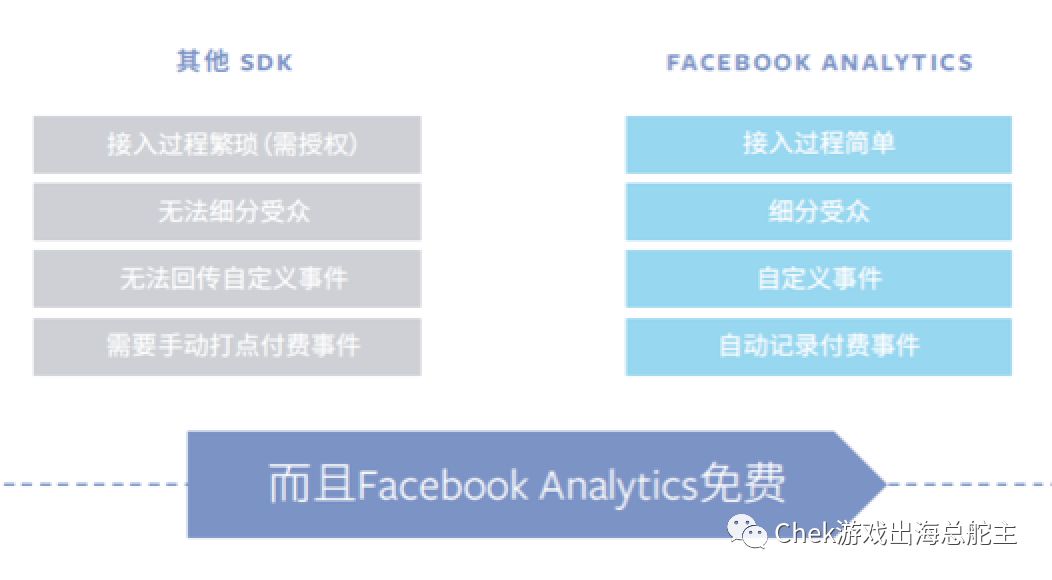 The core feature of Facebook Analytics is to help mobile game developers understand four areas:
1. The event is applied: Helps you count and understand the key behaviors that players have value in your app, including app installation, registration, payment, and more
2. Funnel.: Through the funnel, to understand which part of the user experience is weak, optimization can be targeted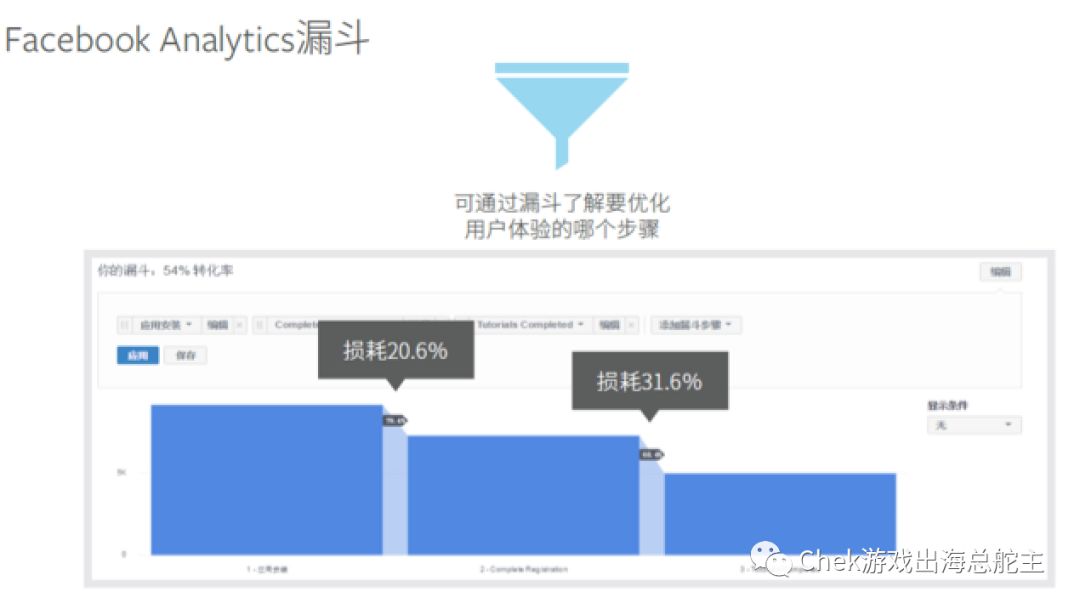 3. Audience segmentation: You can segment your audience by defining user groups by demographics, app events, app installation sources, and device information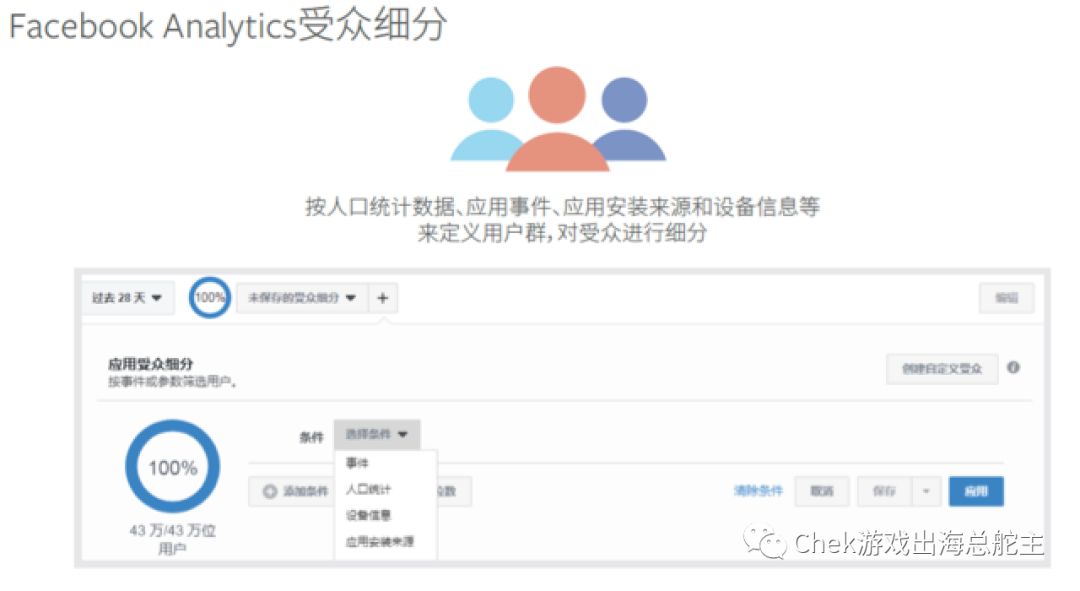 4. Retention rate:Learn about the player's retention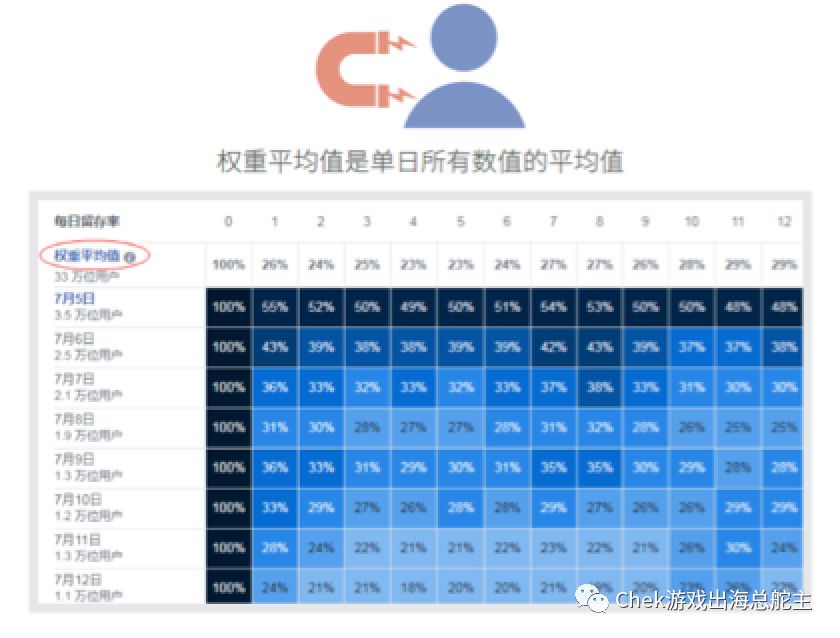 Solution 2: Third-party platforms (AppsFlyer)
Mobile marketers can also use the AppsFlyer platform to monitor users' performance throughout the cycle, connecting more than 4,000 platforms. AppsFlyer is powerful enough to monitor the cost of marketing campaigns, attribution app installation, and all mobile revenue, reporting real-time ROI for every effort invested.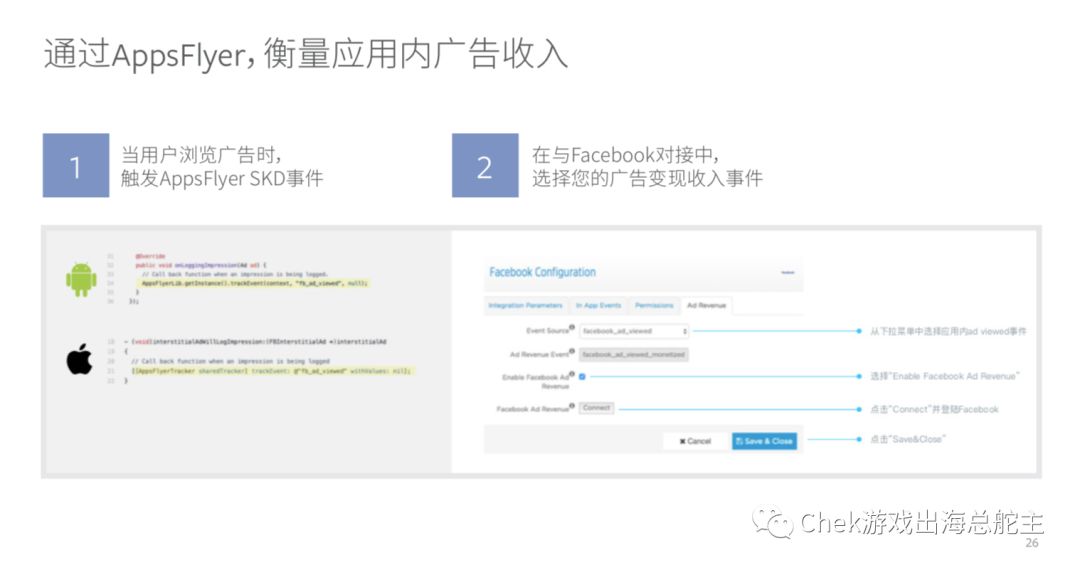 Analyze advertising revenue and improve LTV and ROI in 4 ways, including:

Choose a cash-out platform that delivers high revenue.

Measure the impact of ad realization on user interactions and retention and optimize accordingly.

Optimize promotion channels based on LTV and ROI data to obtain high-value users.

Create a high-LTV or ROI user base to optimize lookalike audiences, and promote LTV by re-marketing customers who are losing out but still have potential.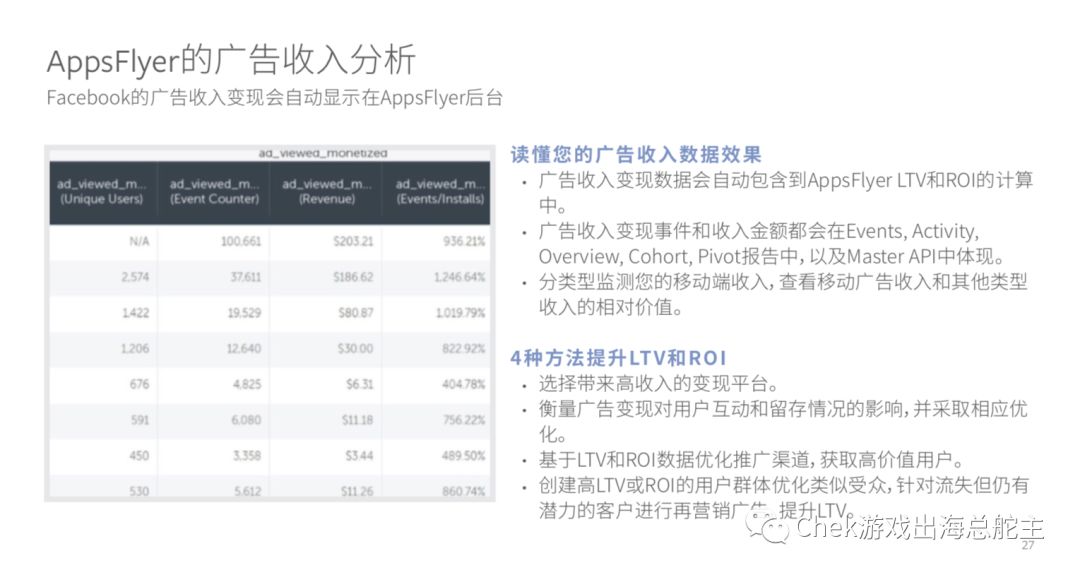 Optimize bidding strategies for lifetime user value
Facebook offers flexible bidding options for use at different stages to give you more control over your marketing performance.
Minimum Fee Bid (Lowest cost): Suitable for pre-buy cost exploration, such as when entering a new market and the bid price is still uncertain.

Set a minimum fee auction for the bid cap (Lowest cost w/bid cap): Suitable for use when you know the approximate CPI/LTV, but pursue the lowest cost buy, for example, in pursuit of user size growth.

Target Cost: Suitable for a strictly cautious CPI/LTV optimization model, such as the desire for large-scale delivery while maintaining costs close to the target bid level.
You can refer to the figure below to see a detailed comparison of the three to find the best bid strategy for you.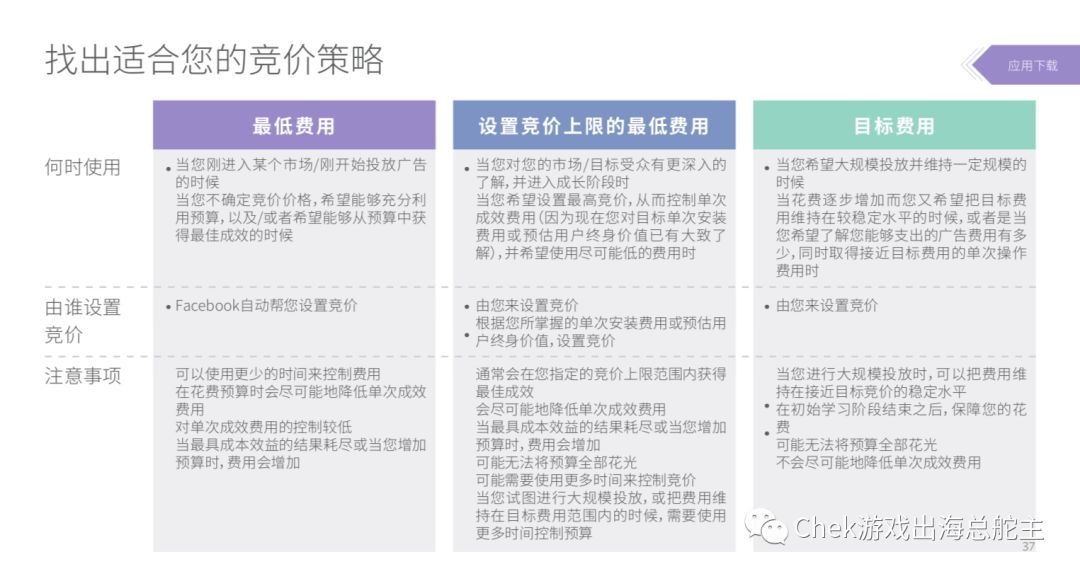 Use Facebook's tools for ad testing
Facebook offers a variety of ad testing tools to help you understand the effectiveness of different targeting and footage, and use the results to continuously adjust and improve your marketing direction and strategy for better results.
Facebook's testing tools have the following benefits: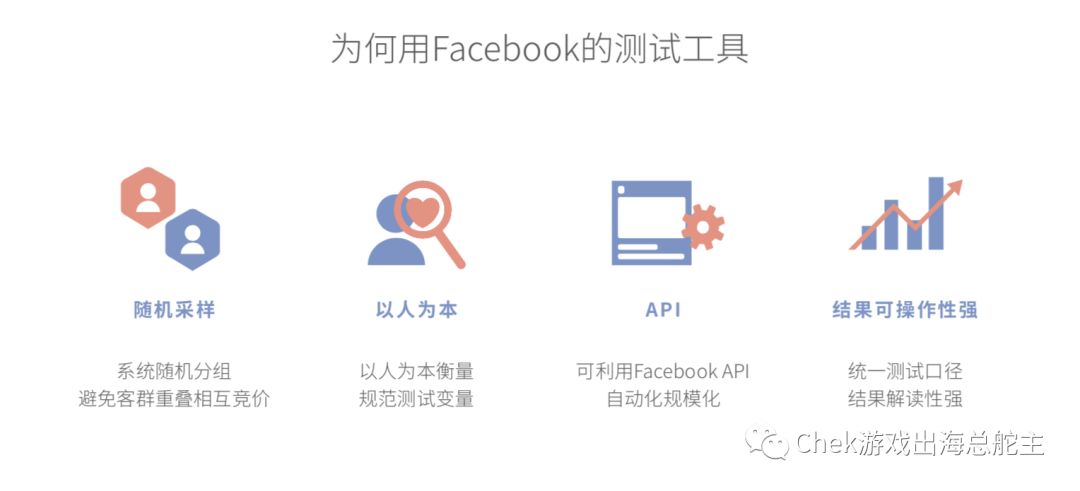 We recommend that you develop a test plan based on the steps shown in the following image.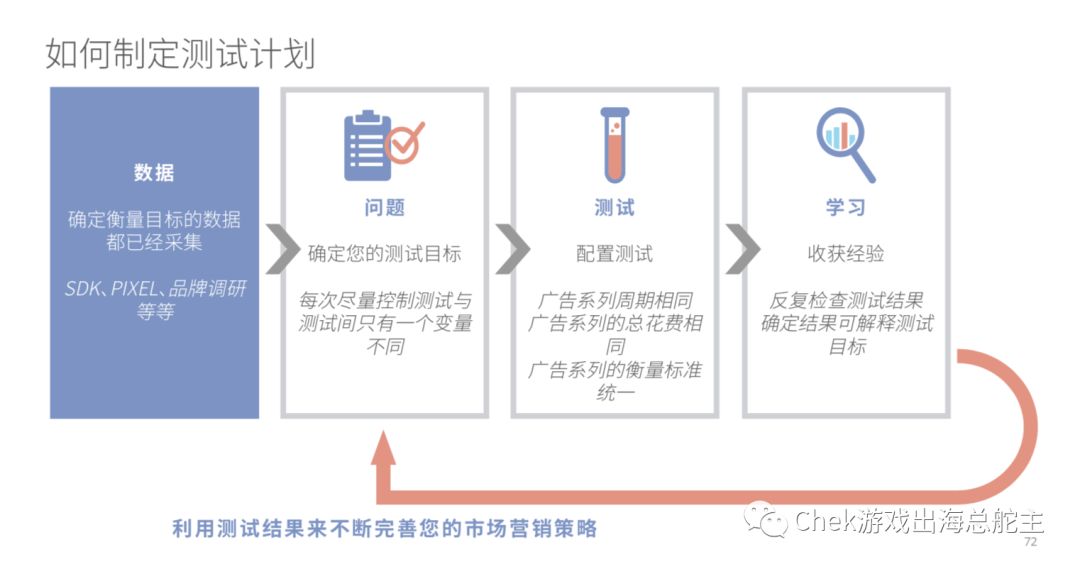 Next, we'll look at the three major ad testing tools that Facebook offers, including the ad test wizard tool, the A/B test, and the promotion test.
One.Ad Test Wizard Tool (Test and Learn), which can help you understand the effectiveness of performance ads in two areas:
Learn about the usefulness of Facebook ads: Compare audiences who have seen and haven't seen Facebook ads to see their incremental differences.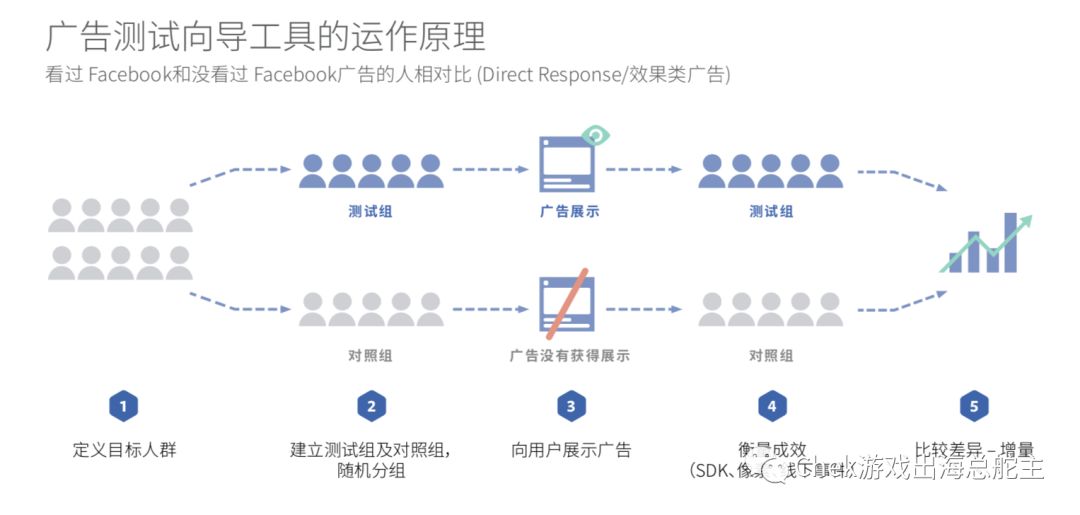 Find out which types of Facebook ads work best: Compare different campaigns to see which ones will bring the lowest conversion costs.

Two. A/B test(A/B Test), allowing you to segment your target audience into different groups, by comparing audience, layout, delivery optimization and creative materials and other factors, simple and effective measurement of the difference between the cost of a single operation, link click-through rate and other indicators, according to the test results of different ad groups, find the most efficient ads, so as to adjust the marketing strategy.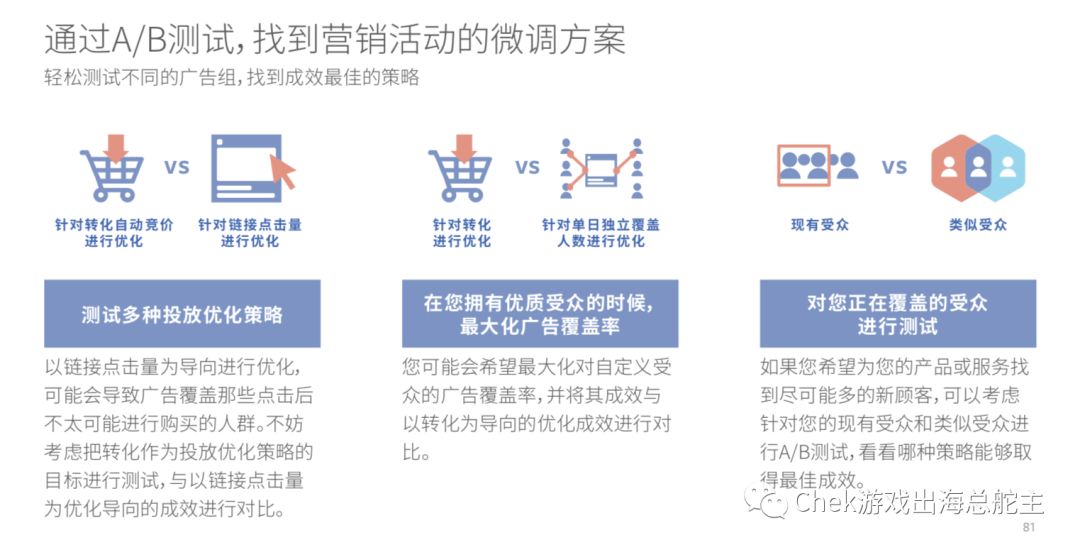 Three.Promotion test(Lift Study), mainly through enhanced research to measure the incremental value of Facebook's brand advertising, suitable for use in brand marketing campaigns, to help improve key brand metrics, such as ad recall increase points, ad reach audience, and understand the cost per new audience.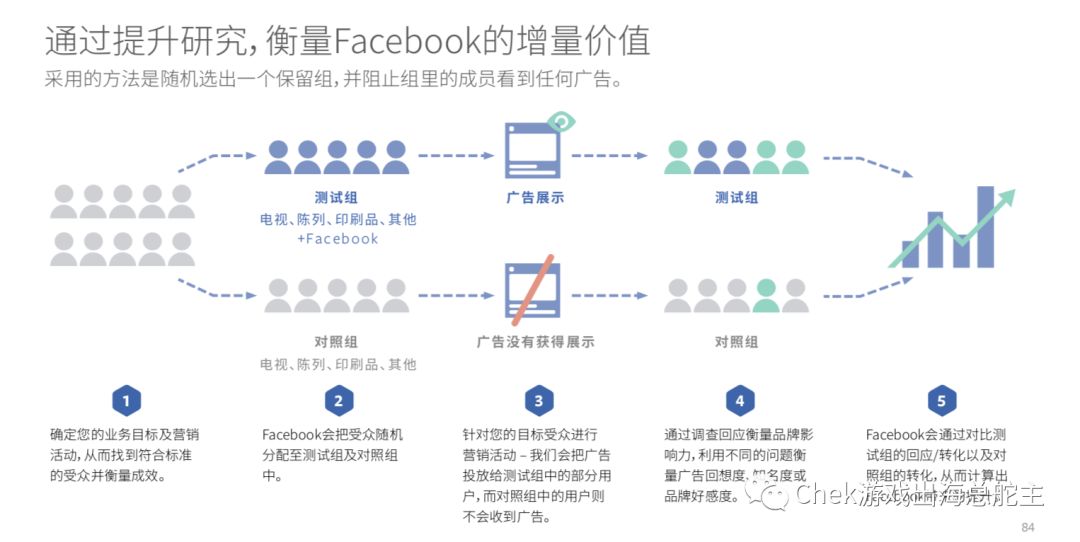 Finally, send a summary form that compares the main differences between the three to help you find the test tool that best fits your marketing goals.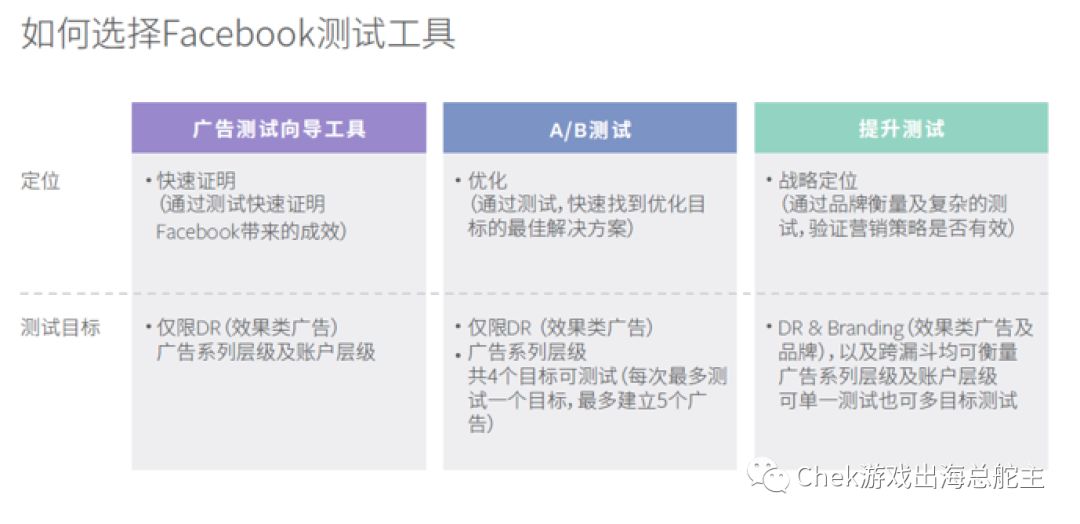 Want to learn more about game marketing and LTV upgrade dry goods? Scan the QR code below immediately (VPN required), a lot of practical information, take away no thanks!
Blueprint game industry marketing training
Select more than 40 online courses related to game delivery,Designed for game advertisers, including Game Promotion Best Practices

APAC Facebook Gaming Partners群组
Post official information about the Facebook game team every week.Includes product updates, online training, best practices, important news, and more
(You need to fill out a questionnaire to join)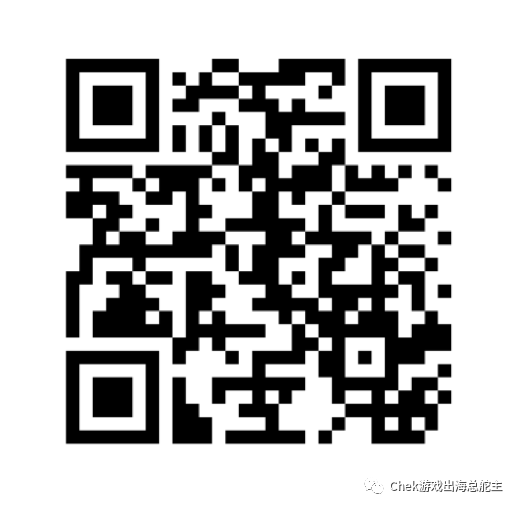 ---