Facebook ads are a complete guide to Kickstarter crowdfunding projects
Have you ever thought thatKickstarterThe most important thing in the project is not the handboard?

In.There are only two outcomes for crowdfunding on Kickstarter:Either the project succeeds and the promoter raises the ideal funds, or the project fails and the money raised is returned in full, with the sponsor taking no money. Once you understand the rules of the platform, ask the crowdfunding sponsors to pay for itFacebookAdvertising suddenly became a stressful thing. Especially after hearing about some failed project casesYou won't want to risk investing in a project that doesn't have a "money" path.
But this "risk" is not dueFacebook's ad delivery mechanism itself is not reasonableIt comes from the lack of funds from the project sponsor and concerns about the project. After reading this guide, you'll understand thatFacebookAdvertising can not only fuel your crowdfunding projects, but also bring a considerable amount to your projectsleads(leadsdata obtained through advertising about the likelihood of someone buying a product or service), the number of fans and loyal supporters, and these resources are not available on other platforms.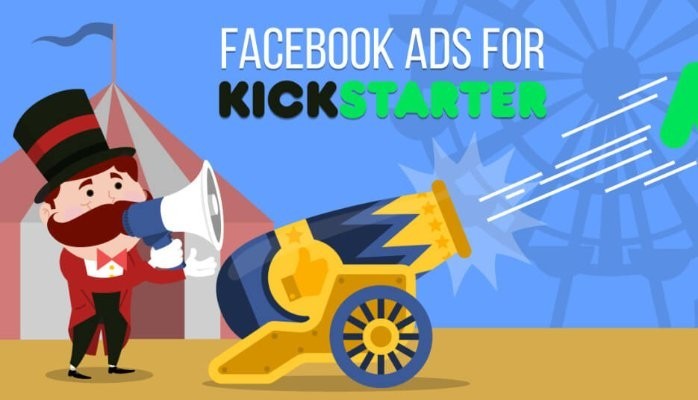 What you need to do before you create a Facebook ad for the Kickstarter project
Don't wait until crowdfunding projects are online to start planning your advertising strategy. The project's advertising strategy should have started preparations months before the project came online.
Before you create your first ad, you should be prepared for two:
·KickstarterFloor-to-ceiling storage page before the project 18th online (Landing Pages)
·FacebookPixels (Facebook Pixel)
▼ The saver page before the Kickstarter project 1000s go online
The construction of landing pages can play a role in publicity and pre-heating for crowdfunding projects.
- Let supporters know that only those who support your project first will get the highest discount. Invite them to leave a mailbox message to let them know your project preparation at the earliest;
- As long as you've followedKickstarteritem, you will find that the maximum discount price range is always limited, you have to let your supporters understand this;
- If you're still not sure what you can promise at this point, try the usual onesleadThe way to attract. For example, you can use a free e-book or guidebook to get supporters to leave their email addresses;
- The project is about to go onlineBefore you can add a countdown gadget to the landing page to remind supporters of the specific date the project available online;
▼ Facebook pixels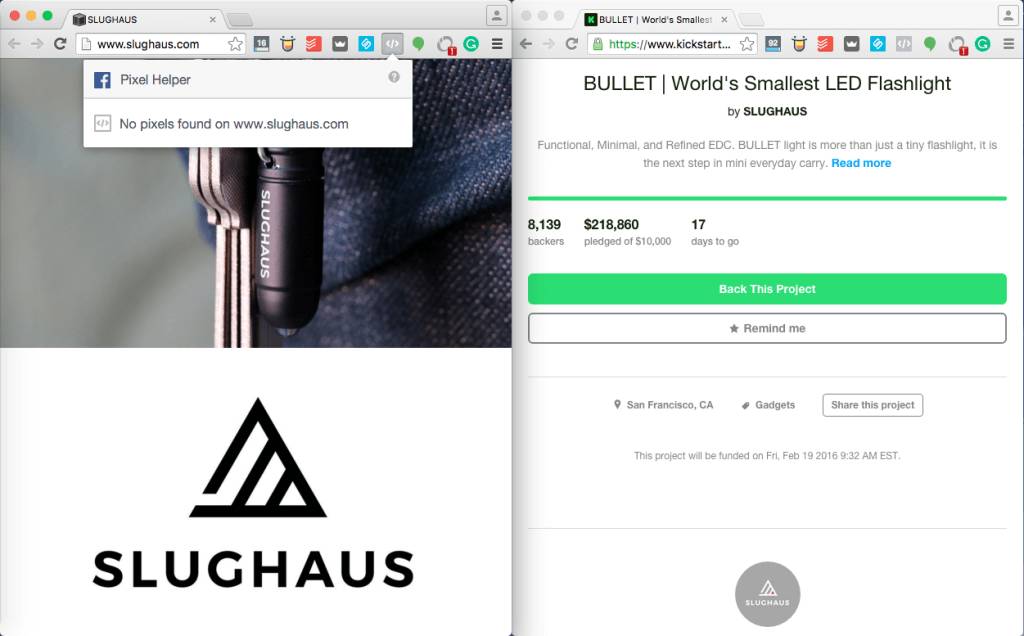 If you've noticedKickstarter, you'll find that the vast majority of projects in crowdfunding are not installed on their pagesFacebookPixel.
But crowdfunding projectsPakpodInstalled on the crowdfunding page before the project is officially launchedFacebookPixel., which recorded the number of visits the project received during crowdfunding.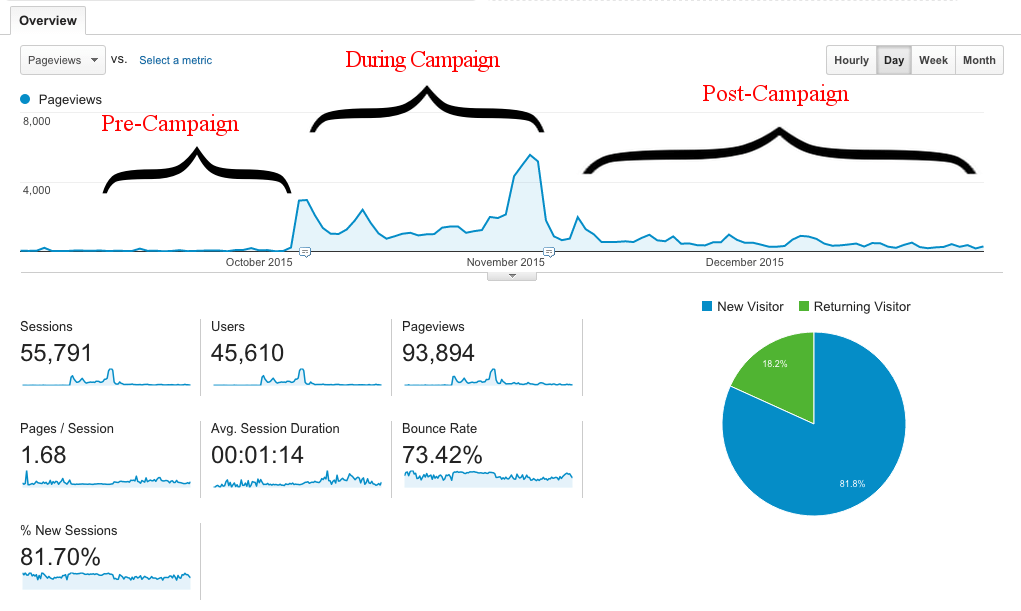 It's installedFacebookPixel.after each byFacebookBringing in visitors can be a target for re-marketing.
▼ Use Facebook ads to build email lists before items go live
In the construction of a good landing page, installedFacebookPixel.After that, you should start preparing your ads.
Before crowdfunding begins,FacebookThe main purpose of your ad is to find people who might support your project and get their mailbox.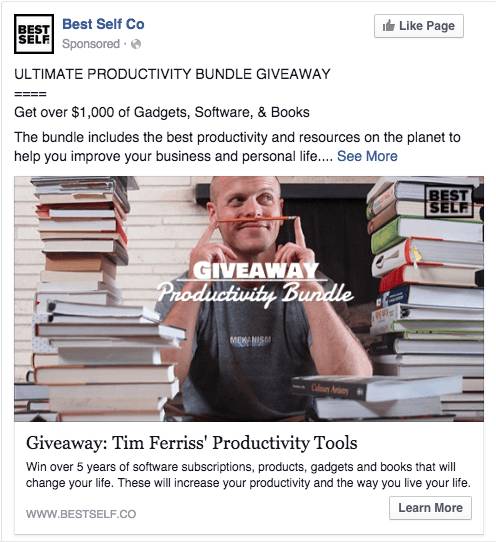 Market research, advertising paper testing and image materials are important. But remember, getemailIt's Wang Dao, and maybe you'll even be surprised at how low it costs.
Previously, one was namedSelf JournalThe project was raised in total$322,695Dollar. The projectRan for a few daysFacebookAdvertising.Only spent$92.89dollars, but got them172e-mail address.
If you don't have anything goodleadIn the form of attraction, you can also try the following:
- Free electronic guide - you can also set it as a return form;
- Pre-set the "reward" content for the original supporter;
- To hold a contest or sweepstakes;
▼ Select a target audience before the project lines
The difficulty with serving ads is how to determine who is our target audience.
Crowdfunding projectsSelf JournalFans of some public figures in the industry were widely selected as target audiences, and the results are as follows:

In general, we recommend:
- Choose a wide audience that is interested in your industry;
- Public figures in the industry;
- Narrow your audience to the rightKickstarter"people who are interested and interested in the industry or public figures;
▼ Several forms of advertising before the Kickstarter project available online
Crowdfunding projectsSelf JournalDiscover when an ad is streamed with information (News Feedthe cost of producing each result when rendered in a manner (cost per resultlowest, while ads on the phone side have the highest reach rate.

In addition:
- Lead adsthe form of the ad so that the audience doesn't have to jump awayFacebookThe page can be filled inemailInformation;
- Video adsThe form of creatives is more attractive to click;
- Carousel adsCan show you in multiple adsKickstarterProducts;
Early campaigns can also test the effectiveness of ad text and photo footage. Anyone who's ever been to your site's page - even if they haven't stayedemail——You can also target your projects as a remarketing goal when they're officially launched.
KickstarterDuring the project's on-line periodFacebookAd serving
In addition to collecting before the project eslinesemailsWhat do we need to do when the project is online?
Pakpodof theFacebookThe advertisement contributed nearly to the crowdfunding project40%crowdfunding amount.
As can be seen from the figure above, due toFacebookThe amount raised by the project for the delivery of the advertisement$70,000soared to the end$123,000。
▼ Limitations of Kickstarter analysis tools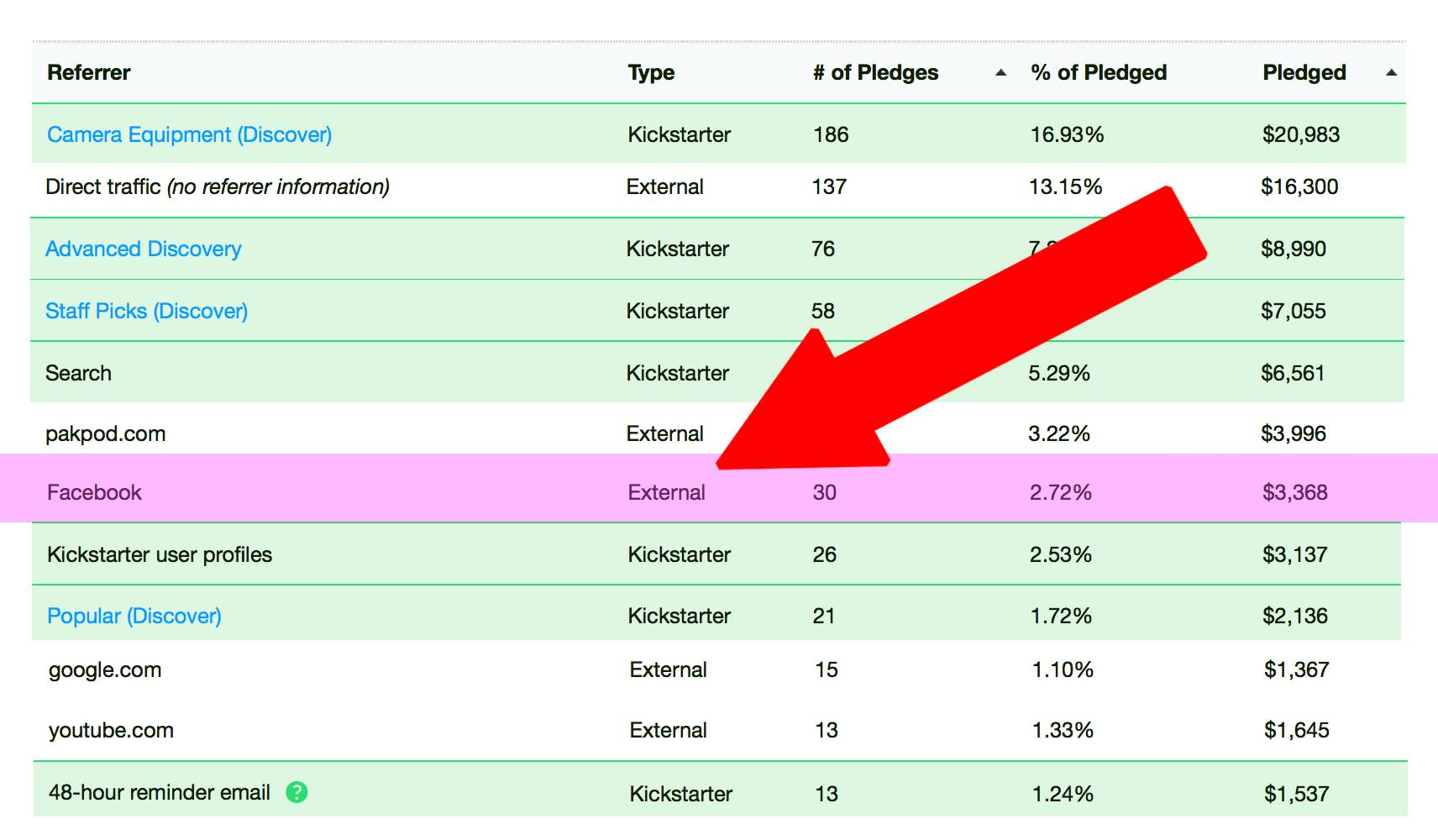 Can't tell the difference between natural traffic and paid traffic? That's exactly what's going onFacebookMarketer's nightmare.
Desktop traffic, mobile traffic, paid traffic, natural traffic……So many different sources of traffic can't beKickstarterBackground analysis tools make a clear distinction.
But don't be discouraged.This is a difficult problemJust use a few programming tips to solve it.
How to track Facebook ad conversions for the Kickstarter project
To implementThis advanced tracking feature,You may need the help of a web developer. But if you don't have a website developer around you who can ask for help (or you don't want to study this feature), then we strongly recommend that you look for itkickstarterHelp from crowdfunding providers.
Because.KickstarterThe analysis tool only displays the root domain of the site (root domain), so you need to make sureFacebookLinks in ads are more than just oneKickstarterA link to the page.
You need to make it in the adlinkThere's a different source so you don't work hard with your friends to brush it for youFacebookThe natural traffic from the home wall promotion is confusing.
To separate the two sources of traffic, you must make sureFacebookIn the adlinkis a unique sub-domain (sub-domain)。 Therefore, you need the domain name host on the website (domain hostuse a virtual host (cPanelto create different sub-domain folders. That's it.30Different ad variables are required30Different sub-domains.
The following are detailed steps
1. Put the following red HTML code under the folders of each sub-domain. In view of the need for re-marketing, we recommend addingFacebookAnd.GA pixels。
<html>
<head>
<!– Facebook Pixel Code –>
/
/ YOUR FACEBOOK PIXEL CODE
/
<!– End Facebook Pixel Code –>
<!– GA Pixel Code –>
/
/ YOUR GA PIXEL CODE
/
<!– End Pixel GA Code –>
<!– Redirect to Kickstarter –>
<meta name="referrer" content="origin">
<meta http-equiv="refresh" content="0;URL=https://www.kickstarter.com/projects/YOURPROJECT">
<!– End Redirectto Kickstarter –>
</head>
</html>
2. Each groupAd Set(Or.Ad CampaignbelowAdall need to jump below a specific sub-domain. You can take001,002,003and so on to name them. Like what:001.yourwebsite.com,002.yourwebsite.com等。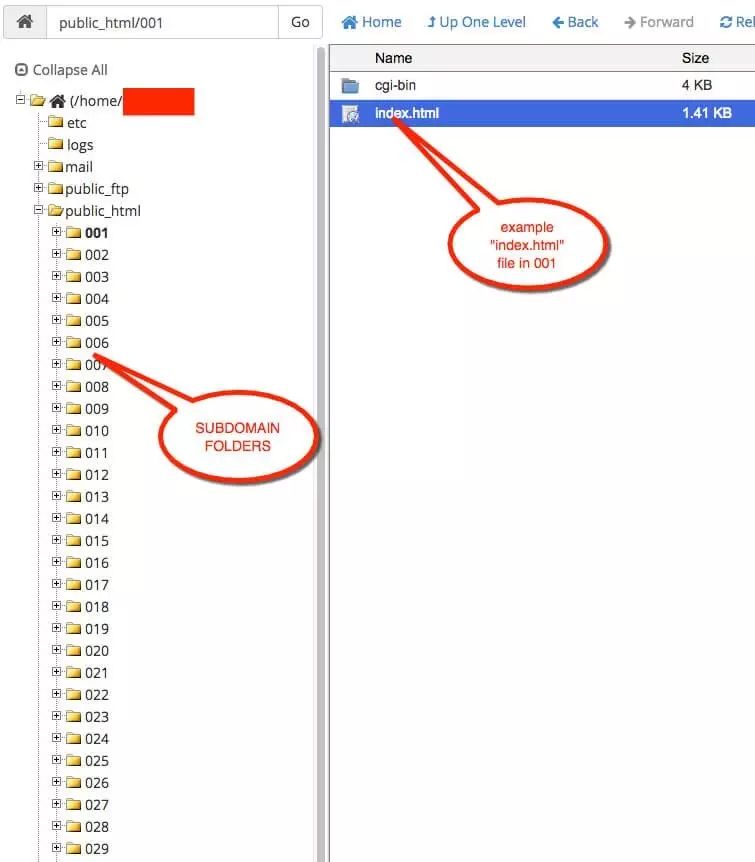 3. Because the code below each sub-domain will then jump toKickstarterproject page, so the end result will beAs long as the actual purchase is generated,Sub-domains (e.g.,001.yourwebsite.com") will beKickstarterAs an introducer (referrer) and analyzed by Google (Google AnalyticsThink of it as a "source" (Google Analytics shows the full source of traffic).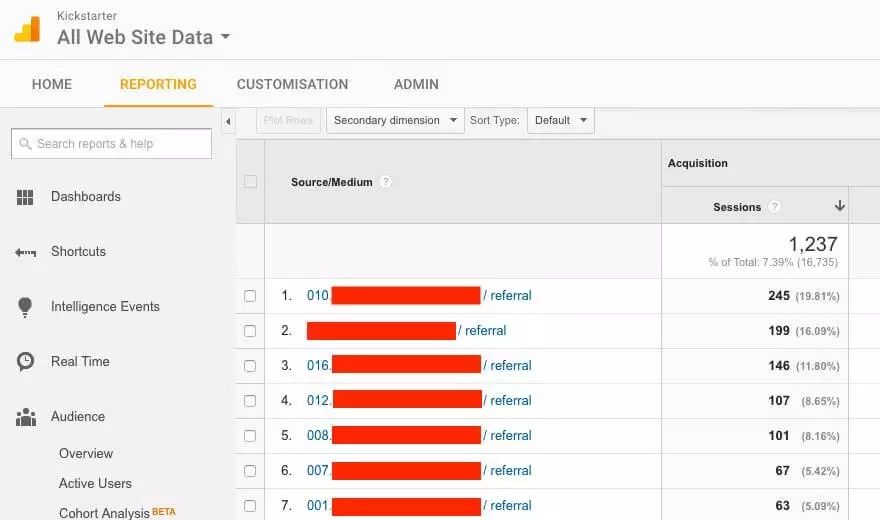 It is important to note, however, that even with this approach, it does not accurately show all traffic from sub-domains, as there will still be about20%-40%traffic is presented as direct traffic. So this approach is not safe, but at least you can get it in generalFacebook adsperformance.
If you don't want to do your own programming, you can also work with your ad agency.Now there are some special things on the market to doKickstarterCrowdfunding advertising agents, but it takes a little effort to find them. In general, the ad agency charges a commission range from total sales15%-25%。
CPC and CPA tend to be negatively related
Surprisingly, inKickstarterOn the platform,CPCAnd.CPAIt is often negatively related.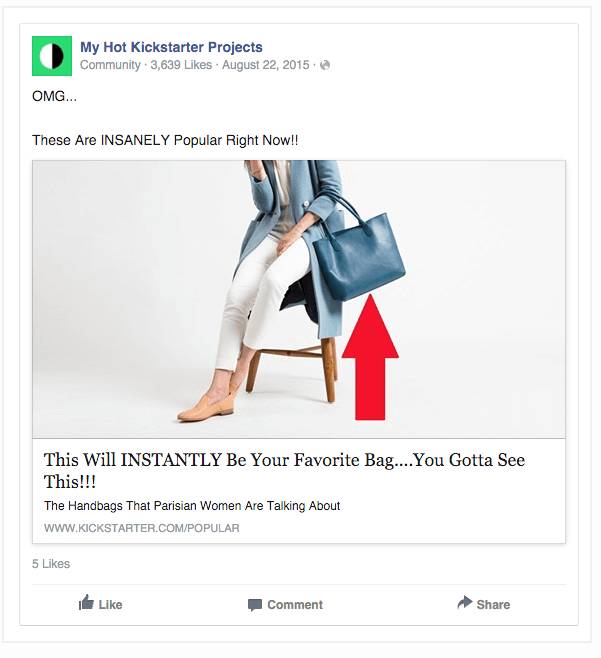 If you pay attentionKickstarterIt is not difficult to find that many well-done projects will use some flattering advertising. For example, some might say they are "the best ever."KickstarterProject." This kind of provocative advertising is usually less cost-per-click, but the conversion cost is high (CPAvery high).
Therefore, let paid ads are naturally shared out is the best results that advertising is expected to achieve. That's why the target audience is rightKickstarterThe reason why the project is so important.
Target audience targeting during the project's online period 
To make your ads perform well when your project doesn't go online, you need to target your target audience with precision. In particular, attention needs to be paid to the following groups of people:
- In the project storage stage, come to the official website to leave a mailbox, appear in yoursemail listpeople (you can email marketing and advertising marketing for them at the same time);
- Remarketing people who have visited the site but have not left a mailbox before the project doesn't go live;
- Collected in the storage phaseemailsbased on a similar audience (lookalike);
- Similar audiences based on website visitors;
- Two days before the end of the project, the project during the online access to the official website of all new visitors to the re-marketing;
▼ The type of ad during the project's online period
For now,KickstarterProjects tend to follow the following three principles when it it come to serving ads.
Urgency.
In the early days of the project, advertisements in the text and pictures can call on everyone to become "first batch" supporters, and at the end of the project, you can call on everyone "don't miss the opportunity" or "take advantage of the time to join the support army."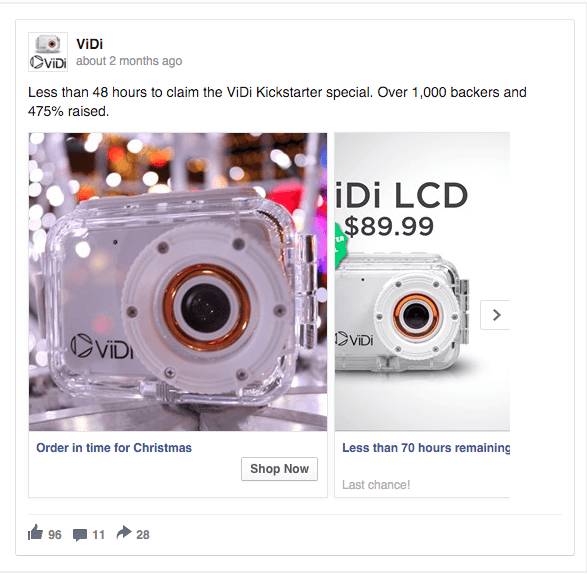 - Use the displayURLTo enhance the sense of urgency - the words "Ending Soon" and "Buy Now" are euphemistically reminding the audience in the ad;
- Add a watch plug-in (such as a timer) to your ad;
- The last before the project lines48Use a different set of ad charts and titles in the hour to emphasize the time left.
Because.KickstarterAllows people to mark items of interest as "star items" and before the item 3 is offline48Hours automatically send emails reminding them that the project is coming to an end, so if you can set up a set withKickstarterThe message takes effect at the same timeFacebookad group, so you can wait for conversion with peace of mind.
Reliability.
If you've done it for your projectPR, then there will certainly be media or bloggers reporting on your project information. A lot of projects will bring the medialogoHang on the crowdfunding page, don't forget,These materials can also be used in advertisements.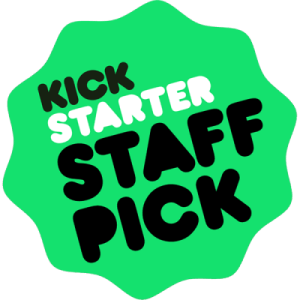 In addition, KickstarterThey will also be given a special title for projects they have confidence in:KickstarterEmployee Selection Items.
The title is as if it were given to your projectSSLCertification, like certification, provides the project's safety and reliability and social acceptance , both of which have long been the cause of Kickstarter's vilification , bringing additional clicks to the project.
Be sure to make sure your ads:
- Added on the picture"KickstarterEmployees select the item's logo, or it is reflected in the text subject of the adOr.In the title;
- Add the news media to your ad imagelogo;
- In the ad body/The title refers to a blog post that has evaluated your project;
- If you've met your crowdfunding goals (and want more funding), show how much money and support you're raising so far.
Uniqueness
By using the "mostMOST)……The statement to emphasize the characteristics of your product. Try filling in the appropriate words on the following horizontal lines: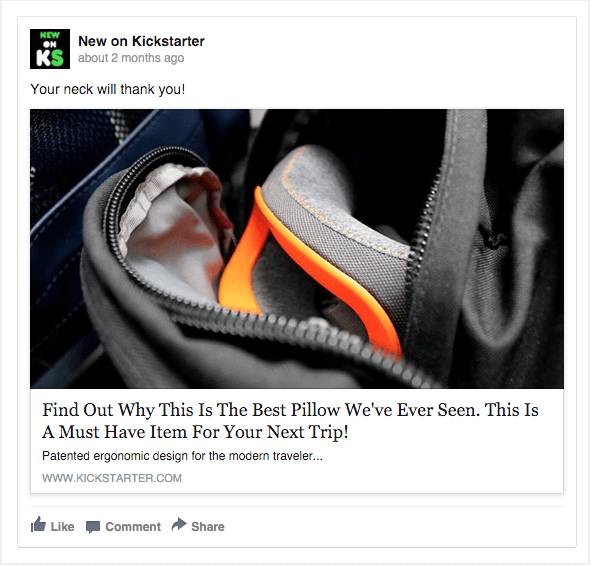 -  This is the best _____ on themarket!
-  Most funded _______ (llama,toothbrush, chair) on Kickstarter!
-  The only _____ in the world!
-  Our country's first ______ onKickstarter!
-  The first crowdfunded _______
Finally, there is one more thing to note:
Don't run video ads during crowdfunding
Now is not the time for you to raise your brand awareness - yoursKickstarterThe project is a ticking clock that requires you to race to gain supporters.Although you can be at the top of the video "Text"The body part is insertedKickstarterThe page of theLink, but according to the data provided by the advertising ad company,FacebookVideo ads have the worst conversion rates.
In addition, everyone likes things with a little mystery, so don't do it15Seconds of ad video ruin yoursKickstarterGood project.
KickstarterAfter the project is offlineFacebookAd serving
If your project doesn't raise the set target amount during crowdfunding, don't lose heart and try to figure out how to get more pre-orders.
▼ Supporter mailboxes are a valuable resource for you 
Backer Kitis committed to forKickstarterA platform to support the delivery of items. It helps you get contact details from supporters and deliver shipments.
You just have to putBacker KitThe mailbox list is sentFacebookbackstage, so you have the best target audience you can use.
▼ The target audience at the end of the project
- All website visitors from you to date (except purchased supporters)
- You have itemail list(Except for purchased supporters)
- Each of the similar audiences that has supported your project
The next thing you have to do is market this group of people.
▼ The type of ad after the project ends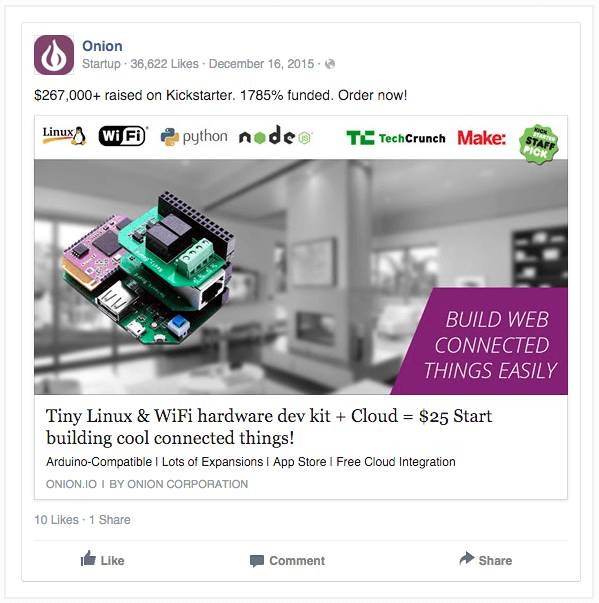 Be generous and show off your crowdfunding results!If your project is inKickstarterIf you succeed, show your results in a graphic and lush way;If your project is covered by a well-known site, write a post on your social platform. What if you still have testimony from early supporters? That's great creative material.
Remember: Even if the project is over, it's on the runFacebookWhen advertising, don't forget your first supporters, letYou can deliver on the subscriptions, rewards, and discounts you promised to your first supporters.
At this point, you can combineKickstarterAnalytics platform andGoogLe Analyticsdata to track ad performance. Because.Facebook allows itCreate hundreds of ad groups with different, similar audiences, and with this feature, yoursFacebookAdvertising is bound to go to a new level.
The picture is from the network
文: Tim Chard
Kelsea
Proofreading: Yang
Contact Co-operation and Contributions: hi@lemorelab.com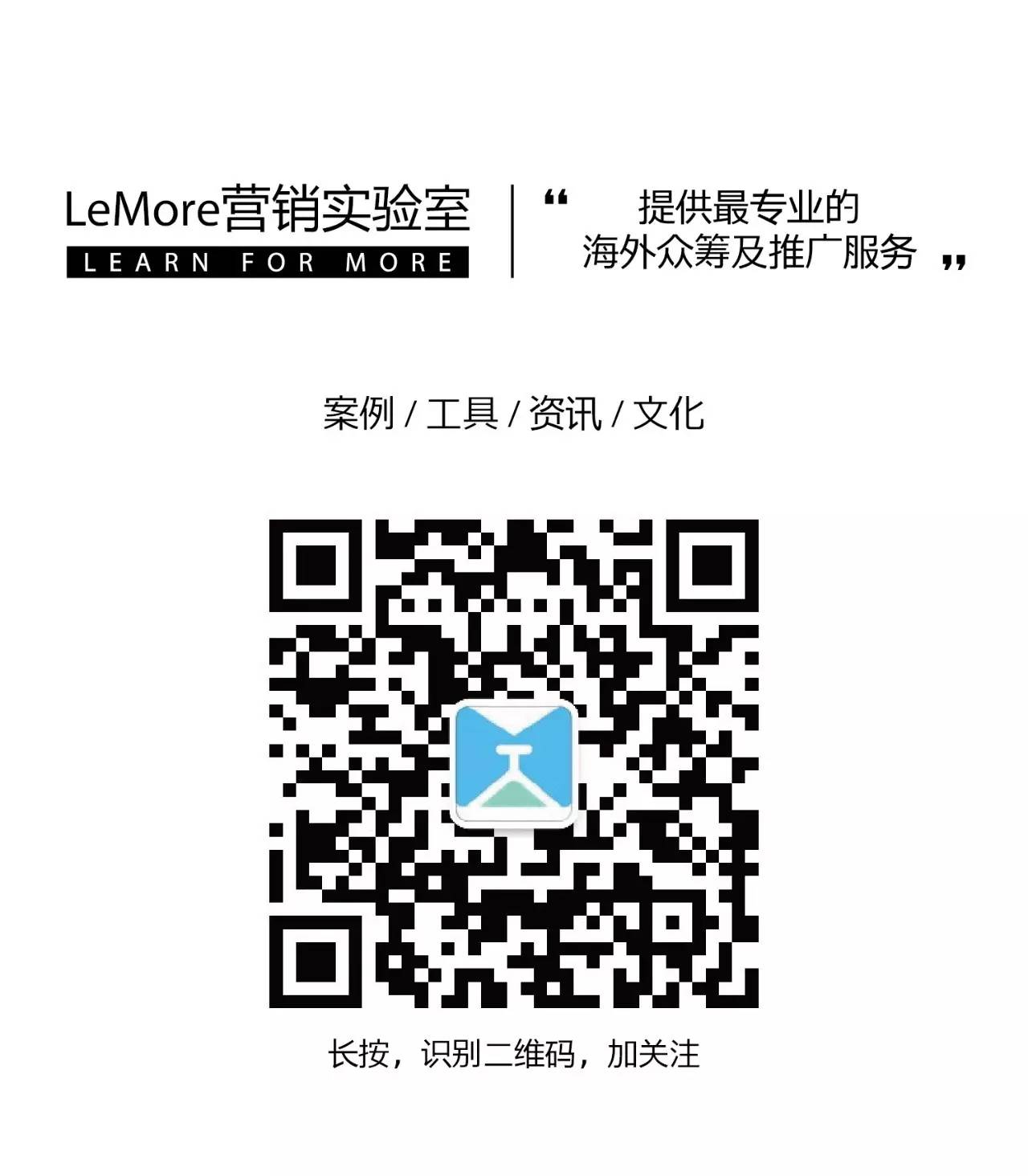 ---