Easy-to-trade Geek Bay: How to use Facebook campaign budget optimization to boost results
Facebook launched Campaign Budget Optimization at the end of 2017, which will need to be done in the Ad set before it can adjust its budget.
With this feature, budget adjustments can be made at the campaign level, which shows that Facebook's algorithms are really getting smarter.
Although this feature was introduced very early, but many people have not used, today Xiao Yi will carefully introduce the ad budget optimization features and

Use.

some considerations.
What campaign budget optimization is
Let's start with Facebook's official explanation
Campaign budget optimization is used to optimize the allocation of campaign budgets between ad groups. This means that Facebook automatically looks for the best opportunities to achieve results among ad groups without interruption, and allocates campaign budgets in real time to achieve those results.
Campaign budgets are budgets that are set at the campaign level, not at the ad group level. You can set a budget amount for each day (one-day budget) or the entire delivery period (total budget) for your campaign.
All campaign budgets are optimized with campaign budgets. We evaluate performance opportunities one by one to optimize your campaign budget in real time. Our goal is to get the best possible results, and the cost of results is in line with your bidding strategy.
Before this feature, if a campaign had two different audience categories under it, one with a similar audience and one with an interest audience, how can you tell which audience is doing better?
Xiao Yi provides another clue that the number of similar audience reach (which of course requires going to the ad group level to get a specific number of reach) is 2 million, and the number of interest audiences is 500,000.
If you allocate a 1:1 budget to both groups during the testing phase, it's not fair to 2 million similar audiences, because the ads are much less likely to reach than the interest audience.
So it's appropriate to allocate a budget in proportion to the number of audiences, based on which the ad group's budget ratio should be 4:1.
With the Facebook Campaign Budget Optimization Tool, Facebook's algorithm helps you allocate budgets between different ad groups, not only based on the number of audiences, but also on the basis of the performance of your ads.
The following image is a comparison before and after using the campaign budget tool, a process that is very much like having multiple ads under an ad group, and after 24-48 hours of ad serving, one of the ads is always found to be more prominent than the other.
The premise of this rule is that there should be multiple ad groups competing under a campaign and multiple ads competing under an ad group.
How to use Facebook campaign budget optimization
When you create a campaign, you light up budget optimization, and you'll have options for budget optimization - your campaign's total budget and campaign auction strategy.
The total campaign budget will be used for all ad groups, just to see which ad group budget is allocated how much difference, more ad groups, the total budget of the plan will naturally be more, how much total budget to give, or based on the previous data and the budget for a single ad group, and then these budgets for a single ad group add up to a total budget size.
With regard to bidding strategies and the default settings that are recommended for illustrations, Facebook's algorithm ensures that you get as much results as possible at the lowest cost.
Budget optimization can also be set at the ad group level
Once you've optimized your budget at the ad level, you can also take more control of your budget at the ad level, so try to see how your budget settings change when you select Daily Budget and Lifetime Budget at the ad budget level.
We can also have budget control over individual ad groups, setting the lowest and highest daily spending, although Xiao Yi sees this as a distraction from Facebook's algorithm.
Maybe you don't want budget resources to tilt too much toward an ad group, so you control it. But in most cases, setting it to default is all right, and the rest of the Facebook algorithm will help you do it.
Whether you should try it
Facebook campaign budget optimization?
Regarding this question, due to different factors, there is no definite answer, Xiao Yi suggests that you pass the test to verify that this feature is suitable for you.
Xiao Yi believes that when the budget is relatively tight, the use of traditional budget control is better, so that each ad group budget settings will be more control, of course, if there is only one ad group, there is no need to use campaign budget optimization.
In any case, Facebook's campaign budget optimization feature is worth studying. Small partners who don't know yet can try to use it according to their own circumstances
Marxism has the theoretical quality.
C. Keep up with the times
Click on the space to see the answer
"Easy cross-border" e-business school
Narrative - excellent e-commerce enterprises to share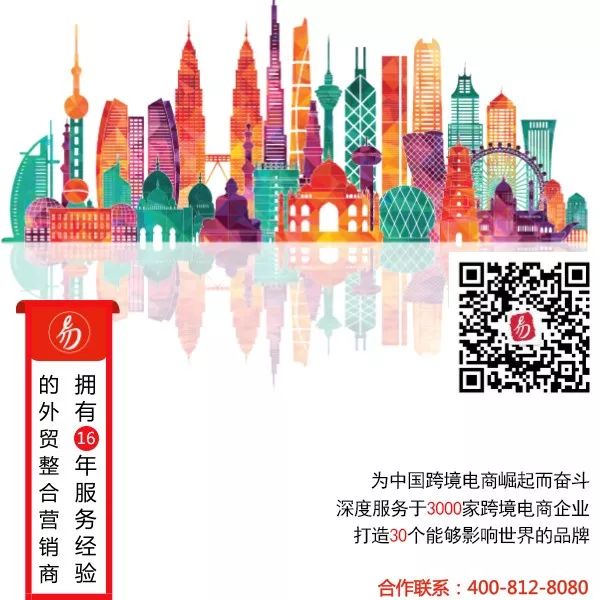 ---