EU penalties sent Google's second-quarter profit down 30 per cent and paid ad clicks down 23 per cent
Alphabet, Google's parent company, reported its second-quarter 2017 results after the U.S. market closed Monday.
Financial results show thatAlphabet's second-quarter revenue was $26 billion, up from $21.5 billion a year earlier, and revenue rose 23 percent year-on-year, taking into account exchange rates. Operating profit was $4.13 billion, down 30 percent from $5.96 billion a year earlier.

Screenshot of Google's earnings report
Alphabet said in its disclosure that second-quarter net profit fell year-on-year after the European Union's antitrust regulator fined the company $2.74 billion for including the fine in "other current liabilities" on its consolidated balance sheet.
The EU penalty has a corresponding impact on Google's paid ad clicks. From Q2 2016 to Q2 2017,While Google's total paid clicks grew by 52%, total paid click ads fell 23% year-on-year.

Year-over-year change in paid clicks and paid ad clicks
In addition, Google's traffic acquisition costs have risen to some extent.

The cost of getting traffic
Google's cost of acquiring traffic from Google members rose to $3,043 million in the second quarter from $2,823 million a year earlier, with TAC costs accounting for 70 to 72 percent of the business.
Google's acquisition cost of distributing traffic to partners rose to $2.05 billion in the second quarter from $1.35 billion a year earlier, with TAC costs accounting for 9 to 11 percent of the business.
Alphabet's second-quarter earnings per share under non-US GAAP were $8.90, and GAAP's diluted earnings per share were $5.01, higher than expected, regardless of the EU's $2.74 billion fine.
Google has been working to add new digital video content as it faces competitive pressure from social networking giants Facebook and traditional TV ads in the digital video advertising market.
YouTube, Google's video site, said in June that it had 1.5 billion monthly active users and added 12 TV series to its YouTube Red service, which has 37 episodes in the past.
Queen Mary of the Internet. Google and Facebook captured 85 percent of the growth in the online advertising market by adding free content made by amateurs and professionals, according to a Mick report last June.
Separately, Google reported a loss of $772 million on revenue of $248 million from other investment businesses such as Waymo and Nest.
---
Is "work makes me happy" true or false?
Find a way in the TigerCares Workplace Material Desire List
Please pay attention to please take care of, with the director of the tea room to drink tea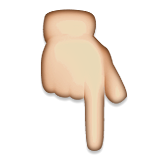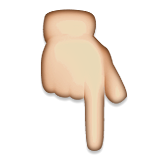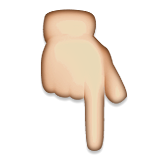 ---