Morketing week: Google's ad network; Facebook's 10th admission of mis-advertising data; the earnings season, with some cheering and worrying;

Morketing Week

Exclusively organized by Morketing Editorials
1, Google to show the advertising alliance: web violations no longer on the entire site "food"
2, Facebook once again admitted to mis-doing ad data for the 10th time
3, Tencent Q1 online game revenue of 20 billion, the glory of the king into a gold-sucking weapon
4、Airbnb launches first video ad for Chinese market: 'Love makes travel incredible'
Snapchat downloads and installations fell 16% year-on-year in May and April
6, China Mobile Internet Development Security Report: Android mobile phone into a toxic disaster area
7, InMobi China Special Edition SDK launched a simultaneous "native video advertising 120%" incentive program
8, Alipay internal test "brush face payment" video exposure, do not use wallets do not use mobile phones can pay
9, Dong Mingzhu: Gree mobile phone has not yet arrived at the power of Huawei to sell the boss I sell the second
1, Google to show the advertising alliance: web violations no longer on the entire site "food"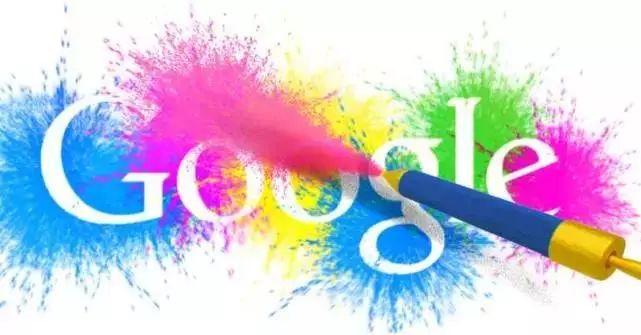 Under Google's new policy, Google will stop displaying online ads on a page if the content of a page violates Google's rules, and Google won't stop all ads on the offending site, as it has done in the past, according to Recode, the mainstream U.S. online media. But in the future, if the ad network's website violates Google's AdSense rules, it could still be stopped from displaying ads although.
Facebook has been fined 110 million euros by the European Union for misleading information about its acquisition of WhatsApp
18 (Xinhua) -- The European Commission announced Thursday that it has fined US social media giant Facebook 110 million euros for misleading EU antitrust regulators when it bought WhatsApp in 2014.
The fine is well below the EU's maximum penalty, which is 1% of Facebook's 2016 turnover (248 million euros), and the EU has not reversed its previous decision to approve the acquisition.
In 2014, Facebook bought WhatsApp for $21.8 billion. The European Union announced an investigation into Facebook in December after it was found to have provided misleading information twice while the deal was awaiting approval.
Snapchat downloads and installations fell 16% year-on-year in March and April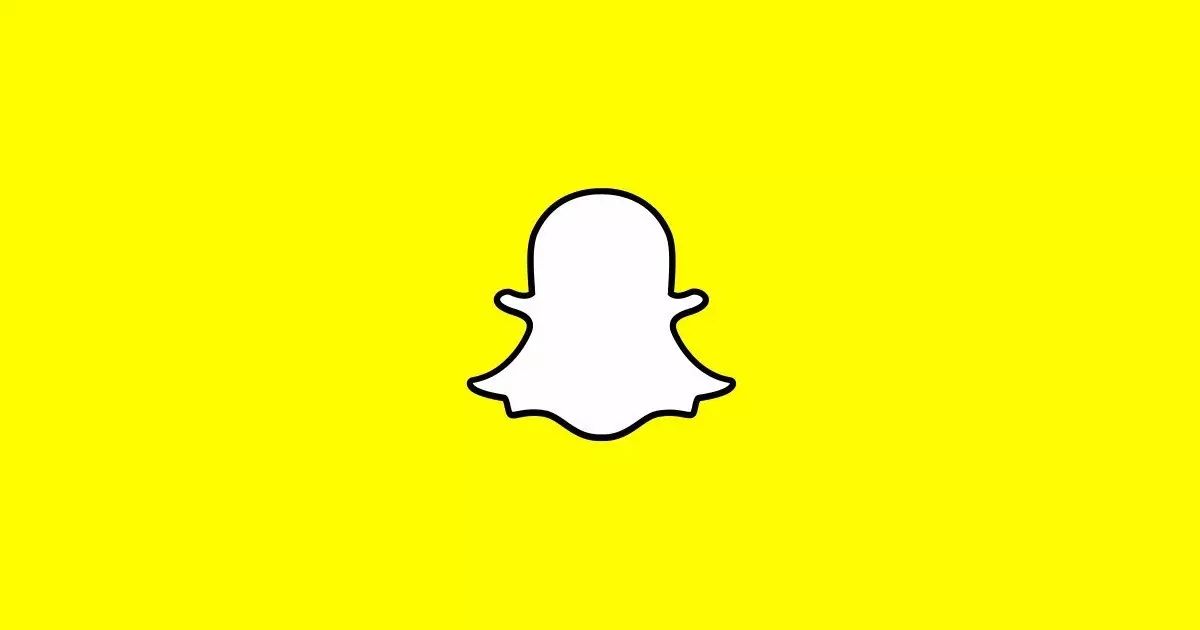 Following disappointing first-quarter results from Snap, the parent company of Snapchat, the messaging app, a new report said the company was more weak at attracting new users at the start of the second quarter. In April 2017, Snapchat's total downloads in the Apple App Store and Google App Store fell 16 percent from a year earlier, according to Sensor Tower, a market research firm. Its actual total downloads for the month were 21.1 million; Sensor Tower said that in April, Instagram, a photo-sharing app that was once thought to have cloned Snapchat's Stories feature, increased downloads by 19 percent year-on-year.
4, Facebook once again admitted to mistying ad data, it is the 10th time
Facebook once again admitted that it had got the ad stats wrong, this time affecting a statistic called video-turned-advertising. So-called video-turned-ads are part of Facebook's video ad campaign, which allows advertisers to display multiple video ads in one ad space, with a link to the advertiser available for users to click on at the bottom right of the ad. These ads also appear in the user's news feed.
5, Xiaomi opened its first Rice store in India and plans to open 100 new stores in the next two years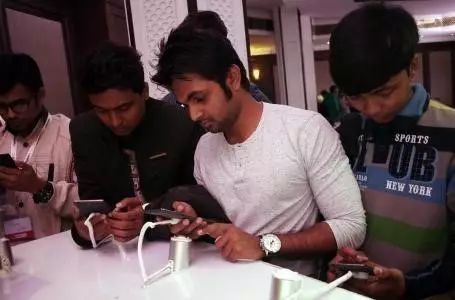 Mijia, which sells Xiaomi and Xiaomi eco-chain products, will land in the Indian city of Bangalore on the 20th of this month, selling products such as smartphones, charging treasures, sports bracelets and air purifiers, as well as domestic products. Xiaomi said last year that it would open 10,000 offline stores in India.
6, YouTube star Jake Paul teamed up with Virool to create a vertical video advertising studio
YouTube star Jake Paul (centre) with the MartinezTwins。San Francisco-based videoadvertising startup Virool has teamed up with TeamDom, a teen entertainmentcompany founded by Disney and YouTube star Jake Paul, to a vertical video adstudio.The pair intend for the studio to enable brands to create vertical videoad content for platforms, like Snapchat, Facebook, Instagram, Spotify, andTwitter, with the help of social media celebrities.
7, InMobi China Special Edition SDK launched a simultaneous "native video advertising 120%" incentive program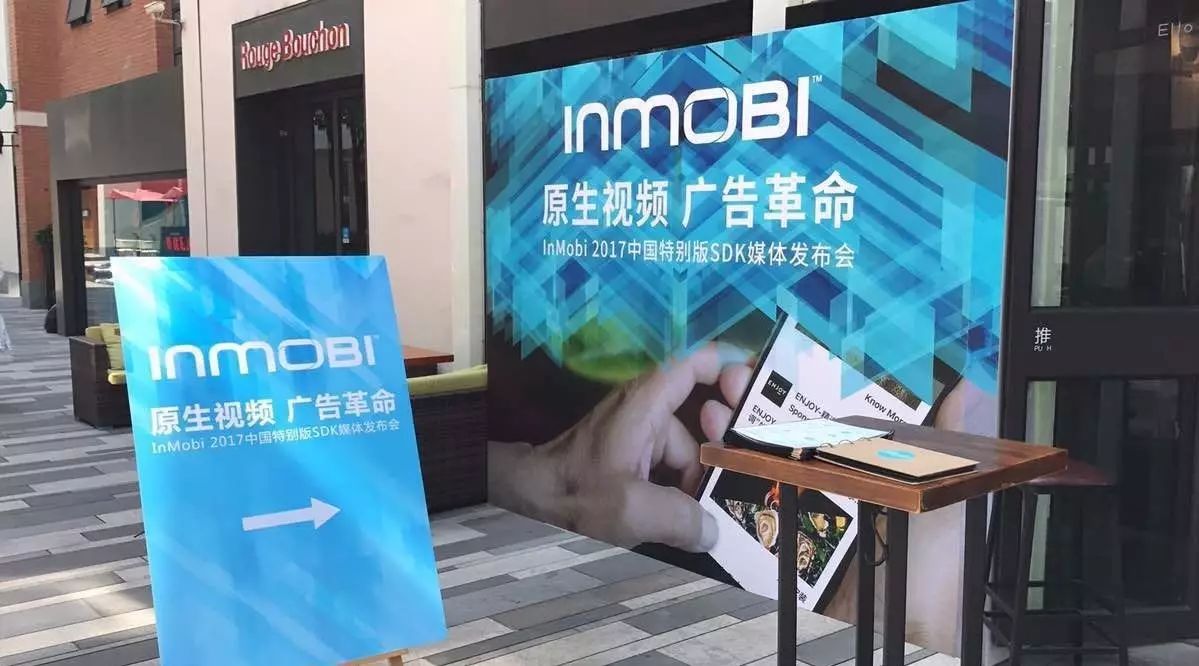 Video advertising is becoming the darling of mobile advertising. According to data released by IAB, the share of video advertising revenue in mobile advertising revenue has increased from 10% to 13%. This form of advertising is generateing $4.2 billion in revenue at an annual growth rate of 145 percent. In the face of this new trend, following Youtube's release of non-skipable 6-second video ads for mobile, InMobi, an independent iOS mobile advertising network, held a media conference in Shanghai on May 11 on the theme of "Native Video Advertising Revolution" and officially released a customized version of SDK-Reboot in China, in an effort to promote the full application of native video advertising in the Chinese market.
8, The Trade Desk opened a $200 million credit line to address advertising payments
On Wednesday, the day before The Trade Deskannounced its first-quarter earnings, the company disclosed in SEC filings thatit had opened a $200 million line of credit . That new stash is reserved for asingle purpose, "bridging the divide betweenreceivables and payables," CEO Jeff Green. Ad techcompanies have to pay their staff on time and pay their supply sourcesimmediately, but advertisers typically don't pony upfor months after a buy. It's a problem that's led to a new kind of ad tech lending category where lines ofcredit are extended to exchange players to cover billing gaps, especially asmore brands and agencies insist vendors eat costs accrued by fraud or poorquality.
9, Lenovo Group announced plans to restructure and focus on China's domestic market
Yang Yuanqing, chief executive, announced that Lenovo would be reorganized into a consumer-oriented division (focusing on personal computers and smart devices) and a business-to-business division (responsible for data services). Lenovo, which grew rapidly after acquiring IBM's PC and server businesses, was overtaken by Hp in global PC sales in the first quarter of this year for the first time in four years.
10, Criteo China will close its domestic market services at the end of May, focusing on export operations
Effect advertising technology company Criteo sent a public e-mail to all Chinese customers, officially announcing that its domestic business in China will be terminated on May 25. In the Chinese market, Criteo retains only its export business, which is to provide sea-going services to Chinese advertisers. In the e-mail, Criteo explains why he is giving up his local business: it is clear that the dynamic environment in which he runs China's domestic and export operations varies widely. Export business is growing and booming, while the domestic market is complex and growing at a slower pace.
Extended reading:Criteo China will close its domestic service at the end of May
The week's earnings report is focused
1, mobile marketing platform Mobvista 2016 revenue of nearly 2 billion accelerated harvest overseas markets
On May 15, Mobvista (834299) reported full-year 2016 revenue of 1,968 million yuan, up 154.62 percent from the previous year's results, the largest in the mobile marketing industry.
Along with the substantial increase in revenue, Huiyuan Technology achieved a negative positive operating cash flow in the second half of 2016, jumping from -065 million yuan in the previous year's financial report and -046 million yuan in the 2016 fiscal year to 209 million yuan at the end of the period;
2, Sina reported a 40 percent increase in advertising revenue to $228 million.
Sina announced its unaudited financial results for the first quarter of March 31, 2017. Net revenue and non-US GAAP net revenue increased 40 per cent year-on-year to $278.1 million and $275.5 million, respectively.
Advertising revenue rose 40 percent from a year earlier to $228 million. Non-advertising revenue rose 40 percent from a year earlier to $50.1 million. Non-GAAP non-advertising revenue was $47.5 million.
3, Tencent Q1 online game revenue of 20 billion, the glory of the king into a gold-sucking weapon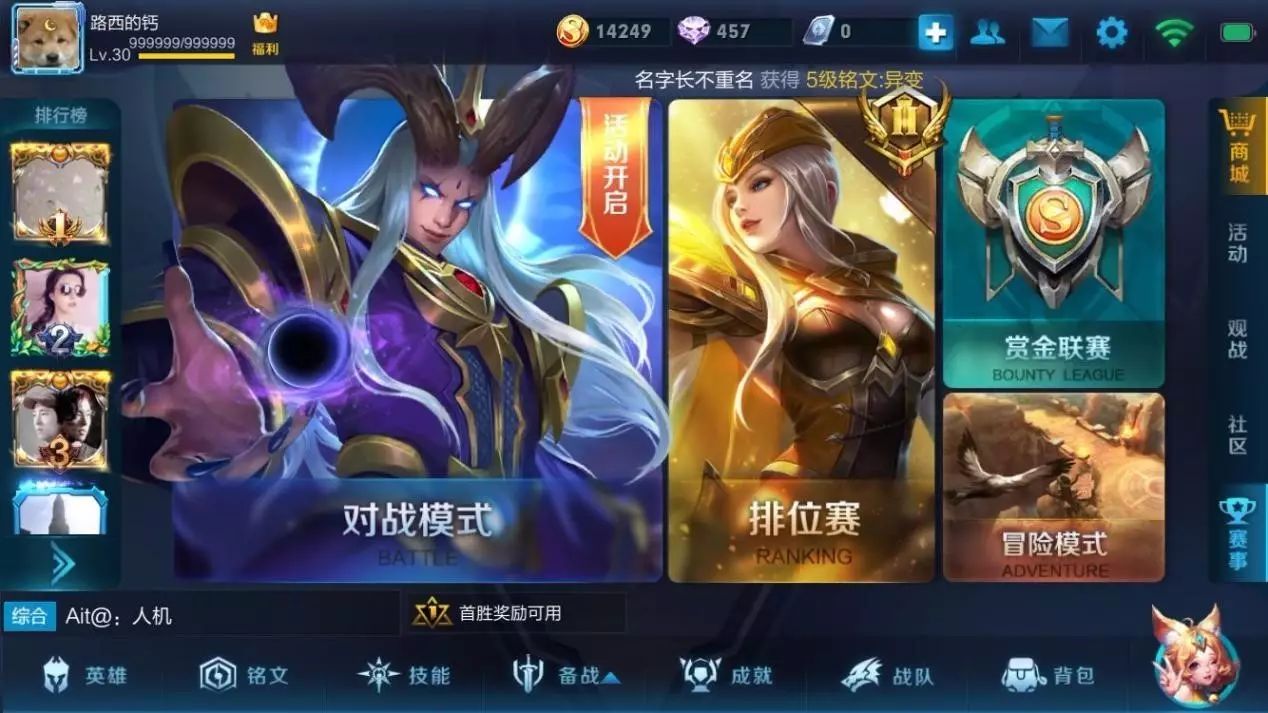 Tencent's first-quarter results, released on May 17, showed that total revenue and net profit rose 55% and 58% year-on-year, respectively. Among them, online game revenue increased by 34% to 22.811 billion yuan, accounting for about half of total revenue, "King Glory" "Heroes League" and other major contributors. WeChat also performed well, with 938 million active accounts per month, up 23% year-on-year. But there is also bad news, such as QQ's monthly active accounts fell 2% year-on-year, leaving only 861 million, has been exceeded by WeChat.
4. Alibaba's fourth-quarter revenue was 38.579 billion yuan, up 60% YoY, while its cloud computing and entertainment businesses were important drivers of growth
On the evening of May 18, Alibaba Group announced its fourth fiscal quarter 2017 results,which are out of step with the natural year and start on April 1 each year and end on March 31 of the next year. and full-year results for fiscal 2017. In the fourth quarter, Alibaba Group's revenue was Rmb38,579m, up 60 per cent year-on-year and the highest quarterly revenue growth since the IPO. In fiscal 2017, total revenue was RMB158.273 billion (US$22.994 billion), up 56% YoY. It is worth noting that revenue growth in the fourth quarter from digital media and entertainment was the fastest among all sectors.
5, Weibo released its first-quarter 2017 results, with 340 million monthly live users surpassing twitter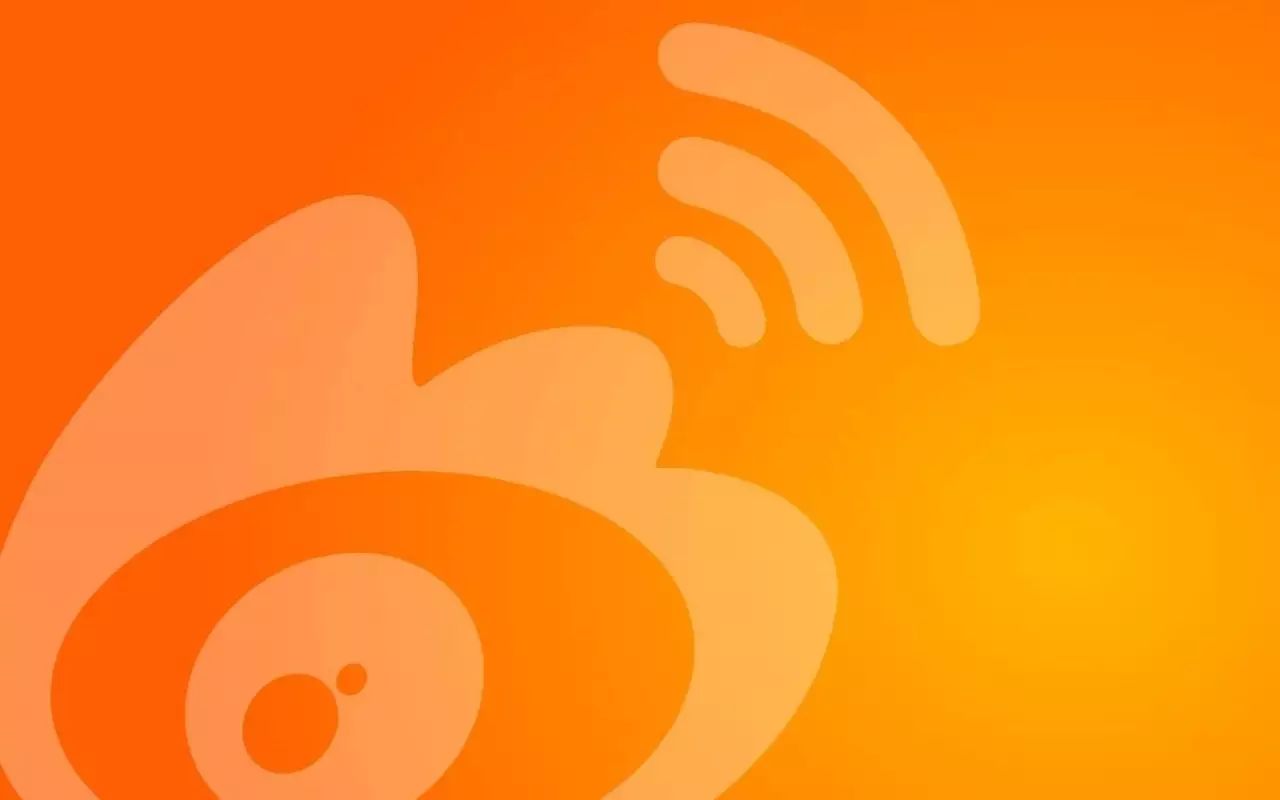 On May 16, Weibo released its unaudited financial results for the first quarter of March 31, 2017. Net revenue for the first quarter was $199.2 million, up 66.97 percent from $119.3 million a year earlier, the report said.
In terms of revenue sources, advertising and marketing revenue was $169.3 million in the first quarter, up 71% year-on-year from $99.2 million a year earlier, including $161.5 million in advertising and marketing revenue from small and medium-sized enterprises (SMEs) and major customers, compared with $88.1 million a year earlier;

In addition, Weibo has 340 million monthly active users, surpassing Twitter as the world's largest independent social media company. Its monthly active users (MAUs) grew from 261 million in March 2016 to 340 million in March 2017, up 30% year-on-year. Of the monthly number of active users on Weibo, 91% are mobile users.
Extended reading: When Weibo isn't just "Weibo," its share price starts to soar
6. First quarter revenue of 15.95 billion yuan Net profit increased 16.3% YoY
We will release unaudited results for the first quarter of fiscal 2017 ended March 31. According to the report, the company's total net revenue in the first quarter was RMB15.95 billion (US$2.32 billion), up 31.1% from RMB12.17 billion in the same period last year, while net profit attributable to shareholders was RMB551.9 million (US$80.2 million), up 16.3% from RMB474.6 million in the same period last year. Meanwhile, the number of active users in the first quarter was 26 million, up 32% from the same period last year, and the total number of orders was 72.1 million, up 23% from the same period last year.
1, Lotame and Survata are expected to improve the accuracy of programming purchases through pre-screening technology
Can consumer surveys help programmatic advertisers better understand the audience that they buy before actually spending any money? Lotame and Survata think so, as the two digital companies today are announcing a partnership to create what they are calling a segment validation product. Here's how it theoretically works: Lotame, a data management platform (DMP) for advertisers, will supply more than 8 billion data points to which Survata will ping back against and survey an actual audience. The brand client will then independently target the right participants with ads.
2, how to change the private trading market program native advertising standards
Content recommendation engines like Taboola and Outbrain provide an easy incremental revenue stream for publishers. But their cost-per-click model, which favors performance over quality, enables traffic arbitrage and creates brand safety risks.
To account for those concerns, native exchanges like TripleLift, Connatix, Nativo and Sharethrough have leveraged direct relationships with publishers to create private marketplaces – and are scaling by integrating with demand-side platforms (DSPs).
3, the television industry is running fast, just to preserve the digital precision era of the media budget
NBC said it will set aside $1 billion in audience-based inventory this season. Rivals Fox, Viacom and Turner have teamed up on a platform, Open AP, to standardize audience targeting.
The underlying impetus for these changes is multifaceted. Shifting cross-device viewing patterns are fueling the move to new data-driven TV advertising opportunities, as is a relatively weaker TV environment in a non-Olympic, nonpresidential election year.
1, publishers are using Facebook videos to drive business revenue
Last month, Business Insider's commerce team, Insider Picks, started using the video giant to drive sales, using clips of things like a stovetop pizza oven (over 12 million views), or a wine glass that features a built-in aerator (4 million views). Food52, which earns two-thirds of its revenue from commerce, has used Facebook video posts to sell everything from pans to reusable sandwich bags to its own cookbooks. Lately, Brit + Co has used Facebook video to drive people to buy packages of the products it's produced in collaboration with Target. BuzzFeed, which uses Facebook audience data to develop products, started publishing Facebook videos to plug its Homesick line of candles this spring.
2, Dong Mingzhu: Gree mobile phone has not yet arrived at the power of Huawei to sell the boss I sell the second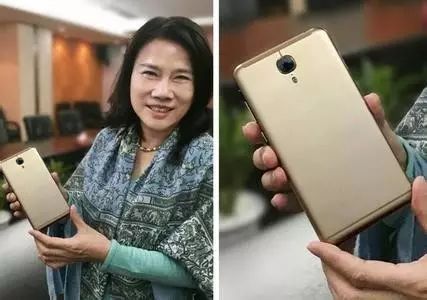 On the afternoon of May 18, Gree Electric's 2016 annual general meeting was held in Zhuhai, the company's headquarters. Dong Mingzhu mentioned Gree's small home appliances and mobile phone business, "the outside world has commented that small home appliances and mobile phones have not been successful, do you want me to do everything 100 billion to call success?" What qualifications do you have to judge me? As for Gree's phone, she says, "Huawei sells the boss, I'll sell the old man." In addition, Dong Mingzhu also said, "Gree air conditioning in the next 10 years the status of the boss will not be shaken." "
3, App Annie April Report: "Glory of the Kings" topped the global iOS revenue list
May 15 (UPI) -- App Annie today released its April 2017 Global Hand Travel Index. In the list, the performance of domestic hand tour is still strong, in addition to "King Glory" linked to the global iOS revenue list champion, "Dream West Tour" hand tour also rose 2 places, followed by "King Glory" ranked 2nd. Back at home, iOS's Top 10 featured two dark horses, "Hot Blood" (5th) released by Longtu Games and "Warrior's Battle" (ranked 7th) released by Wanda Court Line. With the excellent performance of the products, the two manufacturers in the company's ranking has also been greatly improved, ranked 3rd and 4th.
4, China Mobile Internet Development Security Report: Android mobile phone into a toxic disaster area
This week, the victims of the WannaCry cyberattack, which has spread to dozens of countries around the world, have received more than $42,000 in ransom, but the money has not been withdrawn from bank accounts, the Times of London reported. Rob Wienwright, head of Europol, said the malicious ransomware cyberattack was huge, affecting more than 200,000 users in 150 countries and could spread further.
On the 17th, the China Internet Association and the National Internet Emergency Response Center jointly released the China Mobile Internet Development status and its Security Report (2017), which reached 185 million domestic users in 2016. Among malicious programs, the largest number are still pop-up-based rogue behavior programs, accounting for more than 60%.
5, Alipay internal test "brush face payment" video exposure, do not use wallets do not use mobile phones can pay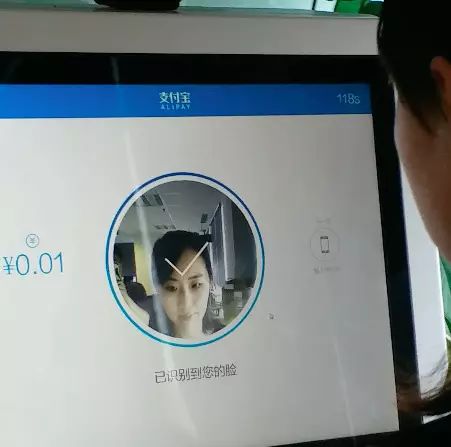 Late last night, a short video appeared on Weibo, the user in a terminal to use Alipay checkout, do not need a mobile phone and payment account number, only by brushing the face and entering the phone tail number confirmation, the completion of Alipay payment, but the video also shows that the current only internal test users can use this function, it is possible that the function is still in a small range of testing. Alipay has yet to respond.
1. Dyson established its first technology laboratory in China in Shanghai
Dyson, the UK consumer electronics group, has opened its first technology laboratory in China in Shanghai, underscoring the importance of Asian consumers eager for high-end products to their business. Dyson, which now spends more than half of its profits in Asia, is targeting consumers willing to buy its high-end vacuum cleaners. The company more than tripled its sales in China last year, making it one of its top five markets. Dyson entered China about four years ago and now has 460 stores in the country, where about half of its sales come from e-commerce platforms. Battery-powered vacuum cleaners are its best-selling products in China.
2, co-branded "Change 5" Coca-Cola, made a big film
The ultimate cause of the conflict between bumblebees and the dark Ones is for a bottle of Coke?! In addition to the ad, the official trailer for Change 5 was released recently. Coca-Cola has increased its social reach in order to make more effective use of the co-branding effect of "Change 5." On May 14th Coca-Cola's official microblog posted a series of single-word tweets, crafting suspense and combining "Car Man" with Coca-Cola's "Auto". Immediately after the online award-winning activities to carry out a wave of "Coca-Cola Car Man" topic dissemination, the united popular idol SWIN group members to voice together, set off a heated debate. Compared with the sexy style of Coca-Cola abroad, the Chinese version seems to tend to be more youth-like.
3. Airbnb launches first video ad for Chinese market: "Love makes travel incredible"
Airbnb officially launched its first video ad for the Chinese market, incorporating the surprise of staying on the road, the warmth and love you meet, and reinterpreting the meaning of love and travel in a unique way. The video also marks the launch of Airbnb's Chinese branding campaign, the most extensive since Airbnb entered the Chinese market. You can live in different corners of the world through Airbnb, experience local or traditional or novel experiences, and experience "Love Makes Travel Incredible" in a different way.
Extended reading:Airbnb is launching its first video ad for the Chinese market
1, Deloitte may buy Enine, the UK advertising communications group
Deloitte, the global consultancy, may be interested in buying Engine Group, the UK's largest independent advertising communications group. Engine Group's marketing services agencies include creative firm WCRS, CRM agency Partners Andrew Aldridge and PR firm Mischief. The deal will also be Accenture's biggest recent industry acquisition since accenture bought Karmarama, the UK's independent advertising ad ad ad company, last year. This will also be an important step for consulting firms to move beyond traditional data and financial services to the marketing arena and improve their creative thinking skills.
2, export e-commerce platform WISH received F round financing, the valuation of 3-5 billion U.S. dollars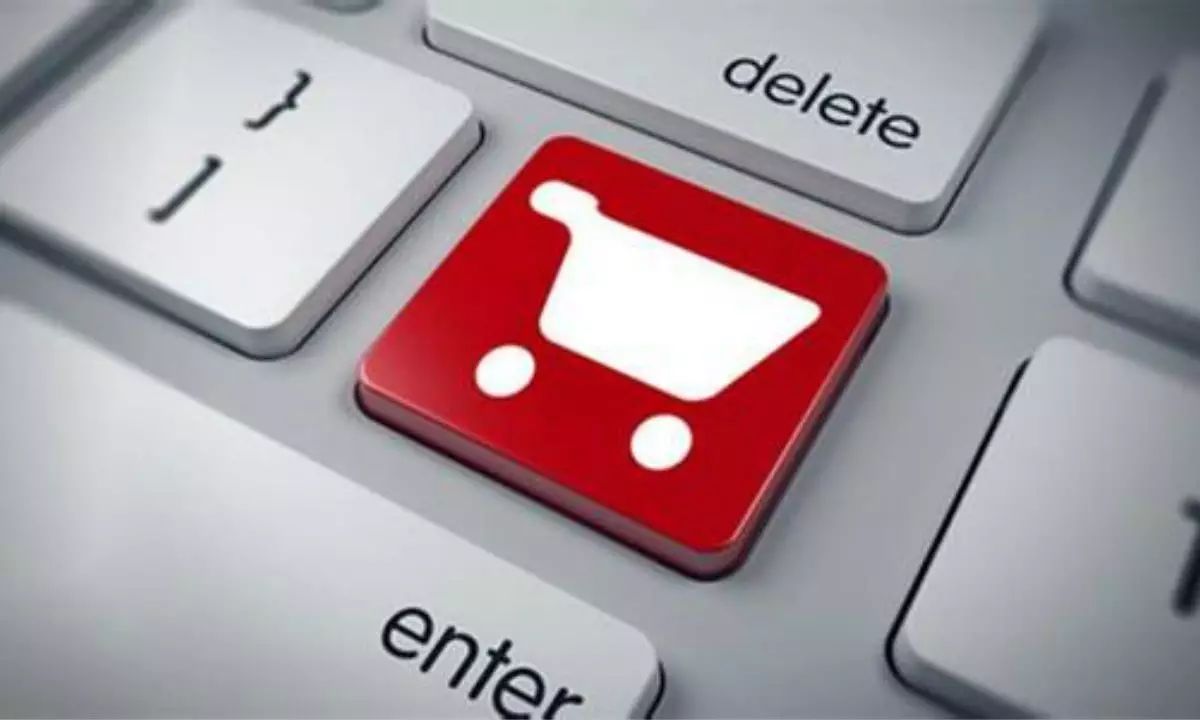 Wesh, a mobile e-commerce platform for young and low-income groups in developed countries, today announced the completion of round F financing, but did not disclose the exact amount of financing, according to relevant media reports, round F financing amounted to about $500 million, with a valuation of between $3 billion and $5 billion.
Investors are Optical Capital Industry Fund, Temasek, DST, Third Point Ventures, Founders Fund, etc. It is also the first time the overseas cross-border e-commerce company has introduced Chinese capital, and the major investors have now completed delivery.
1, 2017 live broadcast pattern change: the guest or become a marketing tool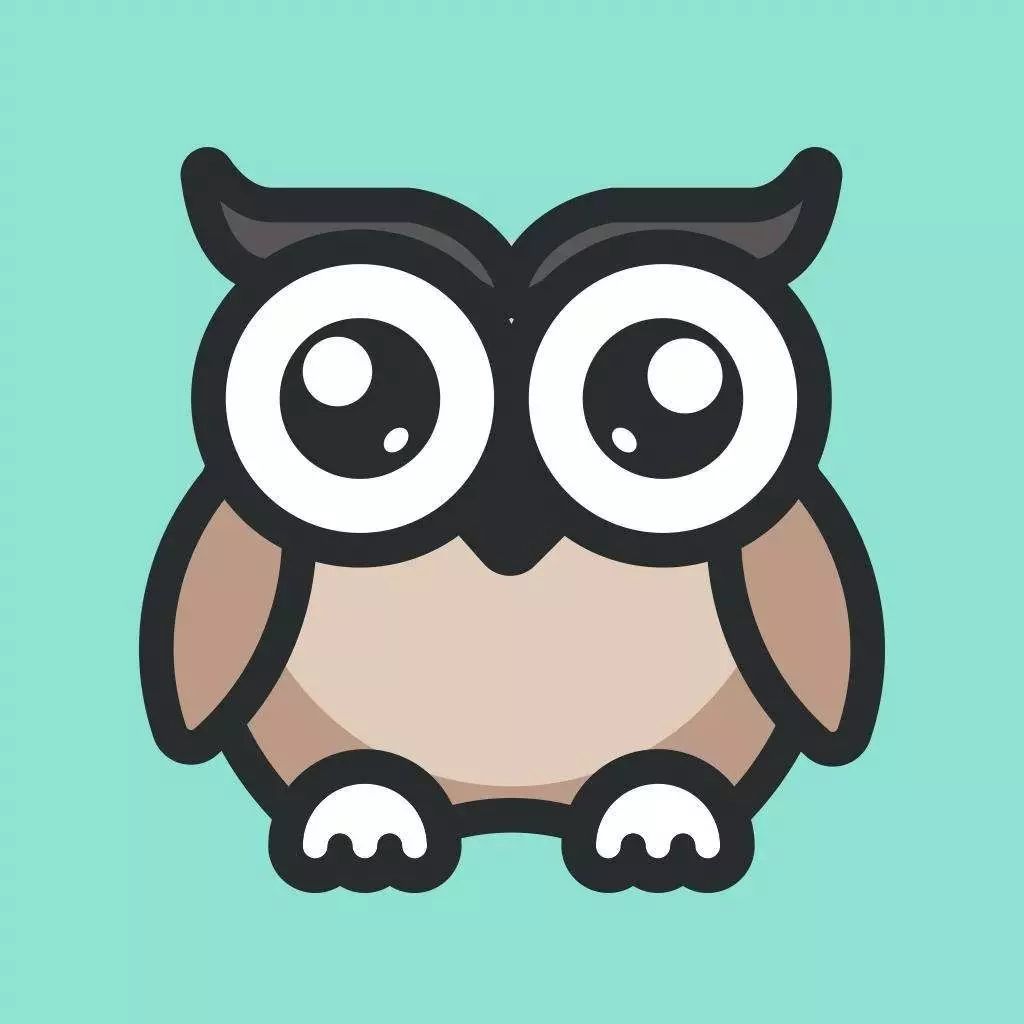 After the fengkou period, earnings became one of the most important indicators of the live broadcast platform, more serious is that under the high pressure of policy supervision, the entire live broadcast industry is experiencing a tightening of regulation, capital withdrawal, slowing user growth and the re-division of the industry structure.
A number of industry practitioners, investors told the "Daily Economic News" reporter, once the film and Xuanya international merger and acquisition successfully completed, the film is more likely to become instrumental, and early commercialization of the film may face a large number of user losses. At the same time, live streaming has not entered the social options of ordinary people, increasingly become a platform for display, and gradually to rely on stars and show two extreme slide.
2. DSPs put pressure on SSPs: Is this method of improving the quality of advertising feasible?
Demand-side platforms (DSPs) are putting pressure on supply-side platforms (SSPs) to improve inventory quality and cut out the games that pad the second-price auction.
Ad tech insiders said ssps are being more aggressive in blocking supply sources until they clean up.
The pressure could force the ecosystem to grow up. While DSPs aren't coordinating their actions, exchanges cut off from multiple buyers will suffer. Players with bad inventory and high fees will see buyer demand evaporate, creating a cleaner, more transparent marketplace.
3, Amazon talks about the Belt and Road: cross-border e-commerce industry will continue to receive policy support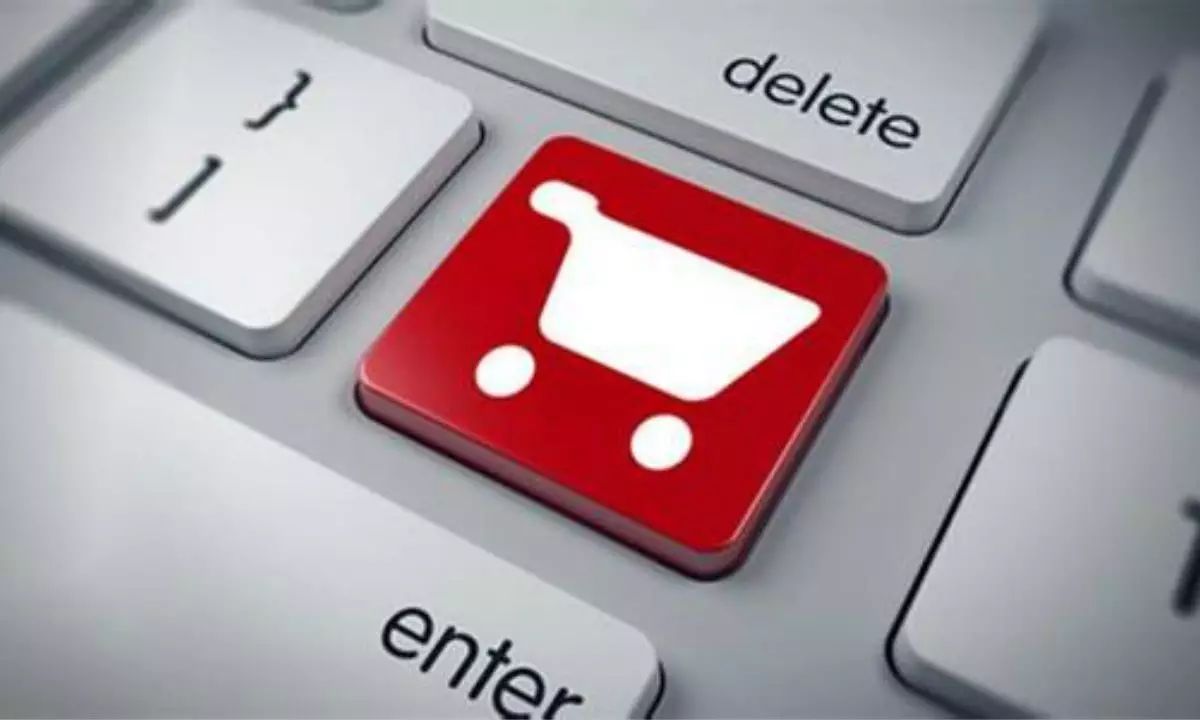 The cross-border e-commerce industry will continue to receive policy support as the Belt and Road is built, prompting e-commerce platforms such as Amazon to further strengthen cooperation with the government and provide stronger support to sellers. "For example, under the leadership of the Belt and Road, Hangzhou has set up a cross-border e-commerce comprehensive test zone. With the cooperation with Hangzhou Comprehensive Test Zone, Amazon has developed e-commerce talents by signing a memorandum of cooperation for the export of cross-border e-commerce business, and now Amazon has carried out a series of projects with Hangzhou Comprehensive Test Zone to promote the transformation and upgrading of outstanding manufacturing enterprises, brands, start-ups and small and medium-sized enterprises in and around Hangzhou through cross-border e-commerce. Dai Weifei, Amazon's vice president 竫 China, said.
4, point of view: We all need to join the IAB technology laboratory to combat false advertising
The client in question purchased fewer than 100 impressions on the property during the past six months from a shady ad seller – though they believe they bought many times that amount.The problem is that such vendors are now as common as faux Prada bags on Canal Street, especially for increasingly valuable video inventory.Given this background, I applaud the Interactive Advertising Bureau (IAB) Tech Lab for its launch of ads.txt, a new tool to combat the black market for digital advertising.
1. Edelman China Chief Operating Officer stepped down and Shanghai appointed a new Managing Director
Edelman's public relations announced that Sanjay Nair, China's chief operating officer and managing director in Beijing廼偲, left, would head the US technology division at his San Francisco office, while Jackie Xu, pictured right, joined Edelman as managing director of Shanghai, replacing Shen Yu, who stepped down on January 1 this year.
2, IPG Mediabrands ceo Henry Tajer is behind the move
Last week, IPG Mediabrands global CEO Henry Tajer announced he will leave the company and head back to Australia for personal reasons.But executive politics and challenges facing media agencies also factored into his departure.
3, Twitter hired Bruce Felke, a former Turn CEO, to turn around its revenue
Twitter has hired former Turn CEO Bruce Falck to lead its Revenue Product team, according to a tweet Thursday by company co-founder and CEO Jack Dorsey.Falck has earned a reputation as an ad tech turnaround artist, stepping in as COO at BrightRoll a year prior to its $640 million sale to Yahoo and then taking over as CEO of Turn about a year and a half before it sold to Amobee for $310 million earlier this year.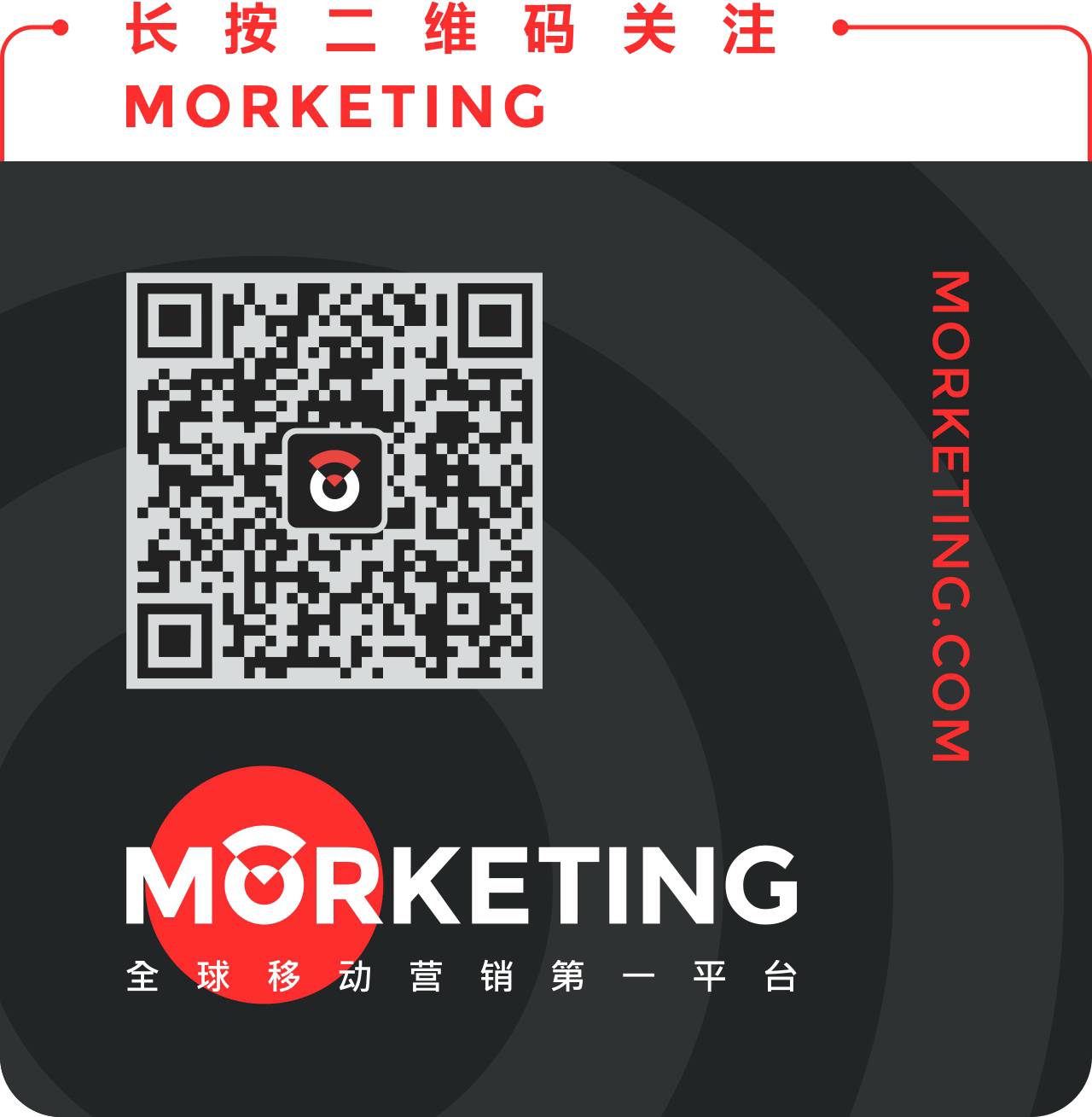 ---