During the Black Five season, Facebook ads were used to make products pop up
As the world's largest online community, Facebook has long been a battleground for cross-border e-commerce sellers, with a user base and daily average traffic. In Facebook marketing, Facebook ads are undoubtedly the best helper for black five-season promotional streaming, and optimizing Facebook's advertising delivery will lead to a double increase in sales.
Let's take a look at it firstThe difference between Facebook and other marketing channels。
The most obvious difference is also Facebook's most significant advantage:Mobile trends and precision marketing are unmatched。
Facebook has 2 billion monthly active users, 75 percent of whom are non-U.S. users. Mobile monthly active users of 1.25 billion, covering 75% of mobile devices. With an average of 130 friends per user, you can join 80 groups, have strong community relationships and users are happy to share, and the platform is highly active. User photos and videos account for 27% of network upload traffic on the mobile side. Ads refresh frequently and show more opportunities. According to statistics, users view Facebook an average of 14 times a day.
Facebook users have an ID, and the ad marketing system is based on the user's real personal behavior and interests, not cookies. A large amount of traceable behavior data, easy for ads to accurately match user information, pay attention to the user's real experience. The core positioning based on real user information can accurately circle more potential users. Custom Audiences, Lookalike Audiences features effectively target second-time users, unlock potential new customers, and increase user conversion rates.
That is, Facebook ads are when you're looking for potential customers, you're finding potential customers by filtering the interests and behaviors of your ad audience, and then you're sending ads to them through the Facebook platform, sparking the other person's willingness to buy.
Here are five things we should do to prepare our ads before they run:
1. Identify advertising purposes and optimize conversion channels
The purpose of advertising is to increase product awareness to stimulate demand and ultimately turn it into an order conversion.
Therefore, before running an ad, you should first specify the purpose of the ad and pursue it. For example, if you're trying to boost product sales by running ads, the best measure should be the ratio of total product sales to the advertising cost per product sold. Facebook ads offer different options and customization options for different purposes, and the strategies used to run Facebook ads are different. For example: the company urgently needs to accumulate popularity and attention, this time should be placed standard market advertising. The ad takes Facebook users to the company's Facebook page in a way that they "like." And regardless of the goal and method used, be careful to see how well Your Facebook ads are marketed.
2. Do a good job of data combing
You must have a number of ads running (coverage, cost, views, click-through rates, purchases, payment rates) in mind, preferably with a data map. Only by mastering the data of the website, you can correctly and effectively analyze, according to the marketing data of the website, arrange the advertising settings in the shopping season.
3. Website functionality and process testing are critical
During many holiday seasons, traffic to the site is much higher than at other times. The surge in traffic is a huge test of the site's load. You must ensure that during this period, the website will function properly, access it normally, place orders, purchase and pay.
4. Preparation and testing of creatives
A good ad can lead to a fairly high click-through rate, which can lead to an increase in conversion rates. Therefore, according to the site properties to collect good creatives, to make a most suitable for the site products to serve ads is an essential step. Here are two types of delivery material formats:
(1) Carnage/Slide/GIF/Video/DPA (Dynamic Catalog Ads)/Boutique Columns/offer Ads
Image footage for a variety of products, product videos, tend to use product diversity to increase consumer visits and stay on the site, more likely to allow consumers to find their own products, thereby achieving transaction payments.
(2) Poster pictures/slideshows/GIFs/videos/dynamic footage
Suitable for single product pictures, video introduction of individual products, focusing on the brand image of the product, but also more suitable for the promotion of products within the site, such as promotional discounts, and then more relevant to the site of new, can better bring traffic for new products.
5. Event planning and advertising
After you're making the material that best serves your site's product ads, you'll need to plan your site's activities. With the help of marketing campaigns, it is easier to bring consumer demand into line with our supply and thus make it easier to close orders. To prepare for these, we need to develop advertising plans, including traffic audience segmentation, budget allocation, quantifiable KPI metrics, and so on. The effect we want to achieve is to use existing resources to obtain more high-quality traffic, get more orders, improve product sales.
So how do we make good use of this resource to make orders rise during the Black Five peak season?
Here are six tips to tell you
Create a unique ad set for each audience
Facebook's best is its ability to pinpoint the age, gender, hobbies, region, phone model, operating system, web environment, and more. With its precise targeting, you can identify whether your audience is the target consumer you want to target.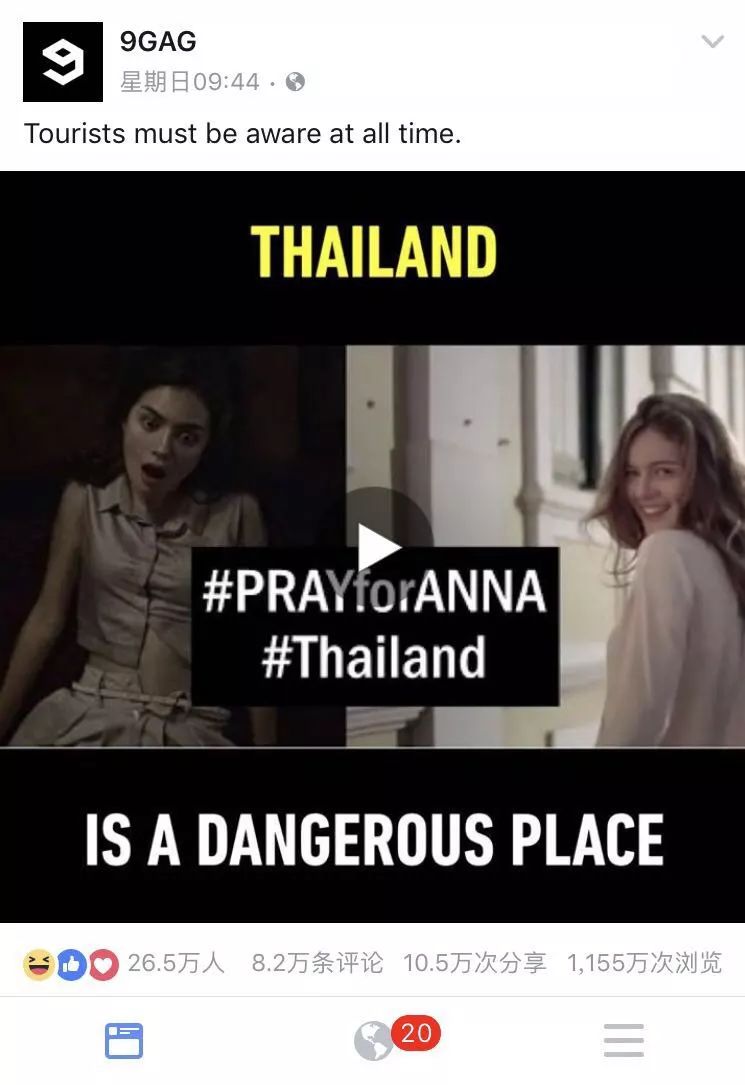 (High-quality video bloggers plug in.)
Travel advertising
)
As a result, sellers can create separate ad sets for unique audiences. In other words, you can create two different ads and run them to two completely different audiences. Alternatively, you can create identical ads and send them to two different audiences. Look at the end result and choose a better target.
Facebook ads
Tips for optimizing your audience
a. For interest
Using Audience Analytics to analyze, you can find some basic information about other Page audiences in your interests (provided you're viewing a Page that's hot enough on Facebook).
Let's take the home page of a womenswear brand as an exampleFans.can be displayedRegional information, job title, education, what you like and like the home page, and so on. Without accurate audience information, we can view fan information for multiple Pages at the same time and save it as an audience for ad serving.
In addition, we might want to serve ads for Page fans or pages that their fans like.
We can also broaden our thinking, do not necessarily look for the same type of product home page fans as an audience, we can consider the product complementary people. If you are making women's clothing, you may as well look for cosmetics, women's shoes, bags brand home page.
b. For users who have visited the site
First, we selected several audiences to serve with the same footage, and tested out the one that delivered the best (the sample data had to be large enough to be persuasive). Then use the Lookalike Audience feature to expand your audience to run with the same footage. Repeatedly using a lookalike audience expansion approach, you can clearly define your target audience within a month.
c. For your Page's interactive audience
Facebook interacts with people who have watched videos, who have used Facebook apps, and who have filled out potential customer forms.
The main focus here is on the video audience. First of all, we need a video, the next step is the same as testing site traffic audience, first find a number of groups of interests, and then with the prepared video to run for a week, a week later there will be 5 different sets of video audiences, and then use these 5 sets of videos similar audience testing, the same method of operation.
For marketing promoters, whether new or old, the choice of audience determines the performance of advertising, so you may want to spend more time to optimize the audience for advertising. In addition to the optimization methods described above, we can alsoOptimize our ads with Facebook's pixel features, but only if you have your own independent station, because if it is the platform store small partner can not install pixels to the platform store, so it is also recommended that we have their own independent station to do marketing.
Make reasonable use of ads that contain target pages
Instead of linking directly to the product page or sales page, the ad connects to your landing page so that customers know about your business and products before they buy. In addition, bringing customers to their Home page increases the likelihood that they will "like" or subscribe to Subscribe, greatly increasing the number of repeat purchases by customers to maximize the effectiveness of Their Facebook ads.
If your ad is interesting but ambiguous, there may be a lot of people who click on the ad because they're curious, but in the end they won't buy the product. You don't have to pay for these unrelated clicks, your ads just need to attract customers who will buy your product.
For example, you can indicate the price on an ad, and people who think it's too expensive won't click on the ad.
Create a sense of urgency and "add something" to your offer
Some customers may have rimmed up your website and added items to your shopping cart, so what you're trying to do is not interest them, but give them a good reason to buy. Most of the time, a coupon will get them to make up their minds.
Another way is to create a sense of urgency. If customers think they have a lot of time to use coupons, they may not rush to browse the site and end up buying other items. Give customers a sense of fear of missing out, using phrases like "last day," "fast," and "now" to make customers can't wait to get underground. In fact, your promotion doesn't have to end that day, just don't let customers find out and make them feel cheated.
Bright pictures, play ads
Your ads should be enough to attract customers. The white advertising background is easy to ignore by customers. Use bright pictures to catch your eye. It's a good idea to keep your ad colors and brand themes consistent and improve your brand recognition.
20% of Facebook images can be text, and you can add text to posts or ad images to make your ads more visually appealing. Intense focus, dramatic colors, or a uniform look will catch the eye of the audience and bring more attention time. Remember to look for a visually focused, compelling image for your ad.
Tips:When many sellers design Facebook ads, the biggest problem is not targeting them. Be sureDesign your ads to your audience。 For example, you need to detail the product for new customers and add a product detail map. For those who already know something about your product, highlight product competitiveness in your ads and offer offers.
Budget well and track your ads
Facebook allows companies to make a profit by bidding for advertising space. But it's cumbersome and expensive for businesses. Facebook's Optimized CPM tool can save you a lot of trouble, and by entering your ad budget, target customers, and expected results in the Facebook Optimized CPM tool, Facebook will provide the right ad space for your needs. This will ensure that your spending is on a level with expectations, but it will also limit the performance of your ads and will not rise. It's recommended that you evaluate your Facebook ad coverage against your budget to determine if the ad position will reach as many customers as possible, and if not, consider increasing your ad budget.
Tips: · Facebook's bid is sensitive to changes in the market, and one strategy may not be enough. What's perfect today may be useless in a few days. That means Facebook's bid needs more revisions and constant adjustments.       
       · Stop ads that don't work well in time.
Finally, any ad should be constantly optimized to maximize its goals, so follow-up is important.
This issue of the small editor first on the Facebook ads to explain, in fact, Facebook marketing and many other aspects can help sellers do a good job of cross-border e-commerce business. Small editor will be in the next two issues for detailed interpretation, welcome to continue to pay attention to Oh
You may also be interested in these articles...
---