Facebook's wheeled ads increase your site traffic tenfold (above)
For more boutique cross-border e-commerce marketing articles, please pay attention to the warm public number: Wu Jiayang cross-border e-commerce marketing researchers
Before.SocialVery little has been written, and recently began to write. In fact.Social MarketingDo it and do it too7years, but wrote something about Amazon andSEOmany. This article is aboutFacebookA form of advertising for the latest update---Wheeled ads.
Wheeled advertising is a very effective form of advertising, because it can give the audience of ads more product selection and display, thereby effectively improving the click-through and conversion rate of ads. Under.Kinetic Socialstatistics,The wheelcastFacebookAds can be comparedSponsored PostMore than ten times as much traffic growth has been caused to advertisers' websites (this is, of course, just that).Facebooktraffic coming over). And.AppThe click-through rate for carncast ads is higher than for individual image ads72%! This data growth is still very objective!
Through the data above we can see that, as in the pastFacebookCompared with other forms of advertising, rotation is advertising has obvious advantages, let's take a look at what is acarlyted advertising, and how to do acarlyted advertising.
What is.FacebookAcarly advertising?
Wheeled advertising is strictly an advertising module that allows advertisers to be inFacebookAnd.Instagramon display3-5Zhang takes turns scrolling through the pictures, and of course the parts shown also include the titles, links and action points of the pictures (call-to-actionpoint)。 On a desktop, the rotation looks like an ad as follows:
The look on the phone side is as follows: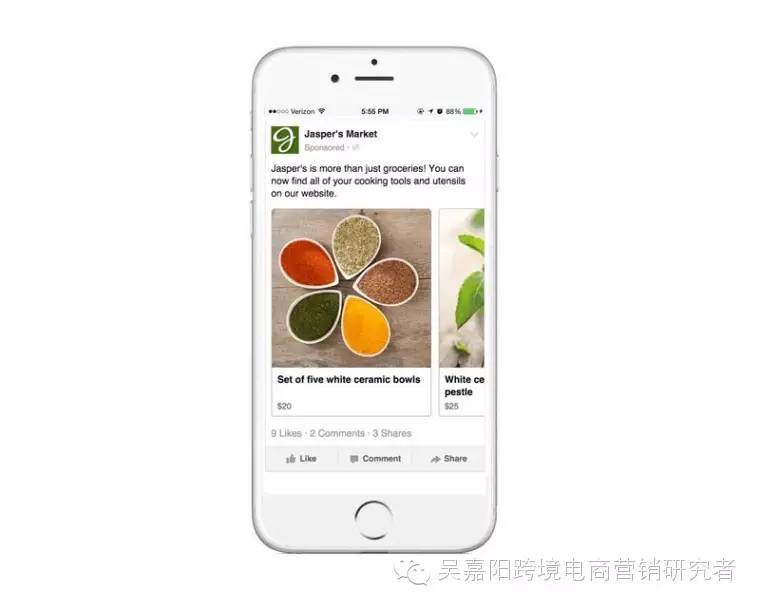 Carncast ads on your desktop need to click the small arrows to the left and right of the ad image to switch images. On the phone side you can swipe left and right to switch pictures.
Next, we combine the use of wheeled advertising scenarios to talk about how to use wheeled advertising.
1.     Promote key products
This is probably the most widely used use of rostcast advertising, and here's an example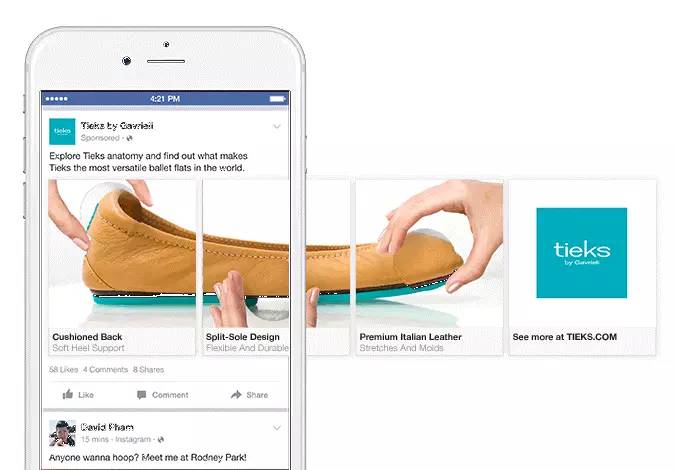 This is from a shoe manufacturerFacebookWheeled advertising, pay attention to this wheeled advertising what are the characteristics? By the way, instead of presenting the product in the traditional way of showing a complete product in each image, the ad uses the first three images to show a detailed part of the shoe, which, while fully demonstrating the details of the key product, is more likely to attract visitors to continue looking at the back (because consumers will want to know what the shoe looks like). And the first three pictures are usedtitleIt is accompanied by an explanation of the product's key details. The last picture is also very attentive, completely used to dobranding, that is, branding, at the same time used"See more atxxx.com"the point of action. We can see that in a carncast advertising, the advertiser not only promoted their own key products, highlighting the details of the product's selling point, but also highlighted their own brand, can be said to be two things, you can see the intention of this advertisement.
2.    A demonstration of the purpose of the product
Previous forms of advertising, due to limited space for product use presentations are difficult to perform (the figure is too small for visitors to see clearly) especially on the mobile phone side. But carncast advertising solves this problem very well. Let's also look at an example.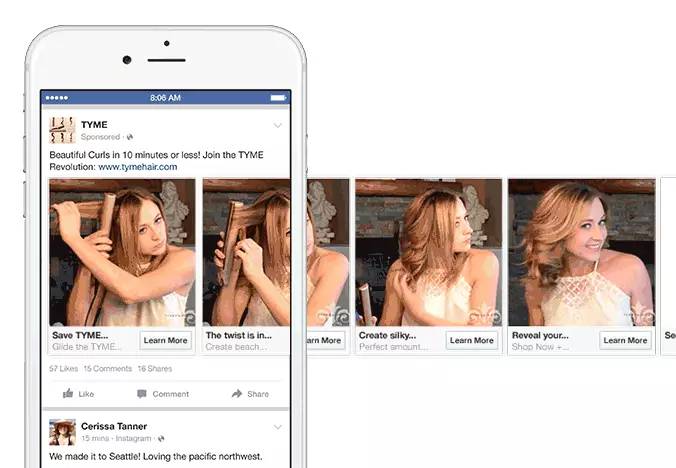 The ad, which shows how the product is used and how it works after use in the first four images, is more convincing. It is worth noting that it was used in the first four pictures"Learn More"action points to increase click-through rates. At the same time, the last picture is not usedbrandingThat is, branding, but put the front4The steps are shown in a focused way. It's very questionable. Because the core purpose of this advertisement is to show the use of the product and the effect of its use. The purpose of the advertisement is very clear. Here by the way, domestic advertisers often do not move how to detail the use of advertising, in fact, the most important point is that the purpose of advertising to be clear, this is the most important, if even advertisers themselves do not know what to do this advertisement, then the effect of this advertisement can be imagined.
3.    Narrative promotion
Narrative promotion is, strictly speaking, compared with the above two kinds of advertisements, it is another kind of softer way of advertising. I remember seeing it on TV a lotNikeAdvertising in this way. Next time you can pay attention, in my memoryNikeMost of the ads are narrative.
Narrative advertising is characterized by branding or product promotion into a short story. Attract people with stories to eliminate consumer aversion to influence branding or product promotion.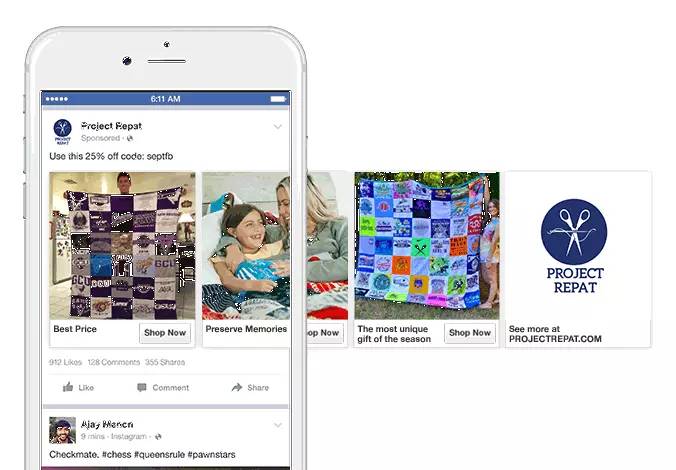 However, you can note that the advertiser is still very attentive. Narrative advertising is more easily accepted by visitors, but it also has inherent disadvantages is not as concentrated as hard advertising to promote products or brands, often not easy to arouse strong consumer desire to consume, thus forming a purchase or brand awareness. To make up for this, the advertiser used it in the first three images"Shop Now"the point of action. In the last picture, the whole brand image is highlighted.
4.    AppPromote.
Now.FacebookAnd.InstagramAlreadyAppA very important channel for promotion. Let's take a look at this case for rostcast advertisingAppWhat can promotion do?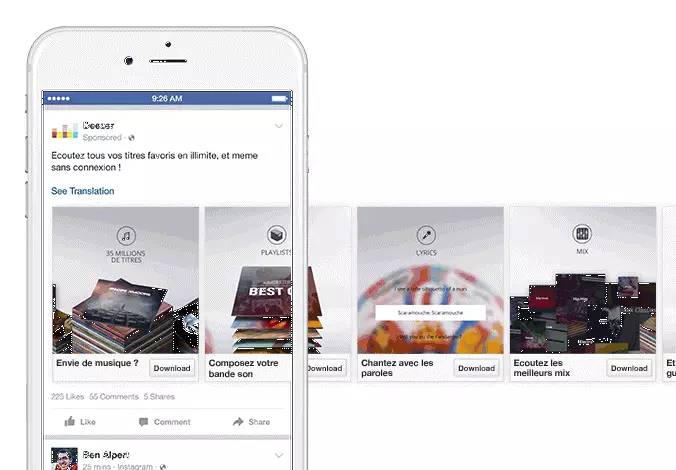 The advertiser shared five images, one highlighted in each imageAppfeature, which enables potential users to be interested inAppThe functionality is very clear. At the same time, and withtitlecommentary, as well as very strongly"Download"Action point guidance. There's a little bit of experience here, and that's forAppAdvertising, be sure to give a strong enough download guide, so to speakAppAdvertising should be the most prominent ad at the point of action.
5.    Article promotion
This form of promotion is relatively rare in the eyes of Chinese advertisers, Chinese advertisers are used to short and smooth hard to promote product features or the product itself. In fact, if you have a very good content on your site, then you may want to try to promote the content itself, because the content must be deep quality content, such content often produces higher conversions than other forms of advertising, which is why the original advertising in the past two years so important reason.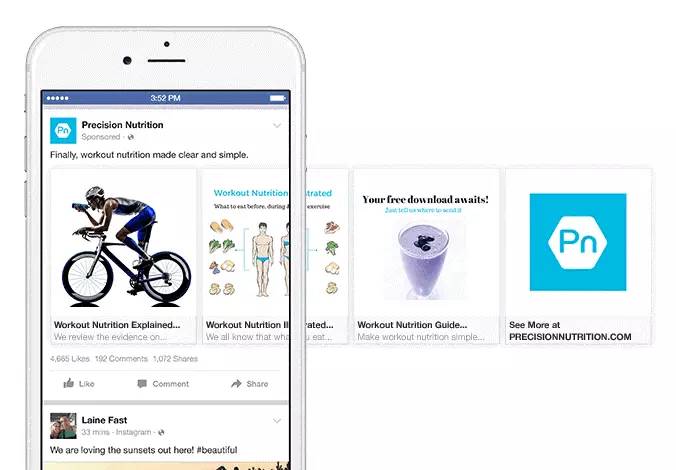 That's itFacebookScenario, let's see howFacebookWheeled advertising.
How to create itFacebookWheeled advertising
1.       First, to the "you created"Page", click on the top right corner"Promote", and then select"Promote yourwebsite"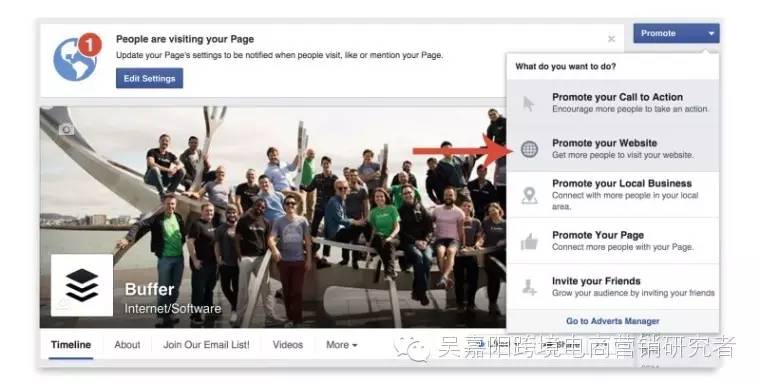 2.      After that you'll see a pop-up window and click "+"Number to add more picture impressions, and you'll need to add at least that."3picture display bit, the most5A. Then you can add pictures to these picture displays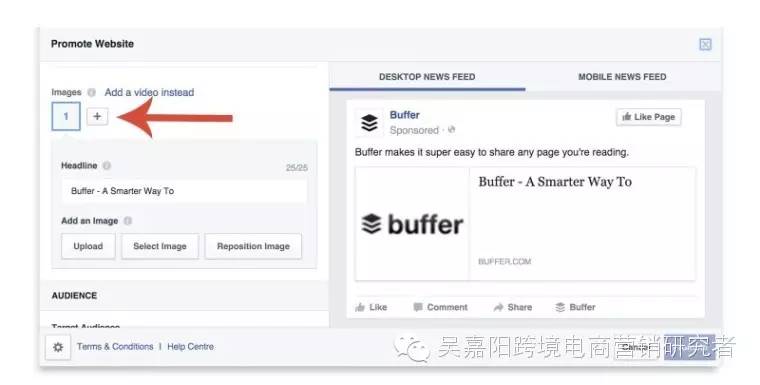 When you add a picture, you can fill in each picturetitleDescription, set audience, budget, duration and other parameters. When it's all done, you can click on it.Promote"Let the ad go online."
There's a trick to adding pictures, and if you need to take them, you can click "Reposition Image"Then just select the area of the picture you want to show."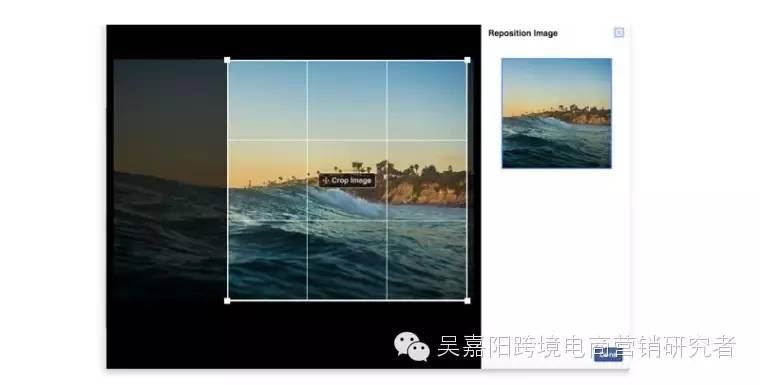 The above is briefly describedFacebookHow rostable ads are made and added. Here's a detailed description of how to use it"Ads Manager"To make it."FacebookAcarly advertising. (Facebook AdsManagerWhat's for your own use?GoogleBaidu, it's not explained here)
How to passFacebook Ads ManagerCreate a turn-over high
1.       Create an ad
Enter.Ads Manager, click on "Create advert"

2. Choose the purpose of your ad
Then select "Send people to your website","Increaseconversions on your website", Or"Get installs ofyour app"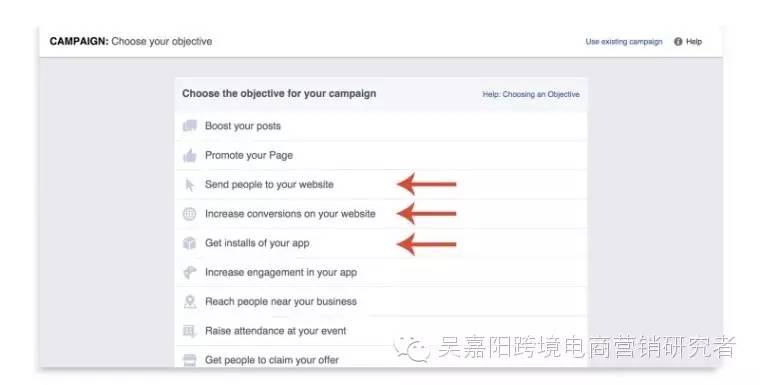 3. Set your audience and budget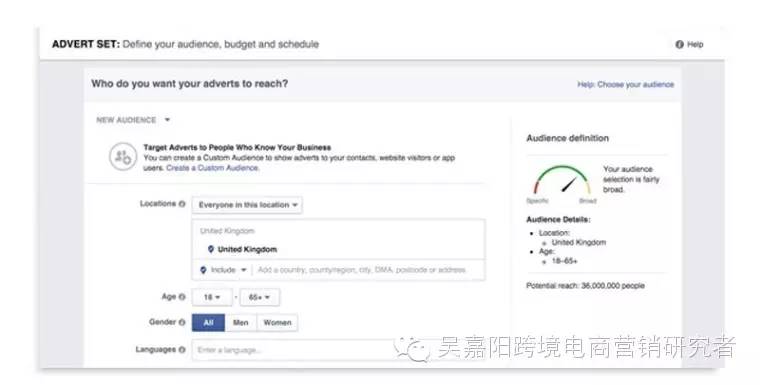 Start with a budget that doesn't need much, so you can test the effectiveness of your ads for a small amount before deciding whether to expand your budget.
4.Create an ad idea (domestic favorite is called "material")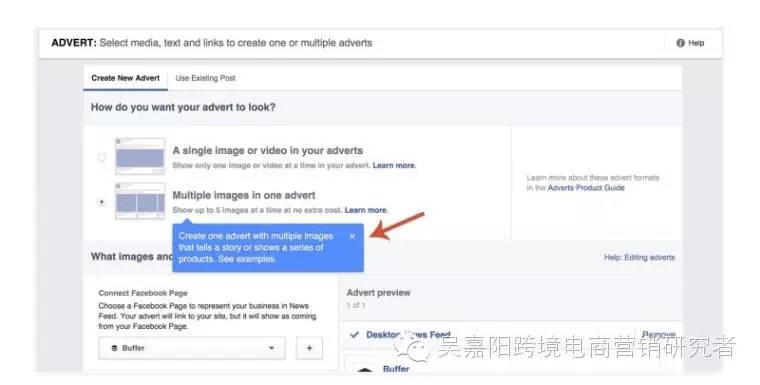 When your materials are also set up, you can let your ads go online to see the effect!
Finally, to sum up, this article is rightFacebookA brief overview of the application and operation of rostcast advertising, in the next article aboutFacebookIn the article, we'll explain "How to create perfection."Facebook"The wheeled ads", that is, the advanced version of the operation tutorial, stay tuned!
For more boutique cross-border e-commerce marketing articles, please pay attention to the warm public number: Wu Jiayang cross-border e-commerce marketing researchers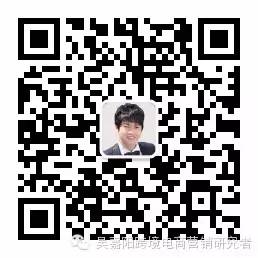 ---