Dry Video: Facebook ads from pre-analysis to ad delivery strategy to data optimization (II)
Do.There are no more than three sources of traffic from stand-alone stations: Facebook, Google, and Referral.Why can someone do more than ten ROI through these flows, and some people can only do a few zeros?
On the issue of advertising traffic, Shenzhen topology founder Mr. Lu Cong in "Facebook ads from the early analysis to advertising strategy to data optimization" for everyone to explain in detail.
Tap to watch the course video
▼

Here's a summary of Mr. Lu's speech-sharing text:
First, the meaning and calculation of relevant data indicators

(a) The key to calculating the break-even of advertising traffic is to compare two data, one is CPA (the cost of getting customers), the other is to obtain a customer's profit, the basic formula is:
1.CPA (Cost of Access) - CPC (Pay per Click) / CVR (Conversion Rate)
2. Profit on a single order - AOV (customer unit price) - Gross profit margin on the product 
Gross profit margin of the product (product sales price - product purchase price) / product sales price
3. How to calculate profit and loss:
Net profit per order - AOV (customer price) - Gross margin - CPA (cost of access)
If the profit CPA of a single order is profitable;
       If the profit CPA for a single order is lost.
(ii) To calculate the break-even of the website over a long period of time, there will be more parameter calculations, which will require an additional re-purchase rate and operating costs:
1. Profits per customer . . . AOV (customer unit price) . . . gross product margin . . . ( 1 . . average re-purchase rate . . . average number of re-purchases)
2. Profit and loss calculation
Net profit s AOV s gross profit margin s (1 s average re-purchase rate s average re-orders) s Number of orders - (CPA s total orders - labor costs - office costs - payment costs - logistics costs - return costs, etc.)
If, a single customer's profit CPA plus (labour costs, office costs, payment costs, logistics costs, return costs, etc.) / the total number of orders, the profit;
"In the if the individual customer's profit CPA plus (labour costs, office costs, payment costs, logistics costs, return costs, etc.) / total orders, the loss is made."
Independent station ROI to achieve a one-to-one break-even, the lowest ROI - 1 / gross margin of 50%, so improve product profits, so that products produce re-purchase, reduce advertising diversion costs, improve natural flow is a way to improve profits.
Two. How to choose the right product
How to use big data to correctly analyze product market demand and select the right products? One is through tools and the other is through peers.
A must-have marketing tool for creating a product environment:

Help you precipitate user data tools:

The above tools are basically free, Mr. Lu Cong explained the application of these tools and data analysis. Throughout the practice, we analyze and derive the following information:
Use Google AdWords to analyze product market demand;

Use Google Trends to analyze seasonal changes in products to determine that they are on the rise;

Use Google Survey to find out what overseas consumers like about their products;

Use SimilarWeb/SEM Rush to collect data on competitor market countries, sources, keywords and their websites;

Use Facebook Cross-Border Insights Finder to identify the country's market needs, competitive intensity, and conversion rates;

Use Facebook Audience Insights to identify everyday content topics by understanding the hobbies, occupations, habits, and more of the user base.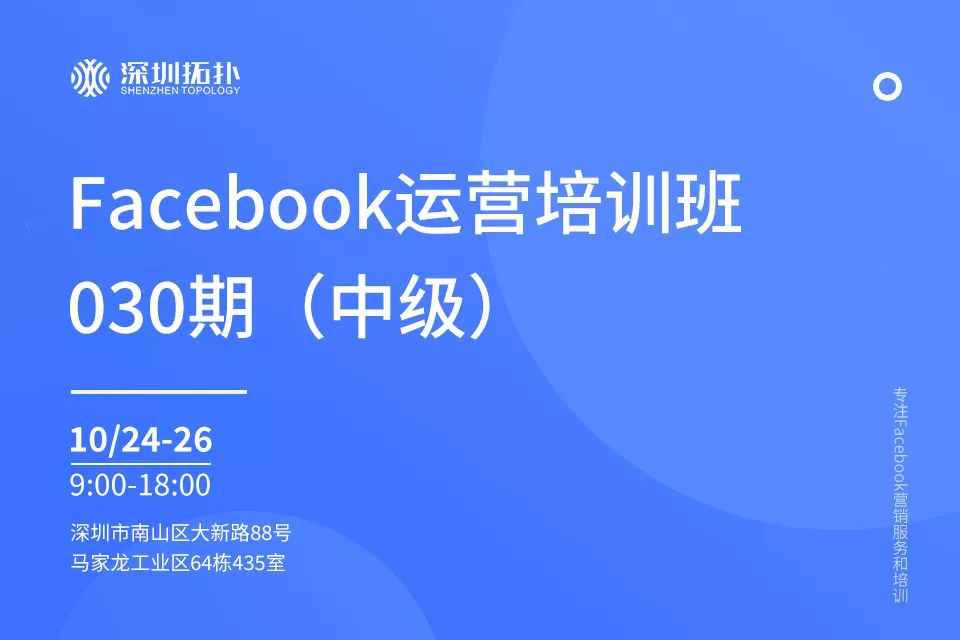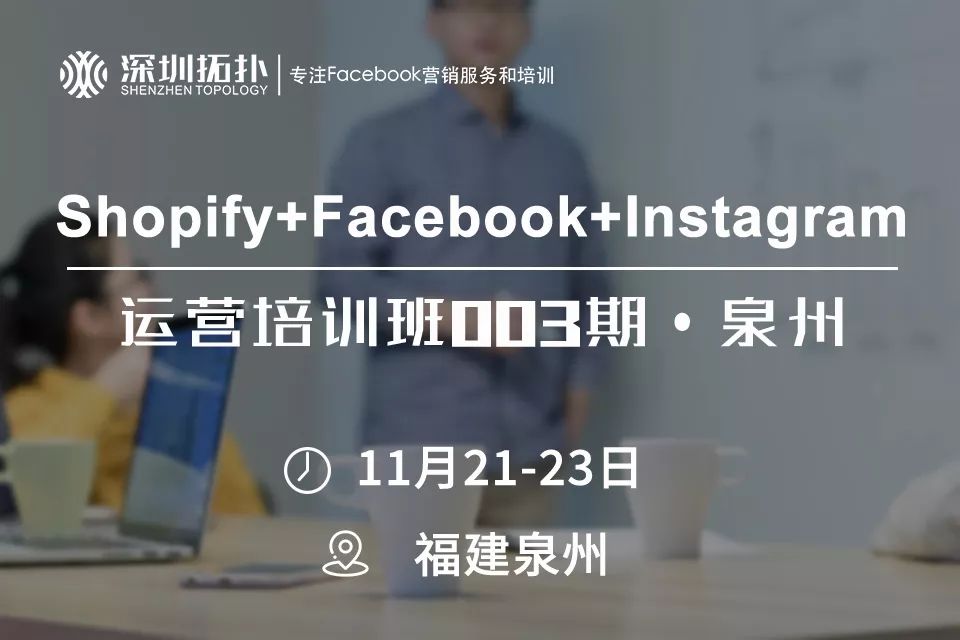 Course details consultation/enrollment/application audition
Please contact Shenzhen Topology Business WeChat
▼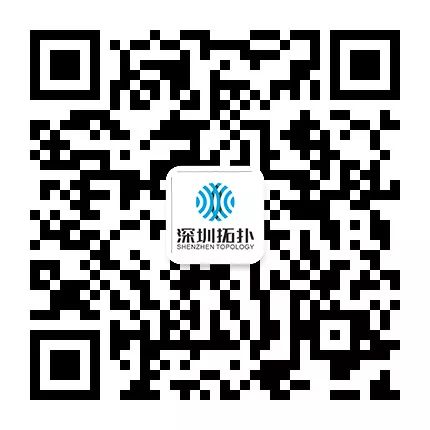 Poke.

"Read the original text",

Watch more dry goods videos
---