Discuss . . Social media paid ads, about?
Source: Madison Bong
Author: Wen Bo
---
The term "social media paid advertising" has sparked a lot of debate in the advertising world in recent times, first with the full opening of WeChat's friends' circle ads, and then with Instagram announcing that it would open its advertising service in the form of images and videos to all brands. People are shouting that the last piece of social media is going to be polluted to make money.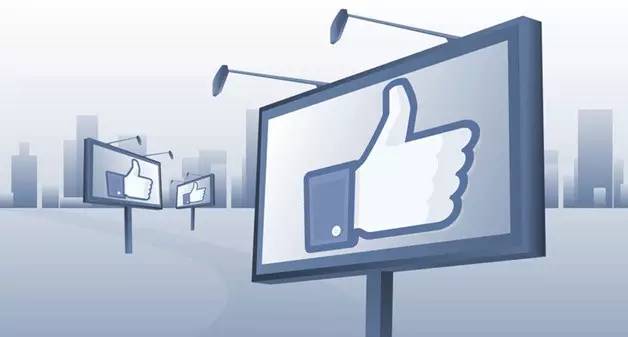 In fact, social media paid advertising is no stranger to the market, as early as 2004 when Facebook was founded, social media paid advertising began to enter the user's field of vision. Zuckerburg, of course, was adamant at first that he wouldn't sacrifice the user experience to run ads on a massive scale to make money, but let's take a look at Facebook's $3.59 billion in advertising revenue in a decade' time, and don't know if Mr. Zuckerburg will look at paid social ads differently.
For advertisers, it's certainly good news that social media platforms are opening up their ads, so they'll have more platform options and richer forms of advertising to target audiences. However, for users, it is more complex, some people are very disgusted with their circle of friends or other social accounts by advertising, and some people find interesting ads occasionally also a kind of flirtation. WeChat friends circle of the first wave of advertising, netizens on each other's flirtation that received BMW's push to prove that they are Toho, received Vivo push instructions are silk. But whether it is Toho or silk, consumers on the first wave of friends circle advertising or hold a very positive attitude, advertisers receive PR value is far greater than they pay the 5 million sky-high advertising fees. And WeChat advertising after the full opening, the attitude of netizens has changed a lot, because the threshold has been lowered, some not well-known brands to join the advertising camp, want to harvest some advertising value from the hottest social platform, but the result was many netizens, think they are only advertising for advertising. So, the question is, should brands invest in paid social media advertising? What factors should I pay attention to if I put it on?
First, the answer is yes. (Of course some would say I'm unfair because I'm a Media Agency that sells ads, but I promise my advice is from conscience, believe it or not) The truth is simple: social media, aside from its social attributes, is also a media, don't "purify" social media too much, and don't demonize ads on social media. Its media properties and its user database determine that it can be used by the platform to sell ads to make money. Users can say that my data is my privacy, but when you're using the social platform for free to provide you with convenient services, have you ever wondered what they're relying on to provide you with those services? Now many video sites also offer ad-free content to their paying users, don't they? Since it is a media, it has a platform, there is content, there are users, if the brand feels that the platform properties in line with their own tone, platform users in line with their target user population, it should not miss the opportunity to invest in advertising.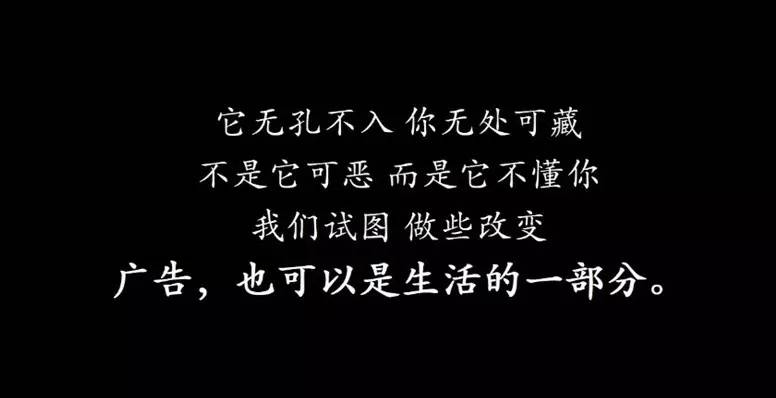 Besides, what should I pay attention to when I put paid ads on social media?
Good ideas have half the success of your ads. Whether it's an eye-catching title or a creative presentation, it's a place where creativity is needed. One point to note in the creative process is the important difference between social media and other media--- social media is anti-authority, anti-professional, anti-esotery; it's fragmented, everyone can participate, it's fun. Social media ads need to attract consumer interest in a flash, otherwise you won't get Impression, let alone Affirmation.
As big data technology matures, social media platforms are more detailed in their classification of images and labels, and in addition to basic information such as gender, age, geography, and so on, consumers can be analyzed and classified according to their interests and behaviors. This is a great way for brands to target consumers when running social media ads, and even provide them with content when they need it most. This is a happy situation for platforms, users, advertisers, users do not feel harassed, advertisers can be accurate delivery, the platform can also sell higher CPM.
Finally, be sure to focus on the user experience. For example, the former cool Diao blasted the day "Wu Yifan enlisted" H5, through clever design, so that users experience the H5 brought about by the "shock effect", but also let consumers feel "brain hole open." Brands can also design simulation reality or games, animated content in some social ads, with users have more interaction, after all, the platform you are running is social media! Brands can also use points to redeem coupons and other forms to encourage consumption, in real time by clicking on the advertising link to display product information, or in the form of receiving cash envelopes, coupons to participate in the experience.
In the end is not about, but also ask you to see the officials themselves decided!
Source: Madison Bong

Author: Wen Bo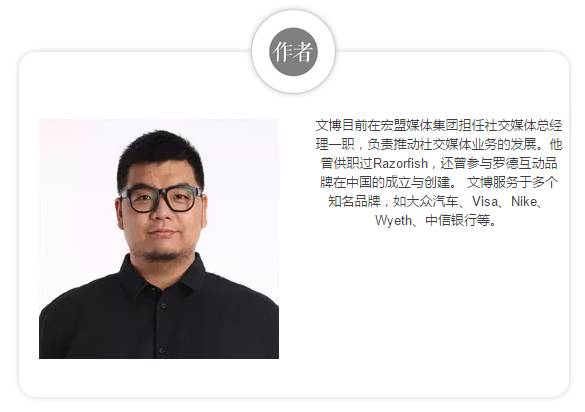 ---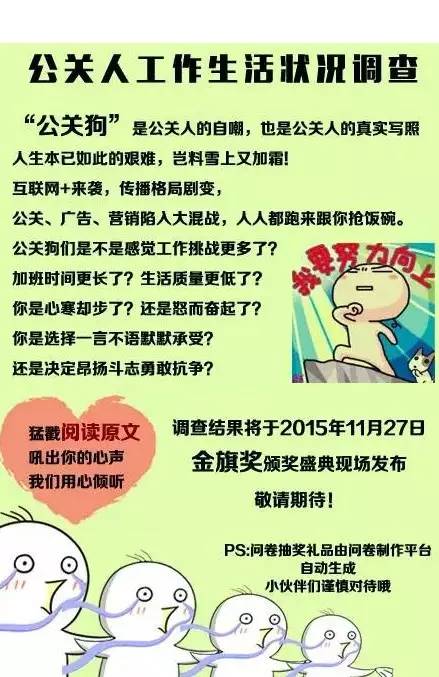 ---
Your heart

We're listening

---