Coca-Cola's latest creative ad, full score!
Fighting is the most common form of communication
Arguing with a lover hurts each other's feelings

Arguing with strangers can lead to physical conflict
Superman quarrels with each other, and it is estimated that the end of the world is coming

... ...
Recent.Coca-Cola released an ad

On the sudden whistling to "fight" as the idea
Trying to re-establish a bridge between people
Without subtitles, you can feel the anger across the screen
↓↓↓

The footage begins with a couple arguing
Traffic accidents, traffic jams, noisy arguments
The noise of the quarrel grew louder and louder until it boiled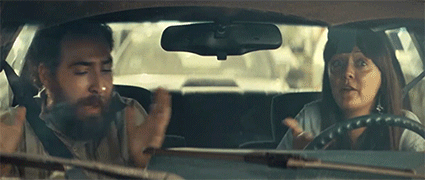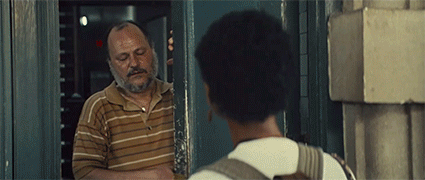 What's more, people's anger
Even the houses collapsed
The city gradually began to spiral out of control
Superheroes also fight from the sky to the ground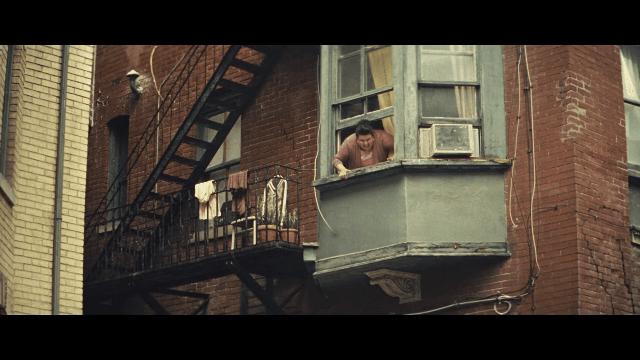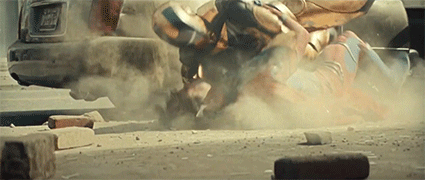 See the city destroyed by the wrath of superheroes
That's when Natasha Lyons came up to them and said,
"Is this how you save the world?"
At last, everyone calmed down from the quarrel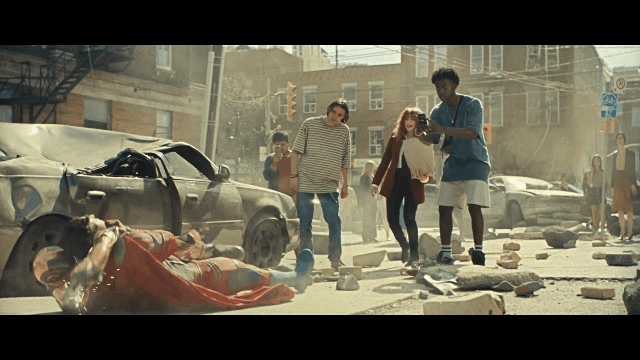 At the end of the clip, Coca-Cola expresses its opinion
Everything's better when we're open
(Everyone can be on the wrong side)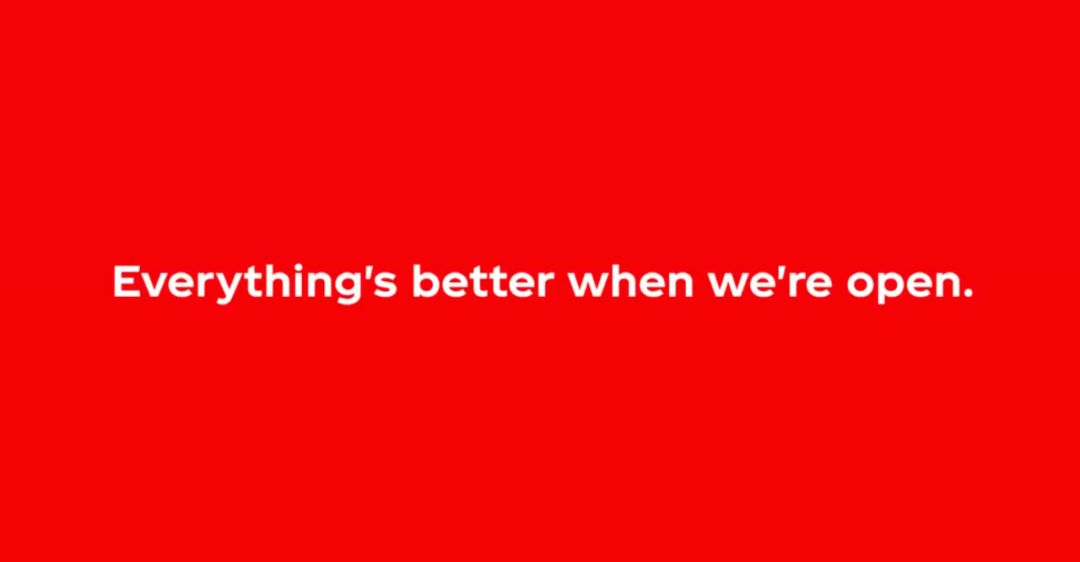 It is very irrational to quarrel

Fight with the person you love, and the person you love the most is hurt

Quarrel with strangers, injury may be their own
In fact, people get along with people, it is normal to have differences

We must learn to control our emotions properly

Try to think from someone else's point of view
You will find that you are not necessarily on the right side
Coca-Cola advertises ideas through "fighting"
to arouse people's "same-heartedness."
If everyone can learn to think differently

Then the world will be much gentler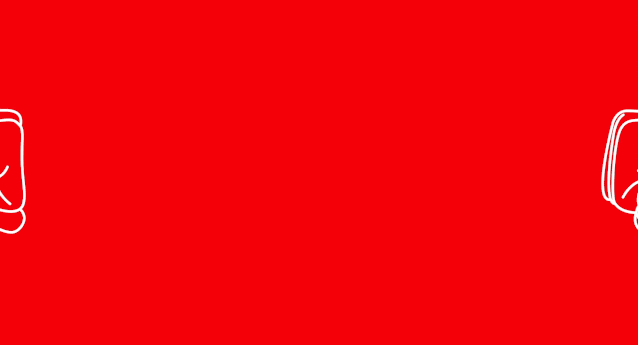 The last two fists collided

Formed Coca-Cola's logo
Meanwhile, Japanese illustrator Dyomura
Use Coca-Cola's signature color scheme
Create a cartoon that fits the theme of the ad

yes or no!maybe?
There are many possibilities between right and wrong

Sometimes a question is the answer...
Sometimes the question is the answer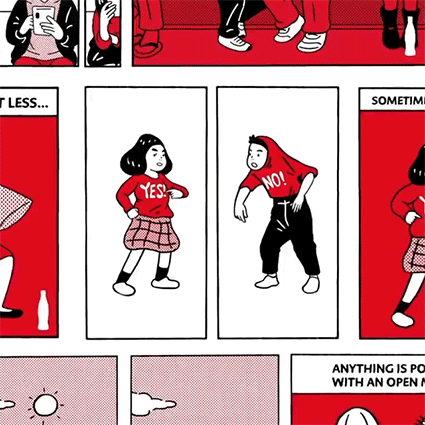 In the form of comics
to express the theme of "happy chest"
tried to pass the poster this time
Can break the mustard between people
Build a bridge of peaceful communication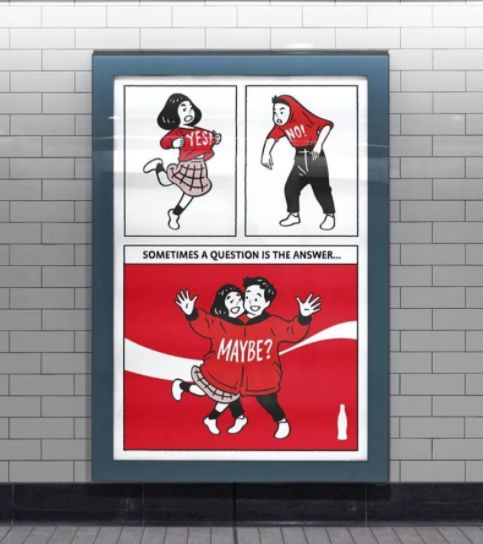 A lot of things are not right or wrong
It's a discussion
Don't be too obsessive about right and wrong
It's about thinking about what to do
to achieve a perfect balance
We hear more when we shout less...
The less we speak, the more we hear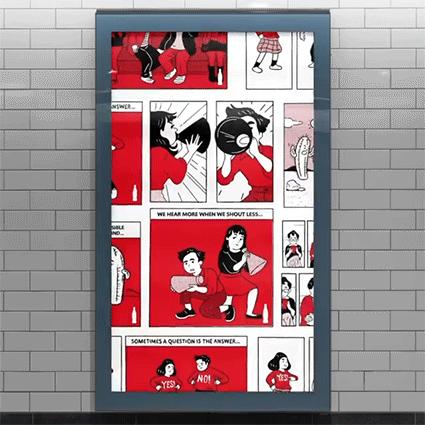 People are often eager to express their views
But never listened carefully to each other
Hope each other as soon as something happens
Do as you see it
Over time, two people will drift away
We can see more when we look up...
When we look up, we pay more attention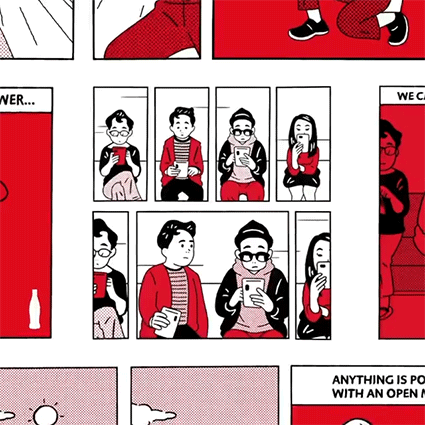 In this day and age
Everyone was sealed by their cell phones
Live in your own world
One by one has become a bower
You never found out
When you leave your phone and raise your head
You will see more scenery
meet more people
Anything is possible with  an open mind...
Anything is possible, as long as the mind is open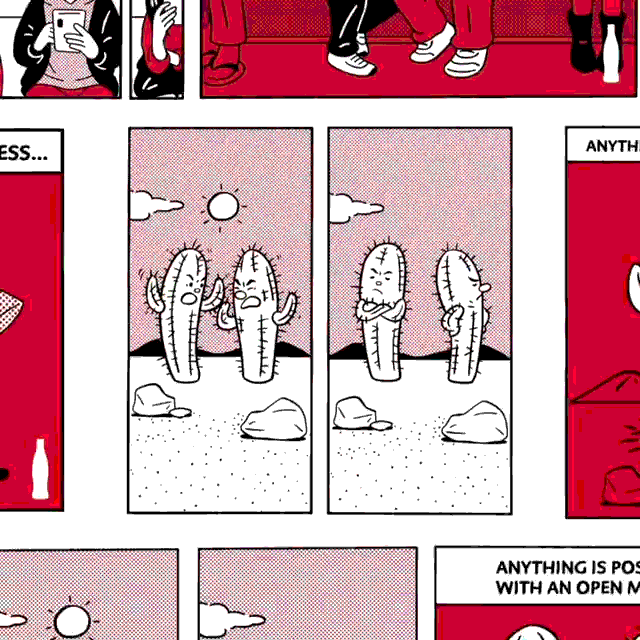 The two men gave in to each other in the quarrel
It's like two cacti with thorns
Hurt each other, no one is willing to give in
Think strong is to protect themselves
It's actually harming people
As long as one side can show weakness
Remove your case
That's going to be a different harvest
Product packaging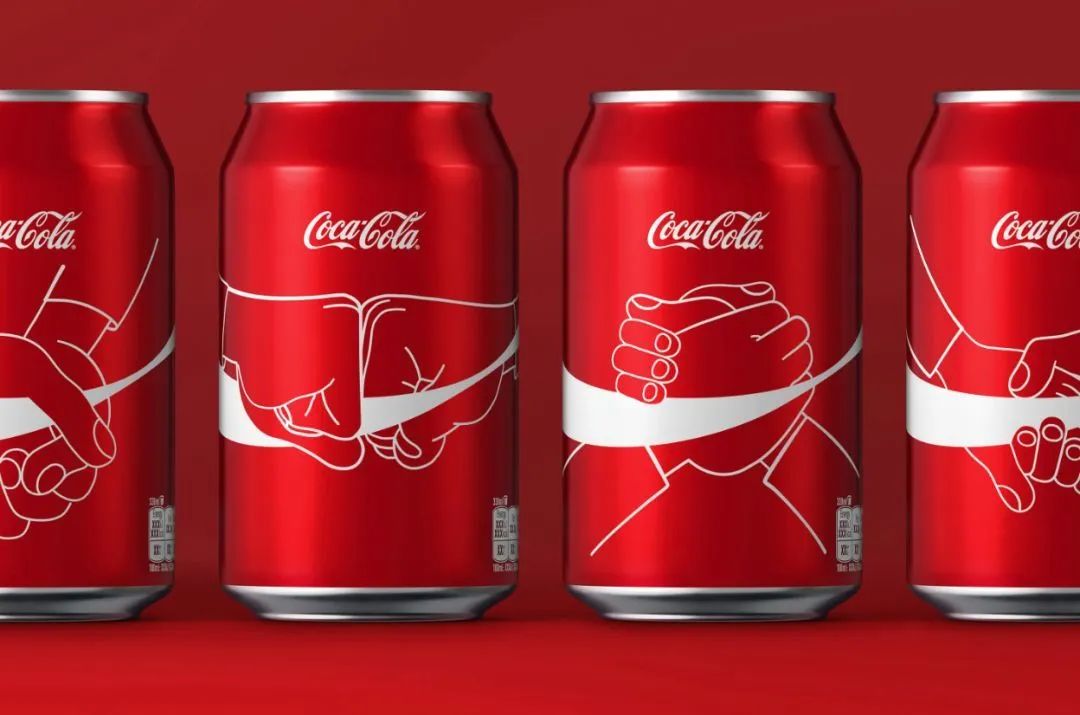 Coca-Cola's latest packaging
Red and white color schemes are still used
Use different postures with both hands
to show open-mindedness and return to the theme of good
Coca-Cola designed all the materials this time
I hope you can make some changes
Be able to communicate honestly in the event of an incident
Don't just argue
You have to fight one to win or lose
Not everything is black or white
People-to-people exchanges must be a little more inclusive
If it's really on fire
Then drink a can of Coca-Cola
After all, nothing
It's a can of Coke that can't be solved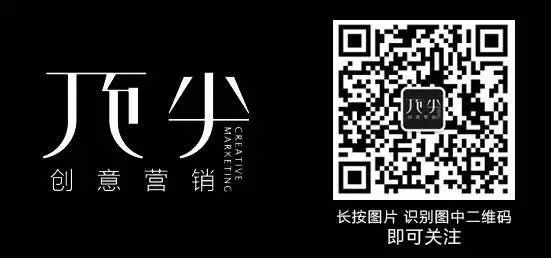 At the end of the text, you can leave a message ^_^

Advertising hunters  WeChat /i4AADS(Long press can be copied)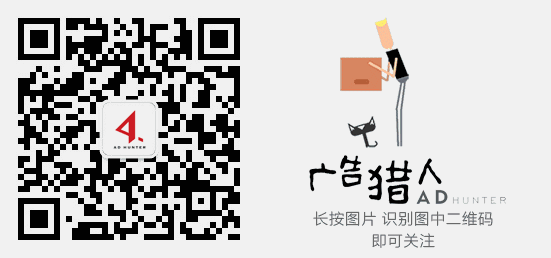 ---