Big change! Facebook has introduced features such as "publicly available for advertising."
Recently, Facebook has launched several important initiatives that have affected a wide range of users and advertisers.Increase transparency for your ads and Pages,Increase the standard of political advertising,Advertising data is publicly available。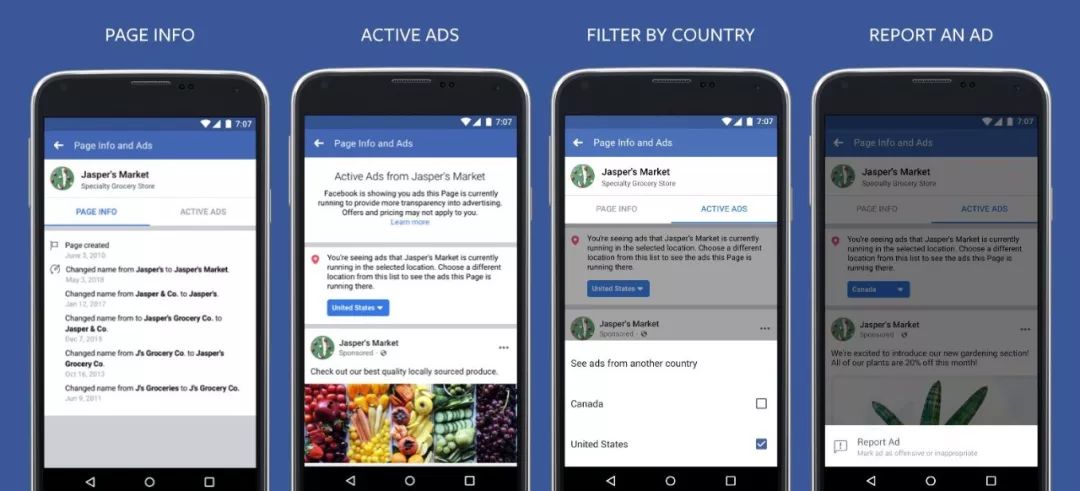 What's the reason facebook ads are making this change? What's the specific content?
Let's take a look at facebook's official statement
We believe that when you visit a page or see an ad on Facebook, you should be aware of the source of the ad. We also think it's important that people see other ads running on the page, even if they're not for you. That's why today we announced a significant change in the way ads and pages are managed on Facebook and Instagram. These initiatives are aimed at improving advertising transparency and accountability and preventing electoral interference.
I. Increase transparency in elections and problem advertising and improve accountability

Last October, we announcedOnly authorized advertisersto run election ads on Facebook or Instagram. Today, we extend this requirement to anyone who wants to show "problem ads" - such as political topics that are being debated across the country. We are working with third parties to develop a number of key initiatives, and we will gradually refine these issues. To be authorized by Facebook, advertisers need to confirm their identity and location. Until authorized, advertisers will be banned from running political ads, including elections or election-based issues.
Besides, thisSome ads will be explicitly labeled "political ads" in the upper left corner.。 We'll see a "pay" message next to it. We began testing the licensing process this week, and users will start seeing labels and other information in the United States at a later date.
We also invest in artificial intelligence and add more people to help find advertisers who should go through the authorization process but don't complete it. We realize that we can't detect every ad that should be tagged, so we encourage anyone who sees unlabeled political ads to file a complaint report. People can do this by clicking on the three dots in the upper right corner of the ad and selecting Report Ads.
Second, the new features: view ads, searchable public political advertising files

In Canada, we've been testing a new feature called View Ads that lets you see ads that are running on your page: even if they're not in your News Feed feed stream. This applies to all advertiser pages on Facebook - not just those that run political ads.We plan to launch "View Ads" worldwide in June.
In June, we also plan to release a searchable archive of public political ads. This will include all ads with the Political Ads tab and will display images and text, as well as other information, such as audience information such as how much each ad will cost and demographics.
Third, improve the authenticity and transparency of the home page

Today, we also announcePage has a large fan base that needs to be verified。 Those who manage large numbers of fans will no longer be able to post if they don't know the process. This will make it harder for people to use fake account management pages (which is a serious violation of Facebook policy). We'll also show you additional background information about Pages to evaluate its contents effectively. For example, a user can see if Page has changed its name.
Fourth, why should we do that?

We know that Facebook indirectly accepted foreign interference in the 2016 U.S. election. Today's update is designed to prevent future election abuse and help ensure that users have the information they need to evaluate politics and advertise, as well as the content on the page. By increasing the transparency of our ads and pages on Facebook, we can increase the sense of responsibility of our advertisers to improve the services we provide to everyone.
https://newsroom.fb.com/news/2018/04/transparent-ads-and-pages/
In addition, in addition to the important adjustments mentioned above,
There have also been changes to the policy on "prohibited financial products and services"
Since the introduction of the "prohibited financial products and services" policy in January, Facebook has been exploring the best policies to improve measures to "release" some compliant ads while ensuring that they do not harm users. In view of this, Facebook is making changes to this policy to allow some advertisers to run ads on cryptocurrencies and related content, provided that advertisers have approved and submitted applications using the new application process, and on the other hand, to continue to prohibit advertising promoting binary options and first-time token offerings.

Facebook has been working hard to provide a better product experience for users and advertisers, so stay tuned for more follow-up actions.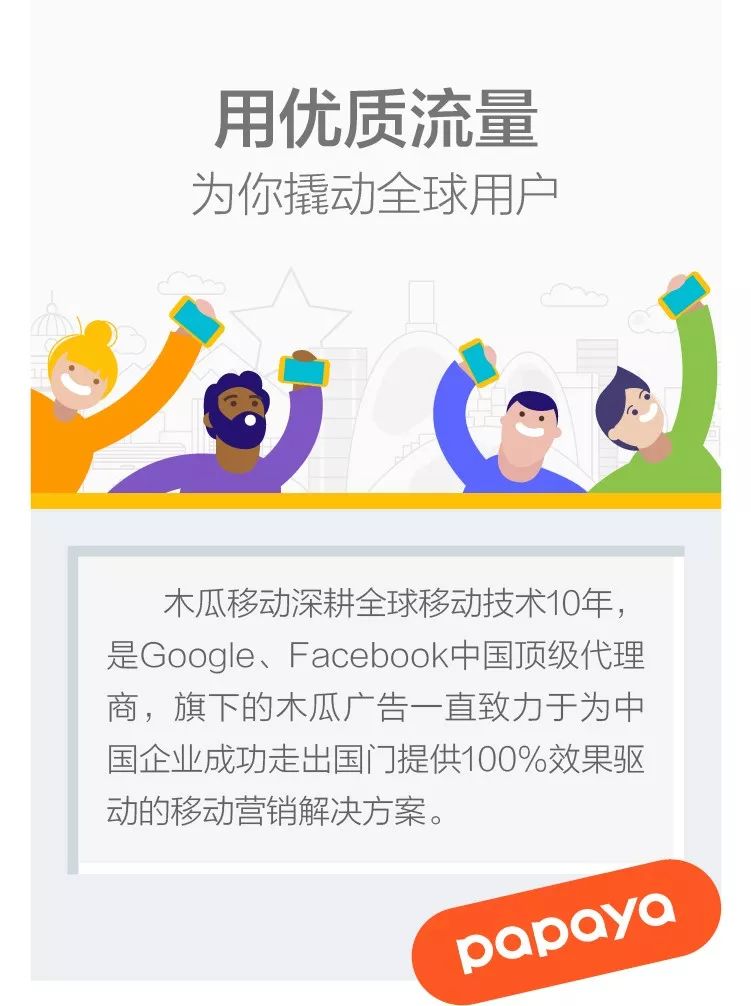 ---